Lets see, this weekend,
First I turned over 66,666 miles. No picture evidence as I missed it by 5 miles.
Then I wheeled it at URE. Constant rain so it was absolutely nasty. Thick red clay mud everywhere. Slick as ****. Half the trails were impassible without winching every 50 ft.
We all had to get pulled over this drainage hump as it was so slick it threw you into the woods going downhill. My rig didn't seem to want to stay on trail so I had to winch it back up once it got tipsy. \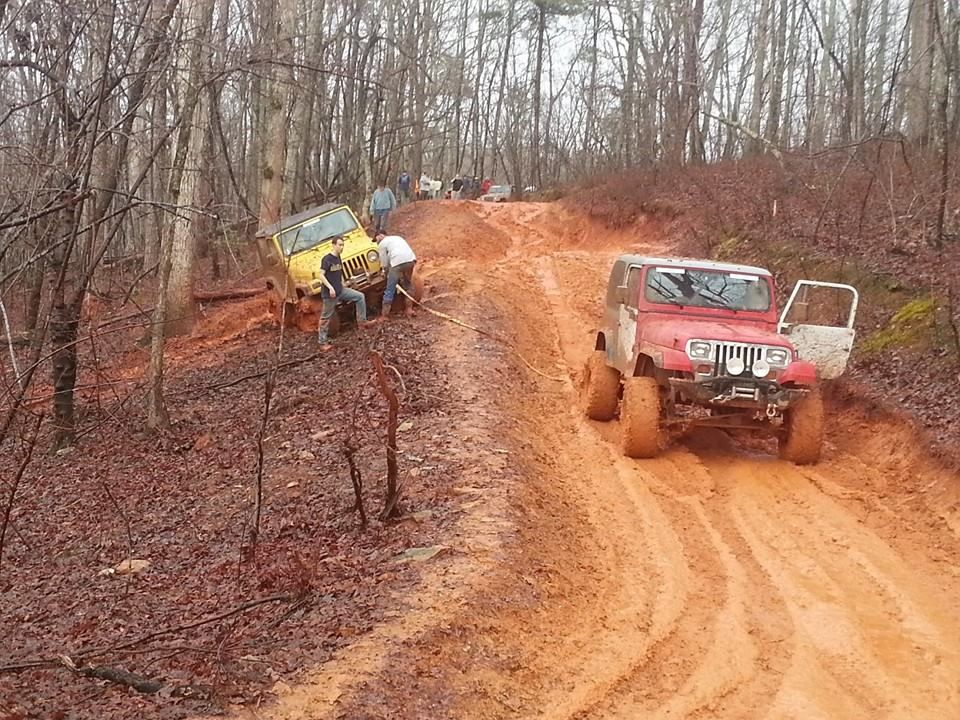 Also nailed and destroyed my ZJ tie rod on a rock. Bent it back out by tying it to a tree and backing up but it is still jacked up and will have to be replaced.
Headed home for a few hours before the trip back to Raleigh to wash it. Took hours with a pressure washer and turned the woods orange from the spray, but it finally cleaned up.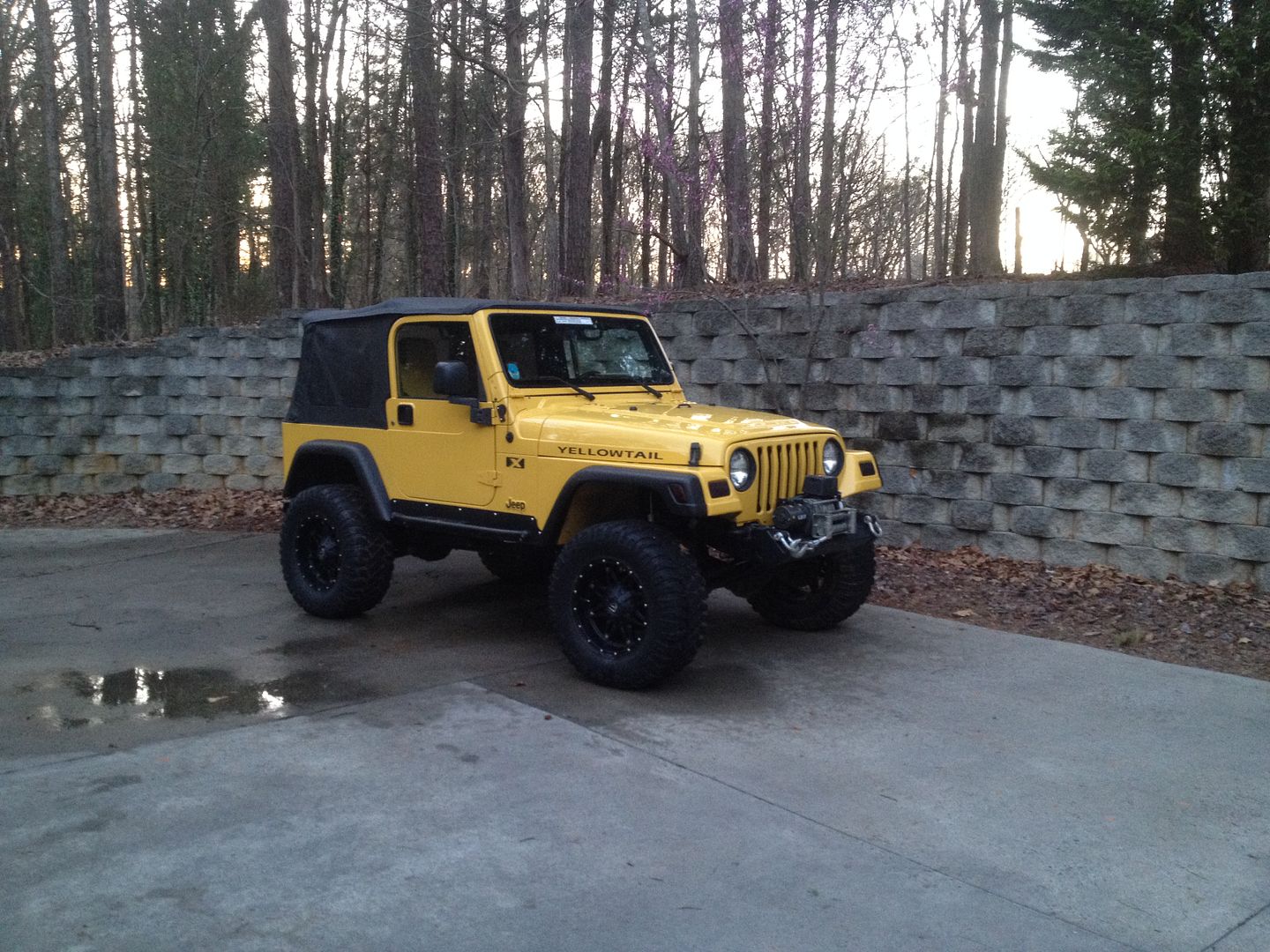 And today I determined I'll be ordering a Magnaflow downpipe from Kolak and letting a shop install it to finally kill this p0432 and pass inspection to get the tag renewed. Also swapped in the blue LED's from Superbrightleds to replace the old ones which were half burnt out. Stuck one of the old ones that was still good in the high beam light. Much nicer not having the old ones flickering when driving.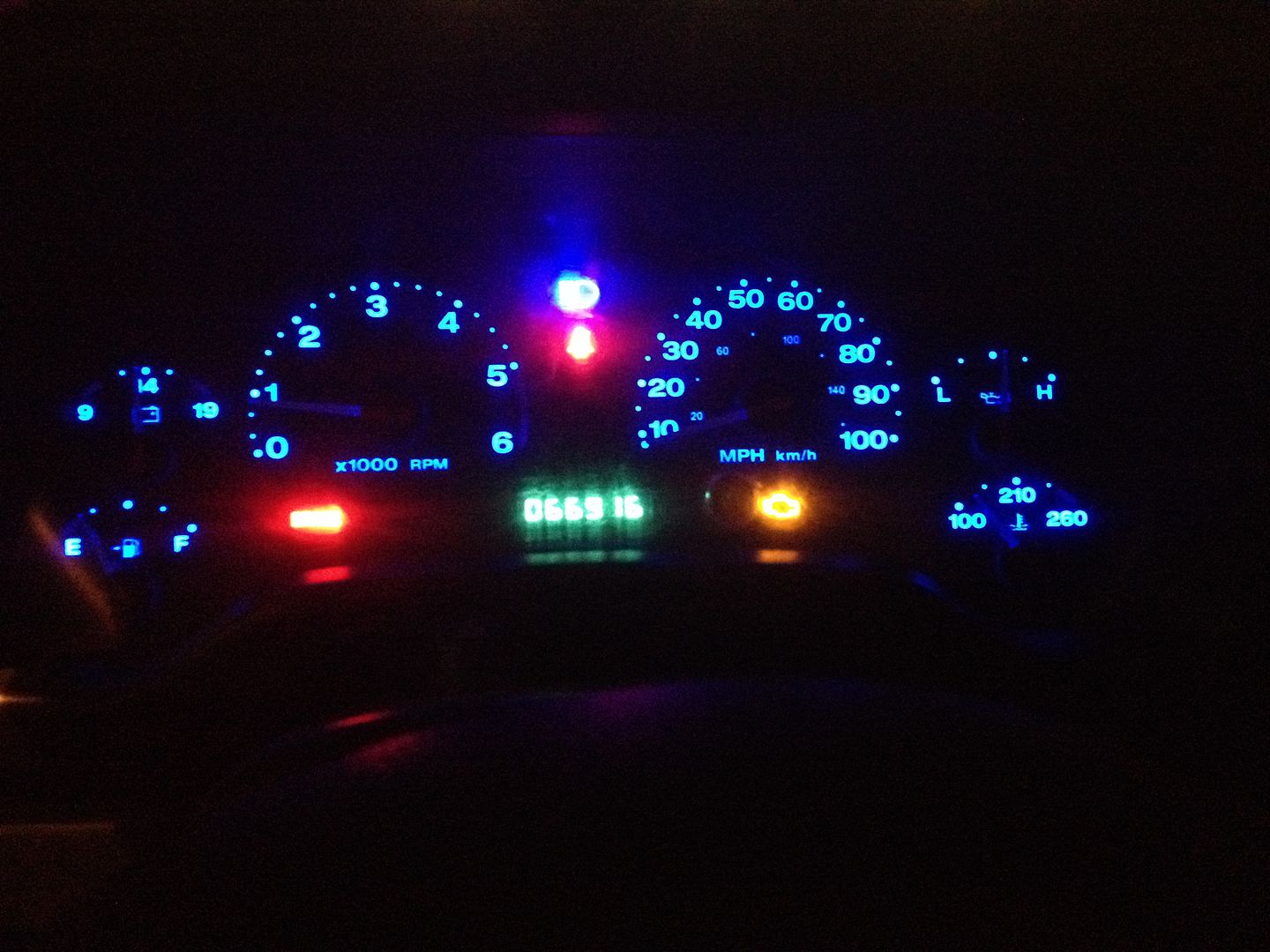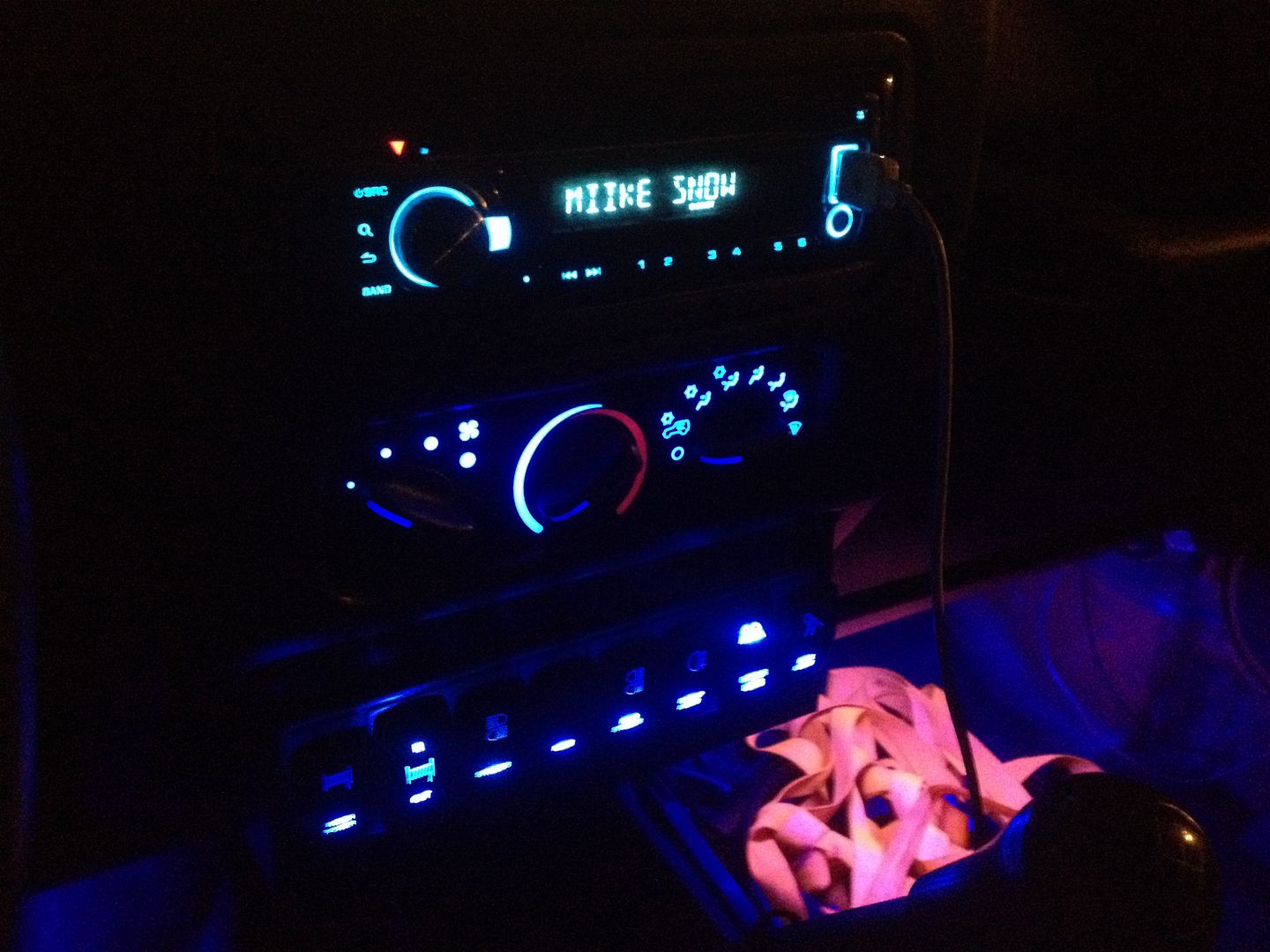 You can see how bad the HVAC was once I unplugged the strip I added inside the box.
And this compares the old 2 LED bulb (right) with the new 1 LED bulb (left).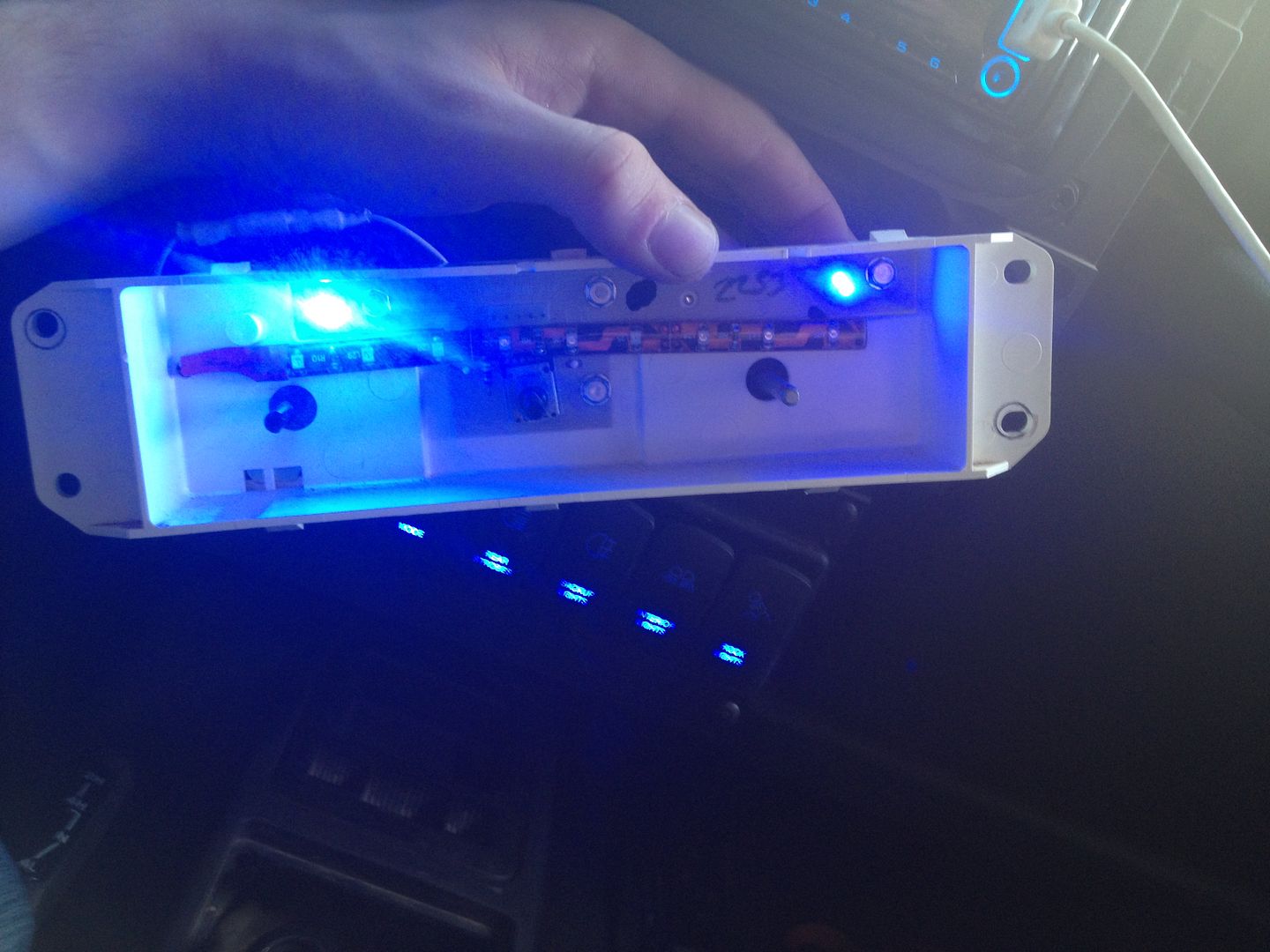 All new LED's
And for fun, here's what the inside of the cluster looks like hooked up