Looks good man! I thought about doing that to my sub box but it is down firing and you would never see it anyways.
Well, this is what I did today:
It used to look very similar to this, except mine has racks: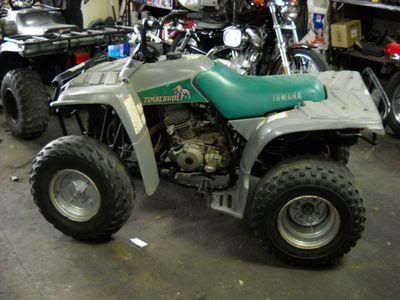 EDIT: and tell me that 2nd picture I found isn't eerily similar to our setup. We have the same ATVs, both 1992 Timberwolfs with the Grey/Green theme. AND we both have the newer Bear Tracker with the Green/Black theme. You can see our Bear Tracker in my pic with the jumper cables and their Bear Tracker in front of the Timberwolf in their pic. I thought it was our pic at first, but nope.