Rather than do schoolwork, I got up and went to Lowes for some stuff. I replaced 2 of the skid bolts that fell out between the last time I replaced them and now. I locktited those bad boys in this time so they better not come out again.
Also replaced the random CA bolt that somehow ended up in the mix and doesn't fit right. Now it has a grade 8 9/16" bolt/nut and washers on it. Sucks that I had to go buy it because I have a whole set of 9/16" Grade 8 CA bolts at home just waiting to replace all the stock hardware but I'm up in Raleigh and won't be home for a while. Busted a rachet strap trying to get that damn CA back in line but after backing onto the curb and taking up 2 parking spots, I finally got it all back together.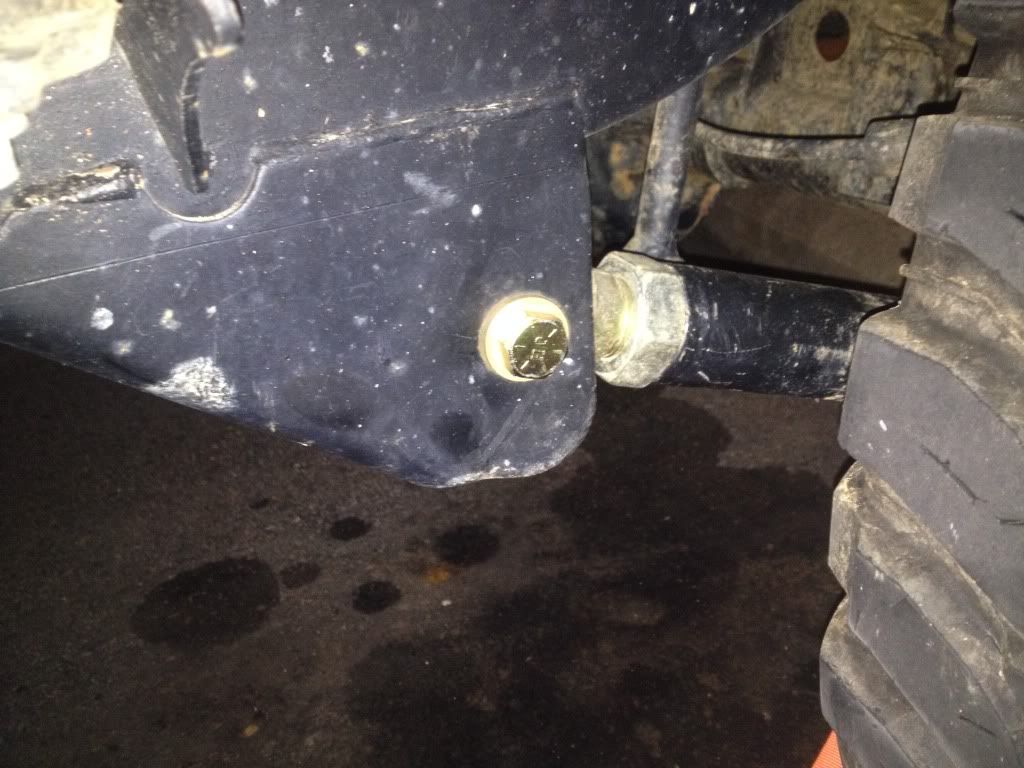 Also managed to get a new zerk in one of the arms but couldn't get the other side to thread in to save my life. I'll let the shop handle that.