Starting from Friday...
Got the replacement replacement power steering hose installed with no problem. This one was in and running in 15 minutes.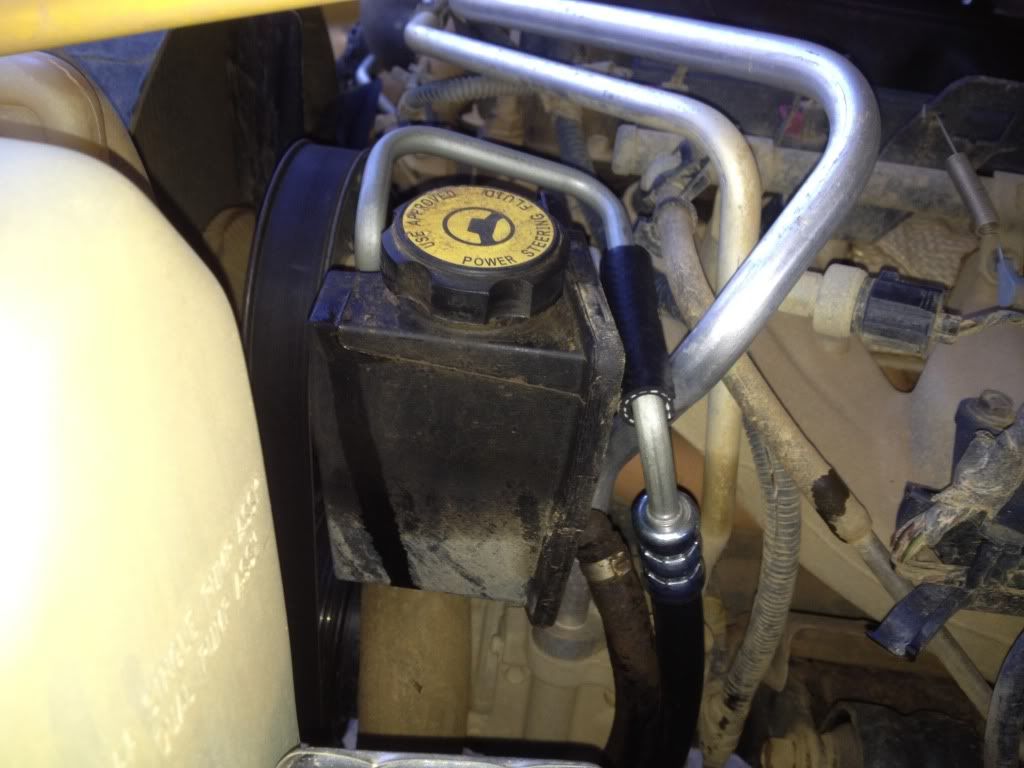 Moved my PA horn under the hood on the ABS tray. The front end looks much better without it there.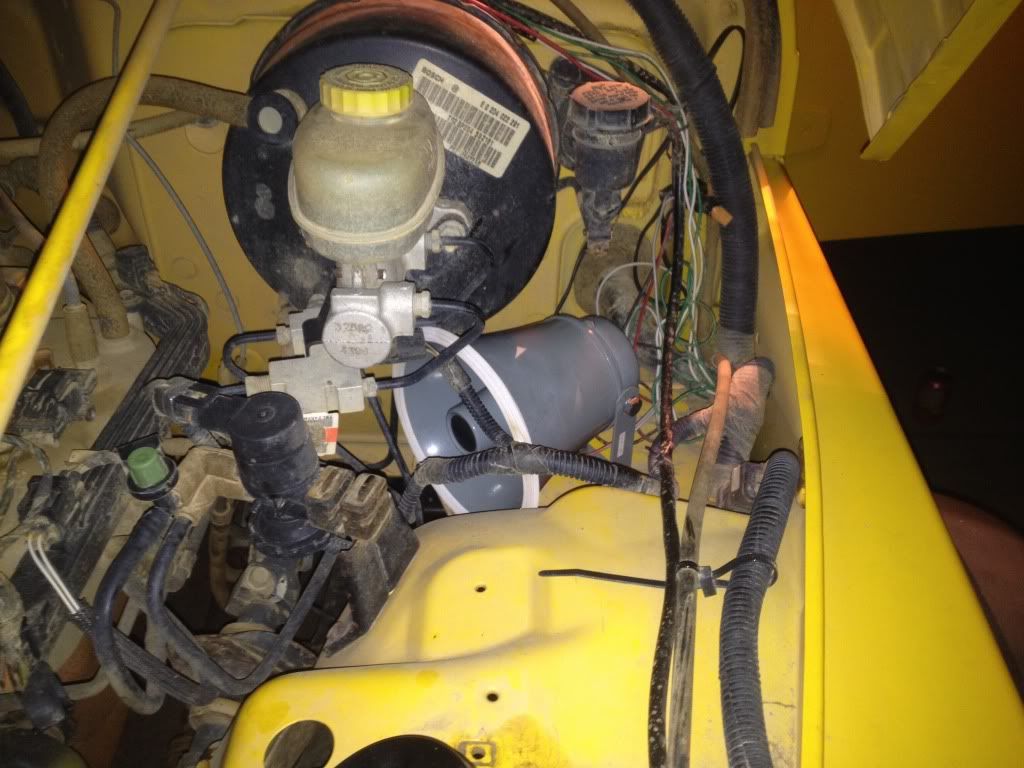 Gave my step dad the Hella wiring harness, rocker switch and Uwharrie trail map for his birthday and got the harness 90% wired. This is the cake he got. It was a Baltimore Ravens cake. The TJ is represented by a Toyota Land Cruiser and the YJ is represented as the Nitro Circus monster truck. Oh well, still cool.
Spent the weekend widening the ATV trails and building a new trail for the jeeps. Had to bring in the dozer to fill in a ditch crossing.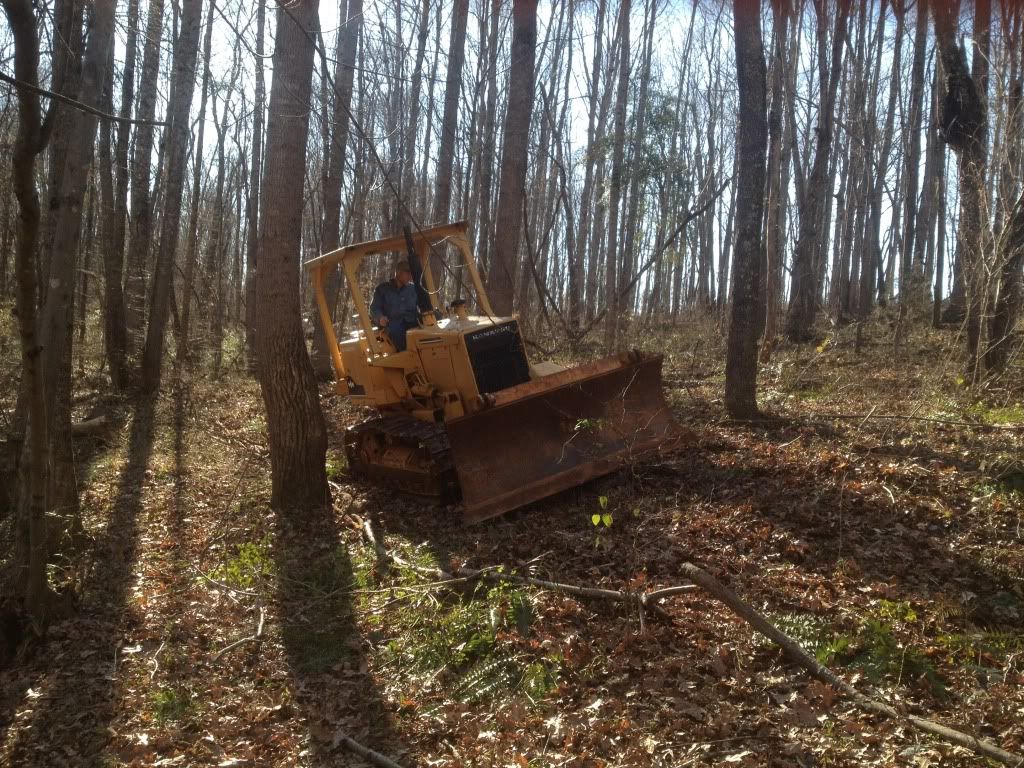 And heres the spot on the trail where a curved log jumped up and bashed the side of the tub. Rocker panels just got higher on the list.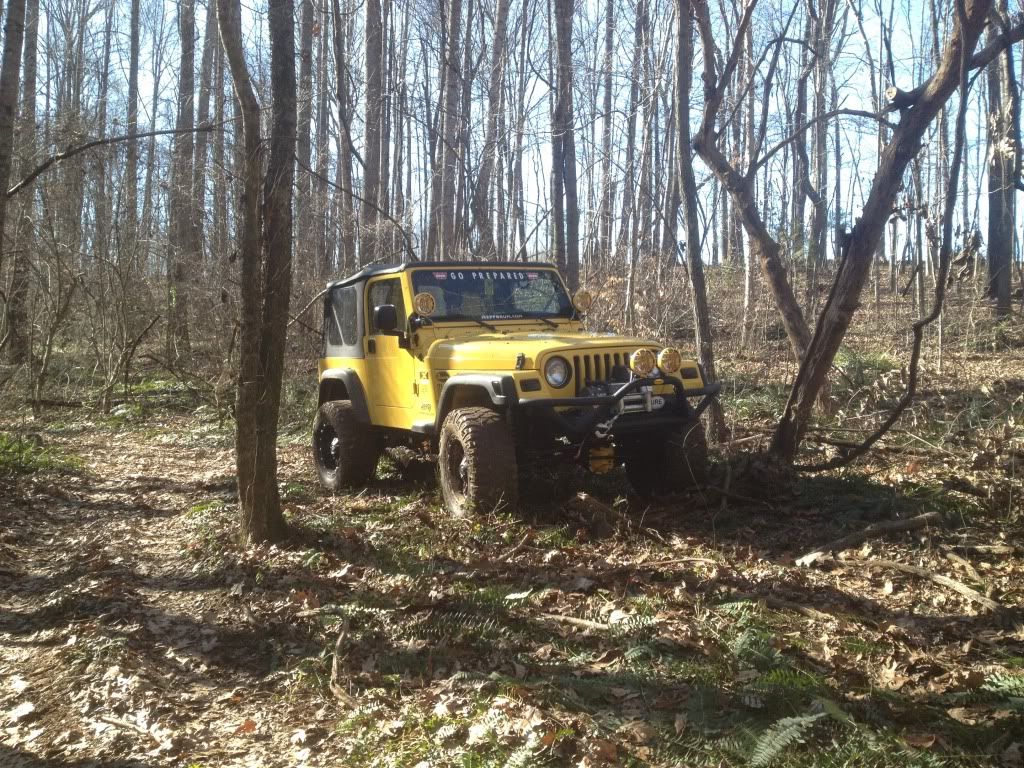 Only flex spot I could find. Not very good lol.