Well I guess its about time to start a build thread. I have had the jeep a little over a year and really just started adding on to it. It started slow but is really starting to add up.
This is what she looked like when I got her. I had only added 2'' spacers at that point.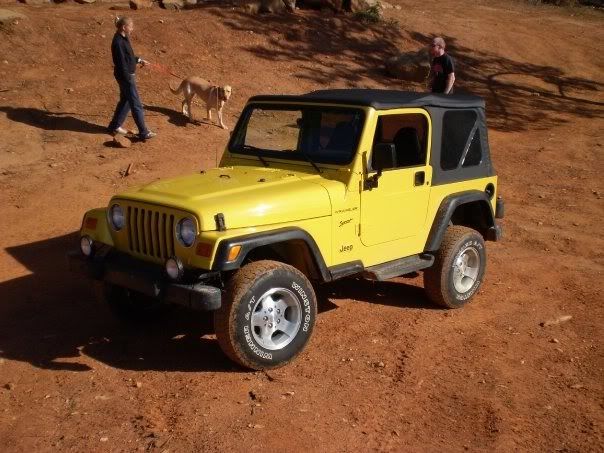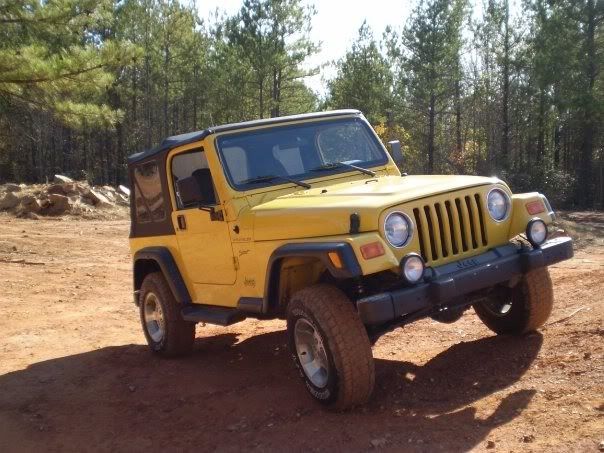 Then came the 3'' BL and 33x12.50x15s and new rims. I also added some HELLA lights to the windshield and took the caps off the front bumper. I also painted the headlight bezels black. Hated the chrome.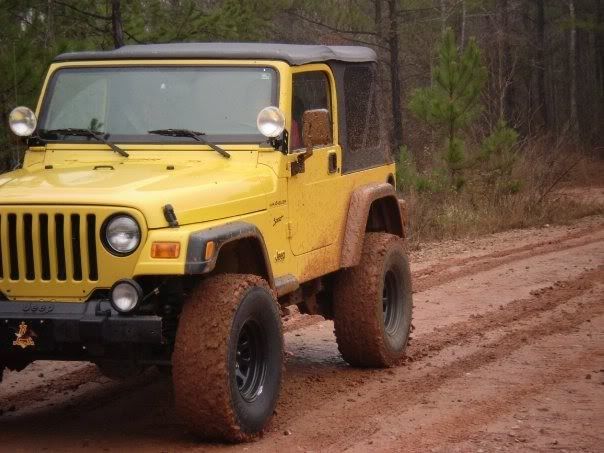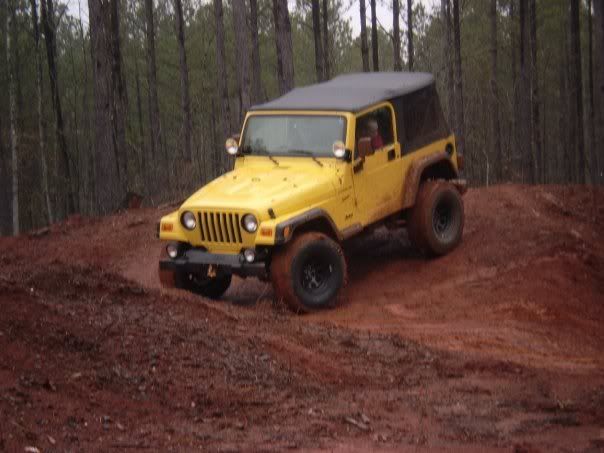 I drove around like that forever and decided it was time for some upgrades. Time for a new bumper and Smittybilt Sliders. Moved my factory foglights on top of the bumper.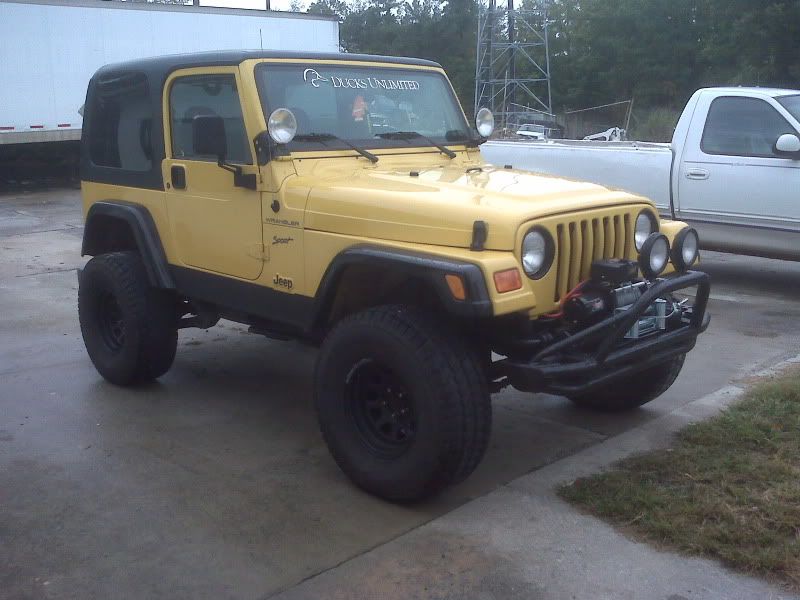 Painted the fender flares gloss black and traded the fog lights for some KC Lights. Finally decided to get a Smittybilt XRC8.
Then decided it was time for flat fenders and needed some new headlights with blinkers integrated in the headlight.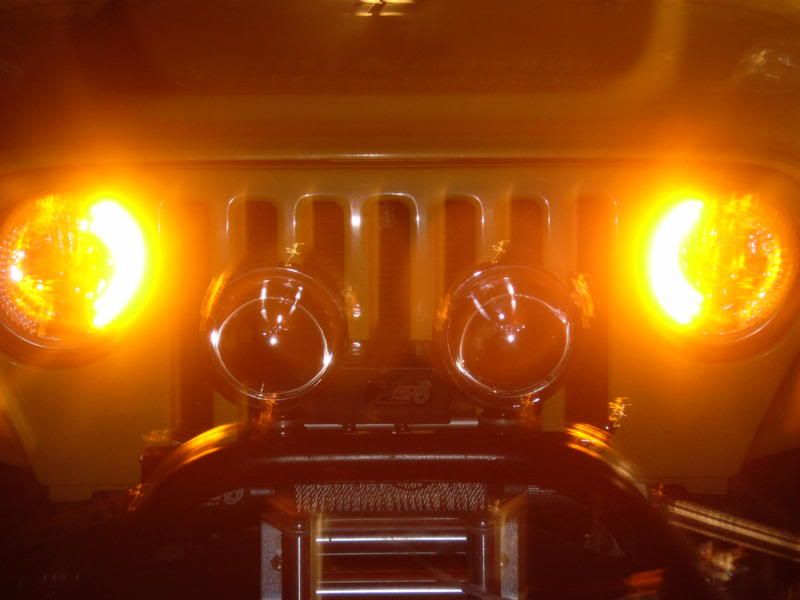 Didnt like the look of the body lift, so I decided to buy the RC 2.5 SL and 1.25 BL (only for future mods) And a few weeks later ordered a set of 35x12.50x15s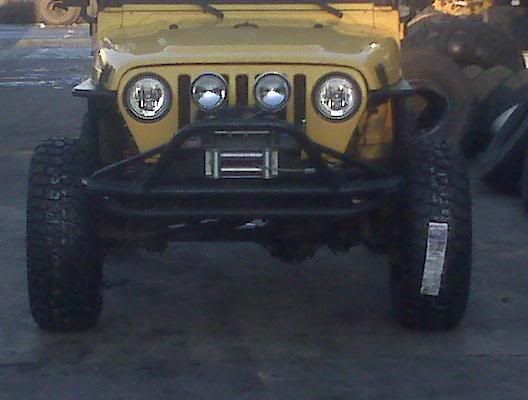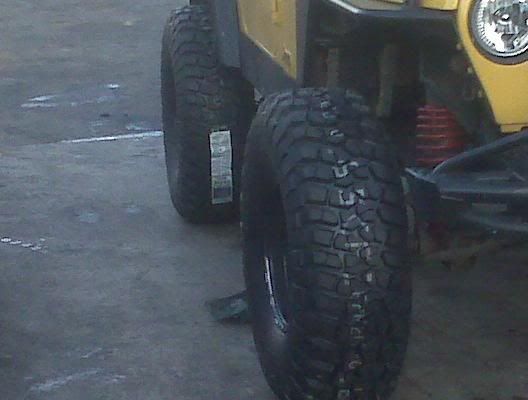 Then had to test them out that same weekend.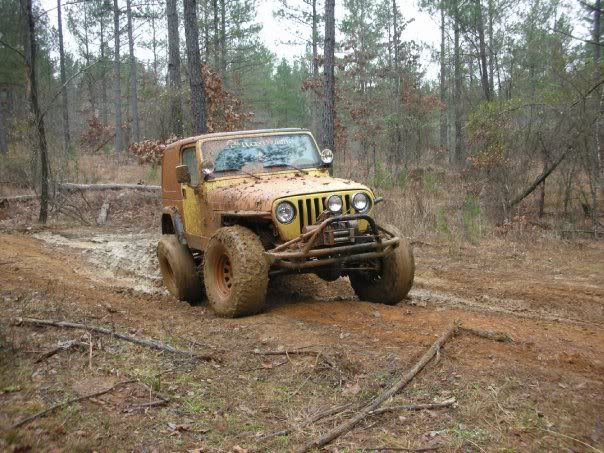 Stuck and finally tested the winch, it worked awesome BTW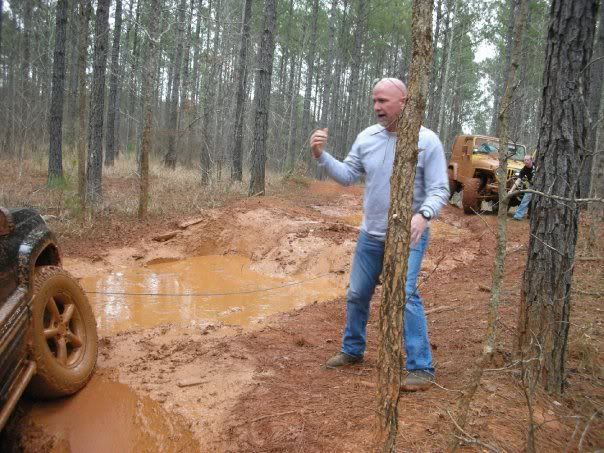 Picked up an OBA system this weekend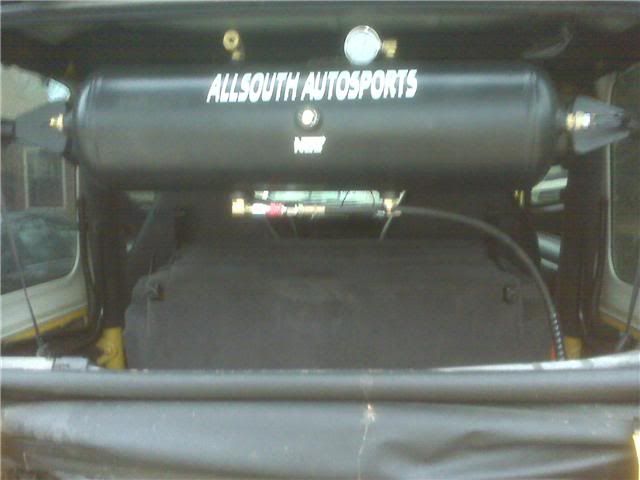 I also added Rustys Quick Discos and a Warn rear bumper and tire carrier but have no pics.
8.8 Rearend out of a 97 Explorer w/ disc brakes being built and CB to mount.
Future Mods:
Sye and DS
Tummy Tuck
Rear Corner Armor
Regear
Lockers Front and Rear
Super 88 Kit
Thanks for looking