Got it on the road last week which was awesome. A local shop made me a drive shaft which took a couple days because they had to order new tube but while I waited for that I picked up a brake hose off of a dakota which is 6" longer than the xj's.
Went to Firefly over the weekend with some friends and came home to my new shaft threw it on and took her for a spin.
did some flexing at home for kicks and giggles today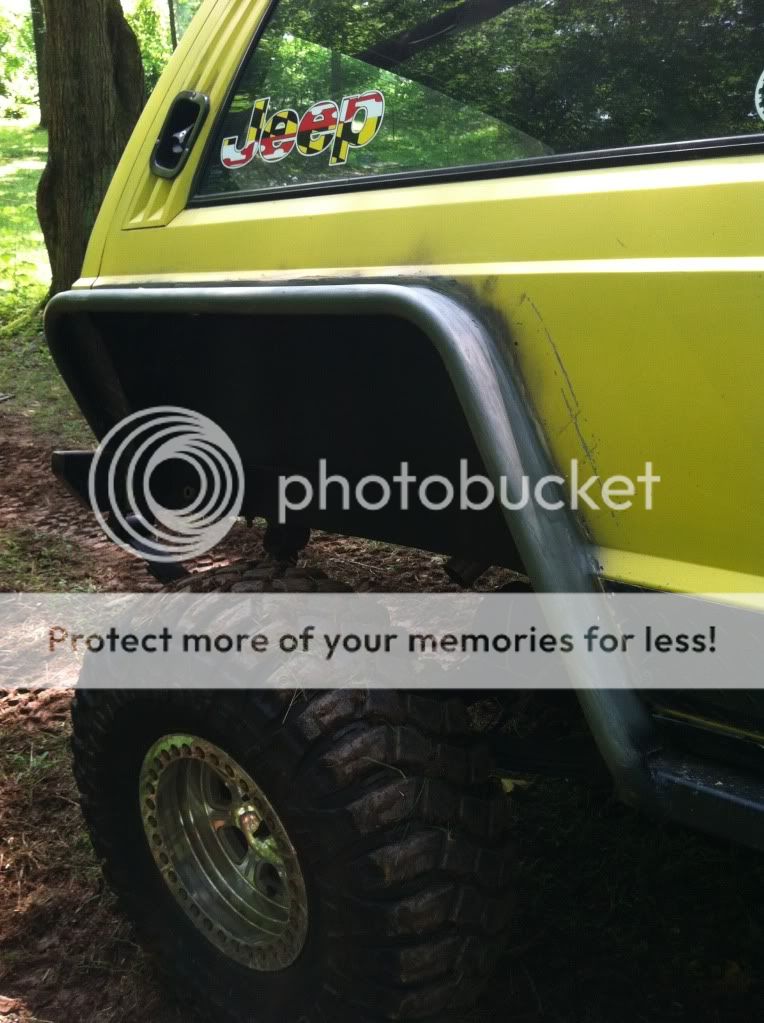 Tomorrow I'm going to get the e-brake hooked up with the new brackets I made. Sometime this weekend I want to measure for shocks in the rear and plan a way to mount them. Probably make some bumpstops, the bumper isn't getting in the way of flex which is nice as soon as the leaf springs hit the bumper they are completely flat.