I have two XJ's projects at the moment, a 99 and an 01.
This was my 2001 Jeep XJ.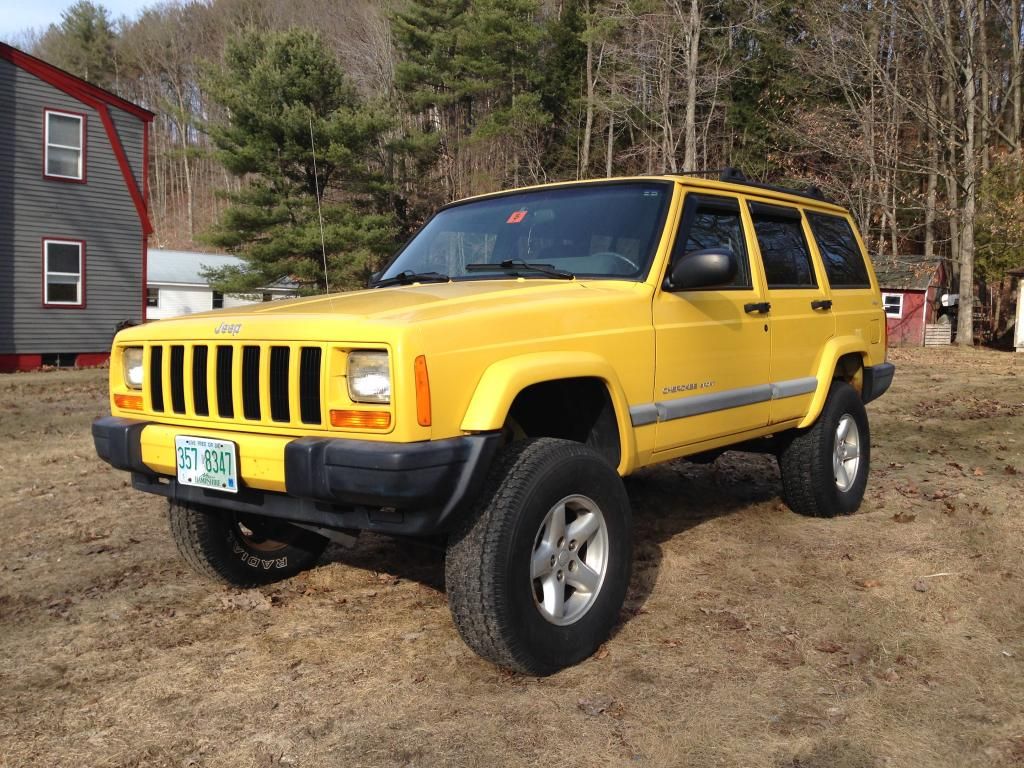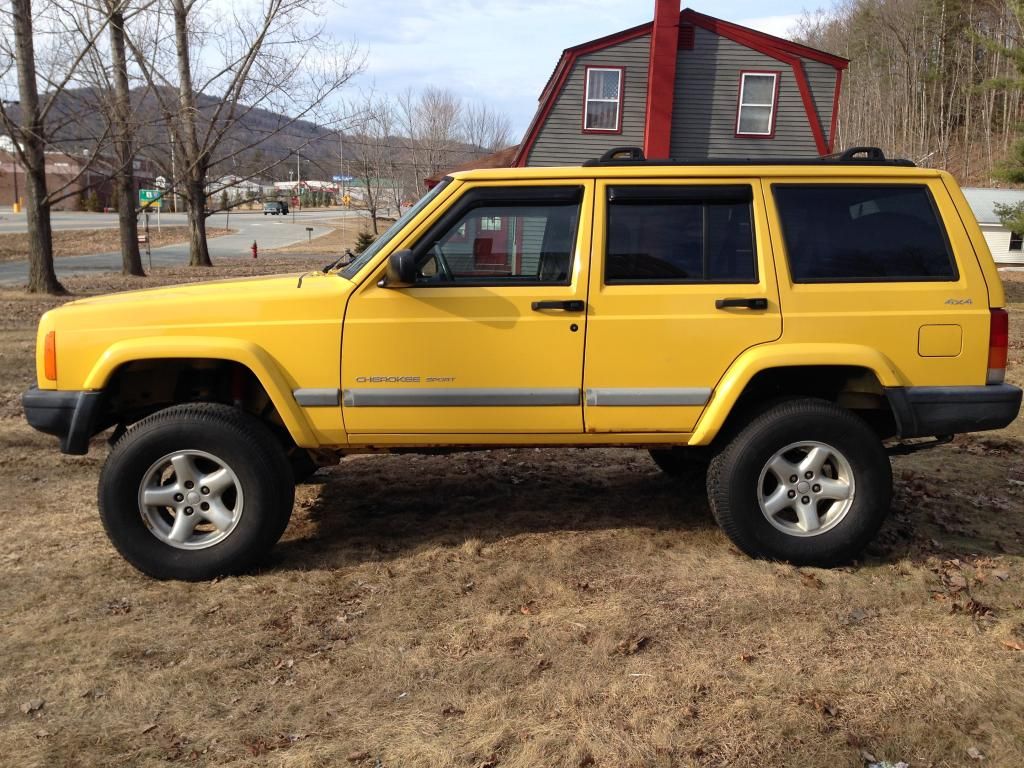 When I got the jeep it had a 3inch Suspension lift with 2inch spacers on 31inch tires.
It had a death wobble from hell, found that out the hard way on the highway coming home after buying it.
This was a 8.7 on the Richter Scale.
Any of you that have experienced an actual legit full fledged Death Wobble in all it's glory know what I'm talking about.
So we decided to go down the list of symptoms and start replacing everything.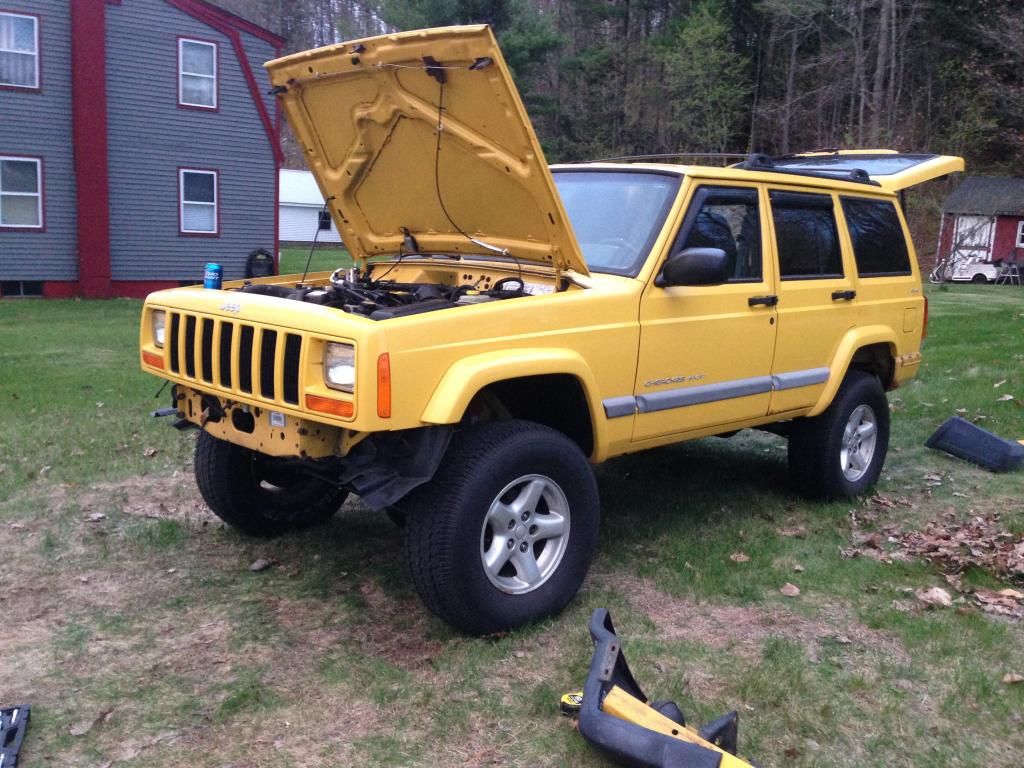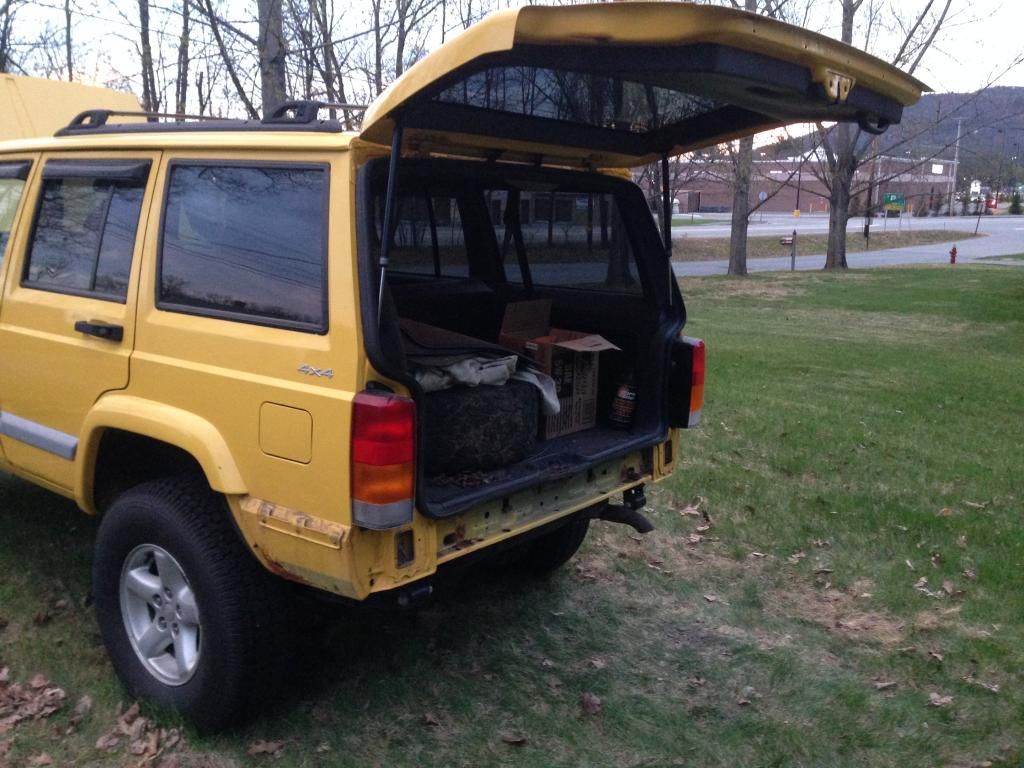 New bearings, new upper and lower ball joints.
New Brakes all around:
rotors, calipers and brake pads in the front;
drums and shoes in the back.
New air filter, Champion Copper spark plugs,
oil change Mobile 1, changed transmission fluid and filter,
new thermostat and flush and fill.
(p.s. I will never touch the plastic petcock drain valve on the bottom of that oem radiator ever again.
It was a pita! New radiator upgrade is definitely now on the list)
Fixed wiring on driver side door, passengers can now control power windows again.
Removed the front and rear bumper as well since I had some new ones that would be going in near the end of this stage of the project.
Meanwhile the parts kept coming and coming...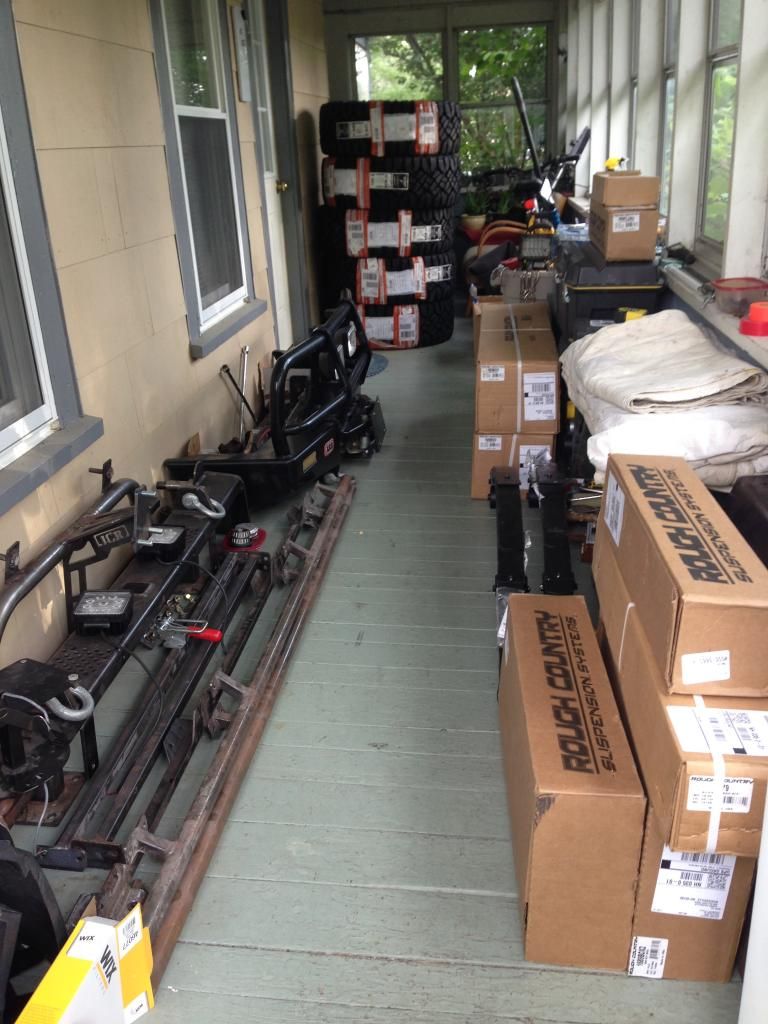 Now for the bigger ticket items. I wanted an off road specialist help us out with the LA Kit, since I had never done one before.
I had some money invested in this project and I wanted it done right.
Short arms is one thing, but long arms was a little more than I wanted to deal with, plus I had no space to work.
My friends and I had been playing cat and mouse with the weather working on the rig in my driveway.
Note to self: need a proper shop...
The 3inch suspension lift and the 2inch spacers/shackles were coming out since we are going to replace everything brand new with a Rough Country Long Arm Kit.
I am going to put the 3 inch lift in my other 99 XJ project, but that is another story...
So, off to the shop...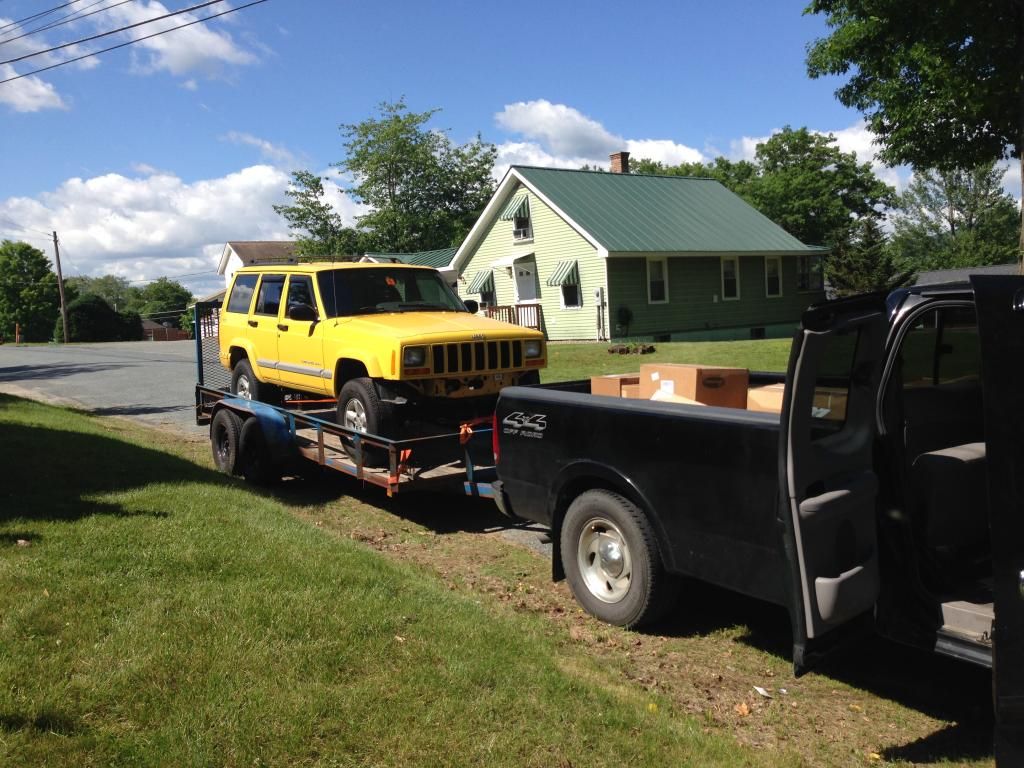 What was done this time:
RC 4.5 inch Long Arm Lift Kit.
(comes with:
Lifted high flex coil springs
Long arm Crossmember
Adjustable upper control arms
Adjustable lower control arms
Transfer case skid plate
Sway-bar quick disconnects
Adjustable track bar
Pitman arm
Stainless steel braided brake lines
Full Leaf Spring Packs
Performance 2.2 Series Shocks)
Rear Leaf Spring Shackles
Currie Currectlync Heavy Duty Tie Rod and Drag Link.
Steering Box Brace.
Upgraded Heavy Duty 2.2 Steering Stabilizer.
Slip Yolk Eliminator
Custom Tom Woods Rear Driveshaft
ARB HD Bull Bar with Warn 8000 Winch and 2 IPF Spot Lights..
JCR HD Rear Bumper/Tire Carrier
AJ's Super Rails Rock Slider
Roof Slider
JCR Gas Tank Skid Plate
5 Crager Soft 8 rims and 5 Goodyear Wrangler Duratrac 33x12.5 inch tires
Gorilla Chrome Lug and Lock set
Bushwacker Flat Fender Flares
Custom exhaust from the headers back, Flowmaster Super 44 Muffler.
Lower Rear Quarter plated on both sides, underneath re-coated...
Oh, and new wipers
The only thing steering/Suspension related that is still OEM in the vehicle is the actual sway bar itself, everything else was removed and upgraded.
The roof sliders had a bend to it, so we flipped them in the meantime until we straighten them out.
They are actually supposed to come down just above the door to protect the sides.
Currie Currectlync Heavy Duty Tie Rod and Drag Link.
Upgraded Rough Country Steering Stabilizer.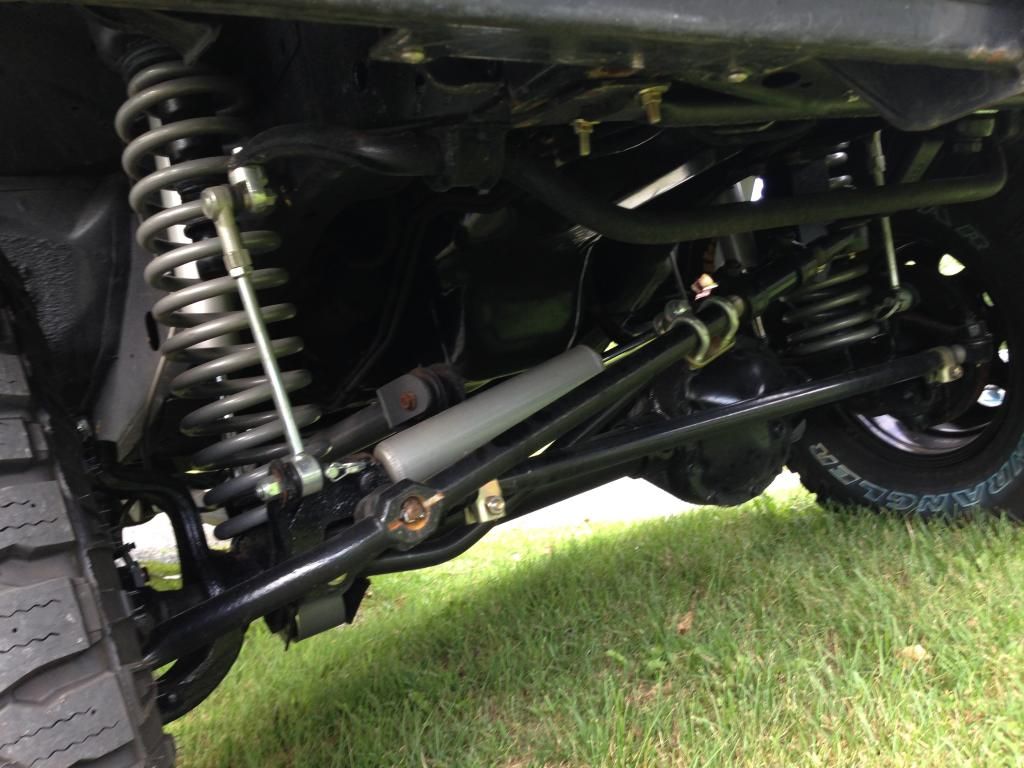 Rough Country Long Arm Kit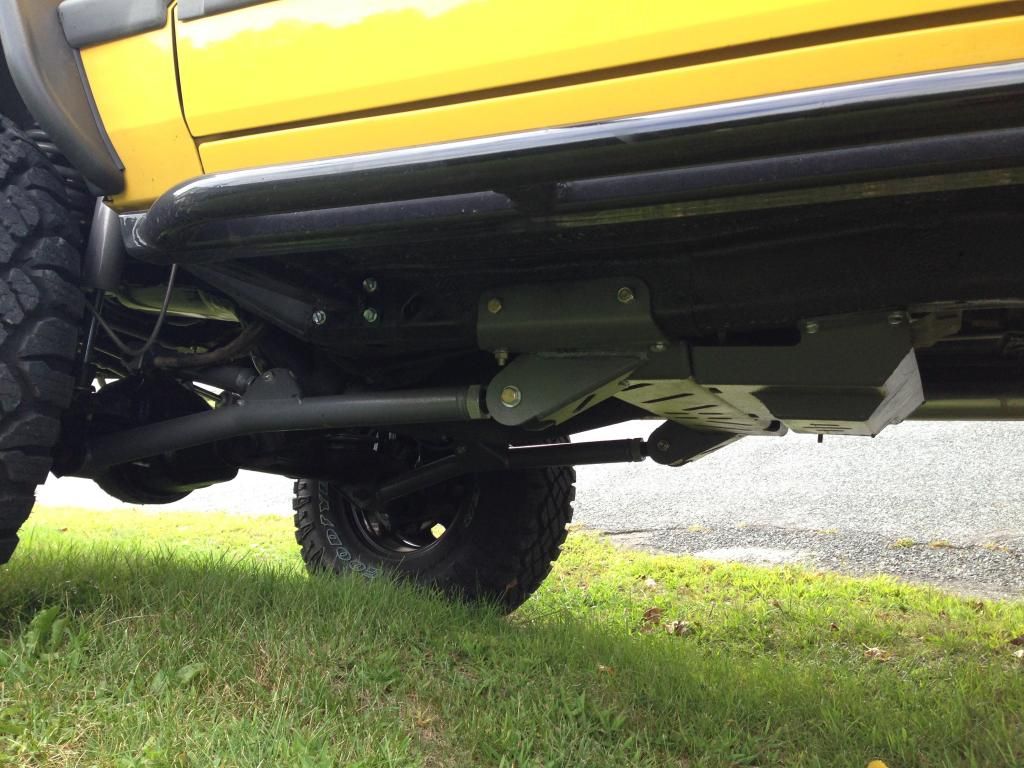 JCR Gas Tank Skid Plate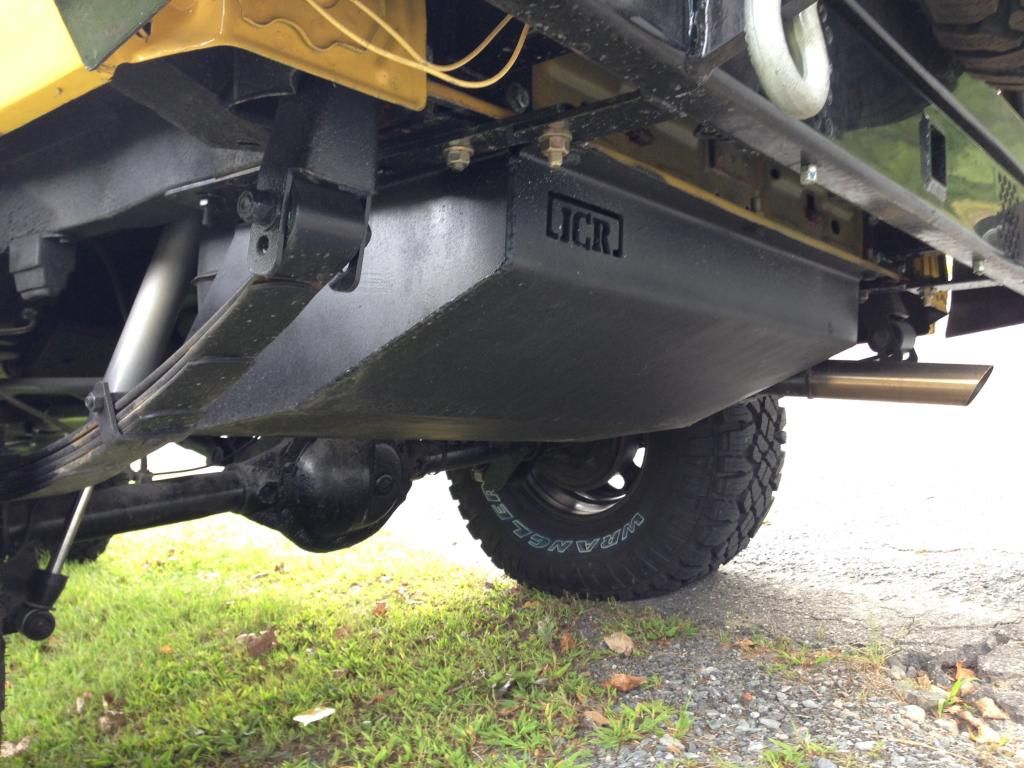 This is my 2001 Jeep XJ...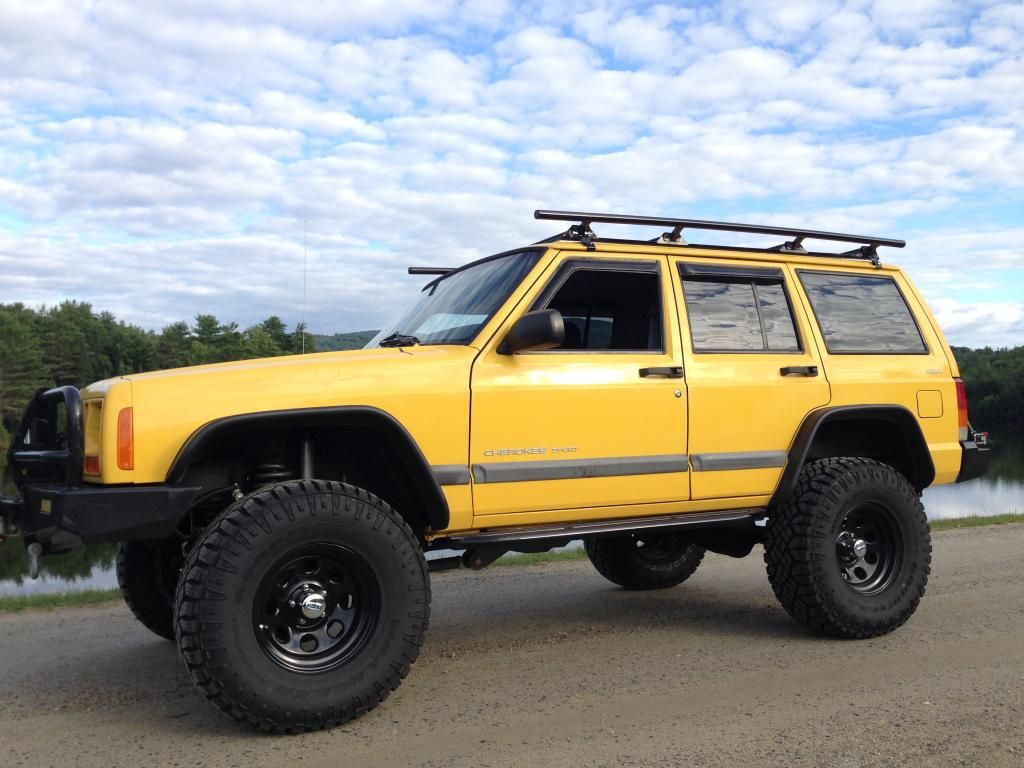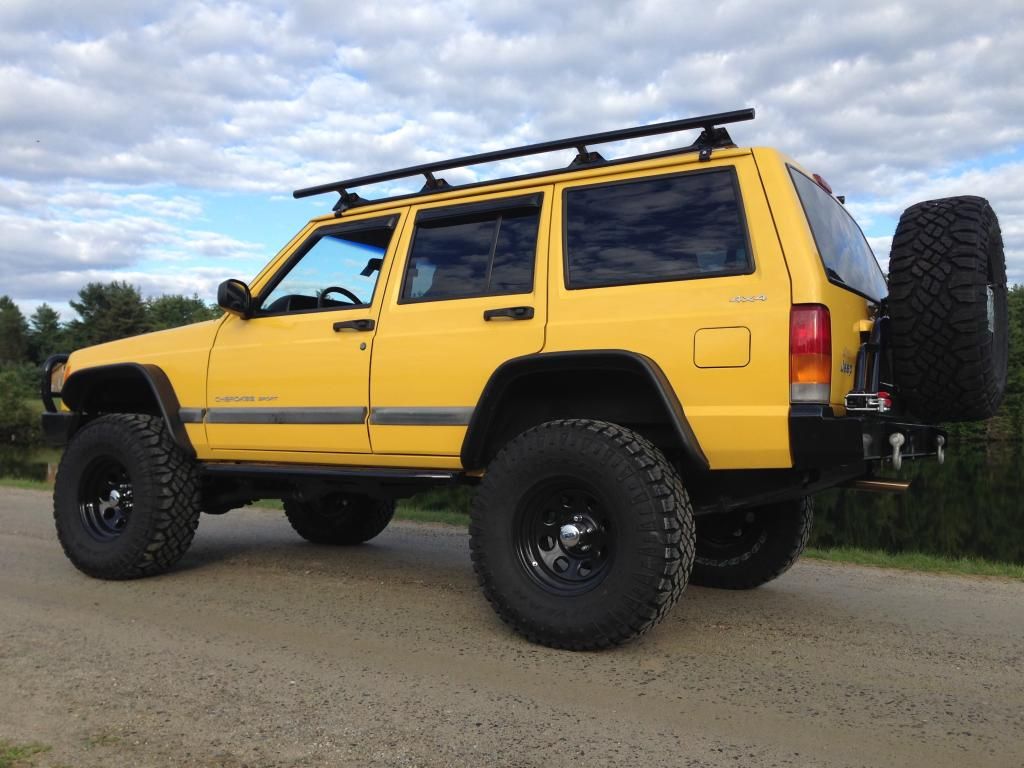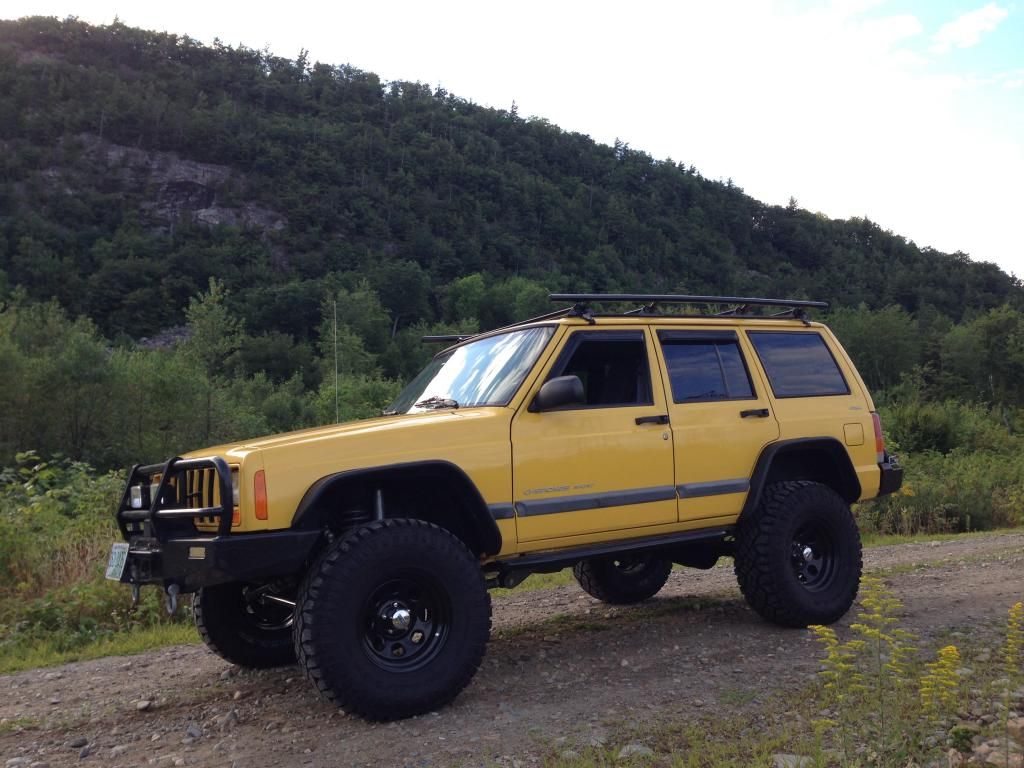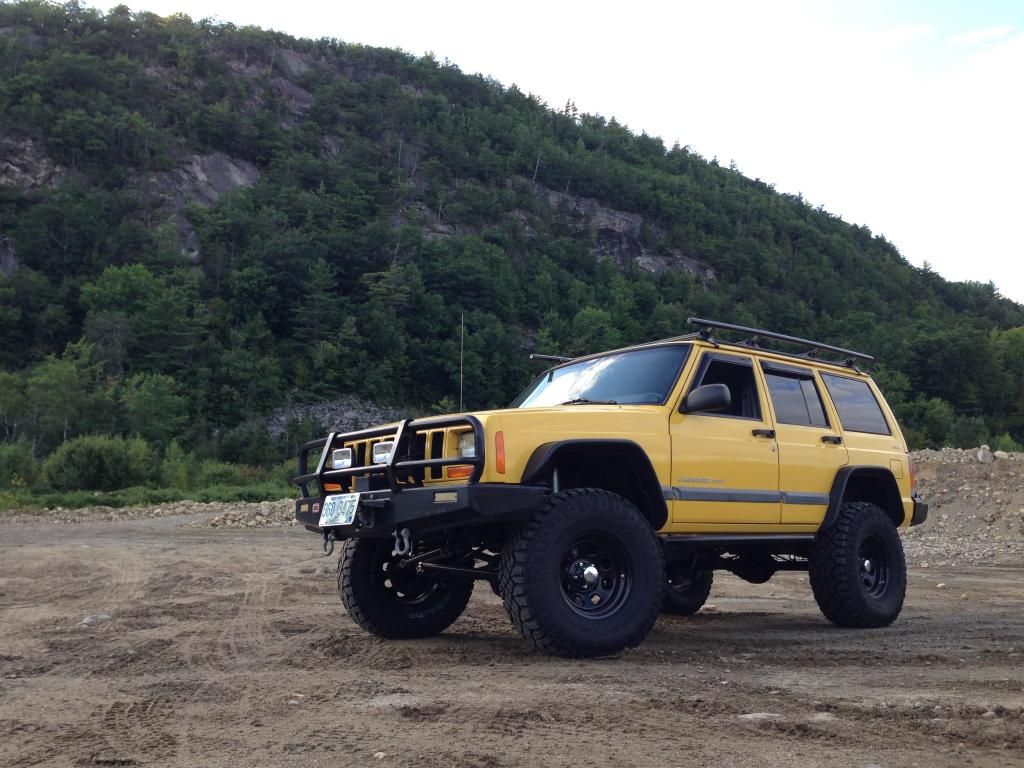 Hope you dig it, and let me know what you think.
Always open to feedback and ideas.
Next on the projects to-do list:
Ford 8.8 Rear Axle with disc brakes from a ford explorer, iron rock truss kit, regear to 4.56 and lockers.
Then Upgraded fuel injectors, bored out throttle body, and upgraded air intake set up.
More to come...