My buddy brought the 93 down this past weekend. After going over it and finding a lot of issues with the "repaired" frame, it looks like im going a different route with build
.
Can any spot the issues?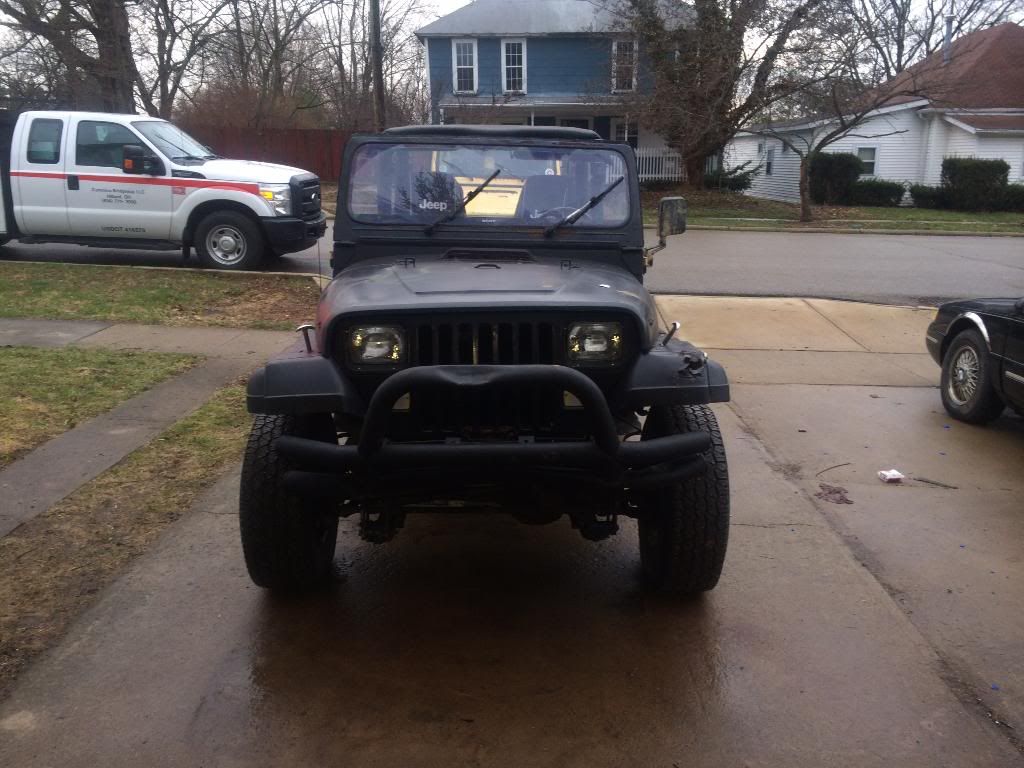 Any one need recovery point ideas?
[URL=http://s279.photobucket.com/user/ruff87xj/media/Mobile%20Uploads/2014-04/F317CB80-9DF1-4F3B-861C-39BE49ADD3C4_zpshqu6vowq.jpg.html]
[/URL
The bad:
The frame has be repaired, what mean by repaired is that is was hacked together poorly, given the orignal owner's idea on the hitch bolted to the shackle it doesn't suprise me
Body is shot, but I knew that before hand.
There is a carrier with 4.10's sitting in the cab, w/ the front drive shaft, may have issues in the front diff.
the windshield is plexiglass
The Good:
Hard top with good glass all the way around and no rust on the rear hatch
Hard doors but they'll need some work
4.0L/AX15/NP231 and runs good
2-3" unknown lift kit (2.5" springs 1" shackle)
4.10's
So now knowing that the frame/body isn't worth repairing, all the good parts are gonna be swapped over to the 92. The good thing is that my buddy feel bad for not really paying attention to frame issues (he orignally bought it for parts) so he's gonna make good on it by giving me his 8.8 swap kit that he didn't use.
Revised build plan as of 4/3/14:
-Swap good parts to the 92 (yellow one)YJ.
-Tummy tuck
-8.8 swap
-tube fenders and body armor
-cage it (either full cage or reinforce stock one)