XJ Thrasher
---
Well, maybe not a total thrasher but its going to be my dedicated trail rig. It was my girlfriends DD until she wrecked it. Just started work on it. Here is what I have so far.
As it sat when I got to it today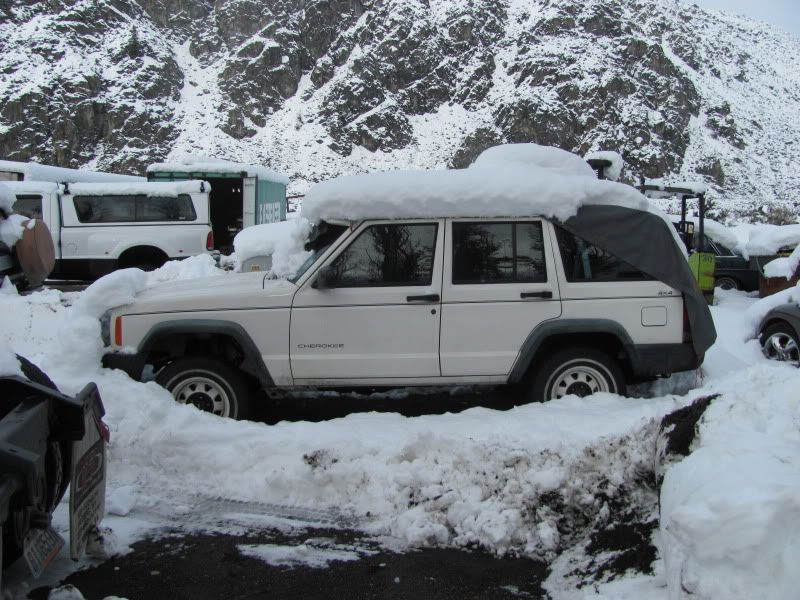 Kinda stuck. Had to move a few things
Got it in the shop
Scoped out the damage
Not looking good
I was able to muscle the hatch open
Then yard it off
Tired to straighten it with no luck. It just picked it up
You can see how the body shifted. This is the seat thing that leans it down
Got the back seat out
Finally got the top off too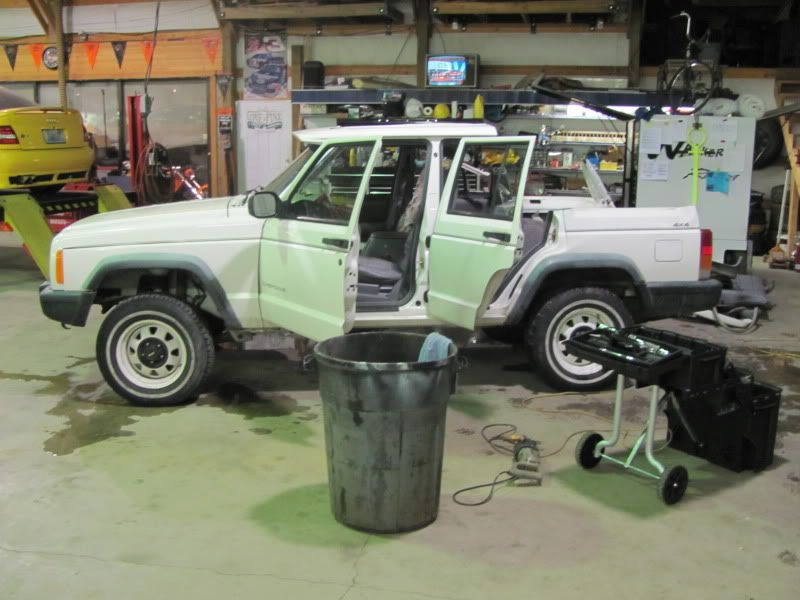 These pillars were the smashed ones. I left them so I could beat them back to place so the metal at the base wasnt all twisted
Got the rest of that seat out.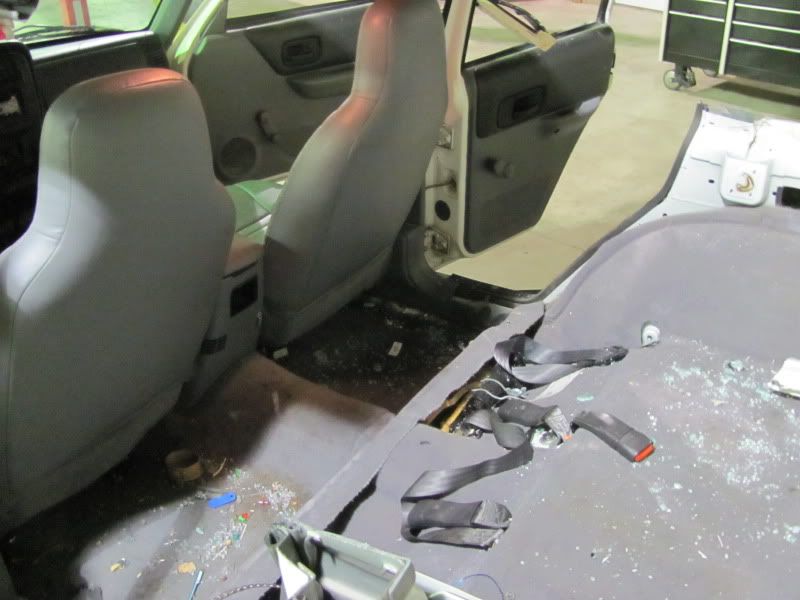 Took the pillars off.
Starting to look like something ya?
Bottom portion of the hatch is still good. Gonna cut it and weld it on like a tail gate. But perminant since the Jeep will be so open and low reaching over will be easy. Its just for containment so things dont fly around. If i really feel like getting crafty I may tail gate it, but dont plan on it
I think itd look good
No more visor