Work in progress
---
When we first brought it home last summer.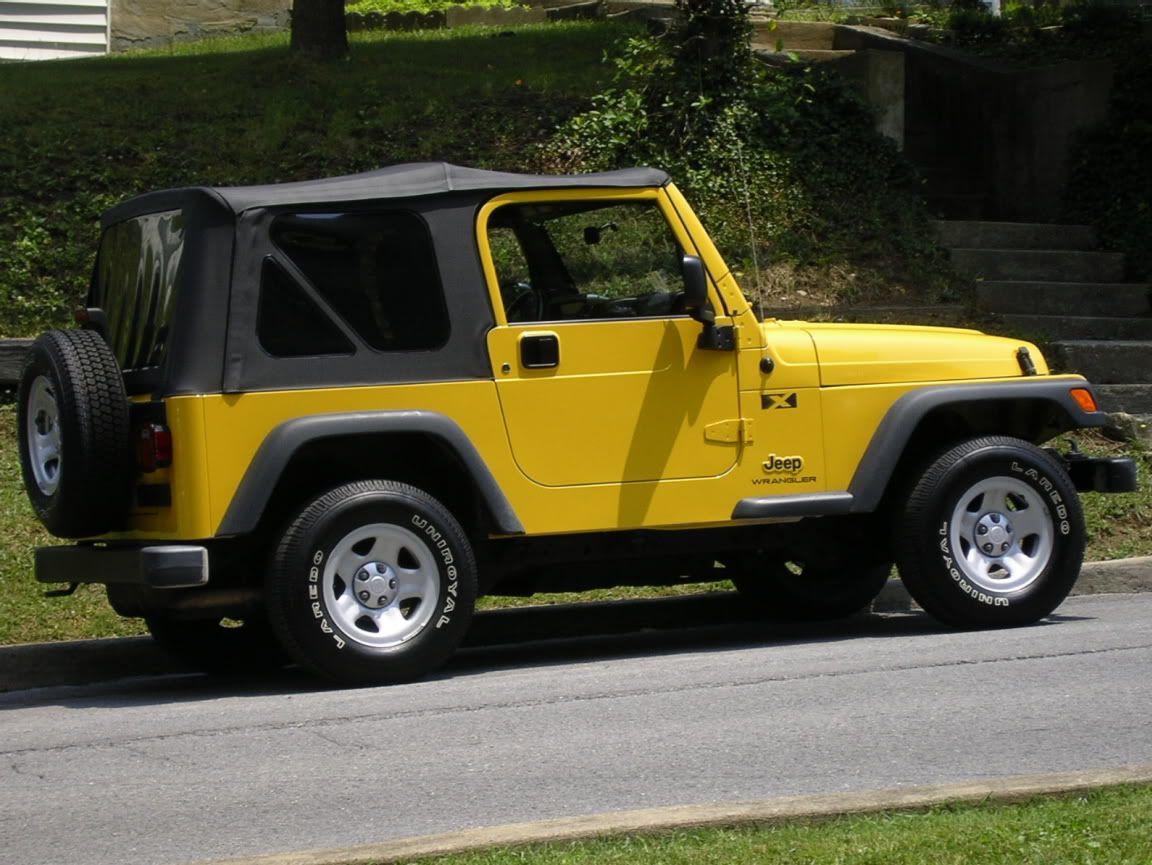 With 31s and after lift installed about 6 weeks ago.
With 35s and after muddin' last weekend.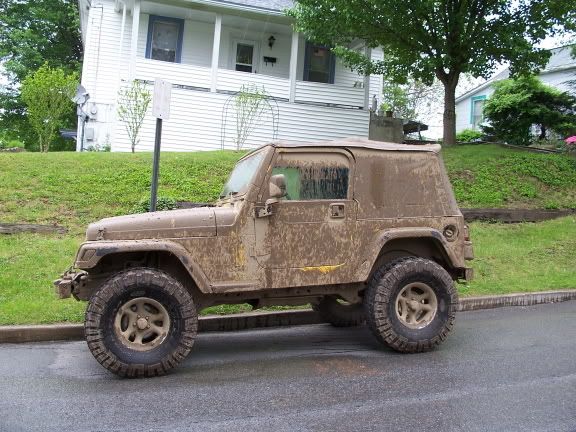 Registered User
Join Date: Jan 2006
Posts: 334
howd those MT/Rs work for ya in the mud?
---
2004 Jeep Wrangler Sahara
Pacer 297B Wheels - 2" Rustys - 32x11.5 MT/Rs
Web Wheeler
Join Date: Oct 2005
Posts: 1,269
Those don't look like MT/RS
Poland and PPV!!!!
Join Date: Feb 2003
Location: Orlando
Posts: 4,489
Quote:
Originally Posted by Achped
Those don't look like MT/RS
Pretty sure they are. You can even see the Wrangler on the sidewall of the front tire. I dont think GY makes any other tire like that.
---
-Craig-
95 Rio Grande
07 Ram 1500
To view links or images in signatures your post count must be 10 or greater. You currently have 0 posts.
Quote:
Originally Posted by Jeeples
n00bs bashing n00bs, it's a pitifull thing.
Web Wheeler
Join Date: Oct 2005
Posts: 1,269
Sorry, they are.
Member
Join Date: Feb 2006
Location: West Virginia
Posts: 348
This is my third set of mtrs (second set for the TJ and I have 32s on my ZJ). I know that mud is supposed to be their weakest area, but they seemed to perform ok last weekend. I was the only one to make it outa couple of the holes. It could be because of my clearance and light weight. We had a Dodge Ram (don't know how much lift), Chevy Silverado (no lift), F150 (4"), F250 Powerstroke (6" on 38s), YJ (4" on 33s), and an XJ (no lift on my old 31" mtrs). I had the least amount of wheeling experience of all them there, and they seemed impressed with how well the TJ went. Most of the pics did not come out. Here's one from a camera phone. You can't tell from this angle how deep and steep this hole was.
Currently Active Users Viewing This Thread: 1

(0 members and 1 guests)