Monday I had some brake problems, both the front calipers were locking up and started smoking. Ending up replacing both calipers, lines, and the master cylinder on that.
Then Thurday and today I got my BDS 2" lift finally put on. It rides way better than the stock springs and shocks that were on there. I also had 2" spacers up front to level things out with the bumper and the winch.
As it sat before: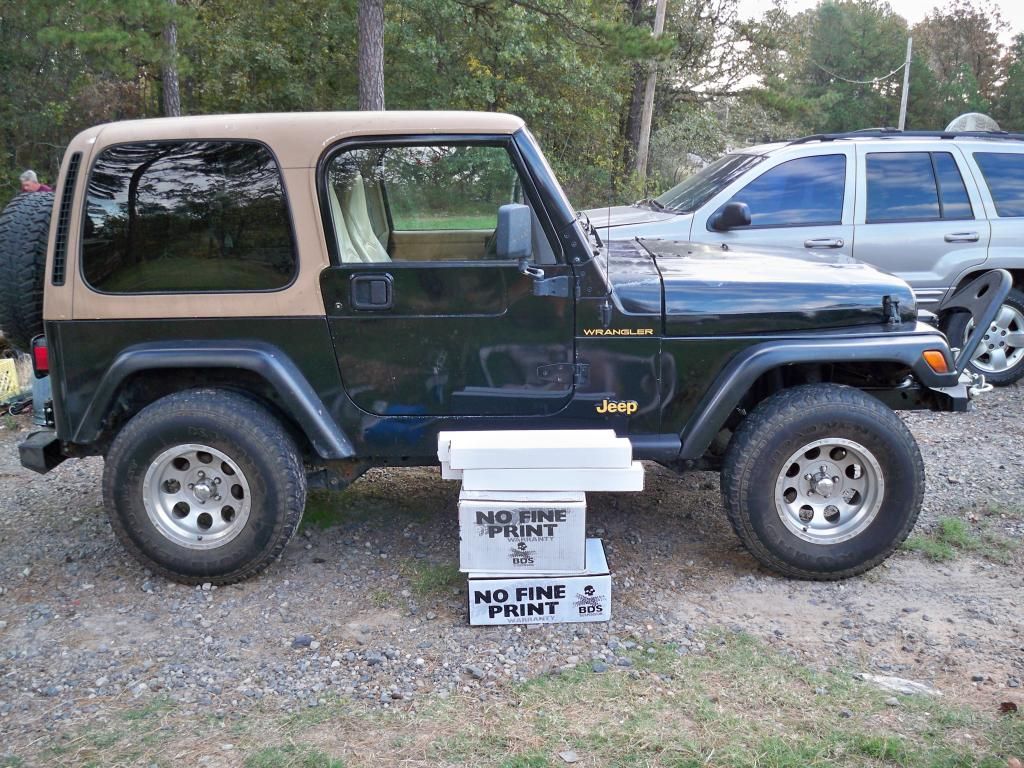 Getting the front Wheels off:
Springs, Track bar, and sway bar links out: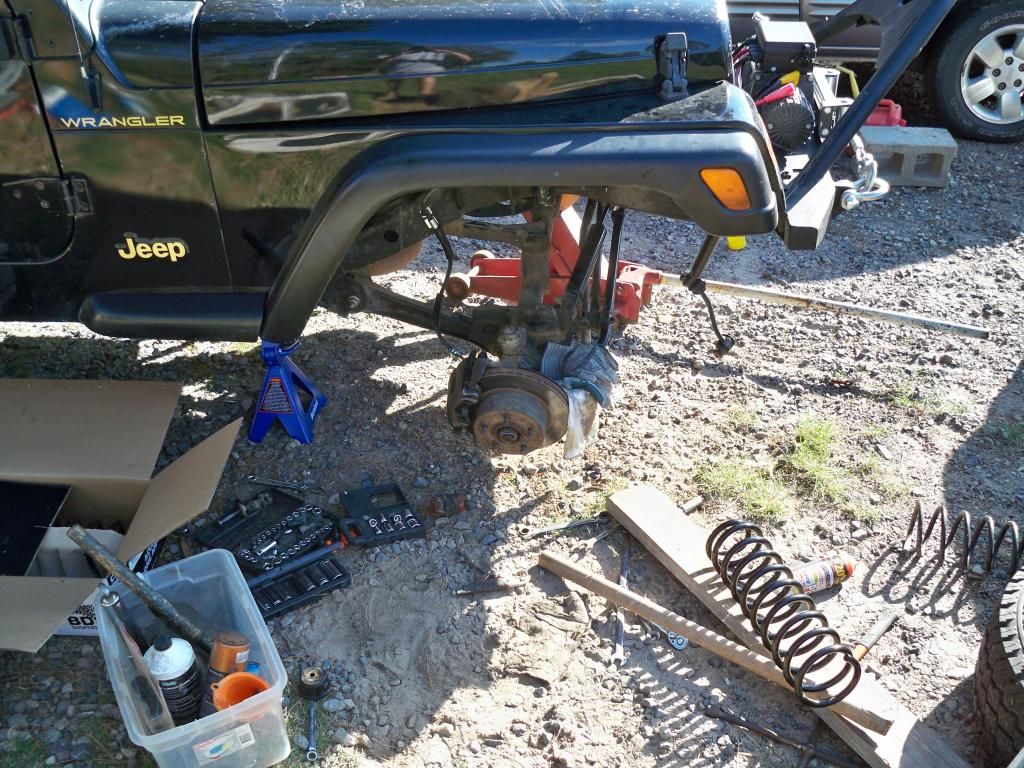 New springs being put in: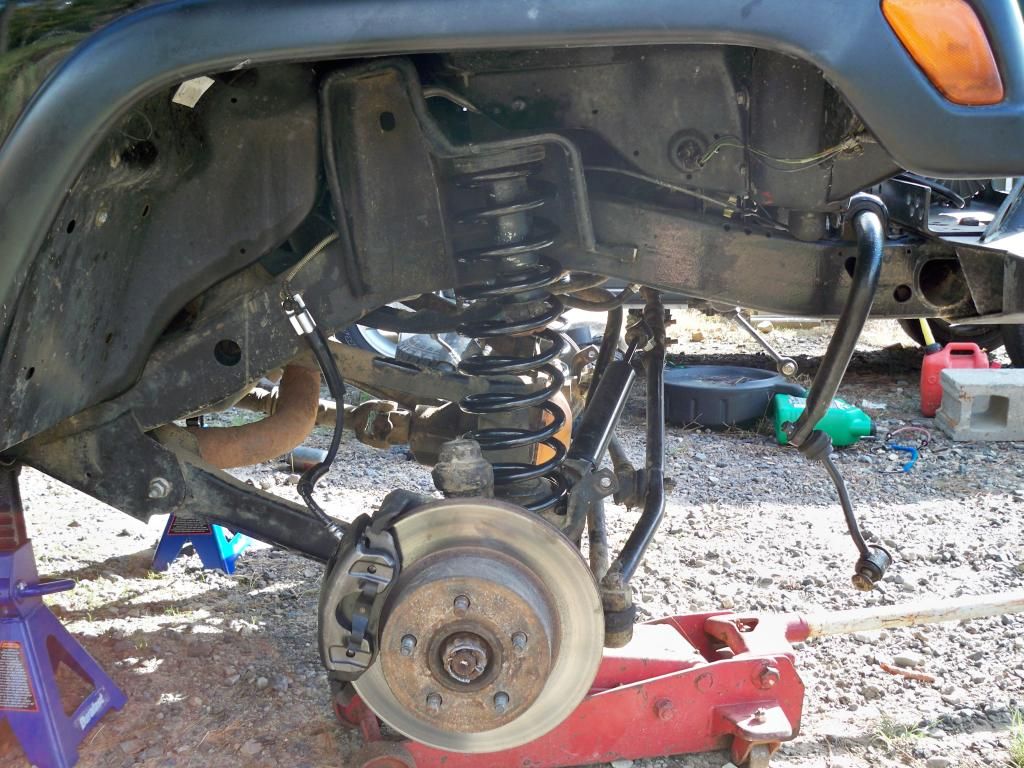 Just with the front being done, the driveway is not level: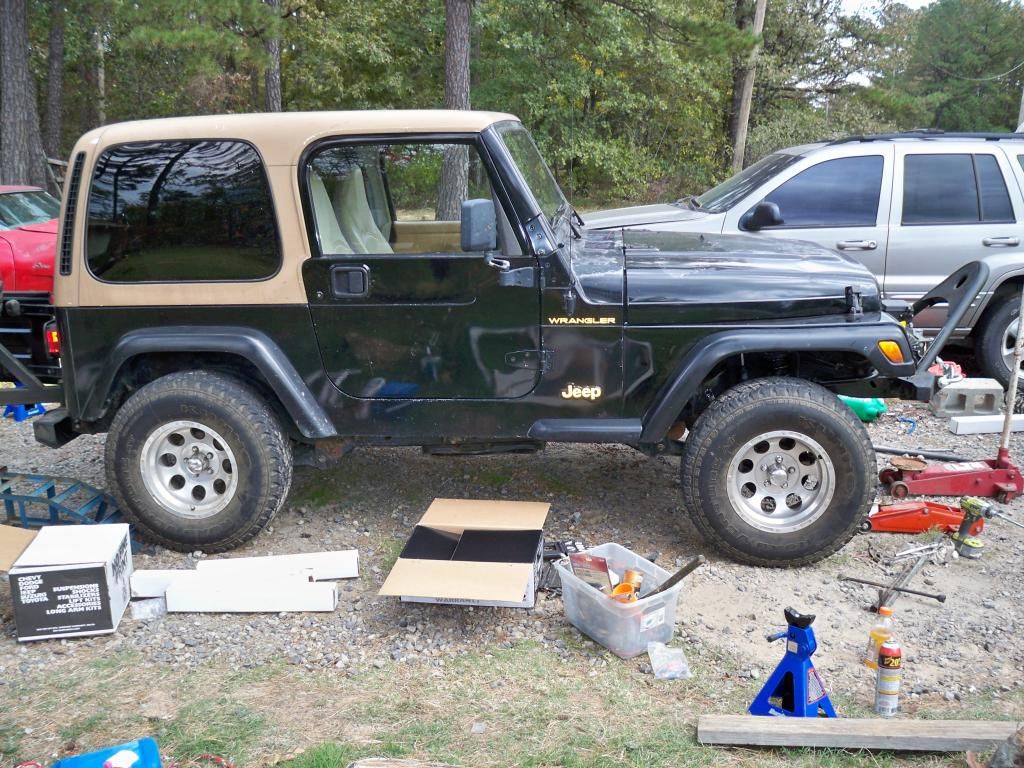 Didn't take any pics of the rear being done. It got cold this morning and just wanted to get things done. I sprayed everything with PB blaster twice a week for two weeks. Seem to do the trick, everything came off really easy and none of the bolts broke.
Everything all done: