So long story short I traded my 93 YJ straight up for a 97 black TJ. Both have the 2.5l, but the tj has an auto trans.
Here's my old YJ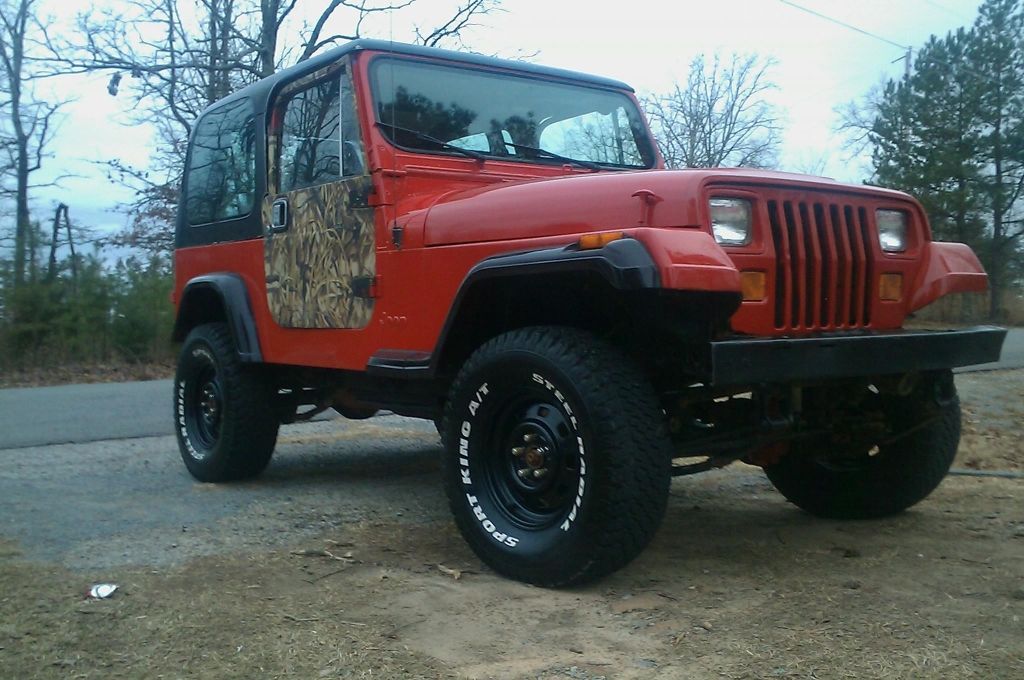 And Here's how I got the TJ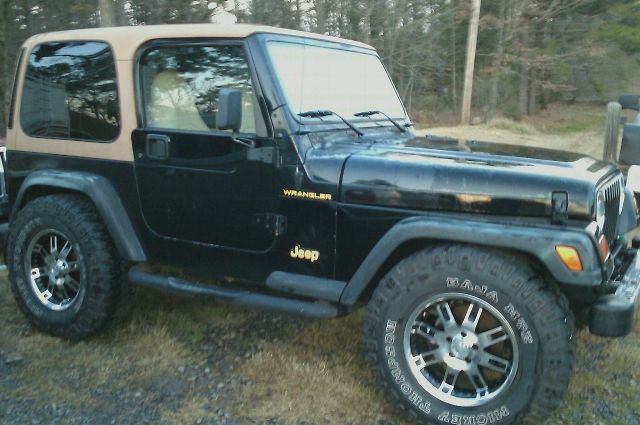 17" rims and on 35s, with no lift
First off the TJ ran, but not very well at all. Had to add trans fluid, buy a new radiator because it didn't have the right one in it. Then come to find out it had a head gasket leak so I had to take care of that. While I was at I decided to check the rod bearings and ended up changing those as well. I think the water that got in from the bad gasket helped them out, in a bad way.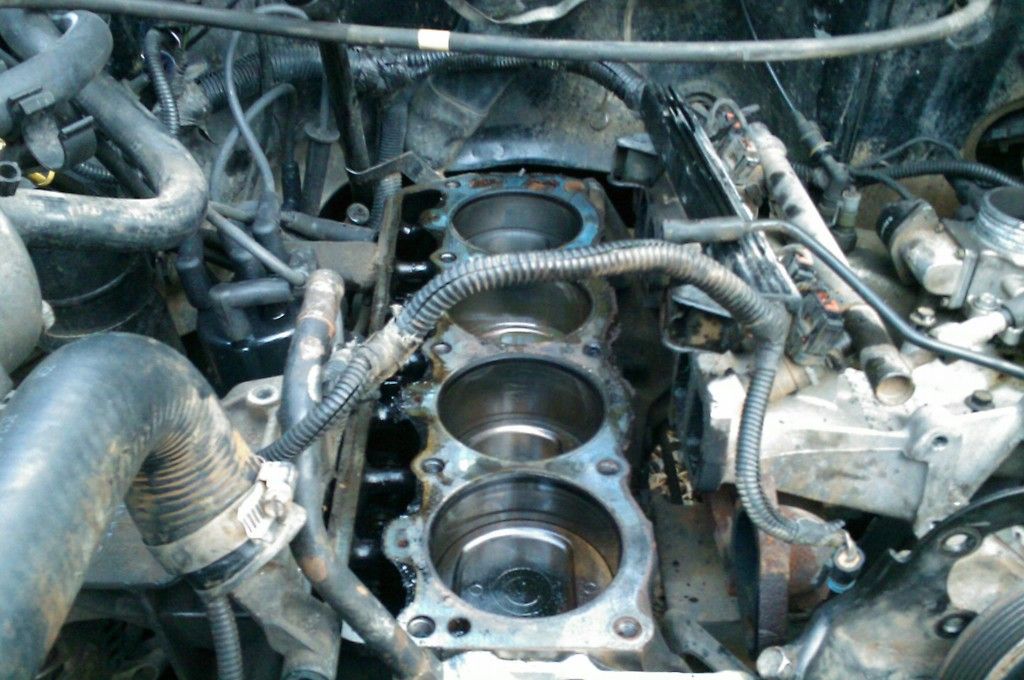 Took the wheels off and found a set of stock jeep wheels and tires on craigslist for cheap:
Sold the Gear Alloy rims and 35s on Craigslist
Decided my next project was to take care of the the fender flares and the over spray from the previous owner. Wet sanded the flare down and painted them with krylon fusion satin black.
Took some rubbing compound and spent about an hour polishing away: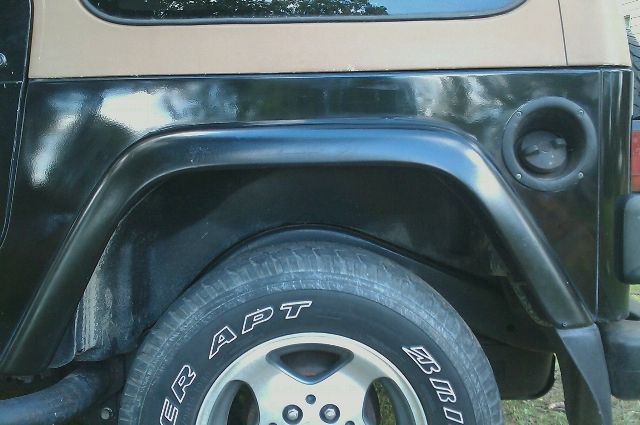 I took my usual peek at craigslist one night and found a guy that was looking to trade a set of alloy wheels and 31s for a set of stock wheels and tires
SCORE! The only thing I had to do was go to Pick-N-Pull and find a matching spare. I found one that matched and had a good 31 M/T on it. Bought a used highway terrain tire to put on for the spare and traded away.
Before: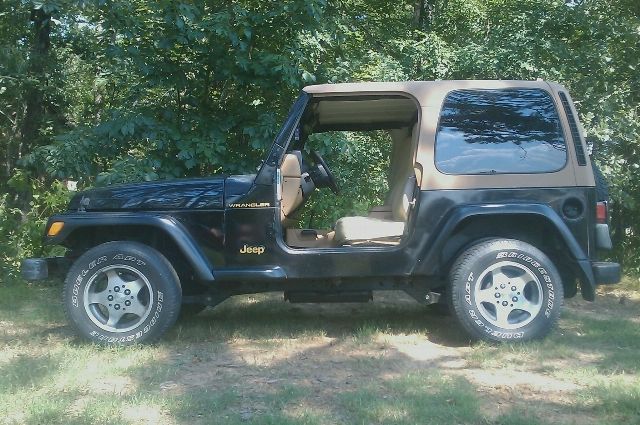 After: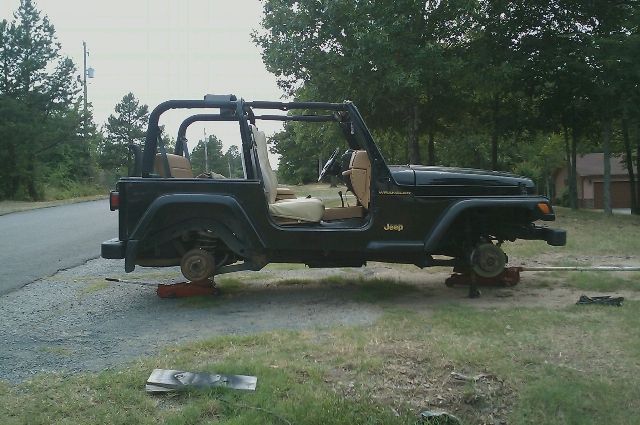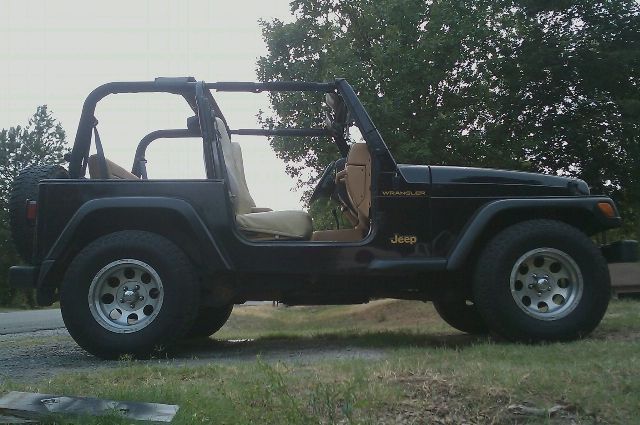 I hadn't tried flexing this tj out yet so I tried it out: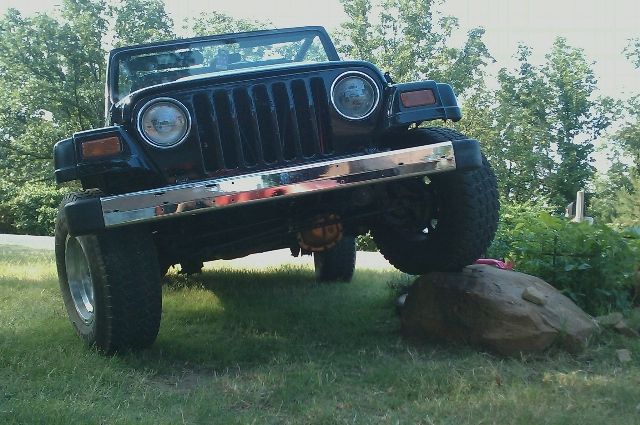 So I started looking at bumpers and didn't find anything that I really like that was in my price range. I really wanted something with a stinger and hood loop. So I settled on a E-Auto Grilles stinger front bumper. It seems solid so far. The Fed-Ex guy had a hard time carrying it down the driveway
It only weighs 72 pounds according to their shipping tracker.
Went to wal-mart and picked up some cheap driving lights to fill the light holes for now: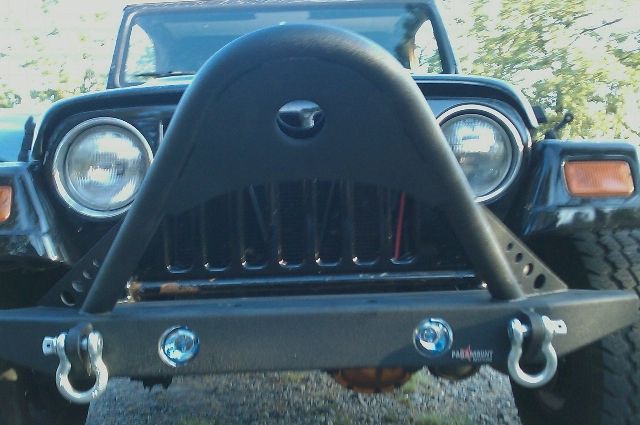 Winch to come next.
That's where I'm at so far. I intend to lift it 2.5-3 inches and put some tube fenders in the front. A new rear bumper with receiver for a hitch. When I get the cash, I'll eventually go to 33s and regear to 4:56. Swap to a high pinion d30 front and lock it with an aussie. Do a body lift when I do the 33s and make room for a tummy tuck.
Oh and I don't reccommend crown auto parts hood latch replacements. One was broke out of the box and one was starting to split. Called and was told they don't deal directly with the public.
Those are my plans for now, but they change about every week or so lol.