Realized today I never posted up any of the pictures of my steering from the front end swap back in December.
Ill briefly try to explain the steering problems with TTBs, but if you want a more indepth look at it just google swing steering bronco.
Ok here goes nothing...
With TTB front end each wheel travels on its on arc as the suspension cycles. Much like the need to have your Trac Bar and drag link inline with a solid axle to avoid bump steer, how you set up your steering on TTB has a huge effect on the amount of travel you can achieve and how much your steering wheel moves as your driving down the trail. Ideally you want your tierod to travel in the same arc as your I beam/axle which is hard to do because the beams mount about 12 inches apart from each other and travel independently of each other. To compensate for that people add a swing arm to the inside of the passenger frame and use an idler arm from the pitman arm to the swing to move the tie rod for the drivers side tire. The passenger side tie rod just mounts on the pitman arm and travels to the knuckle. With lots of trial and error or help from someone in the know you can achieve long travel with little to no bump steer.
This picture is a simple drawing of the problems with TTB and steering.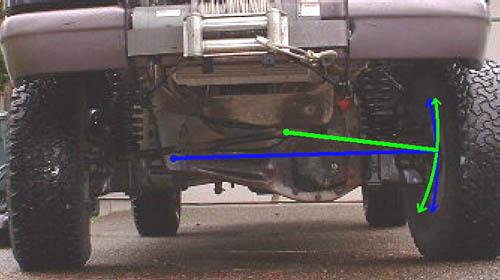 Here is a drawing of how a swinger solves this problem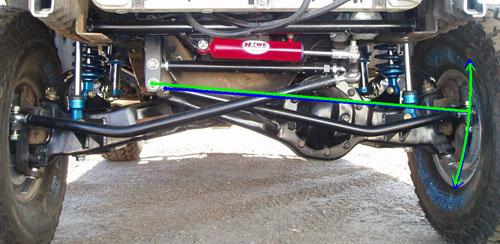 I built a custom pitman arm based off my stock drop arm, that would locate my passenger tierod about an 1" above the passenger beam pivot. I then fabbed and swinger to have the drivers side tierod mount in the same relative location to the driver beam as for the passenger.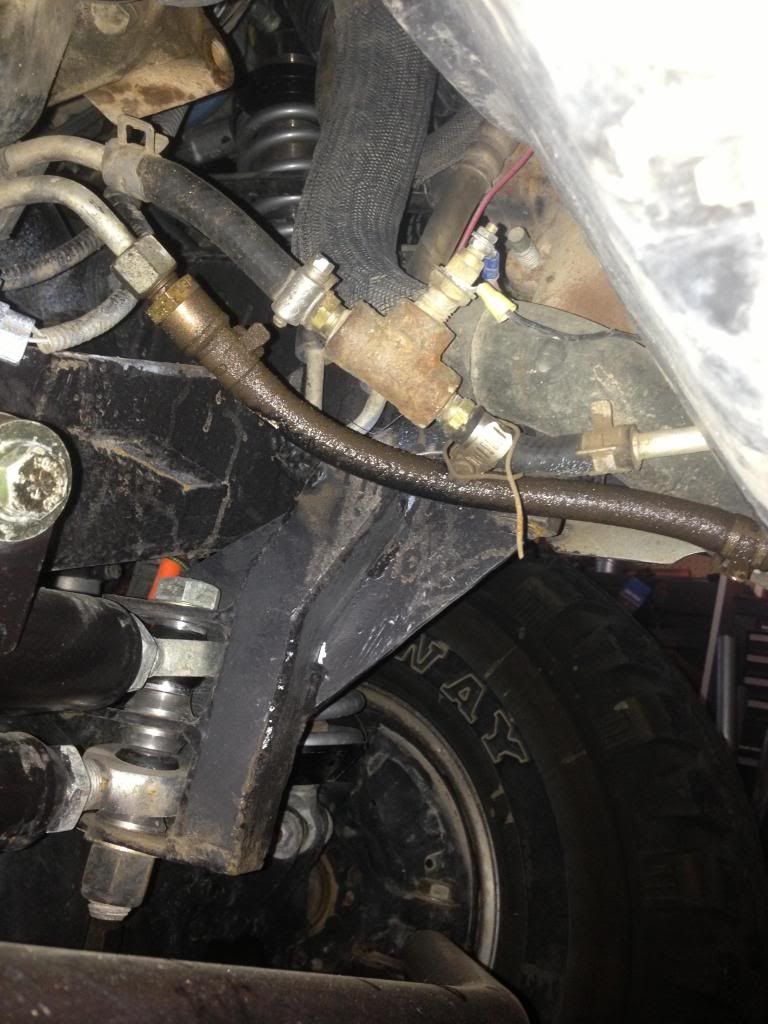 The swinger was pretty simple once I picked a location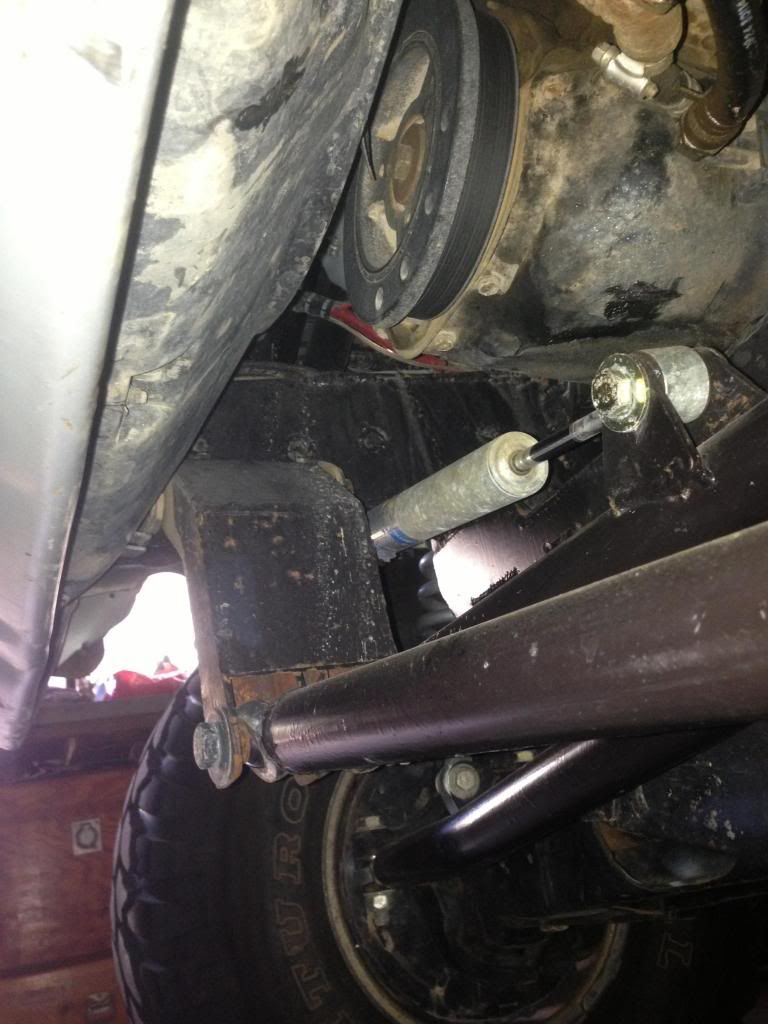 Here you can see how everything squeezes in and has room to move