With TDS approaching I decided it would be a good time to finish up some loose ends on the jeep. When I parted out the bronco I kept the fuel tank and rear axle. Now it was time to get those in the jeep. I tackled the tank first.
Here is the jeep before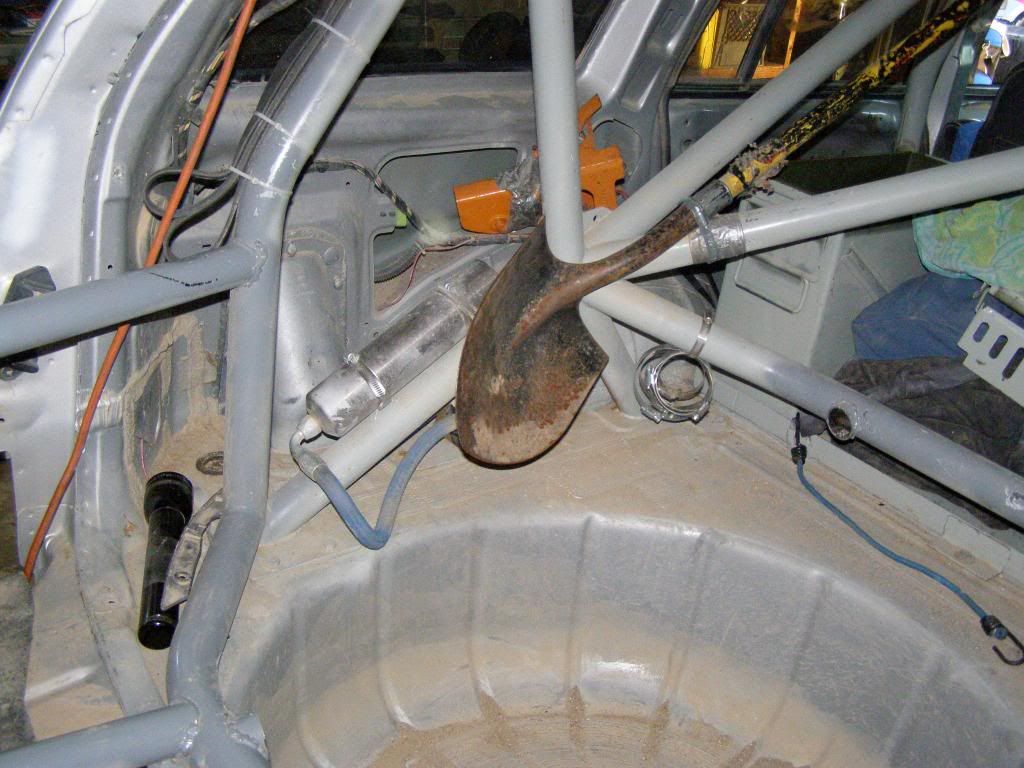 I started playing around with fuel lines and found that I could just switch the lines on the jeep tank to the bronco tank. I had to change which line was return and supply but after that the jeep fired right up and ran with the bigger tank and ford sending unit. After some careful plasma cutting I took out the floor and fit the tank. I decided it was easier to run tubes under tank for support rather than make ford skid plate fit.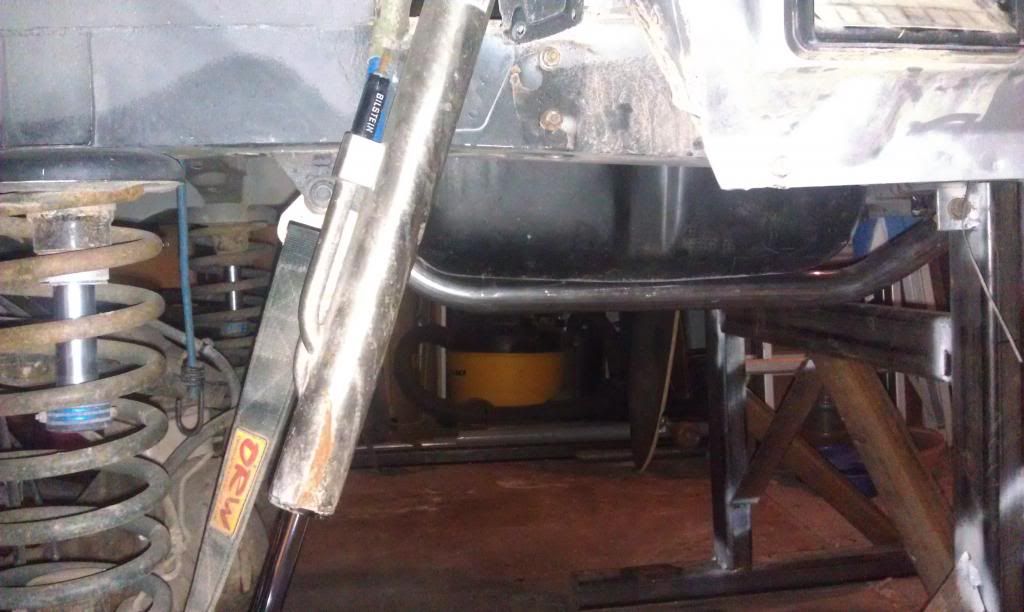 The tubes run under the tank to protect from large objects and the tank is steel so any small rocks will just decrease the 32 gallon capacity. I move the filter/regulator up to be more at tank level and hooked up the wiring.
I spent the majority of the weekend built the axle truss, regearing axle and fitting it into jeep. I replaced the weak upper Y-link with a new tube piece and heims. I want it to be longer but given the time constraints I had to keep it short. I figure it will just be the jeep geometry but work better.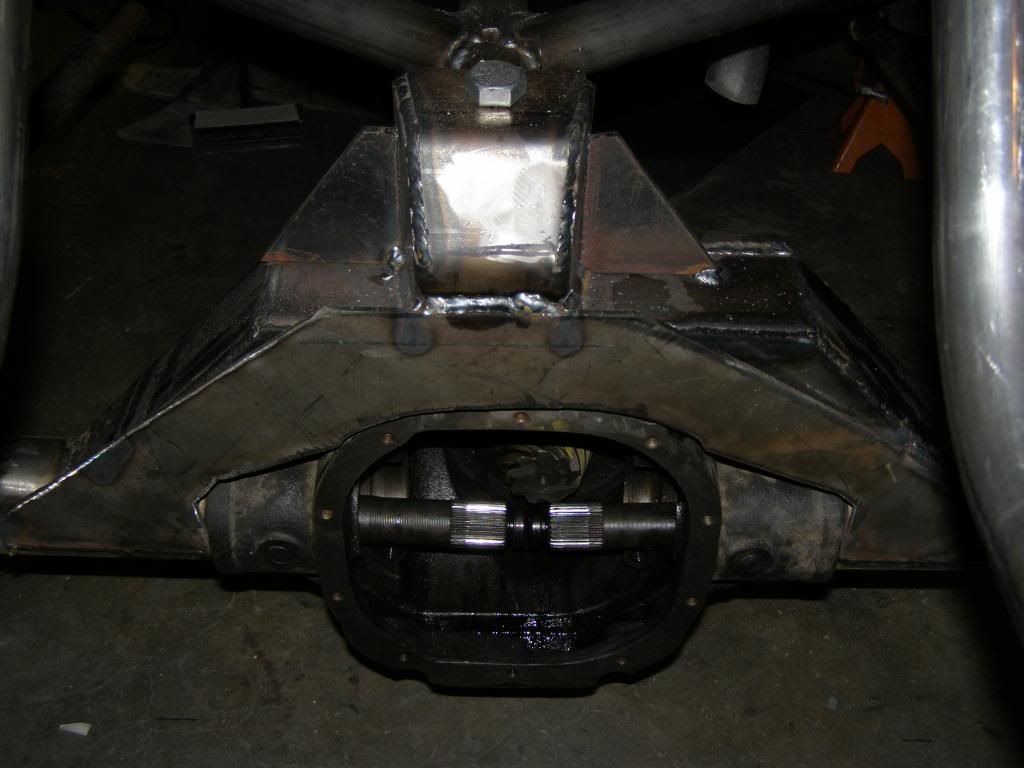 Finially with the floor cut and tank raised I figured for safety Id put some steel between me and the fuel. I firewall is crude but it should keep most of the dust out and keep the driver compartment from the outside.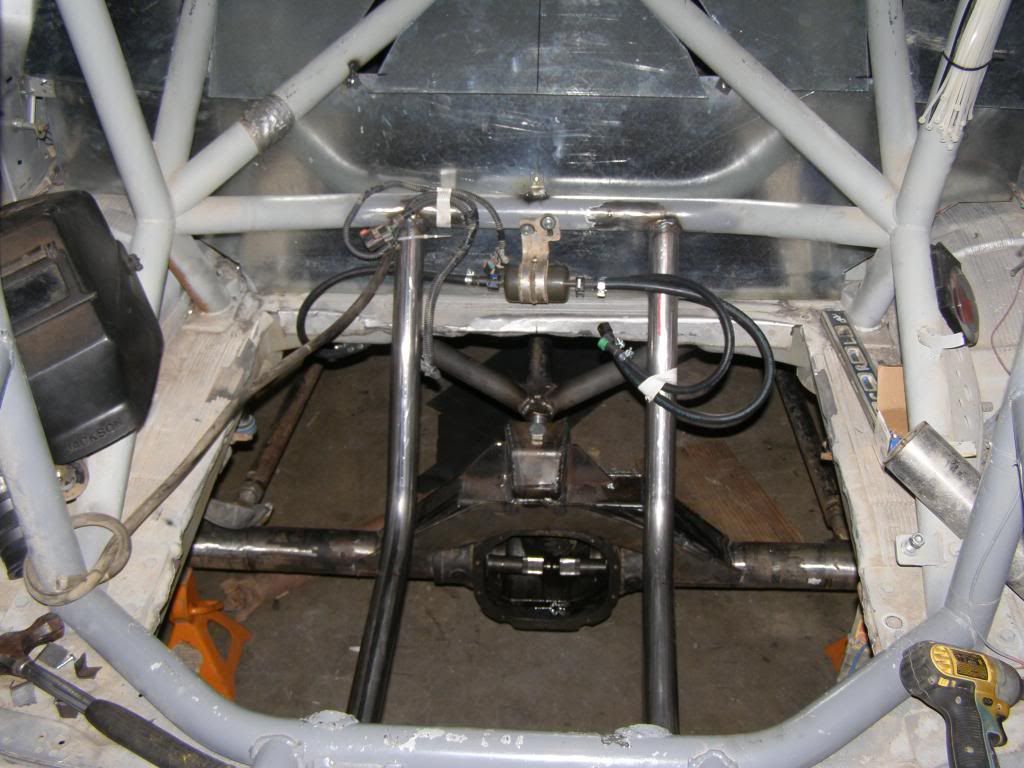 Still to do are coilover mounts, driveshafts, brakes, final axle assembly and prep. Should have it all done in 10 days. Gonna be a lot of late nights.