After a few weeks off to ride the the dirt bike and night spent in camp with no toys I hit it hard this weekend. 3 9 hr days can get a lot done. Plus the addition of this little guy
Brown Santa brought these guys thursday in preparation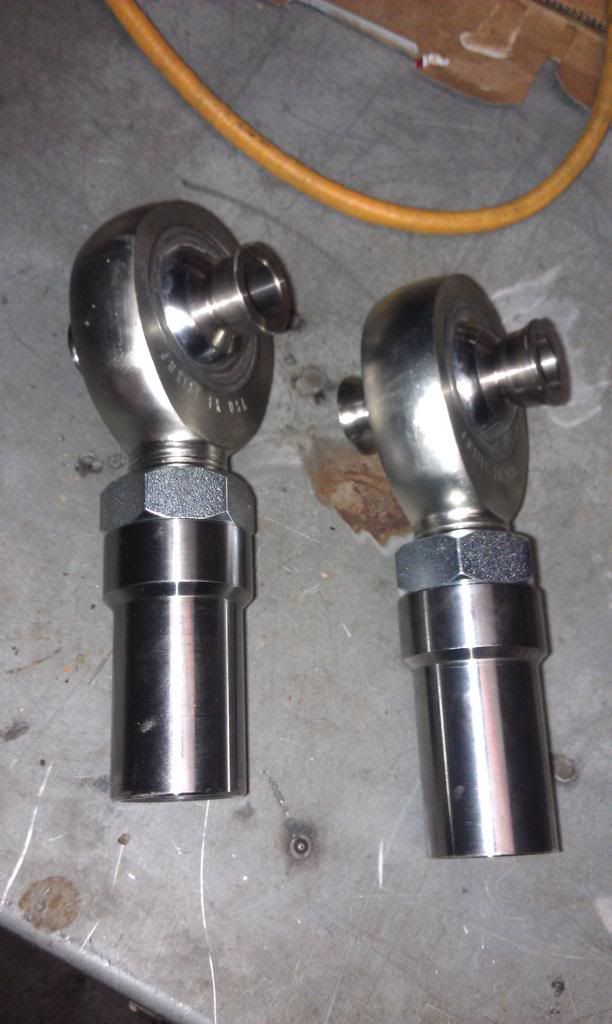 I started making the cross members and support plates on saturday. Thats when I decieded the plasma was best used outdoors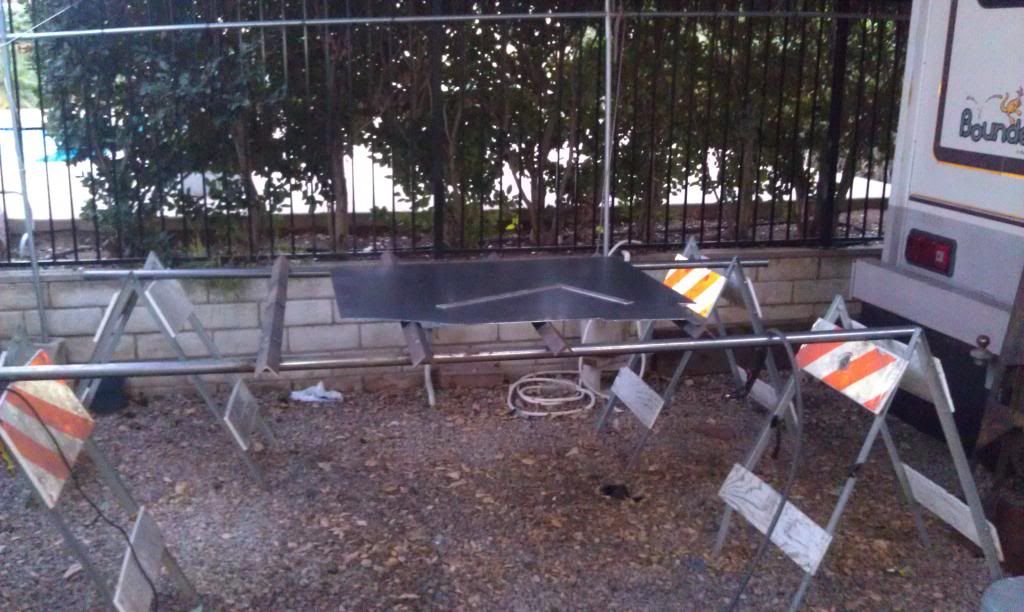 By Sunday mid day I had the crossmember in there
This plasma was awesome I could start in the middle of 1/4" plate and draw any shape I wanted. Made for some cool cut outs.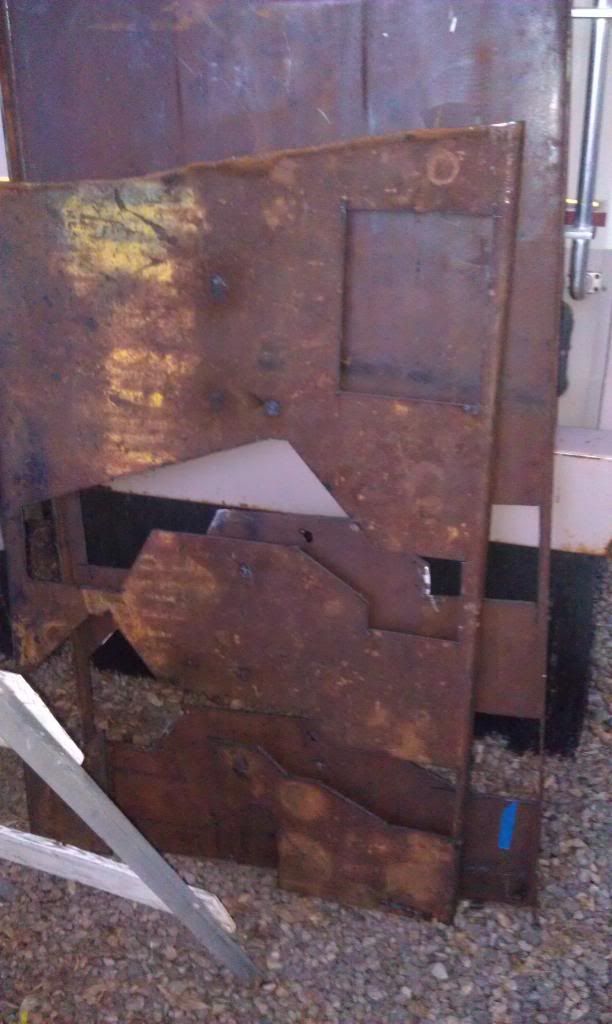 Toady was a marathon I got the radius arm mounts and location figured out.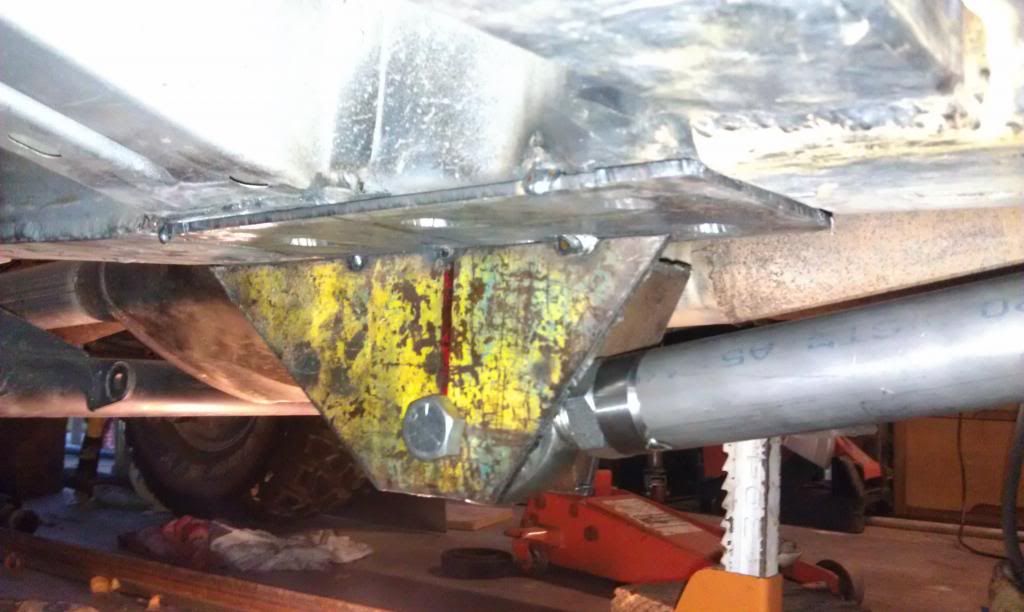 I spent some time before I started today looking at location of beams and relation of the left and right beam in relationtion to each other. I also set the wheel center line and made sure everything was square. I then took a hard measurement for the length of my radius arms. I spent a lot of today build the plates to attach my radius arm to my beam. I might cut down the size a little but Im on the road of bigger is better.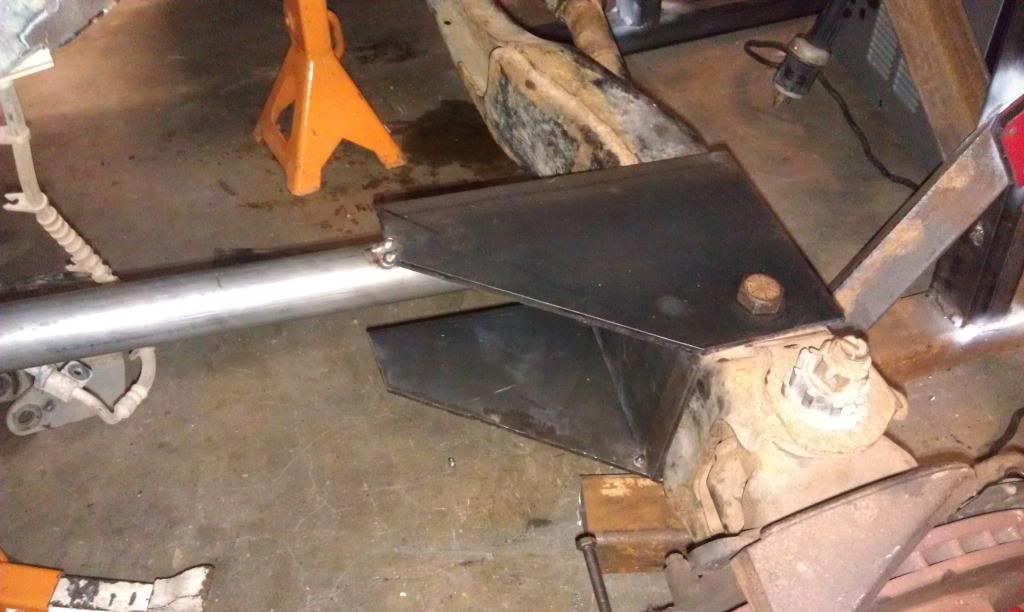 After cutting a piece of 1.75 .120 wall dom to fit I tacked it all together and took some measurements of travel.
This is full bump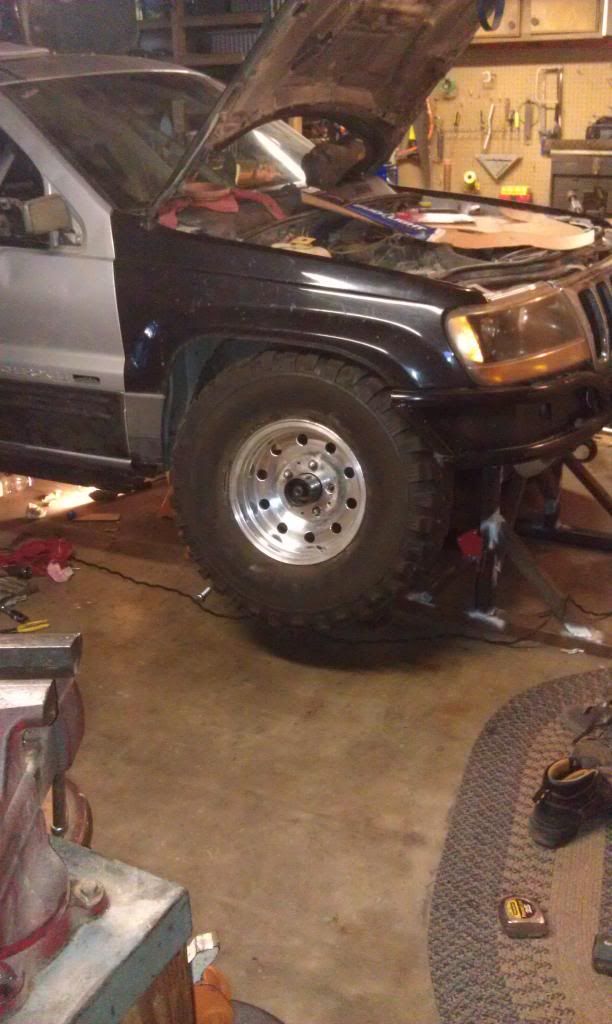 Full Droop
That is 17 inches of travel which will probably strap at 15 due to axle shaft issues. Tomorrow I am going to build the drivers side radius arm and check the crossmember and differential clearance issues. The next big build session should be thanksgiving. Look for more pictures then.