General Info
2002 Jeep Grand Cherokee Overland
4.7 V8 H.O.
Quadrat-Trac II (NV247)
Current Specs
Notch Customs Fenders
Zone 4" suspension lift
15x8 Ion Alloy wheels
33x12.50x15 Goodyear Wrangler MT/Rs
After selling my second wrangler I decided it was time to give the WJ a try. I test drove several Grand Cherokees but when i found this overland it was a pretty easy sell. Picked it up for $4400. It had 137k miles but a rebuilt engine with less than 100! I immediately noticed that building a WJ was much different than a TJ. I had previously owned two TJ's and the options were endless! WJ's on the other hand aren't as easy to customize because few companies fab parts for them. Being my first completely stock jeep i had a lot of decisions to make. Phase one was to originally go with a 6" long arm lift and 35" tires but that changed and got pushed to Phase 2.
Phase 1
Roof Rack
4" Zone suspension Lift
33x12.50x15 MT/Rs
15x8 Ion Alloy Wheels
Phase 2
(Future plans)
6" lift with long arms
Tcase swap from 247 to 242HD
Notch Customs front bumper
JK axles swap (gears and lockers)
35x12.50x15 tires
BEFORE: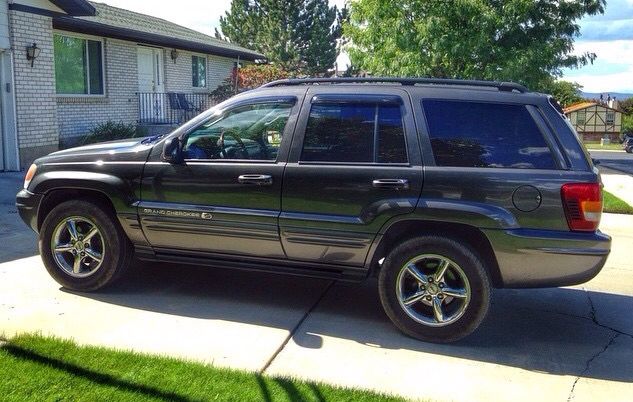 AFTER: