Well the time has finally come. I have been on Jeep forum for almost two years now and my post count isn't very high because I haven't had much to contribute or ask because I didn't even have a Jeep yet, I was just absorbing as much info as possible for when the time came.
So onto the Jeep, I came home from work (drving my moms car) and walked into the house at about 11:00pm and my family was all in the same room looking at me and sorta having a ****-grin. So about 10 mins goes by and they say go outside and we all do and there was a Jeep in the driveway. I was pumped, it was the color I wanted and the year and everything. I was surprised that they had got it since we agreed I would save up and pay for it on my own.
Well now to picture time so I can describe as I go. I have a lot of questions so here we go.
Specs: 1997 Jeep Grand Cherokee Laredo V8 5.2L Leather interior 255,100mils
10 disc kenwood cd changer w/ wirless remote
A little rust on wheel well but i can handle it for now
OEM screws? hehe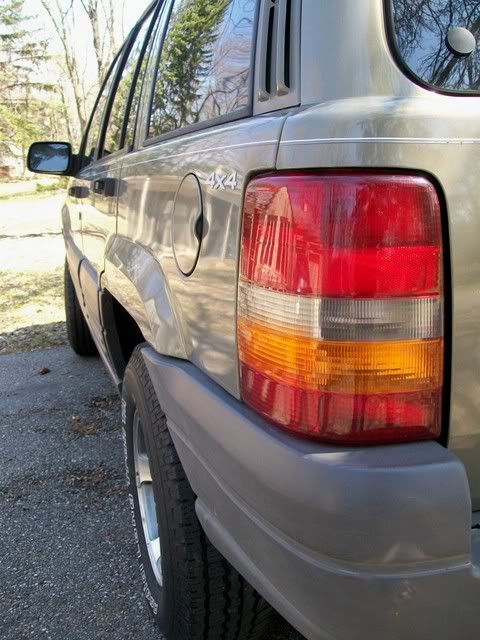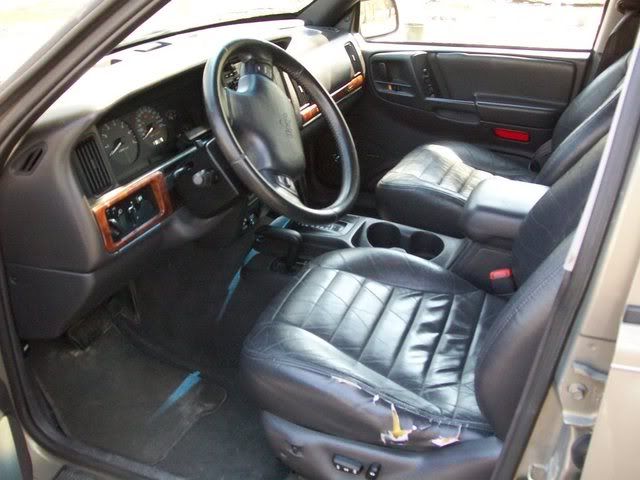 Leather yum...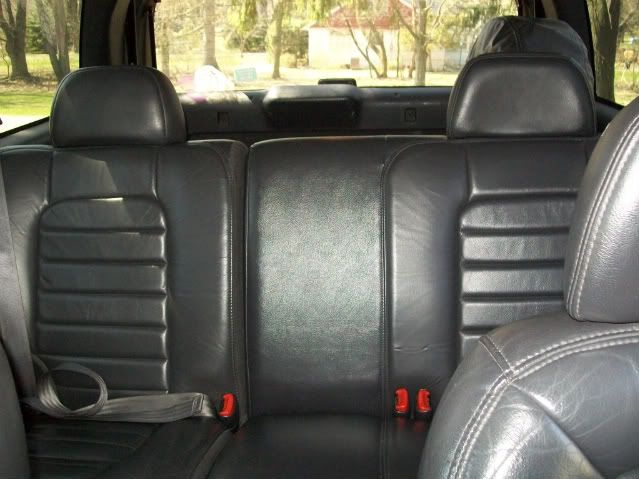 I dont even know what Qudra-Trac is soo...
Ok so now for the sweet part, guess how much i paid.....$900 buckaroos
So now to my questions. 1. with those screws holding the trim on what should I use to hold it on without the screws? 2. I hear when I drive a slow wooshing sound, as i go faster is becomes a little louder. It sounds like its coming from the back, sounds like stuff is rubbing or grinding. 3. the tailgate won't open, the PO got tapped in the back at a light and now I cant budge it so any ideas ? 4. the speaker in the back sounds like its crackling so i need to get to it this means opening the door panel right? how do i get the off? 5. When I accelerate going into first gear i get a bit of a lurch. The PO told me not to use OD, and something about bands what does he mean by bands?
So far thats all I have, I know this isn't GC technical so sorry for the questions I figured two birds one stone. Well all in all i say not to bad for a first car for a High schooler eh? oh and theres a vid for why its called the "fart"