Alright, the rack build was successful. So I originally wanted a mountaineer rack from Olympic 4x4 Products to retro-fit into my WJ. Unfortunately, the rack has been back ordered and no one including O4x4 was giving me an answer when they will be available again. I have a camping trip coming up and my cargo area was full and I was running out of time.
Here's what I had in the cargo area to give you an idea: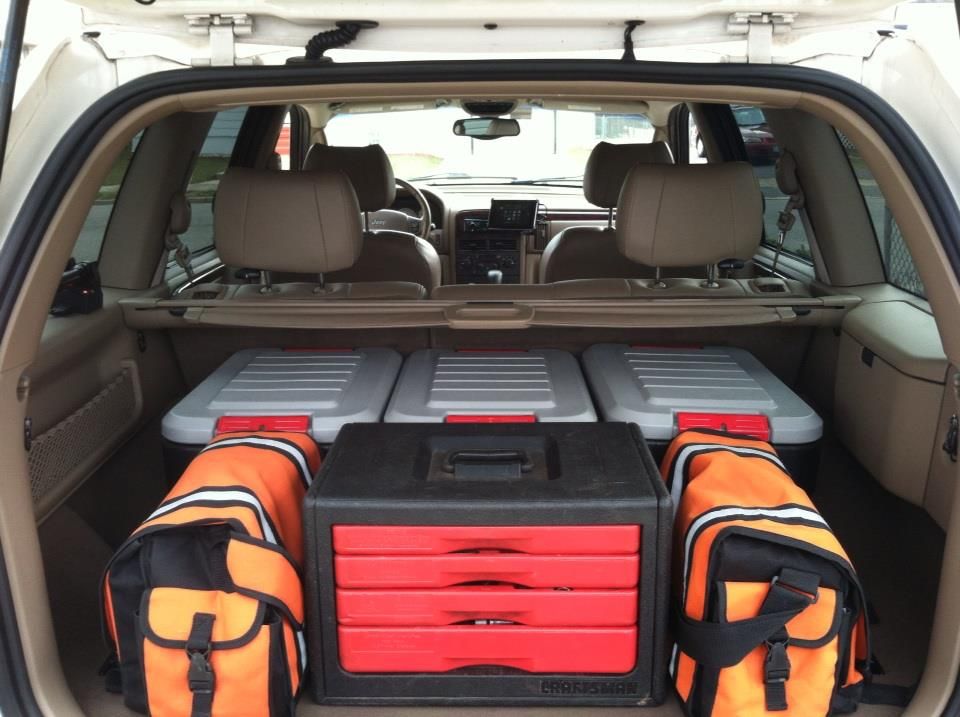 I went to Harbor Freight and picked up an ATV hitch mounted cargo rack. This rack came in 3 sections, a left side, a right side and the receiver tube that bears the load of the rack and plugs into your 2" receiver. You're supposed to sandwich each side to the 2" square tube and bolt it together. I tossed the 2" tube and used some 3/8"x1" nuts and bolts and simply bolted the two sides together. Here's the rack to give you a visual: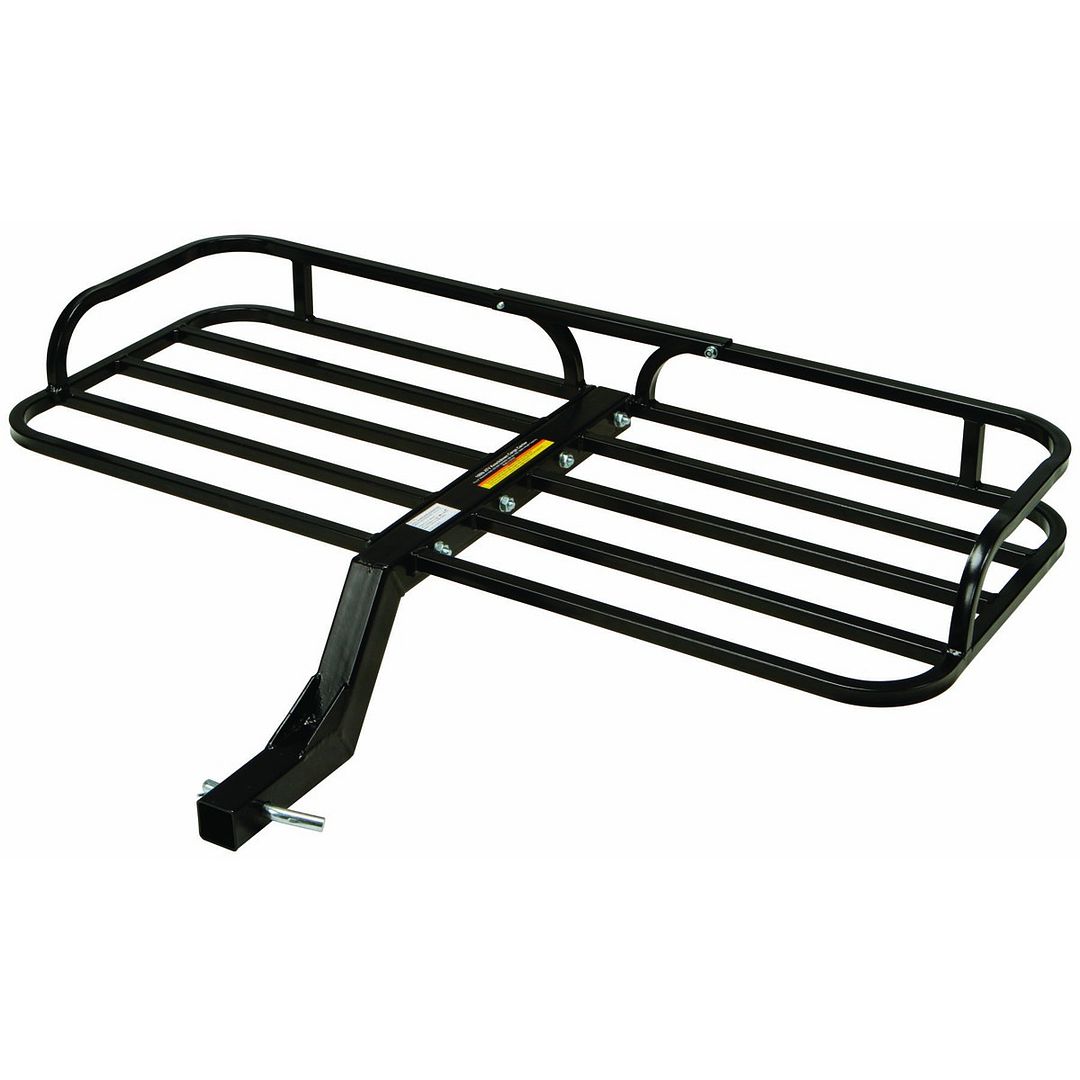 I don't have any pictures of the supports I made, they are pretty much just 3/4" square tubing and rest on the plastics on each side. The rack weighs about 30 pounds and my gear up top is roughly 100-120 lbs between the 3 action packers. I have a little bit of bowing of the plastic, but once it bows itself straight (the panels on each side are beveled a little, if that makes any sense) they are plenty strong for support. You can hardly tell the plastics are bowed unless you point it out or someones looking really hard for a flaw. It doesn't bother me and I'm an OCD freak. Like I said, the panels are more than enough support for probably 150 lbs. I put some tie downs on the under side of the rack, towards the middle and used the 4 cargo loops on the sidewalls of the compartment to hold it down. They are 1/4" turn buckles that extend to 7.5". Make sure you make all your measurements and dry fit everything before drilling all your holes and mounting your tie downs to the rack. You want all 4 turn buckles to point towards the MIDDLE of the rack for the tightest fit.
Here's some pictures of the finished product. I gained about half of my cargo space back, and everything is nice and strapped down on the rack. Also, the rack cost me $46 and I spent about another $50 on steel and hardware. I like my design much better than Olympic's, plus I didn't have to start drilling holes in my floor.