W.I.P. CJ7 Build
---
W.I.P. or otherwise known as Work In Progress.
This shall be the documentation of the slowest build ever. Well maybe not slowest, but I am pretty broke ...... and we all know how that "helps" projects.
The GOODs:
I recently acquired an 84 CJ7 from a farm in the mountains of Tennessee. (Que the Banjos)
Now this is no regular CJ7 we are talking about here. This is a genuine AMC farm hand that hasn't seen a paved road in over 10 years. It also hasn't been taken out of 4WD in 10 years either. I did find her on the most trustworthy website ever to exist (aka craigslist). Drove about 4hrs from Charlotte, NC to there.
Drove around the farm a bit, checked it out....... rust, dings, and mud everywhere, but did have a solid frame and seemed to drive great. All the damage seemed to be mostly cosmetic, and by damage, I mean the stuff that doesn't look as pretty as new stuff. I had my friend there with me to drive the old Caddy back for me and to assist if (when*) things went wrong. Also, his parents lived a few miles down the road and his dad has built 3 CJ5s. ( he also looked at it ahead of time for me, cause he's awesome like that.)
fast forward....... I pay the man.... we leave.... fill up with gas..... Stop by buddy's parents for some good Nom Noms before taking back off to Charlotte. So far so good right......
We get about 30 miles down the road and BAM..... I'm out of 2H and in Neutral. "Ok, transfer cases do that from time to time..... " I thought to myself. Took about 30 Mins of driving around a gravel pit to get her back into 2hi.She goes in 4L great..... problem is it won't come back out. and we are off again. It's torrentially downpouring BTW and we are in the mountains. 2nd issue presents itself. Out of the 3 sets of doors the guy had in his barn..... I picked the set that doesn't latch well on the drivers side. So that come open..... ALLOT..... Especially if something big passes me by the left side. Had a few Transfer trucks suck the door almost all the way out..... lol.
Get to Asheville and stop for a quick break and to check on her/fill up.
Now she won't go back into 2H (or 4H). I spend 2 hours trying to get it into 2H. I'm driving around a CVS parking lot, backwards, forwards, coasting, dead stop..... Nothing works. I grab my tools and start taking the plates off the floor to check the linkage. I finally get it back into 2H. I'm excited at this point......
I'm putting my plates back on the floor (heads down) and I hear this very familiar sentence ....
"LET ME SEE YOUR HANDS"
Oh ****
Yeah, I'm surrounded by cops.
There are 3 cars and 4 officers there.... so of course I do exactly what he ask and put my hands up with my screwdriver and all.
After a brief talk with the officers, explaining why i was "casing the joint". They laughed and then were more interested in the jeep.... ran my license, wished me luck, and didn't say a thing about the really out of date Tn Plate I was running to get her home.
After everything was said an done. I did get her home at about 11pm Sunday. Soaking wet, tired and dirty.
Here's a few pictures I took from Tn before we left.
I don't think they will show up cause I'm a noob here..... So if someone would be so kind as to post up some working ones.... That'd be awesome.
She's not pretty, but exactly what I wanted (since I was 8). I haven't named her yet either.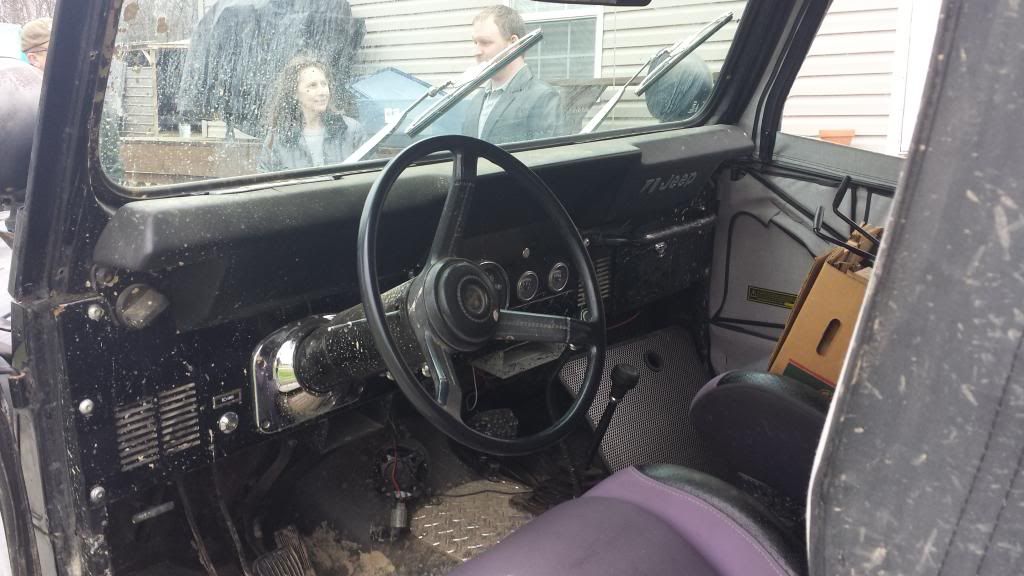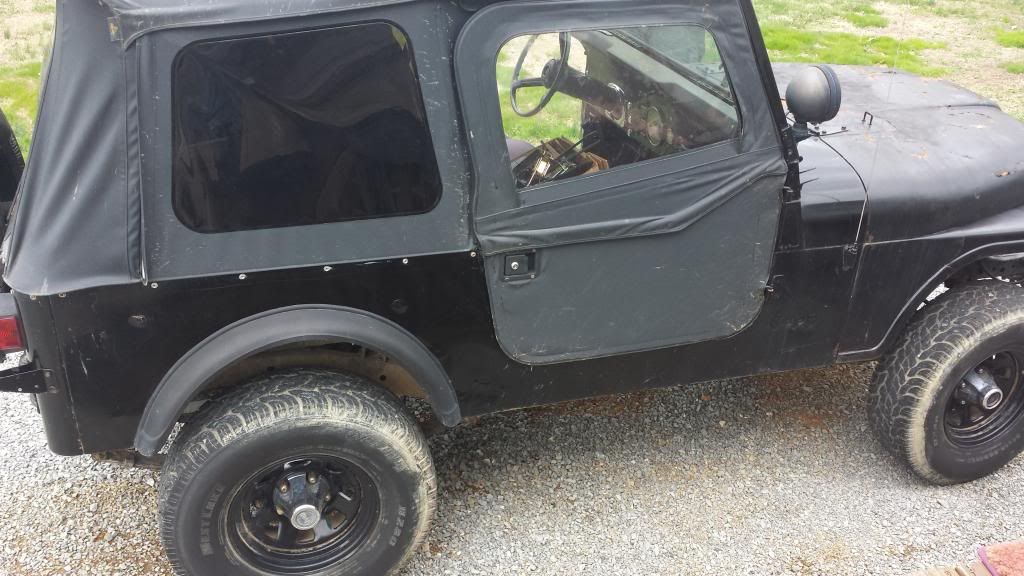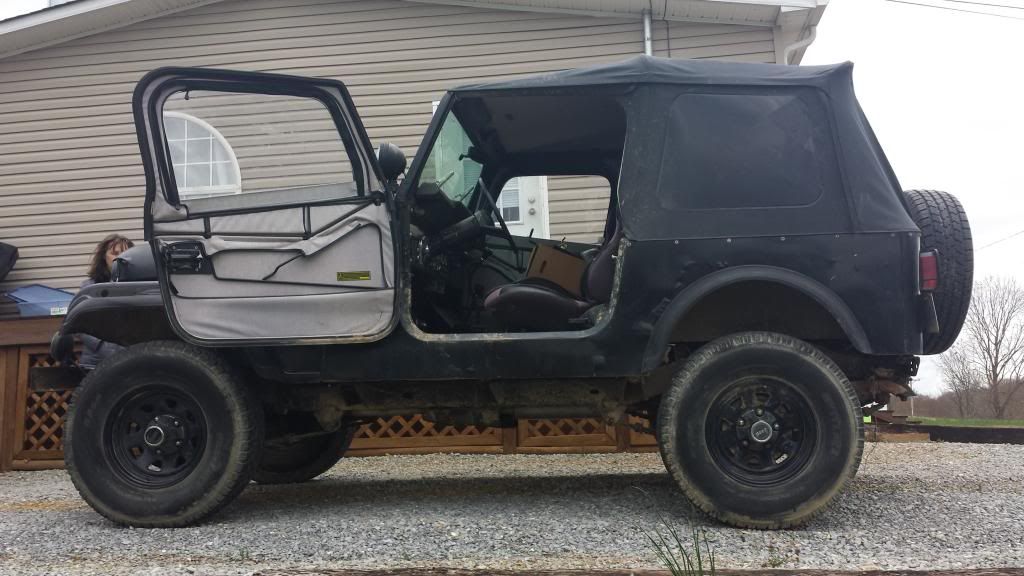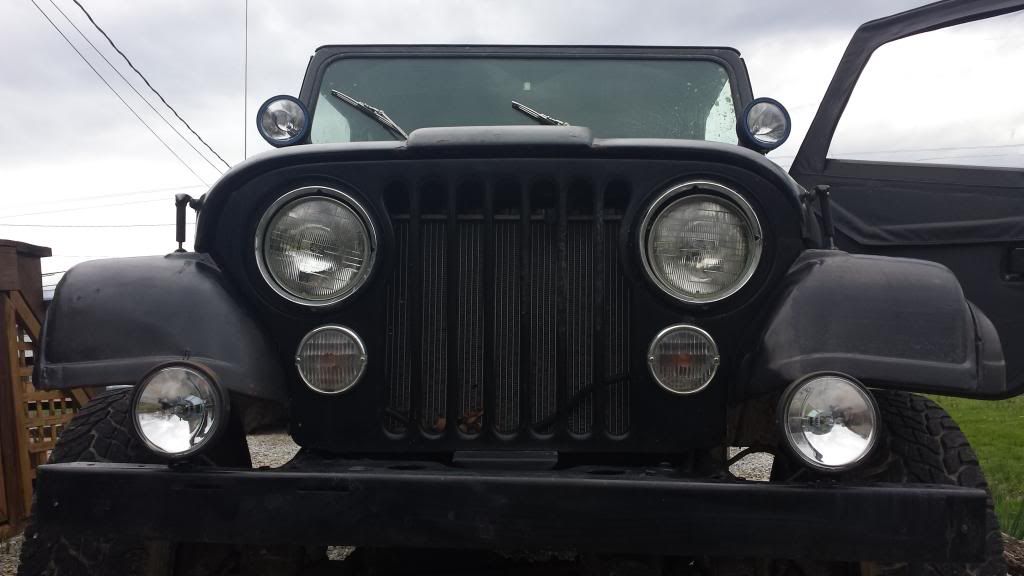 ---
http://www.jeepforum.com/forum/f22/patience-wj-expo-build-2989865/ - Patience WJ EXPO Build
---
Last edited by CJustin7; 04-01-2014 at

05:49 PM

.