Lets get it on!!! UPDATES!!!!!
So I have got the 8.8 in, rear long arm done, rear brake lines made from scratch, new discs, calipers and pads, and a Riddler diff cover. Painted the whole axle with Eastwood's chassis paint.
The long arms put in place and dang did that top one on the driver side put me trough hell. The instructions said for the lowers to be at 32 5/8'' and we put em at 33 just to push the axle back a bit. For the uppers it said 33 5/8'' and we put em at 34. Pushed it back a tad.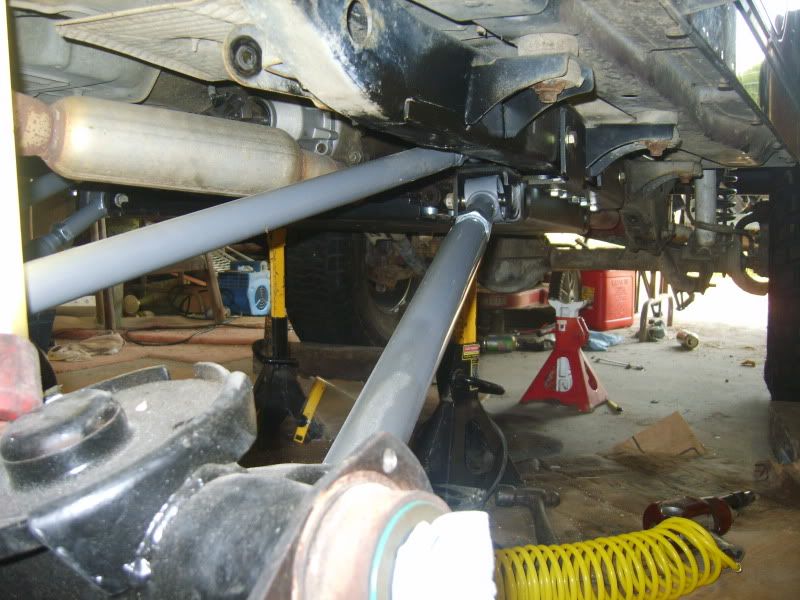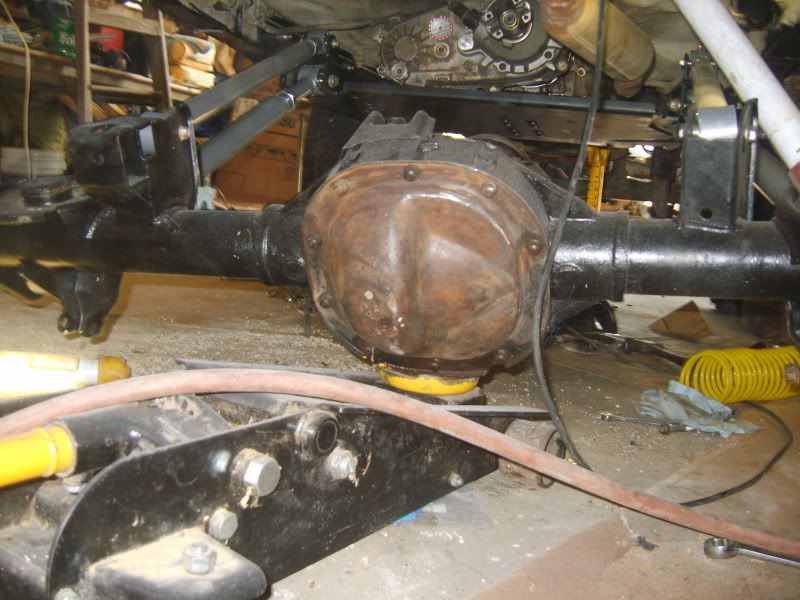 Then I was lookin at my crusty white shocks and decided to painted the shocks silver cause I got way way too much paint for the diff covers.
Puttin the Riddler on and torquing the bolts to 20 ft lbs.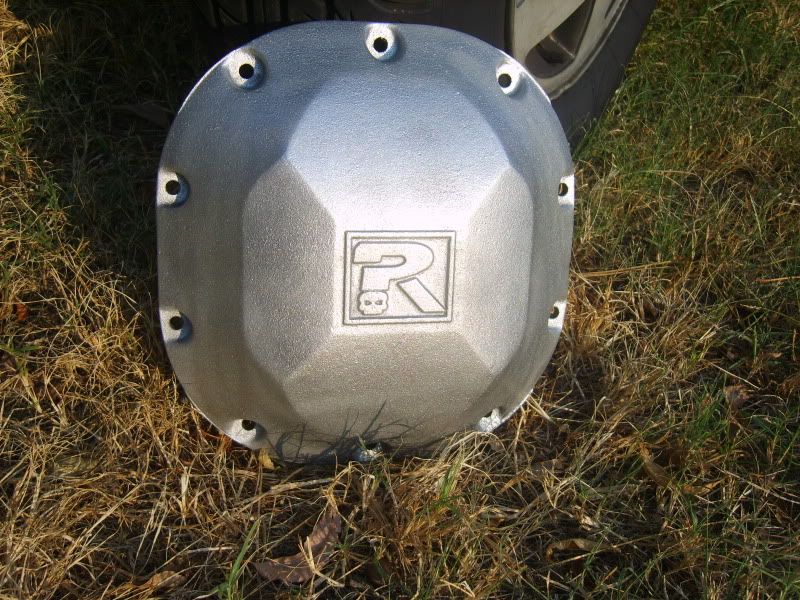 Rear brake lines.. Starts at the hard line from the Jeep into the supplied flex line that has a T on the end of it. From there it goes to either side as a hard line then at the calipers goes to a rubber line where it meets the caliper.
Lookin at the bottom of the tub...
Goes to the axle where it T's off and don't laugh at how they are permanently attached to the axle
The discs on the rear
Tires on it ready for the front to be done! My plans for the rear axle is to find me a Ford Exploder and pull the front CV driveshaft have it shortened to the 20'' from my center line of the SYE yoke to the flat flange of the 8.8 and get this to go on the flat flange:
8.8 1310 Conversion Yoke Kit [2-2-1379] - $39.99 : Mad 4 Wheel Drive
And here you can see the AtoZ rocker mocked up. The tires are hangin out quite a bit even on Sahara flares
And that tire is sittin real pretty nice and centered in the wheel well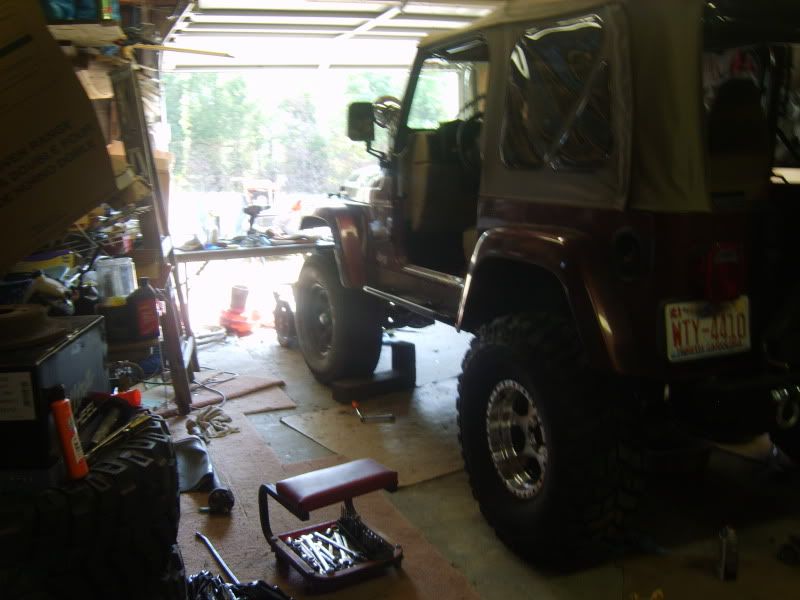 Like the spare?