Welllll... Since the weather is getting better, and my travel has settled down a little bit, I've been doing a little work on the ol' girl. I have many other projects that have been waiting all winter, so I won't be able to make serious progress here, but some is better than none. I also may try to move, and this Jeep might get sold at the same time, so everything is kind of up in the air at the moment. But, on to the progress:
The turn signal stalk never worked right. Turning the steering wheel wouldn't cancel it in one direction, and the other direction didn't really work at all. I finally replaced that yesterday. I know this seems minor, but it was terribly annoying.
Last year I scored a windshield to replace my very cracked one. It was so bad that the wiper blades got tore up and it wouldn't clear the windshield in a rain. Yuck. I also needed sun visors, so I asked for the whole frame which ended up being very clean rust-wise. The guy that pulled it had trouble with the bolts and torched them out. I used my impact driver and they came free pretty easy.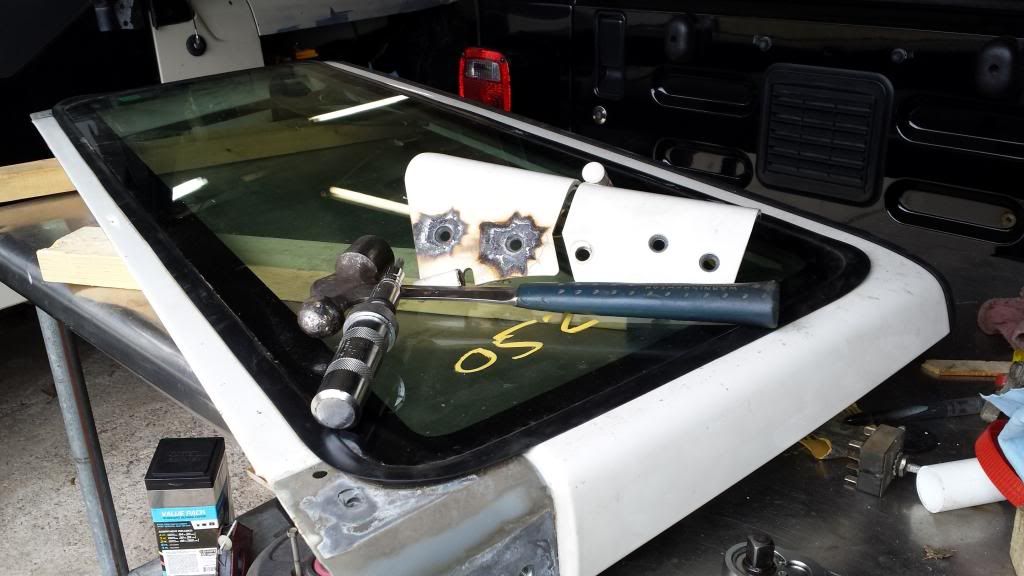 Since I won't likely see the bottom of this windshield frame again, I shot some primer on it and under the hinges to prevent rust. There was a tiny bit of rust that I sanded off by hand. I am going to use my existing hinges, which were also in good shape. Just needed a little touching up.