Very little to share right now because it is summer and very little seems to occur Jeep wise in the summer around here. I have another project in full swing right now (non-Jeep, therefore uninteresting), so Jeep stuff is on the back burner.
I DID have a little time to start test fitting my high line tube fender kit and found some disturbing things. The holes on the mounting brackets don't line up on the grille or tub.
On the tub with the bracket positioned as low as possible, the bracket is about 3/4" too high. They are slotted a bit, which allows for some up and down movement, but not enough to make the piece mate nicely with the tub. The blue tape is for contrast only: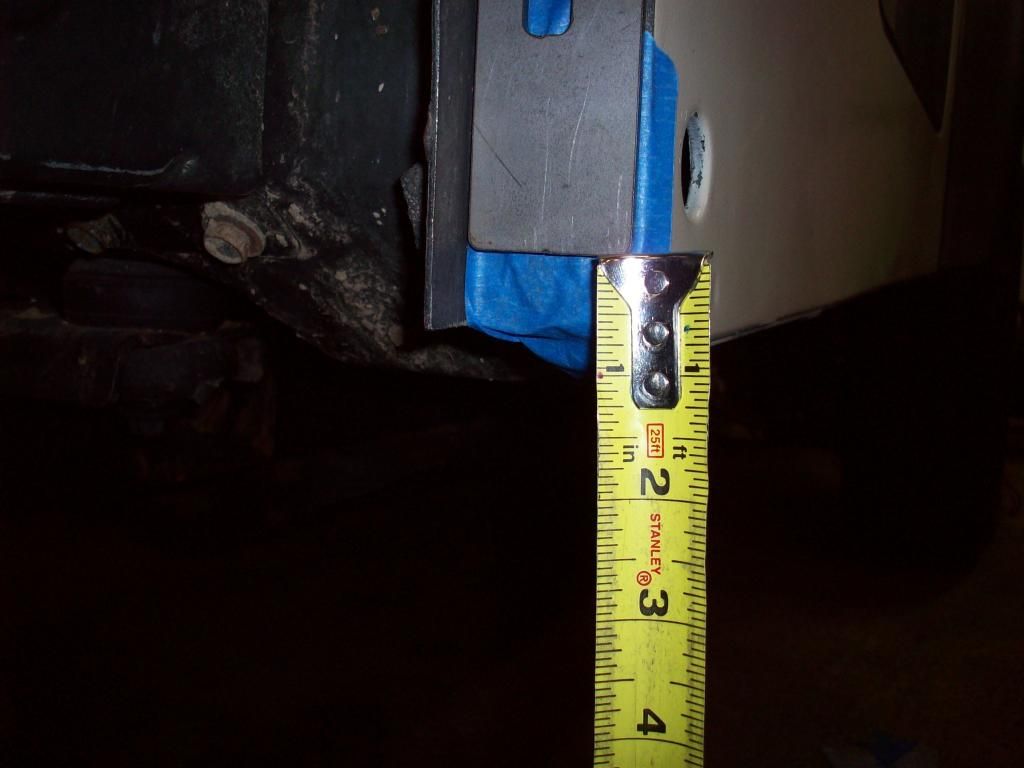 This also caused the top to be too high: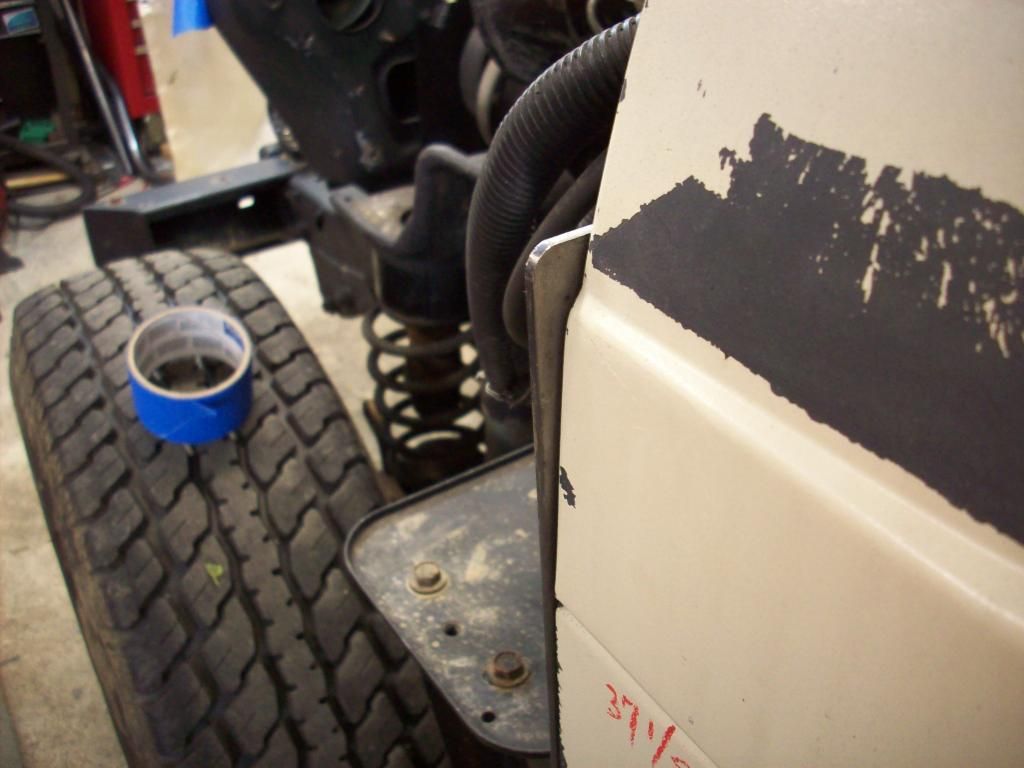 Now, the tub side isn't
that
big of a deal. I can modify the bracket to fit and it would look fine by cutting the top to fit the tub profile and filling/welding/whatever'ing the bottom to look good.
The grille was a different story however. The holes on the bracket were cut 3" on center.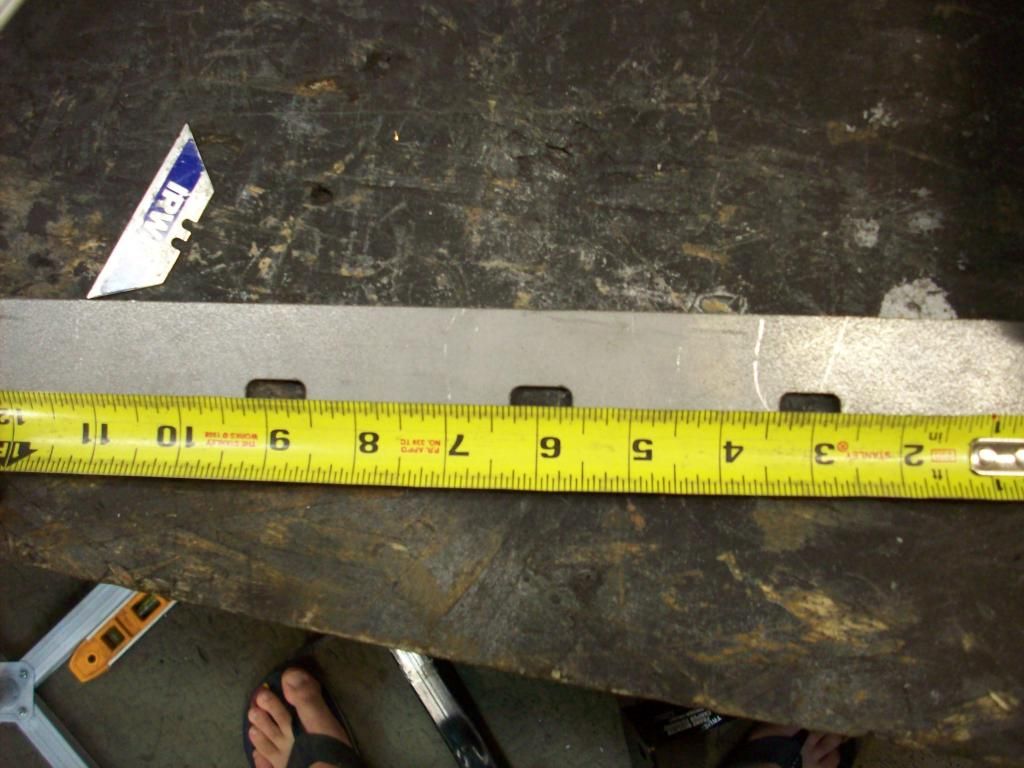 However, my grille has the holes spaced about 2 9/16". If I put the center bolt in with the piece slid all the way DOWN in the slot, I can just get the top bolt in, but the bottom bolt hole isn't even close. If I slide the piece all the way UP, I can only get the center bolt in; neither the top nor the bottom bolt will go in. I couldn't get it to photograph well, but if you blow this pic up, you can see a part of the hole showing through the pre-cut holes in the bracket, and there's no way that all three bolts will go in: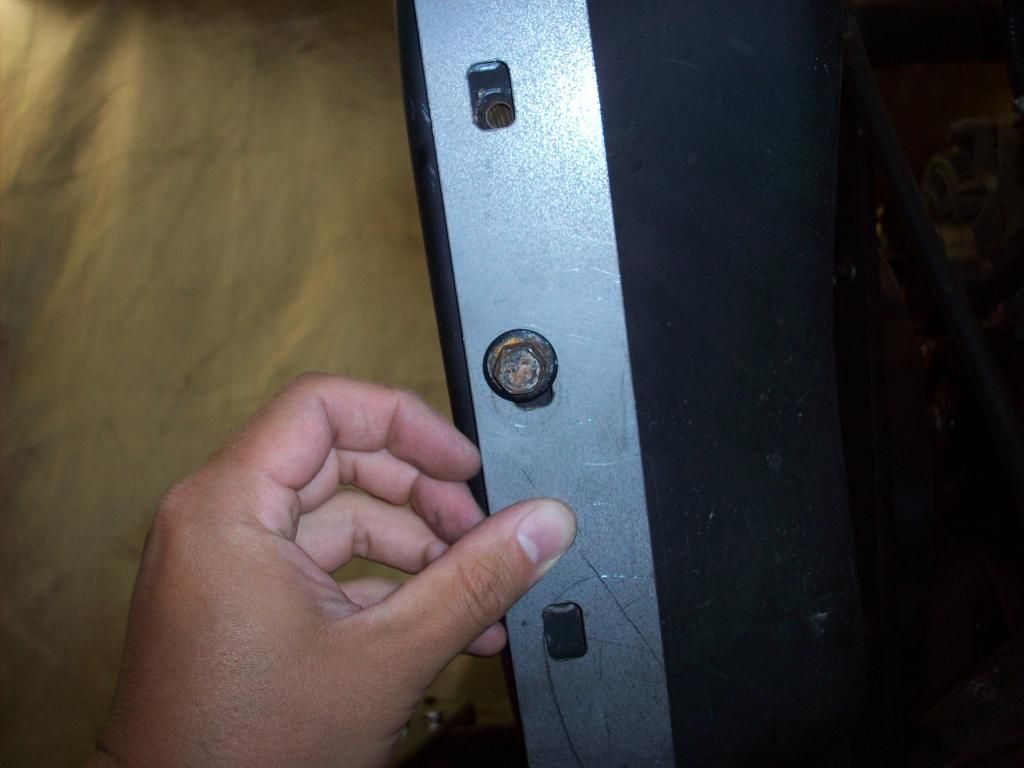 Now, I could modify this piece to work too, but it would either look like hell because those slots would be opened way up, or it would take a lot of time to fill in and re-drill those holes appropriately. I bought a pre-cut kit to save time, but if I have to re-do all the cuts, then I might as well have built them myself from the start.
I emailed the vendor that supplied these, and he indicated that new ones would be cut and sent. Haven't seen them yet, but I believe it was only a week ago, so I'm not terribly concerned since I'm not working real hard on it anyways.
Transmission is dripping again, but it doesn't appear to be from the shift shaft seal that I replaced. It seems to be the pan gasket because it's not wet higher than that. I haven't had the time to look harder than that.