Finally got some work done today. I've been car shopping pretty hard over the last few days, so my time has been taken up by that.
I did some exhaust work today. I didn't have a chop saw, but after trying one cut with my grinder, decided I needed one. This thing makes cutting so much faster.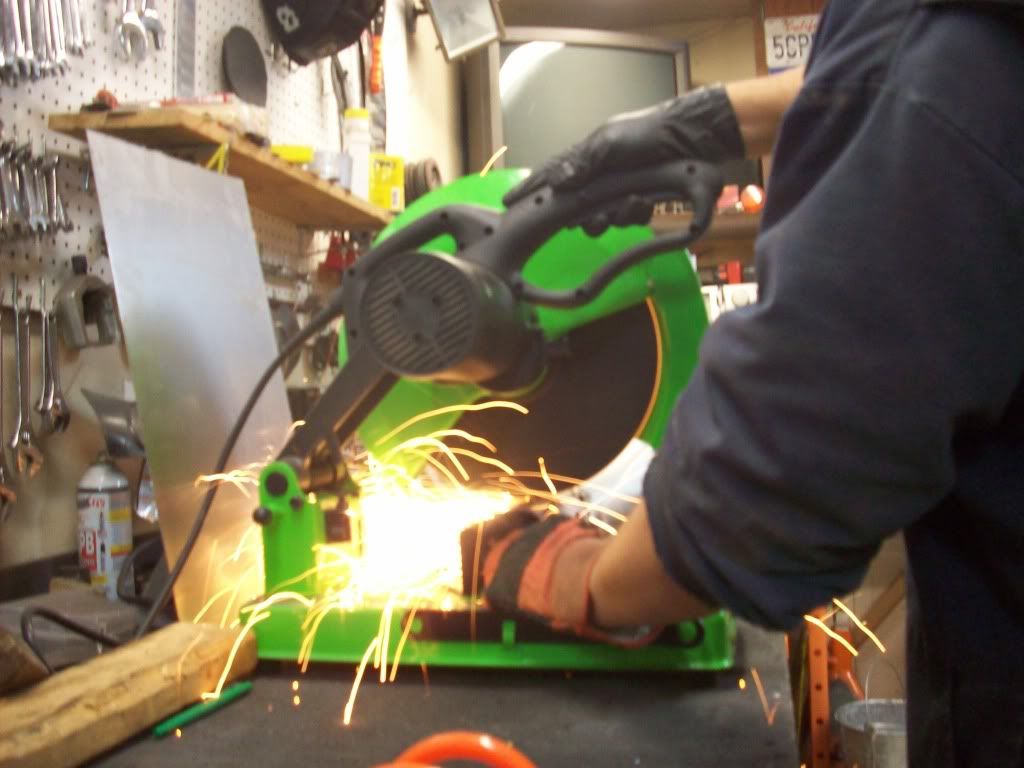 The downpipe was mostly finished a few weeks ago. In order to position the remainder of the exhaust where I wanted it, I had to cut a little off the collector pipe, and add a 20º bend. Here's the bit that I added to the end: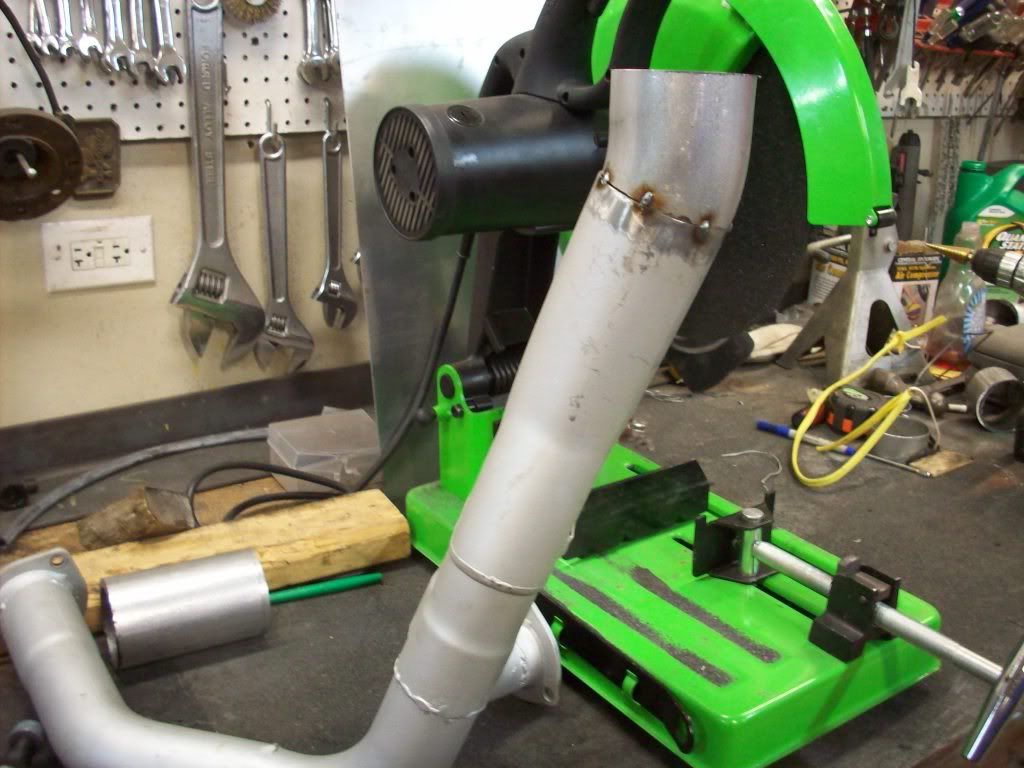 I added a bung for the front O2 sensor. I also added a three hole flange. This will allow me to unbolt the downpipe or the rest of the exhaust if necessary.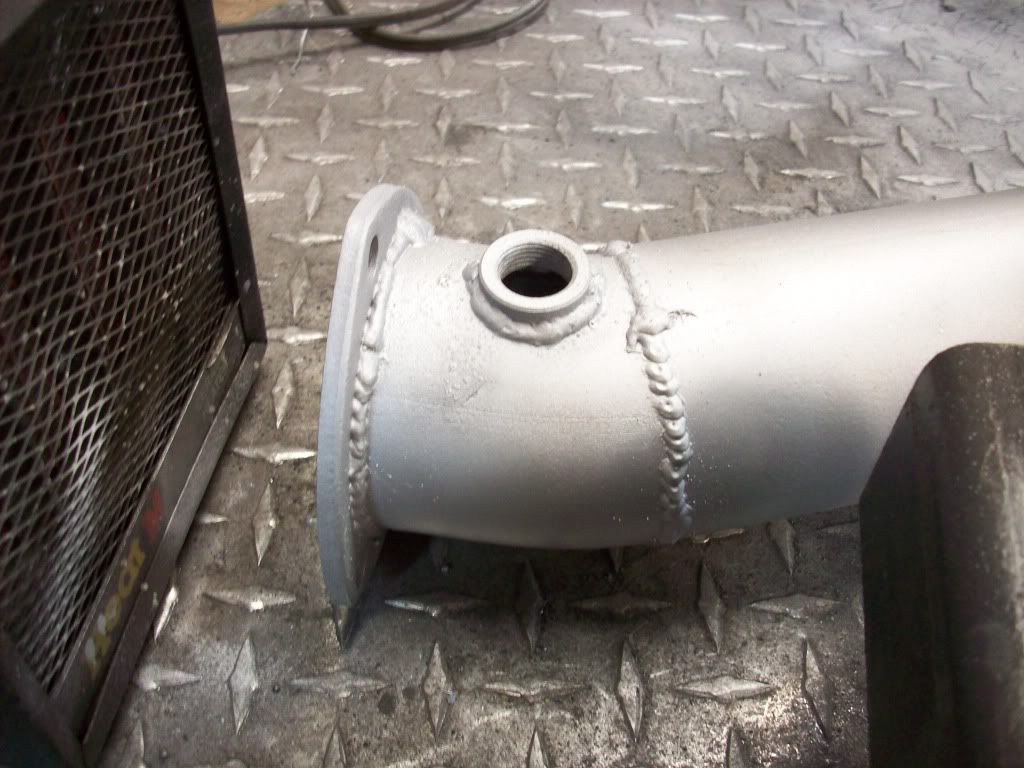 I put another flange on the flex connection and attached my mini-cat. I also put a bung in here for the downstream O2 sensor, and re-used a hanger from the old exhaust.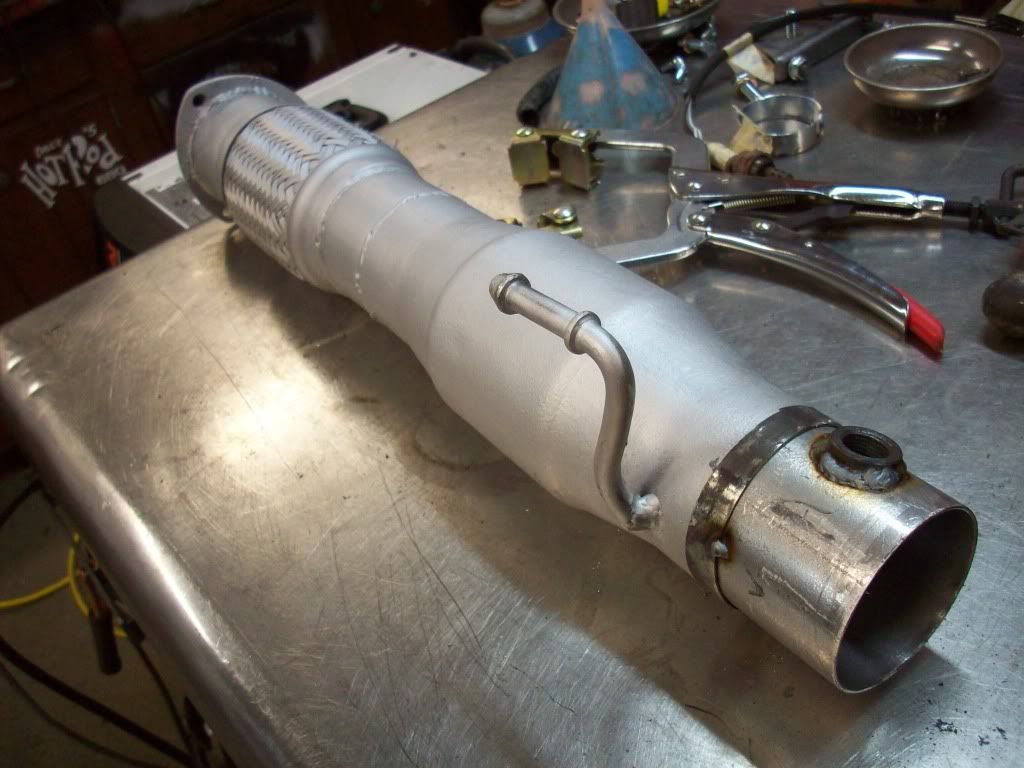 Earlier I thought I may be able to reuse the muffler from the truck, but it's 2.5 and I ran 3 inch pipe. I'll be muffler shopping soon. Since I had some leftover, I made a little turn down and just clamped it on the end of the cat for now.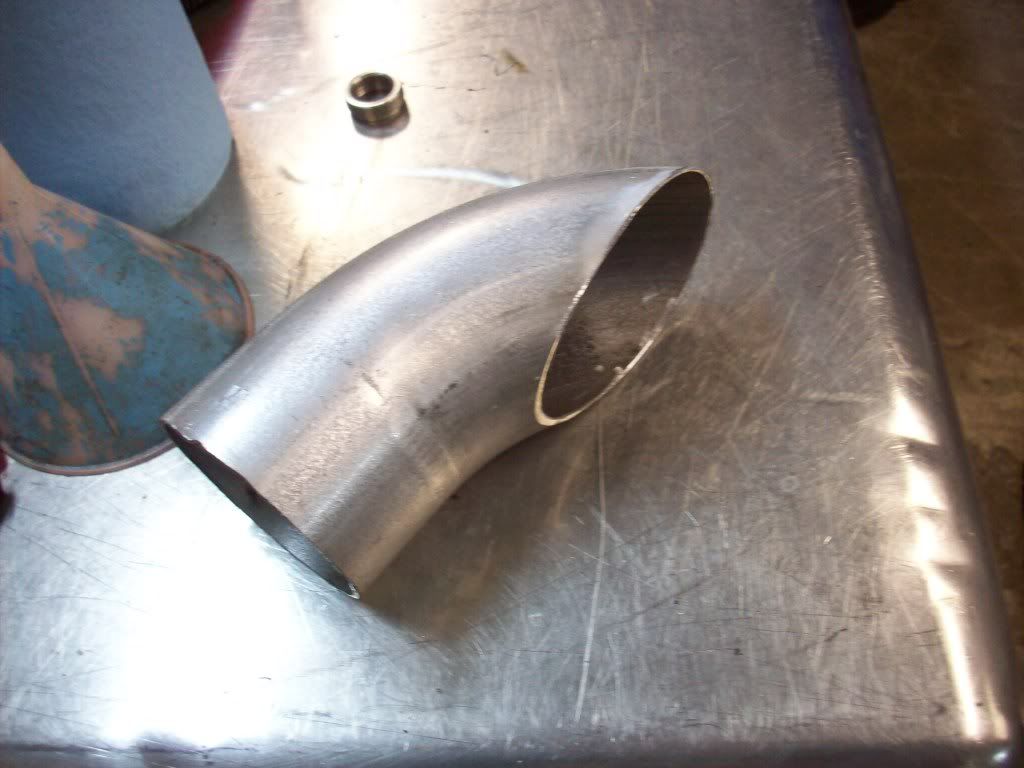 I broke one of the O2 sensors when I removed it. I bought the replacement tonight. The replacement required cutting the old wire harness off and splicing it into the new sensor. It had some ******* splices where you put a threaded cap on each end and screw them into a splice. Plus there were little weather tight thingys that needed to go on before the splices, and some big plug thingy. And the instructions sucked. There should have only been five words: "Splice wires the same colors."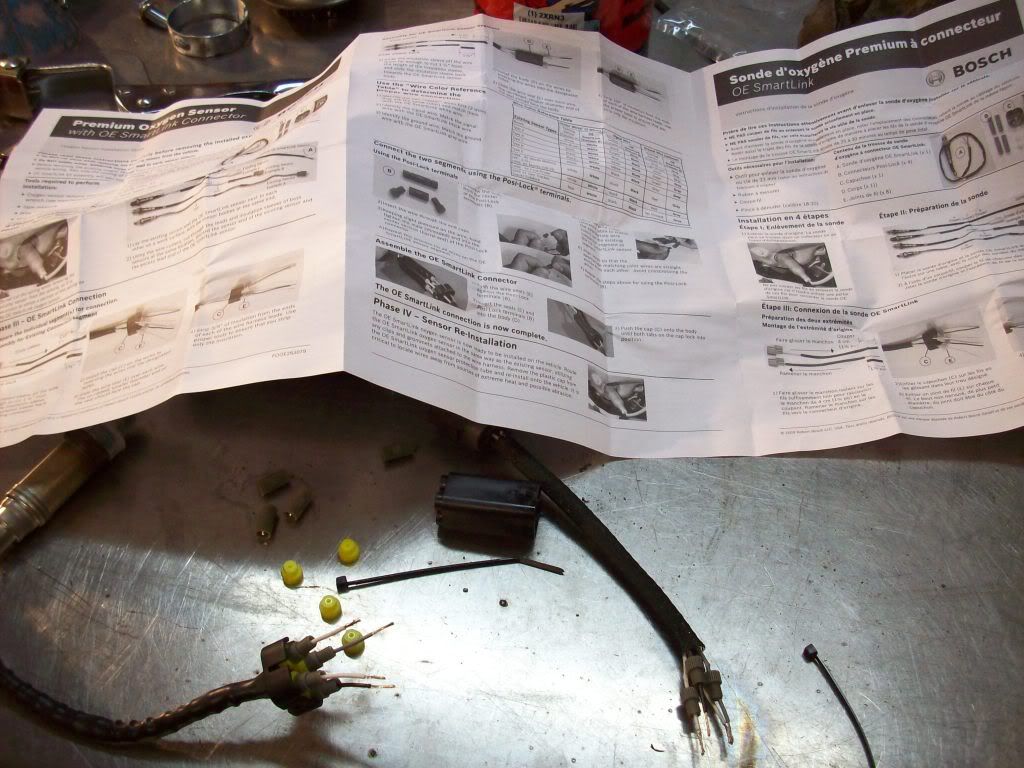 I sprayed some paint on the exhaust that needs to be heated to cure. I drove the Jeep down the road. Runs much better with the O2 sensors functioning. Verified that it went to closed loop via my scan gauge. So that's good.
I think I'm going to throw the fenders on it and just drive it after I get a muffler. (It's loud right now.) Running out of stuff to do.