Figured I'd put this here as well.
Let me preface this post by saying this is my first stab at a technical write-up.
Barricade is a relatively new brand exclusive to Extreme Terrain. They offer their front fenders in both a no-flare and 3" flare flavor. I opted for the no-flare because I wasn't getting rear flares and though the stock Sahara flares in the rear would look silly. So I decided to go flare-less on all 4 corners
On to the write-up
The first thing I was impressed with was how they arrived. The box was taped, strapped, and stapled to make sure it stayed shut.
First view, inspecting the packaging quality.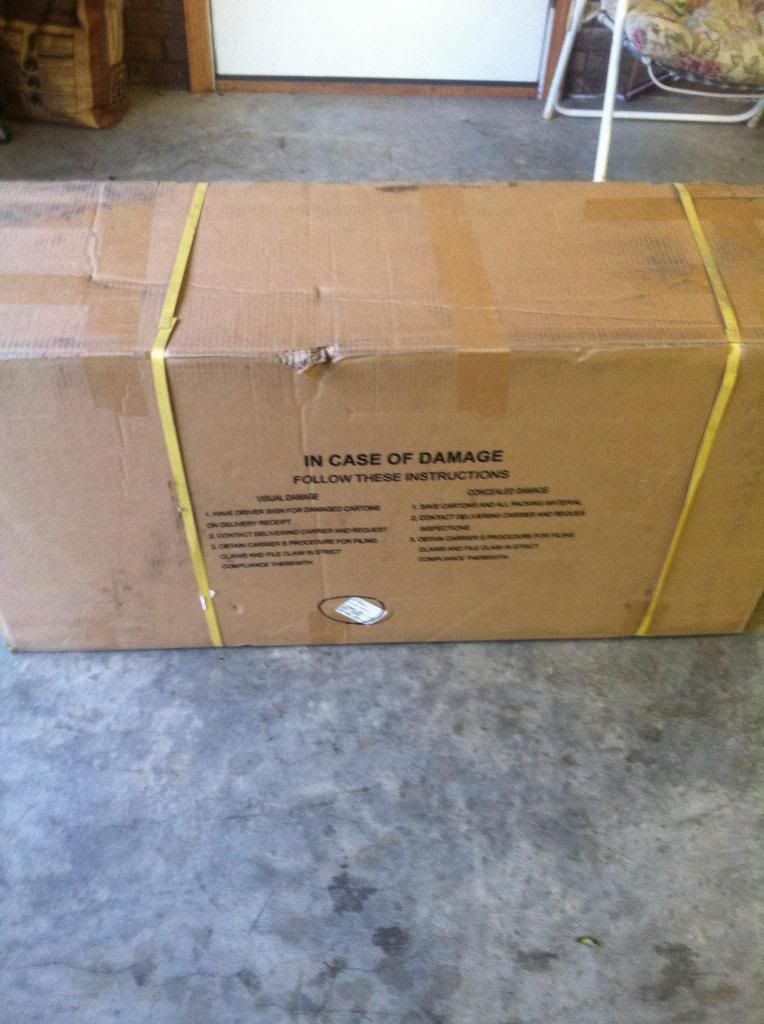 Open the box up and you find two fenders individually wrapped in bubble wrap; some places (edges and corners) even had bubble wrap folded over itself to prevent tearing. The hardware was also in separate packaging from the fenders so nothing was damaged.
Ooo Jeep parts
After a good examination, I found no scratches, dents, or blemishes (the white marks are dirt from something).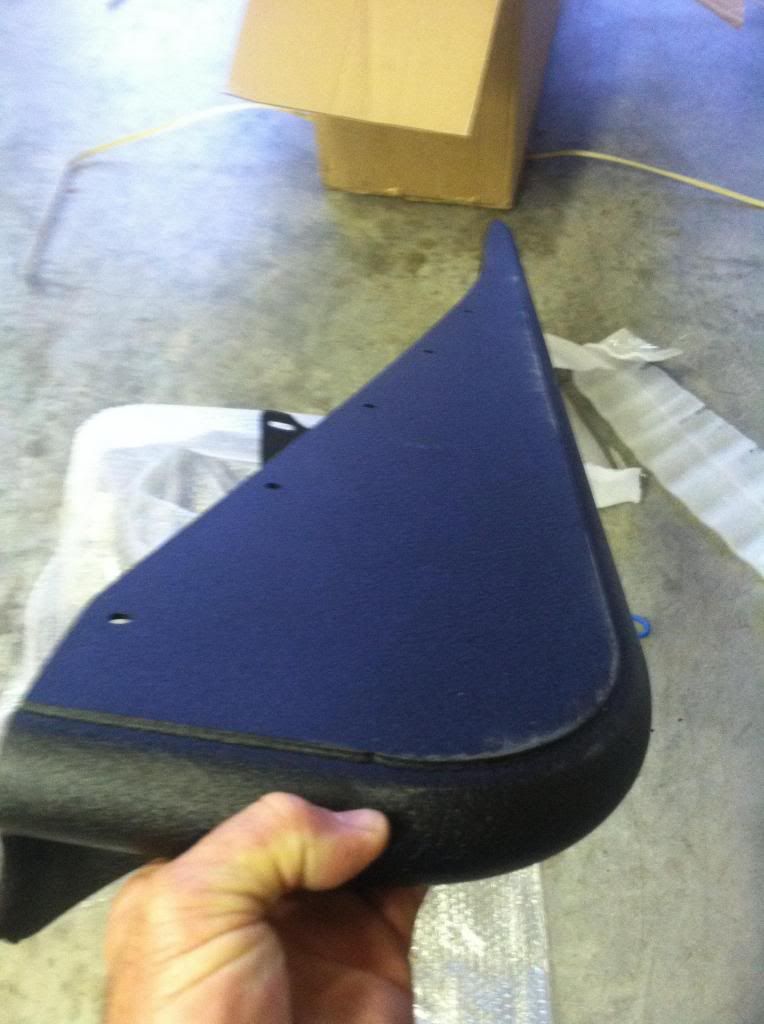 Cheeky grille. May put something behind here one day.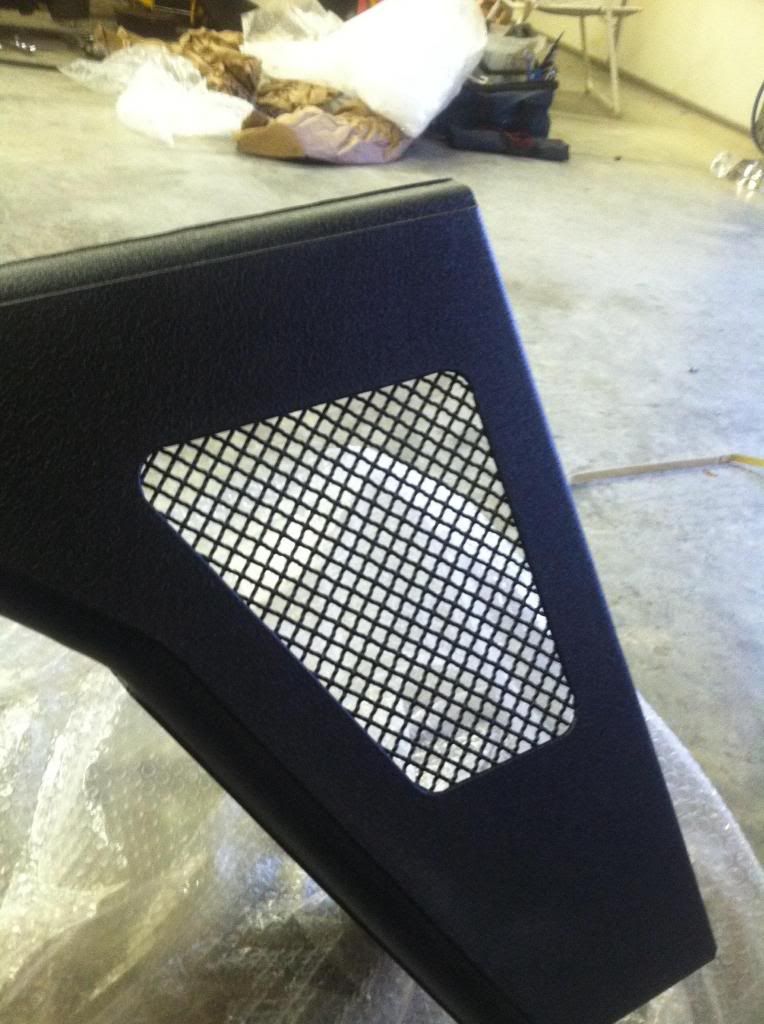 Packaging:
10/10
Quality:
9/10
Now time to tear **** apart
The first thing to do is to disconnect everything attached to the inner fenders and put them somewhere they can't get damaged. We started with the passenger side for no particular reason. Next, and in hind sight I'm not really sure why I did this, take the front flares off. Quite a few annoying bolts, but not a difficult job by any means.
Goodbye tree-catchers.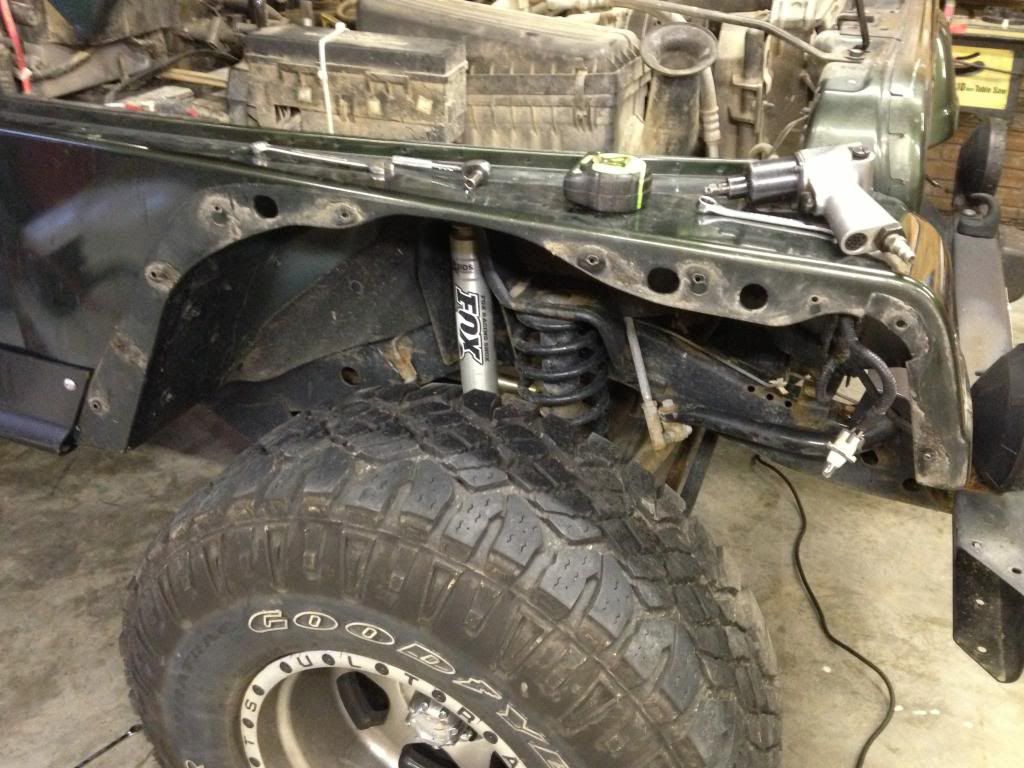 Next, remove the entire inner and outer ensemble and get prepared to cut. There are three bolts that hold the fender to the grill, and 4 that hold it to some framing below the battery tray.
I'm glad I don't do engine swaps for a living, this looks complicated.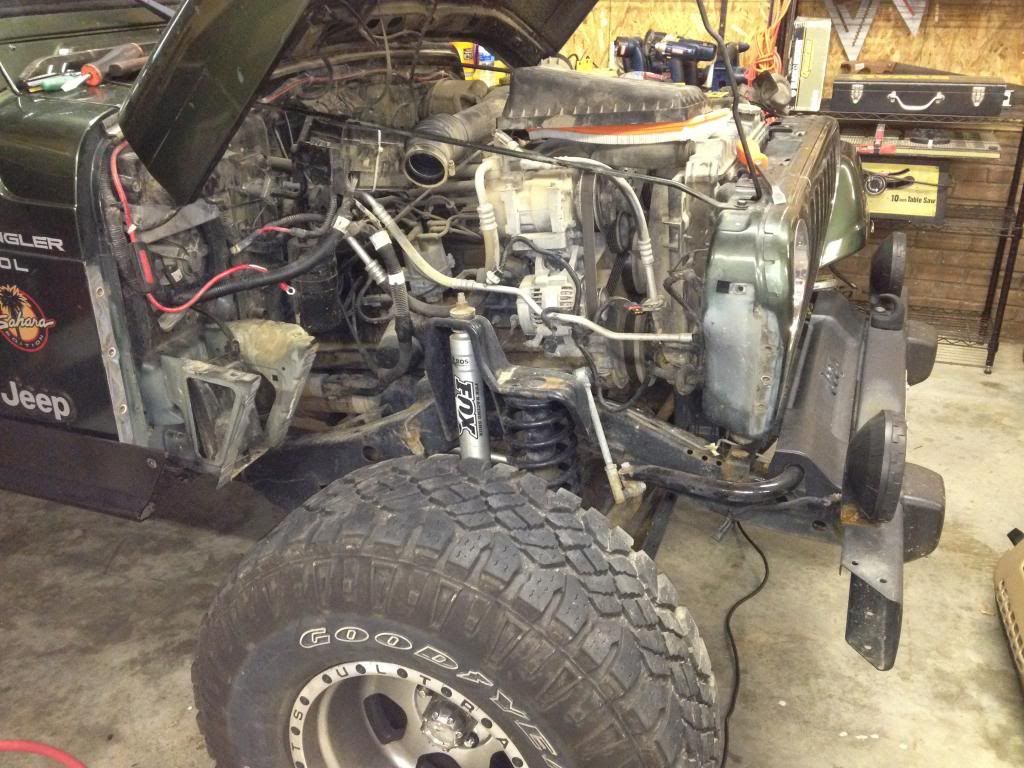 The first piece of tub that has ever been cut on this Jeep.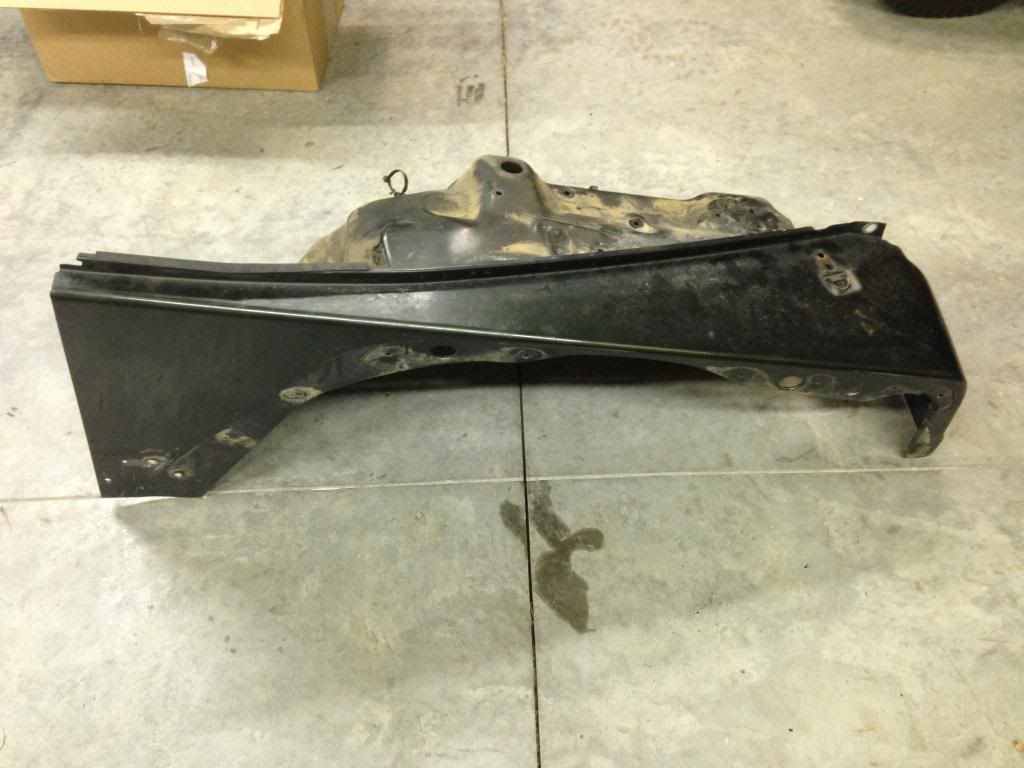 OK, on to the fun stuff.
First things first, we have to make a template for where to cut the new fender.
1: Get a piece of cardboard or foam.
2: Trace the top the new fender.
3: Cut the cardboard/foam to your marks.
4: Transfer the template onto the old fender and mark.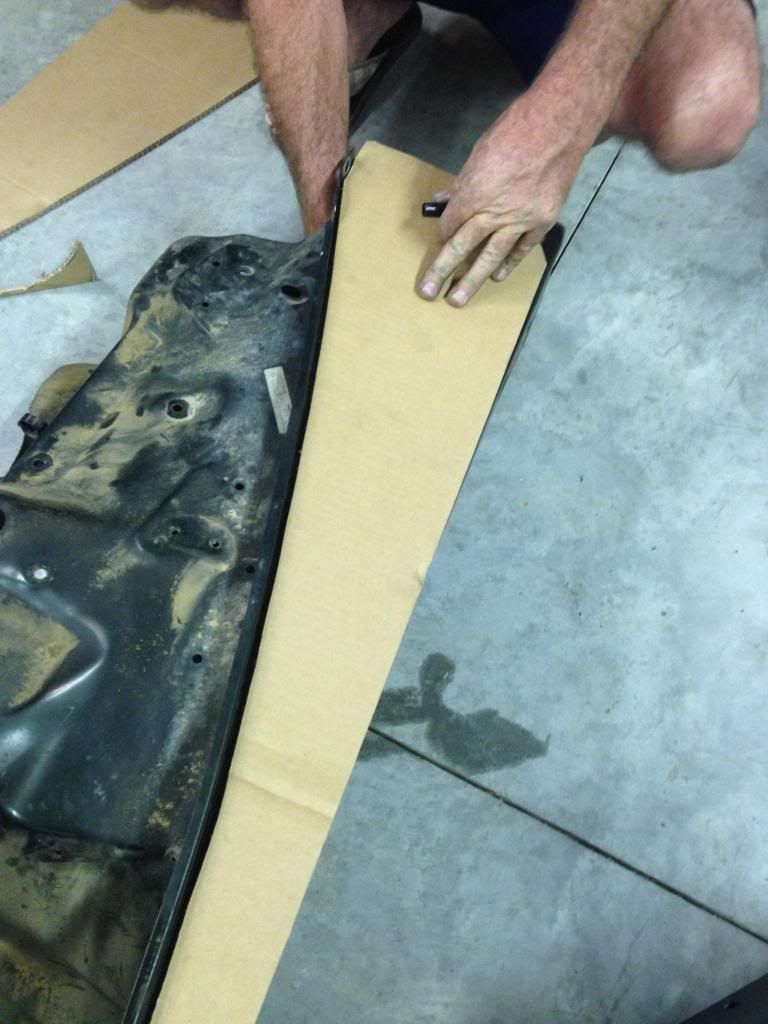 5: Come in ~2" and draw the fender again. This is done to compensate for the tube.
A look at how the mark should be.
Do a first cut. Test to see how well the new fender sits on the old one. If it isn't quite going flush, cut some more. The part of the inner fender we are cutting is NOT structural; you only need about an inch of it to bolt to the new fenders.
Doesn't look dangerous at all.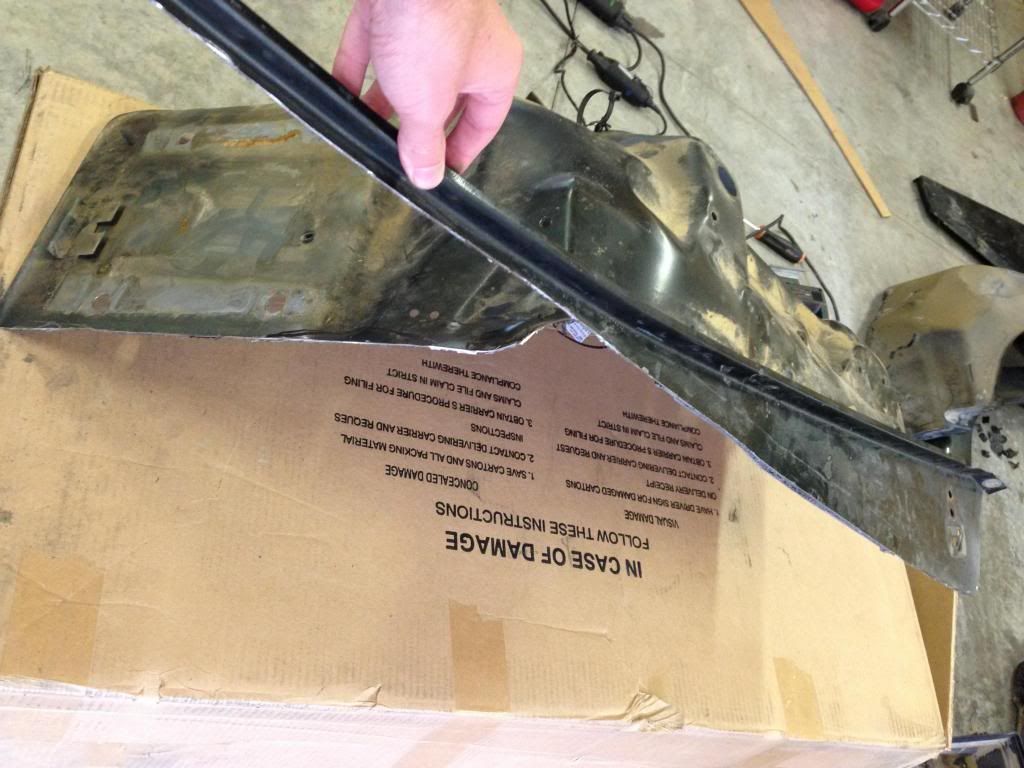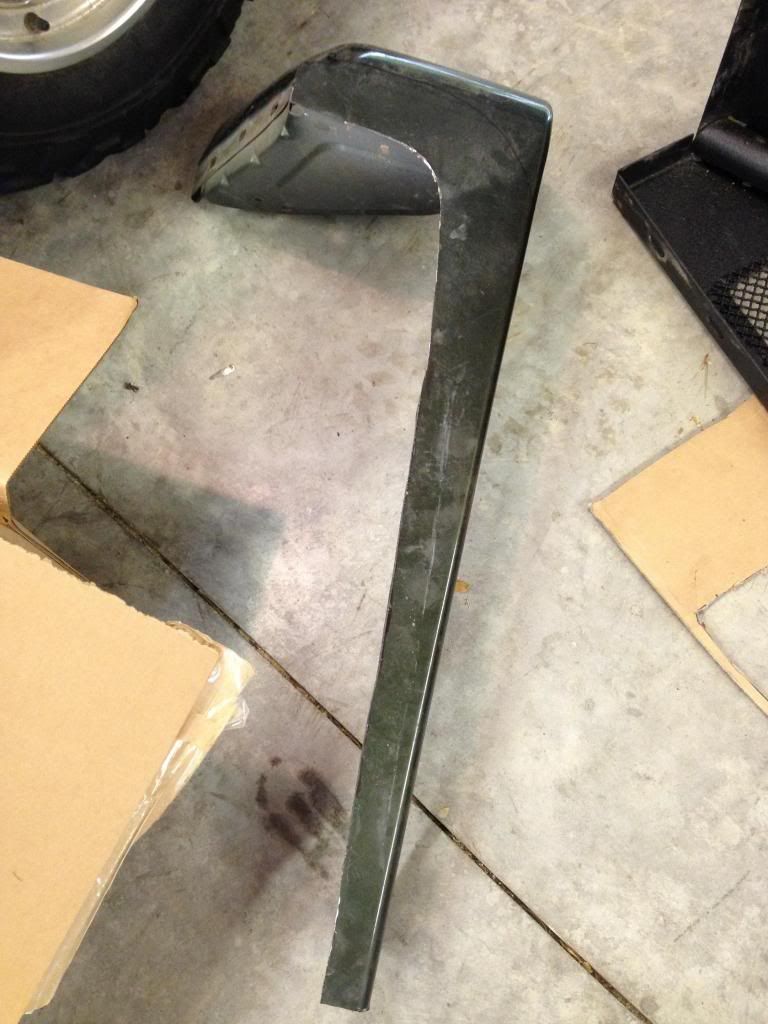 This may be used in the future.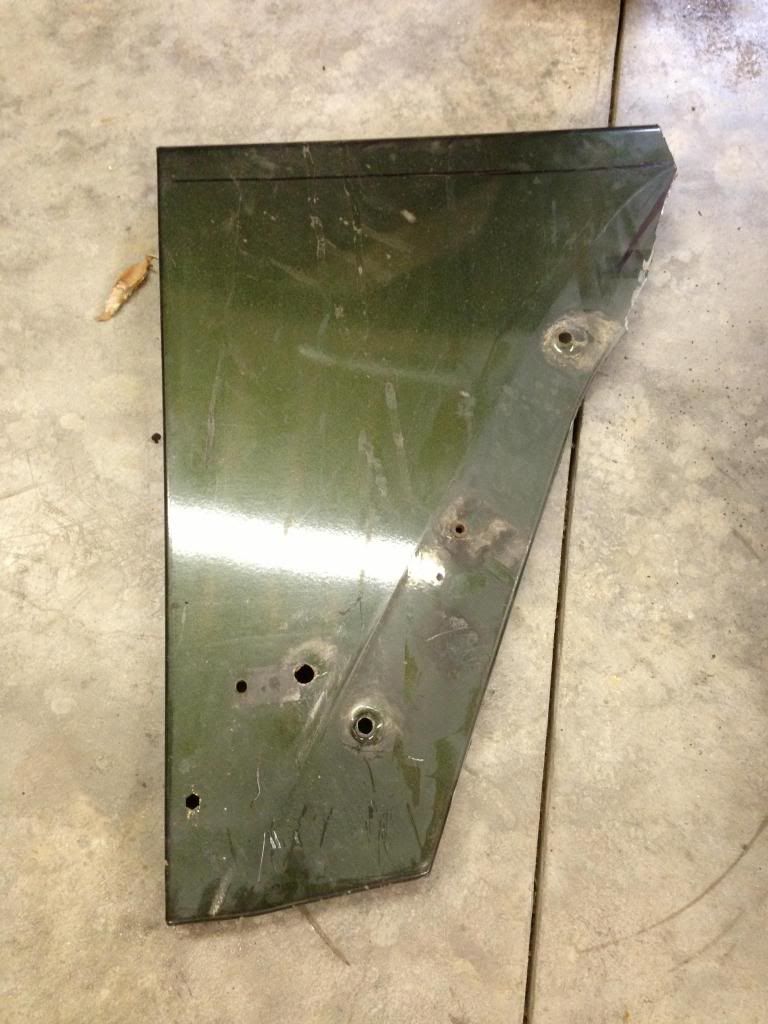 Now we are ready to test fit. Luckily, the inner fender pretty much holds itself in place once you wedge it in there, so all we needed to do was hold the new fender in place and throw a couple of bolts in.
Yay, they fit!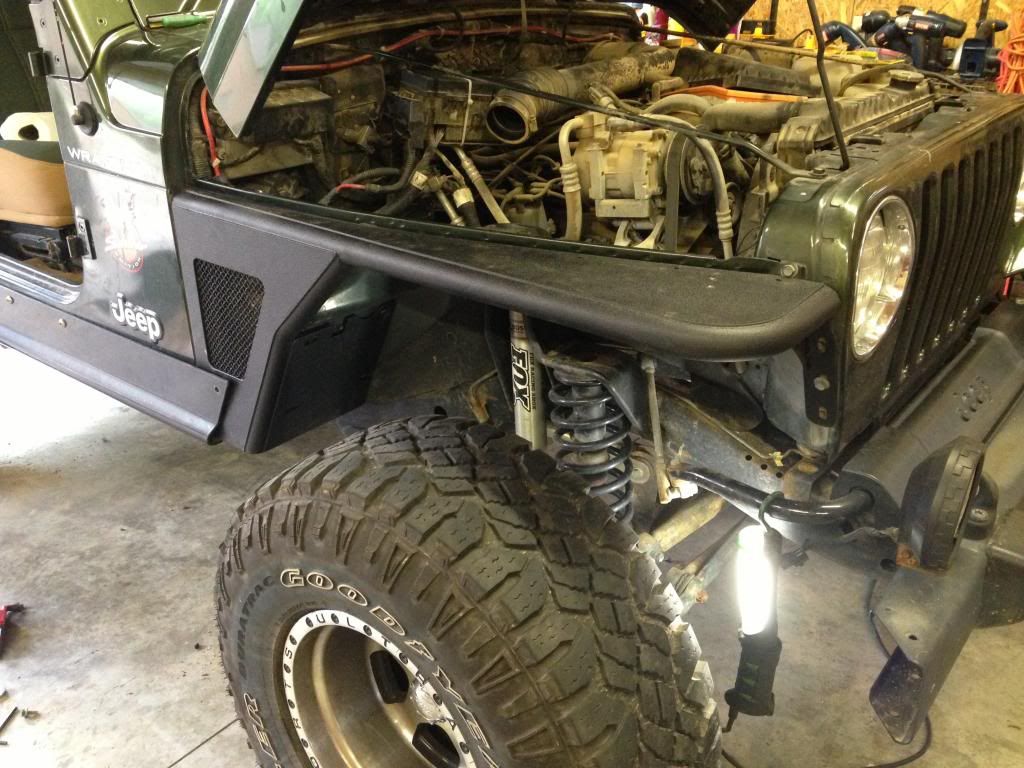 Notice the nice even gap along the tub, and along the hood.
If you have sliders that end before the flares, a bolt may be in the way. That was the case with us, so a hole was promptly drilled in the new fender.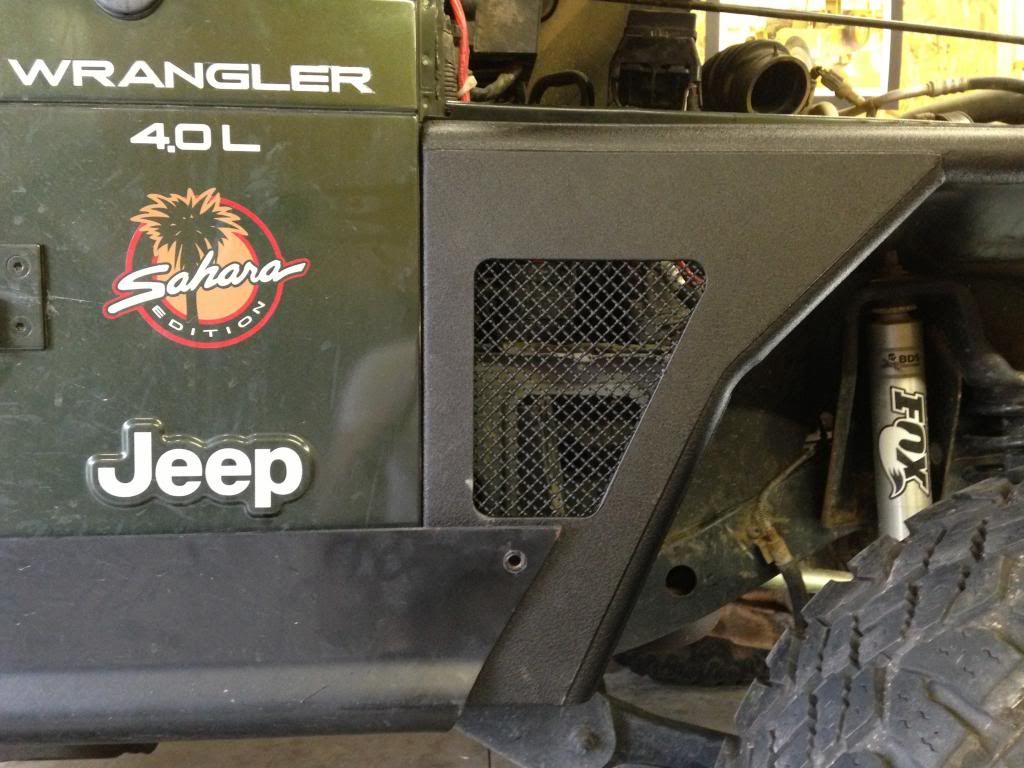 Test fit went great, so we bolted it up and did the other side. There is nothing special about the drivers side, so just refer to the previous again.
As you may have seen earlier, we left enough space so that the hood latch holes remained on the old fender. This was so we could simply drill up through the new fender and reattach the latches. Easy peasy.
All tight, right, and ready to rock.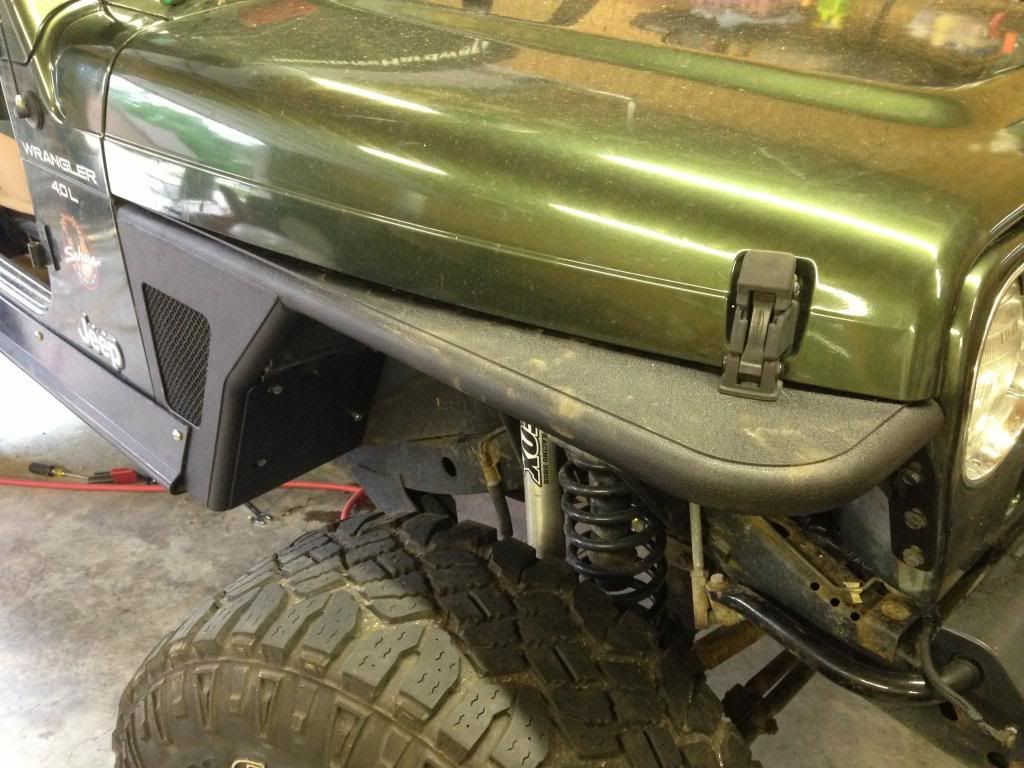 Fitment:
10/10
The first pics of the new fenders and rear flares removed.
I like it.
And some outdoor, clean Jeep pics.
I have no idea how to take cool pictures.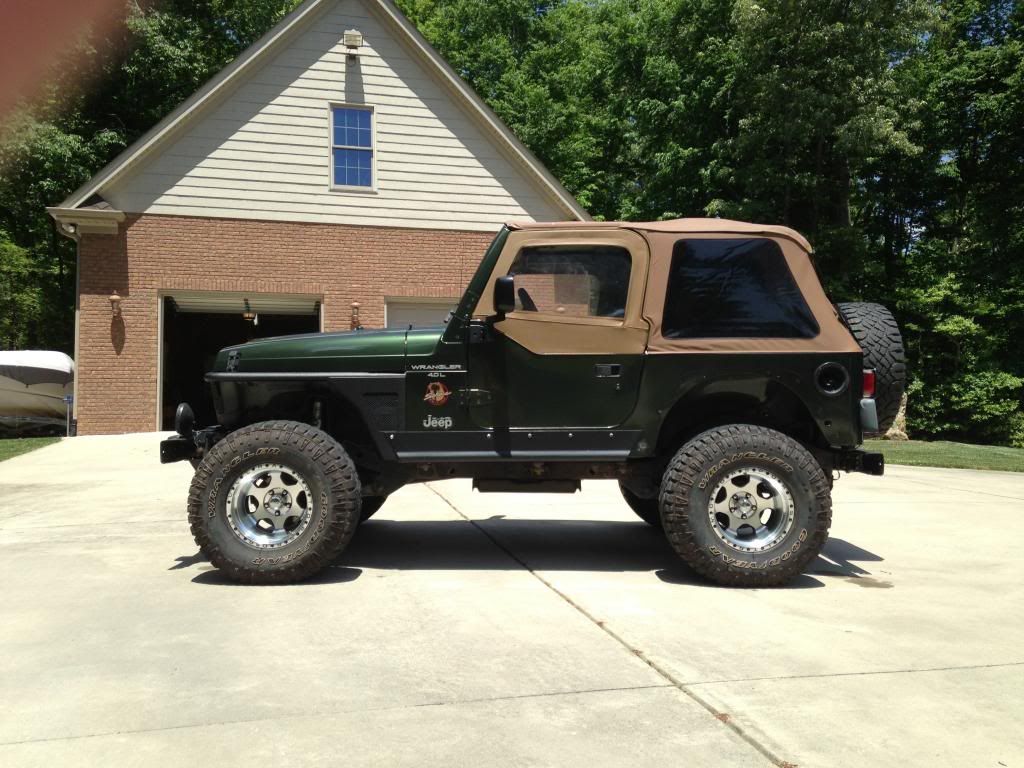 Some important bits.
Clearance. Do these tube fenders really increase clearance?
Yes.
My bumpstop extensions are set to stop before the tire hits the fender flares, since that is the first point of contact.
Tire-fender clearance at ride height.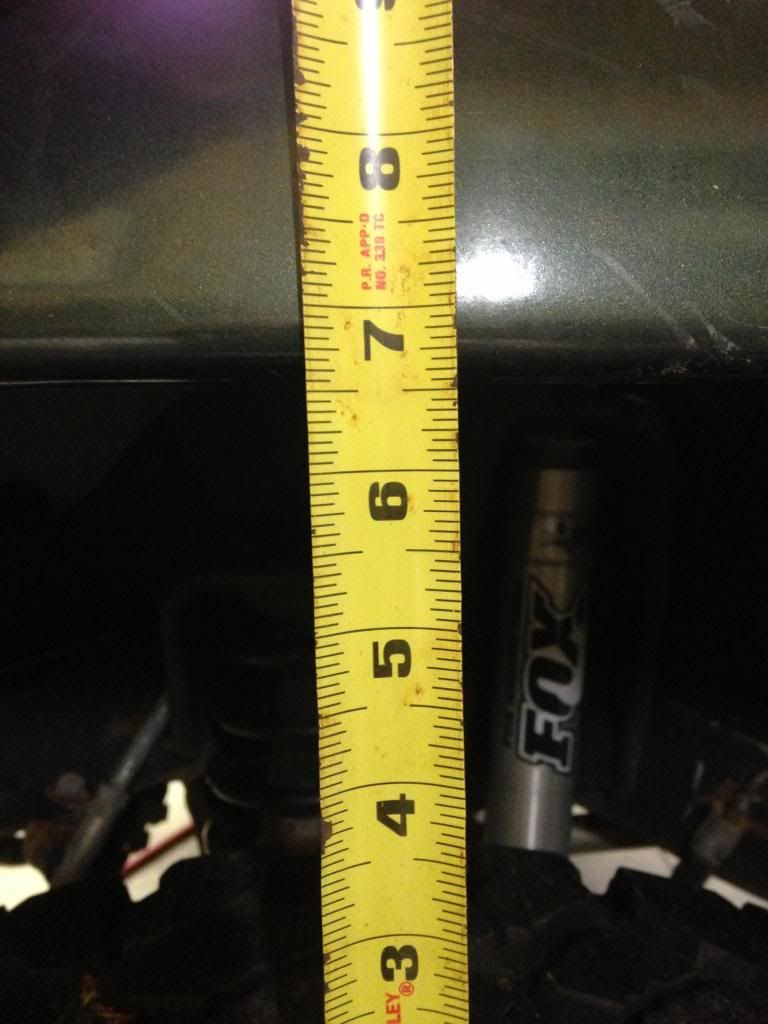 With the new fenders.
That's a gain of almost 2" if my college math is correct. I have not had a chance to do a full bump test, but once I do, I will update this thread.
Price. At $249.99, they are considerably cheaper than smittybilts, and only slightly more expensive that e-autogrilles. So they are good value for the money.
Overall, I am very happy with these fenders and will definitely be buying other Barricade products. Feel free to ask me any questions and be sure to PM XTRyan for a quote on these!