Oh yeah, I ordered a new sub today! I am pretty excited. I enjoy stereos and electronics in general, so this is always fun for me.
I ordered a JL Audio 10w0v2-4.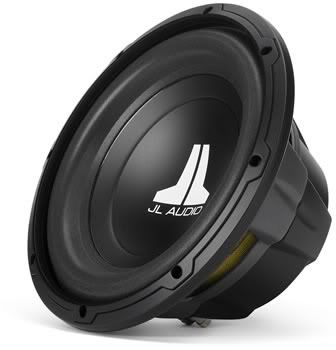 I ran a 10w0 for a several years, but somehow during the move into the new house, something put a fat hole in the woofer. I have been using an old P.O.S. Sony Explode sub to hold me over, and it has been doing a terrible job at that.
I run a 2-channel amp bridged to 300w, so the 10w0v2 is a great match. The 10w0v2 is actually last year's model (the v3 is out now), but this one has the same specs and is basically the same thing. I believe they did make some changes with the v3, but this one was considerably cheaper ($70 shipped) and I am good with that.
I picked up a sheet of 3/4" MDF to build the enclosure. I am building the enclosure into a 'trunk' to fit behind the back seat. I have some special plans for it, but we'll see how far I take it.
At some point, I might build the in-seat rear seat enclosure to completely open up that back space, but I do like the idea of having locked storage back there....limited as it will be with the enclosure taking up a good amount of that space.