I have not had much time at all to work on the Jeep. I am ready to have it all fixed and back on the road...just need a couple spare moments.
I did however take the caliper and rotor off last night. I am glad I did because it exposed a couple parts that I needed to order from the dealership.
I knocked the three studs that are left, loose. I tried to remove them, but there is not enough room. From what I understand after a quick search last night, to get those out and the new studs in, I have to unbolt the shaft from the axle tube to gain enough clearance.
The tails of the three bolts that hold all of that together were obviously damaged when the wheel went flying. I figure it was the loose wheel studs that hit against them and messed them up.
I think I can cut the tips of two of them off so I can remove them, but the third was cut and ground smooth. I have a feeling that one is going to be a severe PITA to get out.
I called the dealership this morning and they have the 3 bolts on hand, so I won't have to wait for those to come in. I am leaving work early today, so I hope to get a good head start on working on it.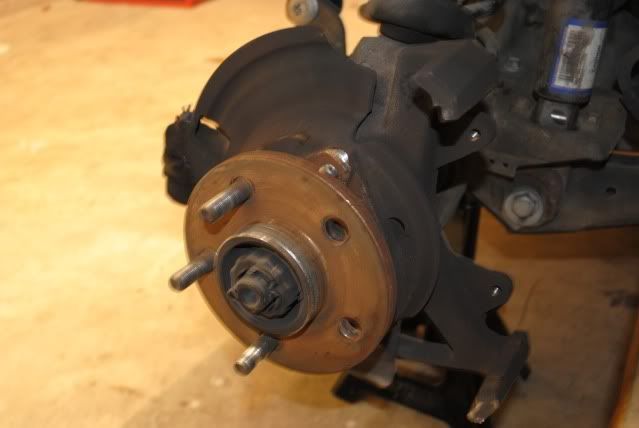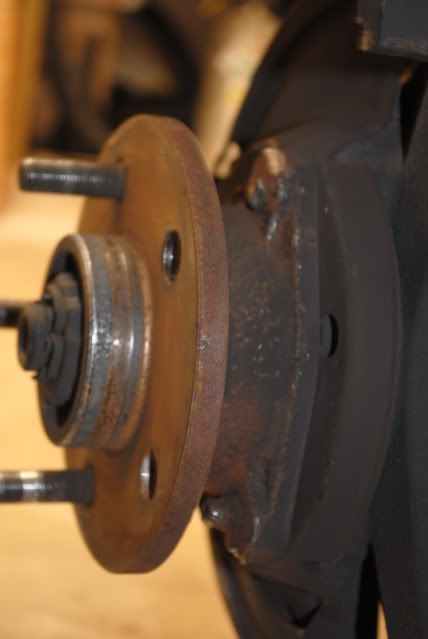 Check out all the holes in the rotor.....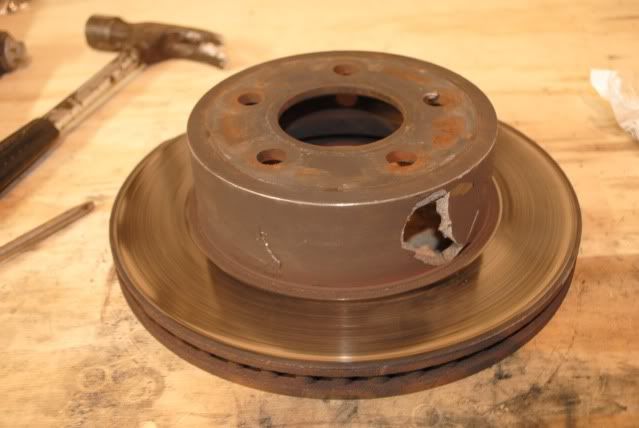 (Think I can get just get that machined out?) HAHA