Haha...Paul, you are correct! You beat me to it this morning.
The Corbeau seat brackets arrived yesterday...on my neighbor's front porch (third time UPS has done that; at least I know where to look now!!).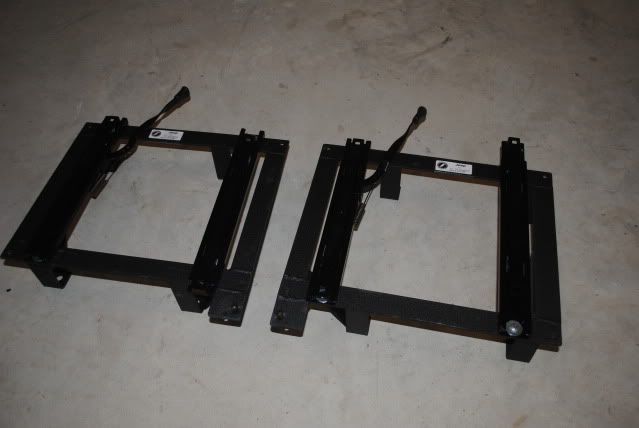 The seats bolted up like a dream. The brackets are simple, but very effective and very precise. The seats JUST clear the rollbar and the door. Corbeau definitely did what they could to ensure the seats stay as far apart as possible while still maintaining function and clearance.
The drive in to work this morning was great! I do sit up a little higher, but it is within a manageable height for my wife and I. It is much lower than if I used the adapaters, so I am completely satisfied there. I do give some of that credit to the seats having brand new foam compared to my 11 year old seats.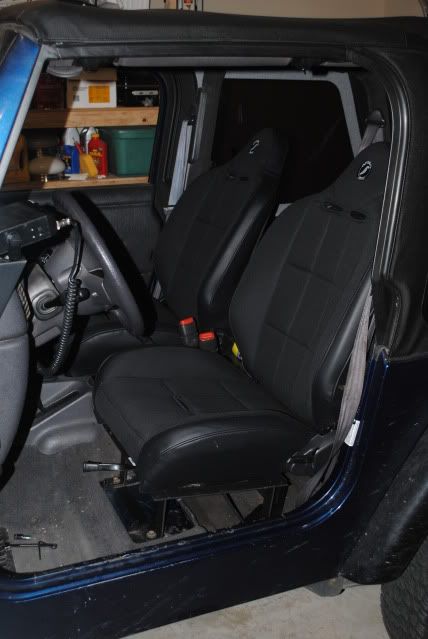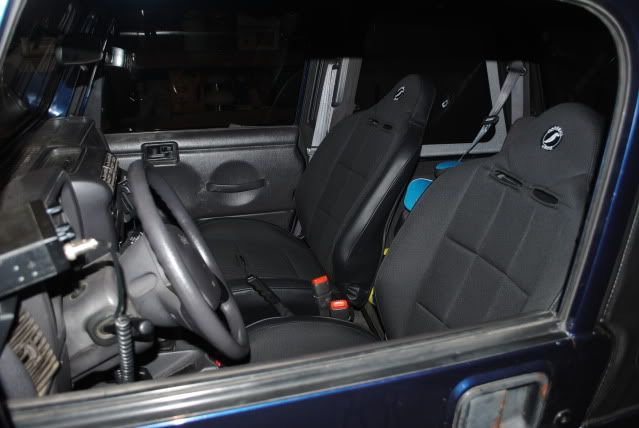 The Tuffy "Conceal Carry Drawer" still fits under the driver's seat. That was one concern I had with going this route, but it worked out just fine.
You can see the brackets for it in the second pic just above. I didn't have time and light to get the drawer back in there last night, so I'll take care of that today.
Using the Corbeau brackets, I do loose the fold and tumble feature on the passenger side. It does make it a little more difficult getting my son in the backseat (not hard, just more difficult than basically having the seat all the way in the dash to do it), but it is completely workable. When it warms up, the top/windows are off full-time, so he doesn't even get in through the front door 80% of the time.
The only thing I think I will change/modify is the slider lever. It sticks out quite a bit. They are new, so I have been conscious of it, but I think they could become a pain to always avoid.
I might try heating up the lever and bending them so they don't stick out too far.