The first real trick was to get my wife out of it, before winter.
I did not want it to see michigan salt! She was not happy about this part!!!
So I bought me a beater to drive to work.
she got to drive my tow pig. V10 lariat superduty.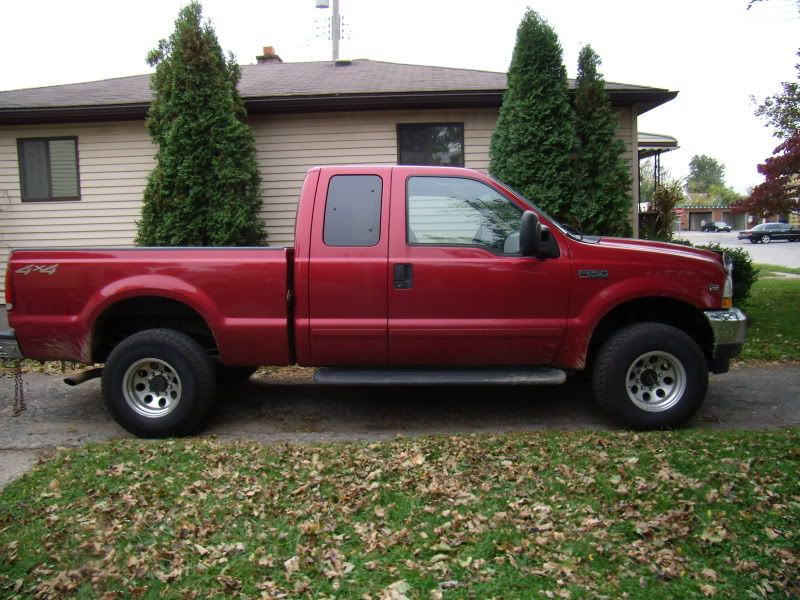 This is the reason my rubicon stays nice!
its an old beater, but it performs really well.
It was built by a friend of mine, he was not using it.
traded a 97 tj on 1/2 ford axles for it.
The tj was really clean, but the axles, suspension, and steering were a total mess!
3 link front. Triangulated 4 link rear.
Hp 60 front, lp sf shaved 60 rear.
5.38 gears, detroit front, spool rear.
race runner coil overs all around.
8274 with amsteel on front.
42" iroks. All cromo 35 spline shafts.
4.0L-aw4-flipped 4 to 1 d300.
was a t18 creeper 4 spd when I got it.
the engine is a 2001 cherokee c.o.p engine. Brand new, not reman.