With over 202,000 miles--Traxx needed some new springs. After reading just about every post here on JF regarding YJ suspension lifts we opted to go with the 2" BDS lift kit. I decided to go the kit route since there is almost too much info to decifer and thought it would eliminate some time in deciding (even though I may wind up putting more time in after changing things out I don't like...
)
I'm not going to post a thread about doing the lift per se, since there are already some very good threads about installing the 2" BDS kit. But I thought it would be good to post some pictures regarding things that I was unable to see, weren't clear to me, or weren't mentioned in other threads. (I plan to do a review on it though, just to add something more recent and offer my opinion, but may be a little while before I do)
I ordered the kit through the BDS distributor, BDM Customs in Tempe AZ (they honored the BDS discount that was currently being offered). Had it in about a week. The kit is every bit as good as folks say it is and I was expecting. Also, got a set of 5" boom shackles off of Ebay.
I started spraying down all the bolts with PB Blaster and Seafoam Deep Creep a day or so before I even ordered the kit--this REALLY helped with the installation (or should I say disassembly?)
The original springs were flat and the front shackles looked like they'd been pounded pretty good (both of them were pretty crooked)...
(just noticed from this picture that there's a nail in my tire!)
For the most part the installation was fairly easy--but as with most projects took longer than I'd planned. And, just as others have said the BDS instructions really could be better.
The number one problem we had was with the frame-to-spring mounting bolts. We had to cut through three of the four bolts, which was a pain in the rear since I had to cut on both sides of the spring to get them free. I wasn't sure about the way the brake line extensions were supposed to be installed, and couldn't find any pictures by searching JF. So, I installed the front ones like this...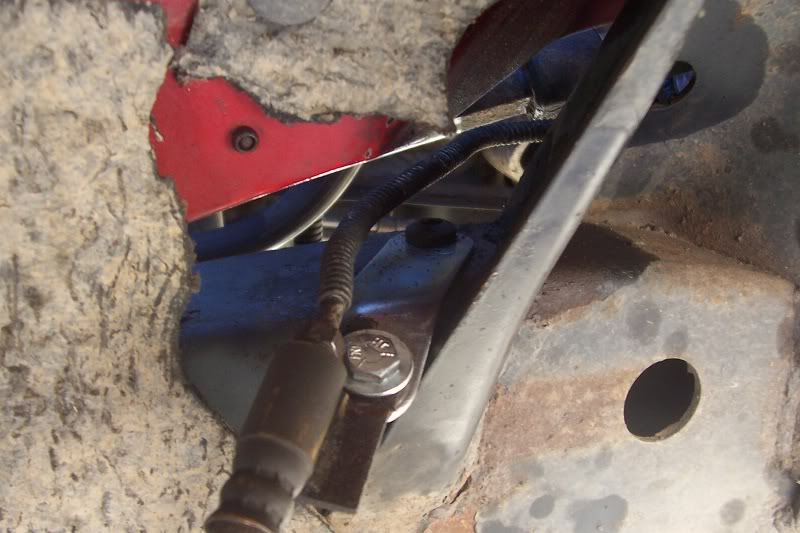 and the rear one this way...
If anyone did something different I'd sure be interested in hearing about it (and seeing pictures!)
Once we got around to the rear we ran into a couple of issues. One was that the rear shackle bolts are tough to remove (I knew they would be from reading other posts, but was still an issue). You have to remove one side of the bushing and then push out the other side with the bolt in it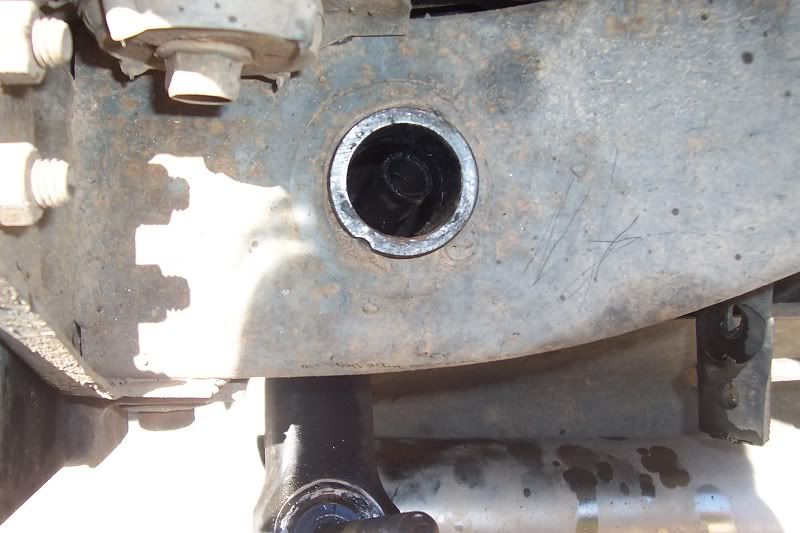 then remove it next to the gas tank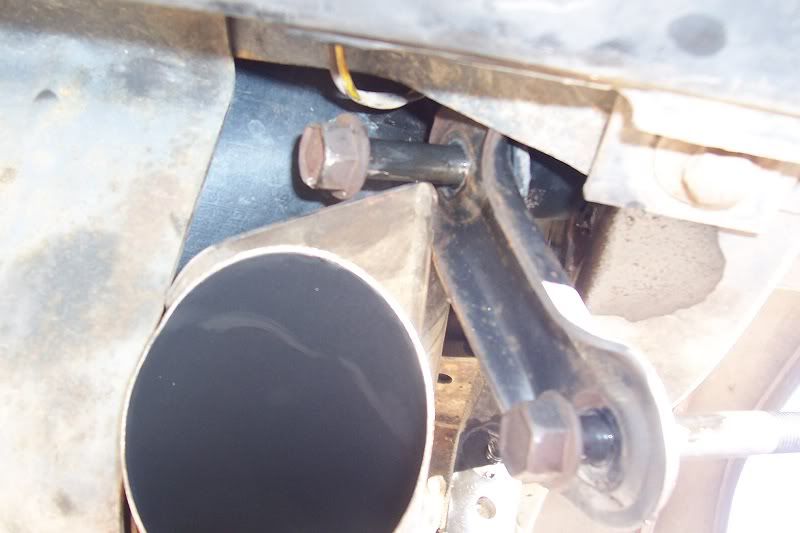 another issue (not huge, but slowed us down a bit)...was that the rear spring pins were too long and the springs wouldn't seat into the perches. I wound up calling BDS to confirm that it was okay if we ground down the pins and they said that "yes, sometimes the pins are too long" and it's okay to grind them (it won't cause problems with the warranty).
We got a total of 3¾" of lift overall, but I suspect it will settle in a bit over time.
Before:
After: