Gentleman, the time is now.
I've lurked and learned on here for a number of years and it's time to make some considerable changes to the J. The idea, is to build a tank. And by a tank, I mean an overbuilt and armored behemoth that will laugh at whatever I throw at it. So I've come here to log the progress, as well as provide and obtain some answers while I'm at it. So jock up and strap in. Let's do this.
I've got a '91 60 and a '96 10.25 w/ discs in various stages of dis-assembly in my garage, pics of that later. I know, I should have looked for a 79. I did and was unsuccessful. Plus I'm thinking with the offset Diff I may actually benefit. More on that later as well.
I was hoping to have the axles stripped, rebuilt and installed before the end of the month but I'm afraid that may not happen. Most likely because I don't know how to weld, Sucks to suck, I know. Plus it seems as there's no fab shops nearby in the western panhandle. But I may have a lead or two so we shall see.
This build will be conducted in roughly 3 stages.
STAGE 1: Mobility
-Outboard front (and possibly rear) springs and shocks
-SOA- Either RE 1.5 Springs or Waggy's for a stretch.
-HIGH STEER
-Repair/ Refurb axles and install
-M.O.R.E. Track Bar
-Establish Drivelines
-TIRES: 37x13.5x17 Toyo MT
-WHEELS: 17x9 Steelies w/ 2.5" BS (questions to follow)
-LOCKER: OX F/R
STAGE 2: Up-Armor and Recovery
-FRONT: Arched Tube Cloaks
-REAR: PS corners & GenRight Extreme Flares
-SLIDERS: TBD
-BUMPER: TBD
-WINCH: 9500lb w/ syn line
-OBA: A/C Compressor, ~2.5G tank and req'd fittings
-ACC: Taurus Fan, CB/PA, Gauges/Dash, 6x9 Driving Lights
STAGE 3: Power
-ENGINE: P-Pump 4BT
--MODS: I/C, Injectors, Fuel Pin, Snorkel w/ Windstar intake
-TRANS: NV4500
BACK STORY:
Bought my Jeep in, I wanna say september of 08. Found it on CL from a fairly well off couple in TX who intended to use it as a "beach toy" but found it didn't have the space they wanted after loading it up with their stuff, so it sat in the garage. Bone stock except for some worn 31's and a front bumper put on by a PO.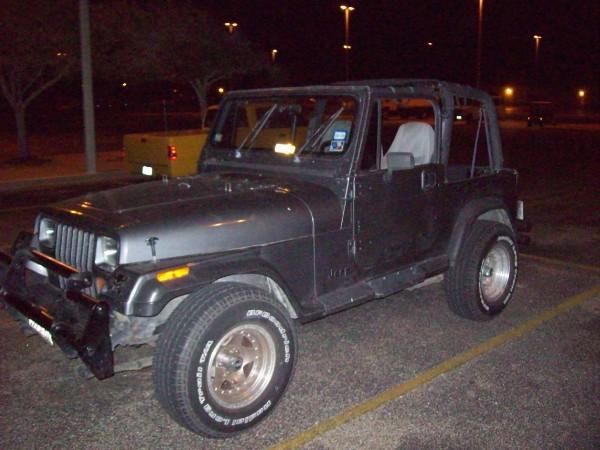 That's how it sat at my dad's for a time while I went over to the sandbox. Got back and threw some money at it. Please excuse the super HUA haircut. I didn't know better at the time. RE 4.5, AA SYE, PC MX-6 shocks and some 31x10.5 Pro Comp Xtreme Terrains. (I figured they were a good all around performer since it would mostly be seeing street use at the time... I was Wrong)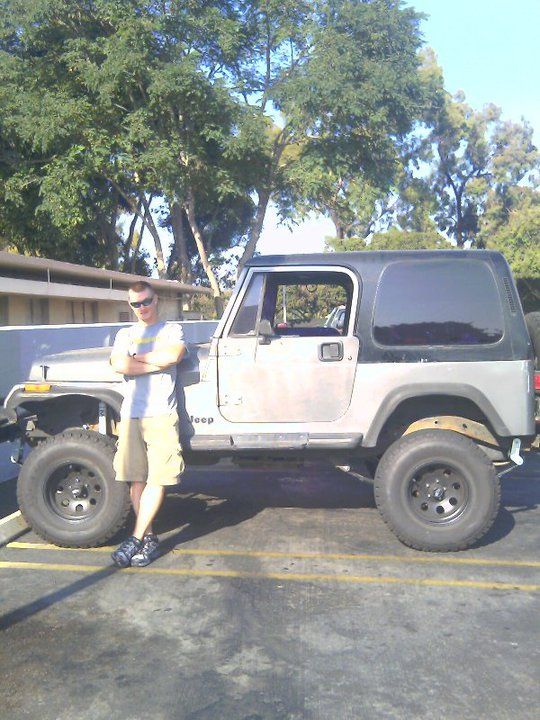 That's how it stayed for quite a while. Then life happened. Got married, got out end of 2010, then.. got divorced lol.
After installing and then removing the wife-mod, I was able to throw a little more money at it. Blew up the stock 35 and swapped in one out of '88 for expediency's sake. Which I have to say is Suprisingly Heavy as F###!! The stock one I was able to carry across my driveway no problem. The older one was a bear even with my dad and I on each end.
Second day of 2013 I told civilian life to kick rocks. It sat in a storage unit all buttoned up for about two years while I was otherwise occupied.
Now that you're all caught up, I don't think I've missed anything SUPER important, so let's get on with it. I found the Sterling first. Loaded into my Expo and shlupped it home. Took me and 2 other dudes to drag it out.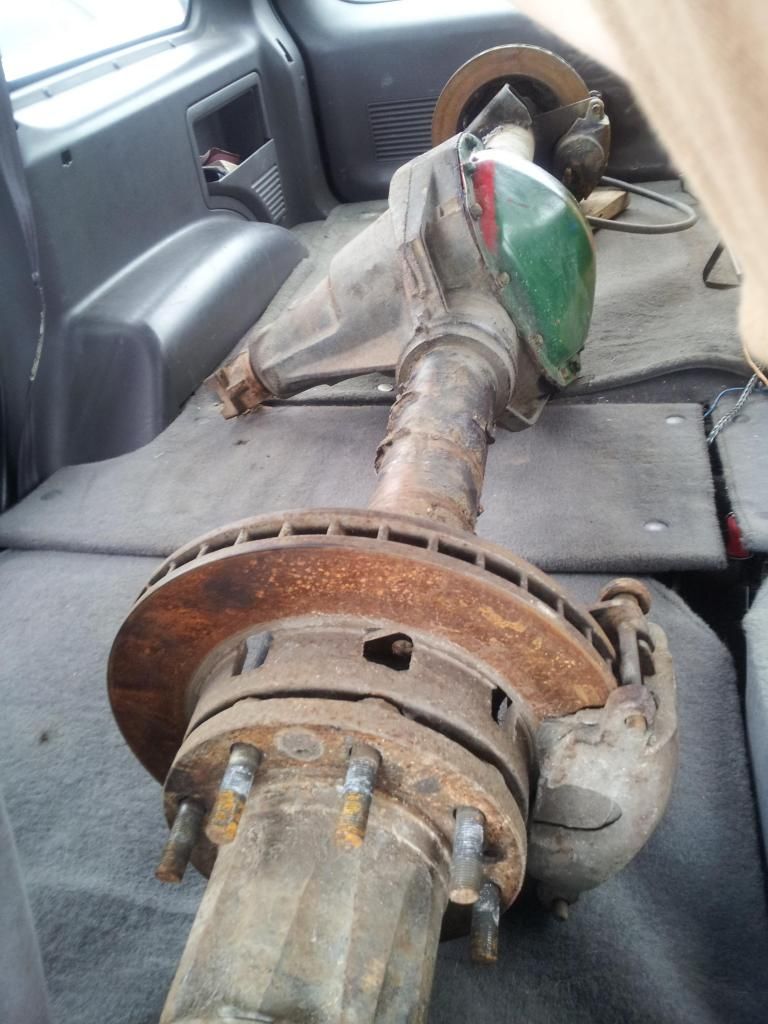 The Pig
It had been sitting for a bit, definitely needs some cleaning...
On the up side, the grease infused dirt serves as a pretty decent protectant.. sort of.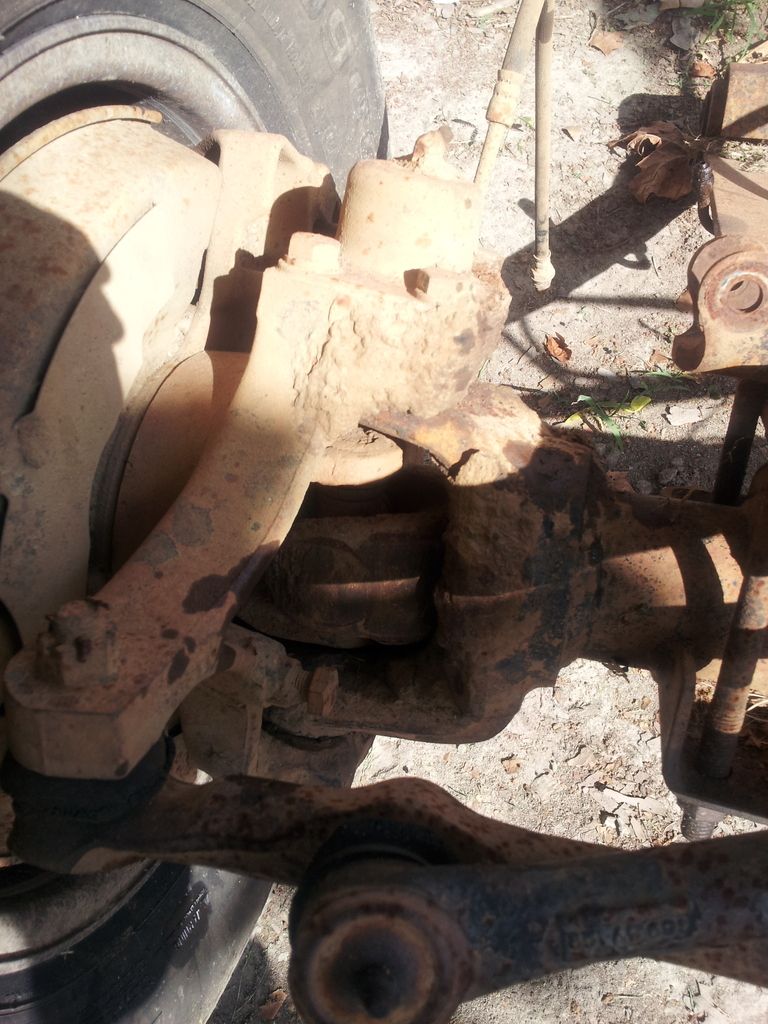 Comparison of the new beef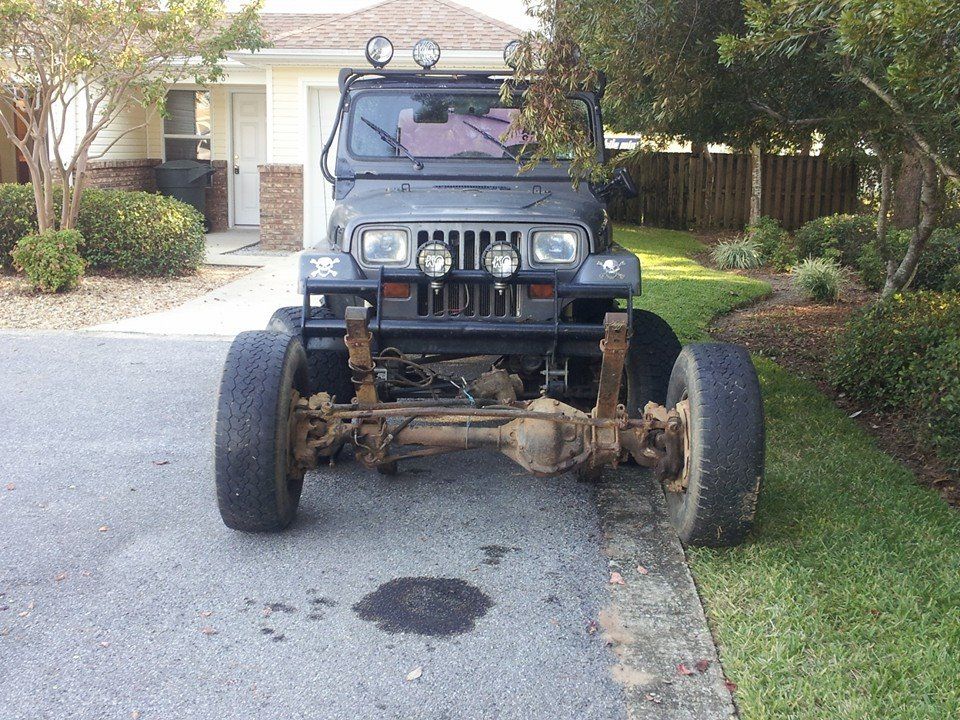 Cloaks on standby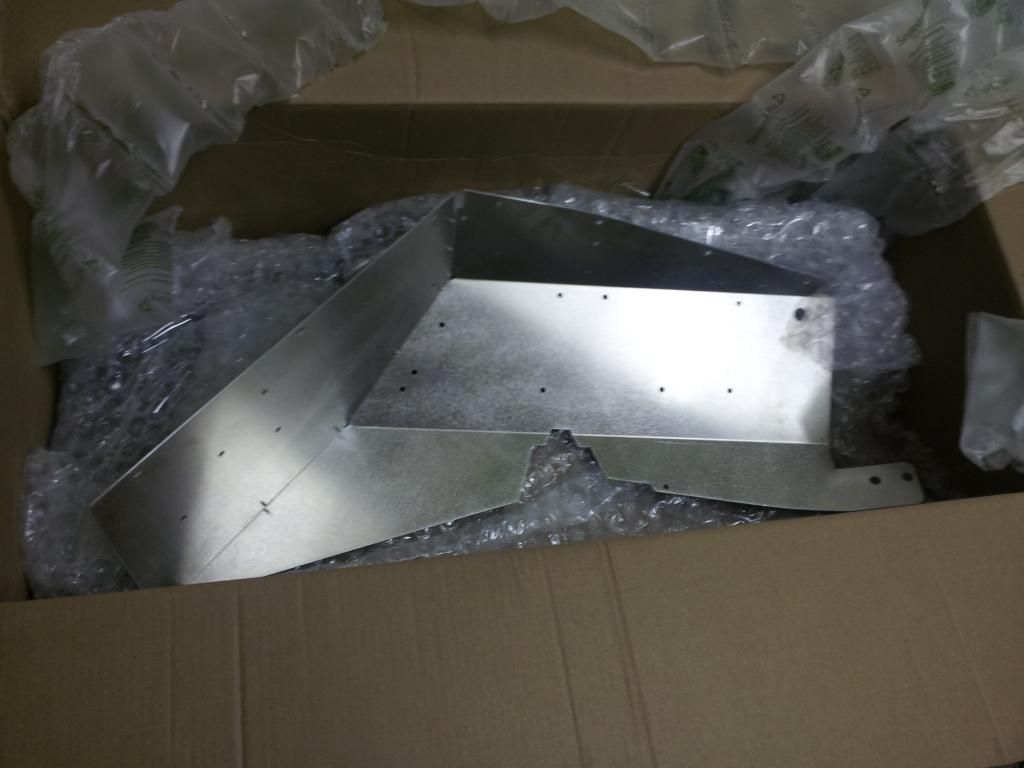 Took me a while to figure how all this **** came apart. But eventually I started making some progress. Got the pig and the Sterling broken down for the most part. Suffice it to say the 10.25's got some issues that need to be addressed.
Took this right before I pulled the shafts.. BEEFY
QUESTION:
How the F#$% Do you get the Knuckles off.....
I read on ParkerM's build about taking the lower Kingpins out. But how?
Now, onto my problem child. Evidently, this axle has been like the village bicycle. Remnants of different perches adorn this lovely chunk of metal. AND apparently one or more of its former owners.. went full retard.
Problem 1: Burned small holes through the tube. I know they go through because gear oil was seeping out of them.
Potential problem 2: Some cat went ham with God knows what and dug pretty well into the tube.
Proposed Solution: I was told on here, I think, to just burn in the holes and gaps until its sealed up and then grind down the excess until its flush(-ish).
Can anyone Confirm or contradict that?