Registered User
Join Date: Jun 2013
Location: Pequot Lakes
Posts: 116
Tjmortenson's 97 TJ build
---
I decided I might as well share my build progress. This is my second jeep, I'm 17 so progress will be slow since I don't have a ton of money. About 3 months ago I picked up a 97 Wrangler SE. It has the 2.5 4 banger, 2 inch lift, and 31 bfg at ko tires. Since then I've slowly been changing things to my liking. So far I've made a new front bumper, got new shocks, converted my fog lights to hids (I don't use them on the road) new tires, replaced the clutch and control arms, and some other small things. Here's a pic from the day I got it.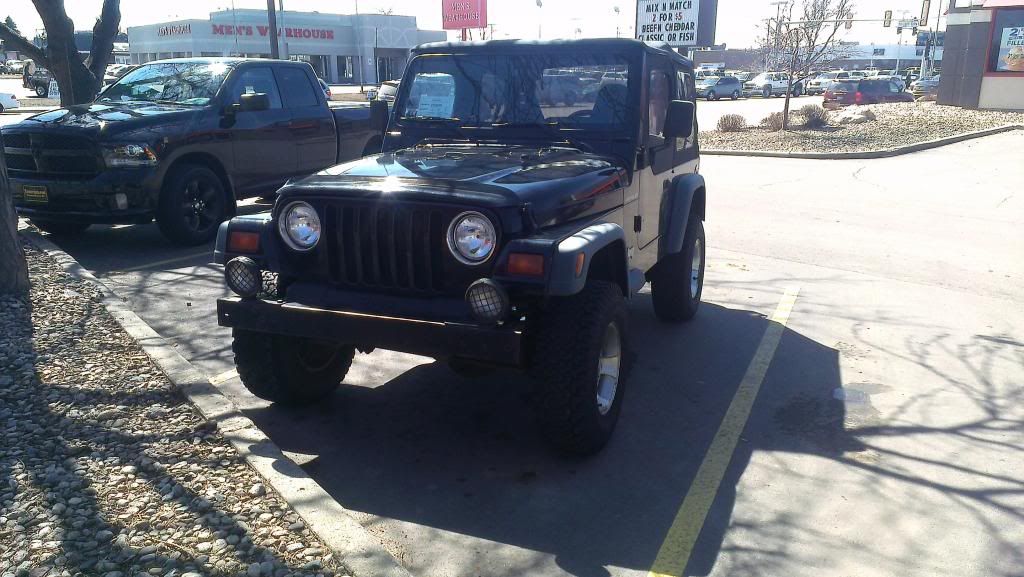 Here's my bumper right after I finished it. It's made of 3/16 2x4 steel tube.
Plasti dipped my rims today, now I just need to find one more so I have a matching spare, loose lug nuts ruined my stock rim. Also did angry eye headlights.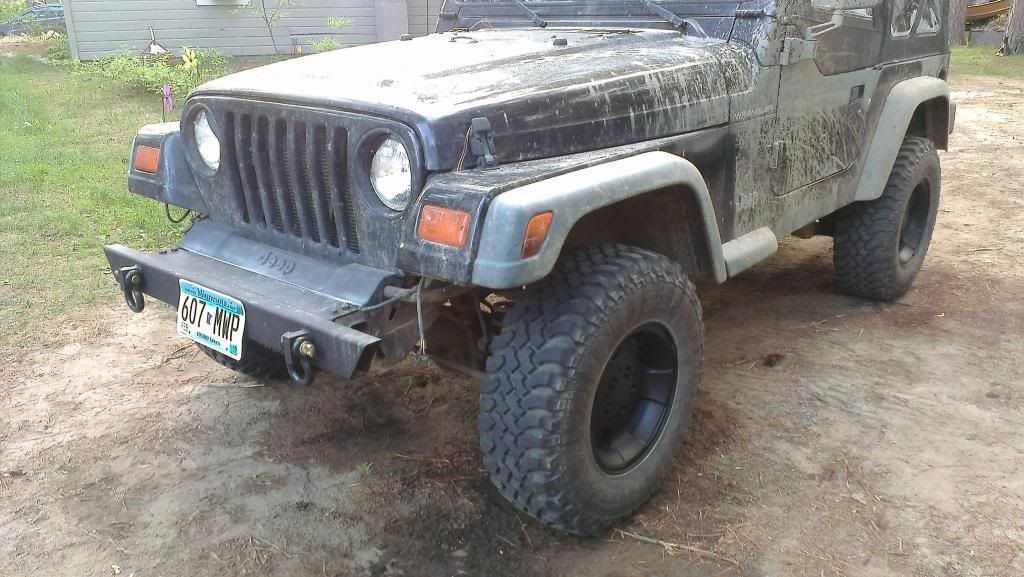 Picked this up today, looks like it will fit after a little modification, looks like I just have to grind off some of the front and add latches. Found it on craigslist for $60. It's off a cj but it's in decent shape, needs a new back window and frame though.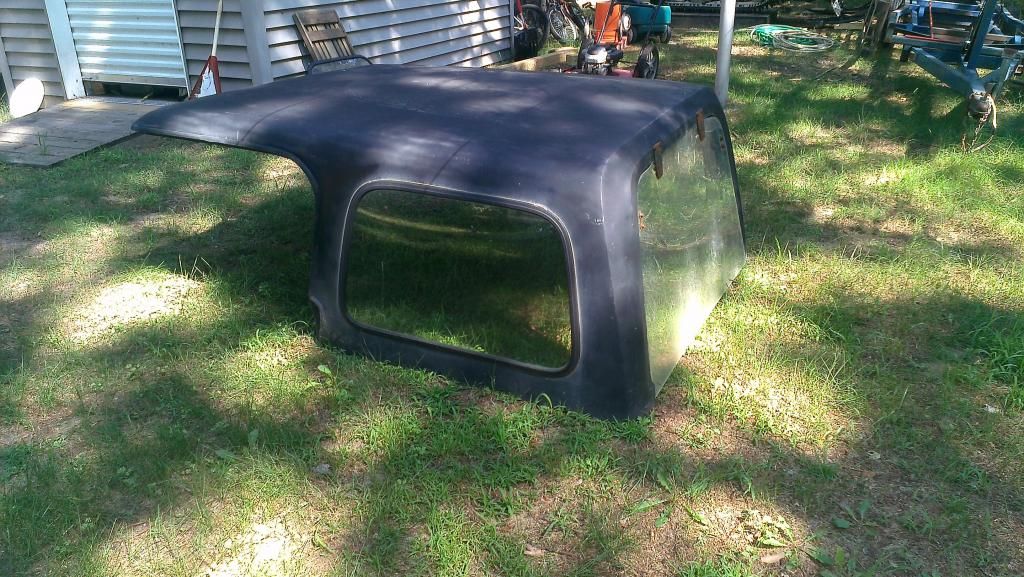 Currently Active Users Viewing This Thread: 1

(0 members and 1 guests)