I just jumped in this morning, getting more done than I thought I would. I started out grinding and cleaning up the frame. Then welded the things I missed the other night. I also trimmed the bottom of the shock towers and welded in the receiver for the hitch. Added a crossmember to the frame just behind the cab.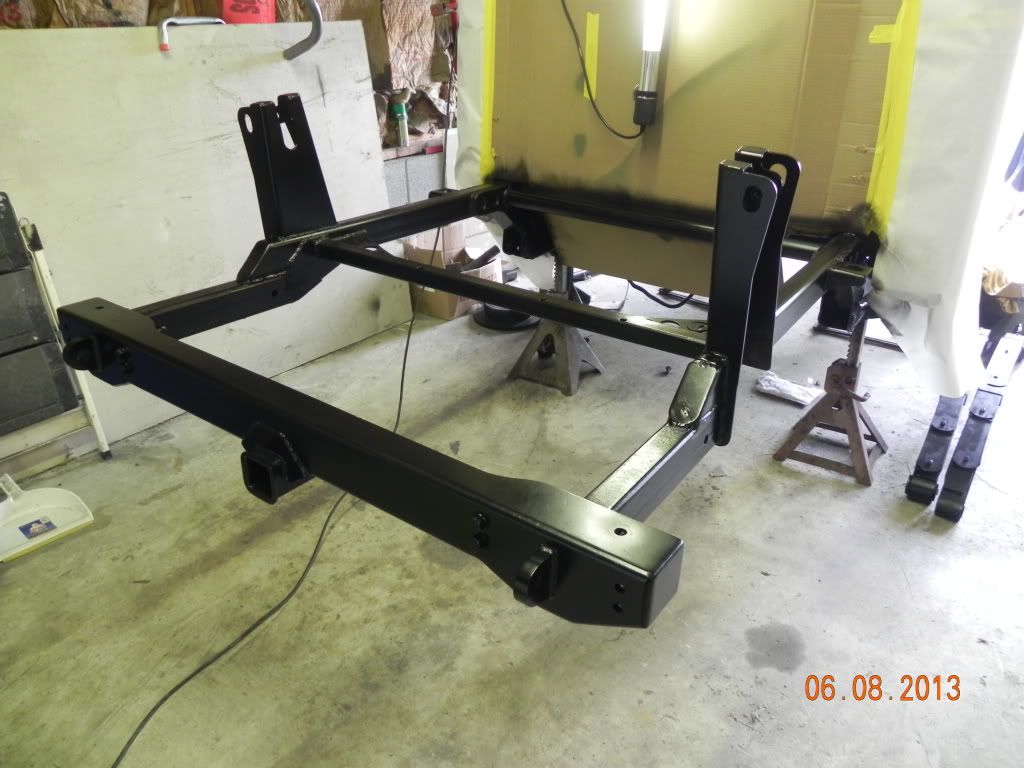 Then taped up the cab to keep the overspray down.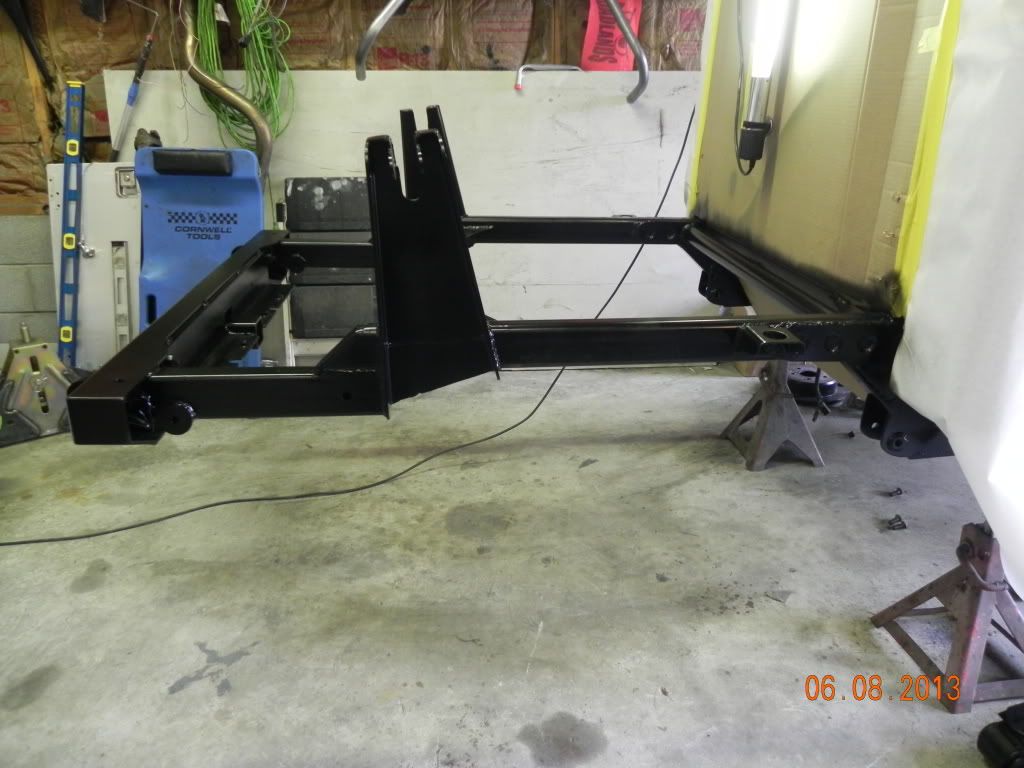 Front and rear axles:
Biohazard gusset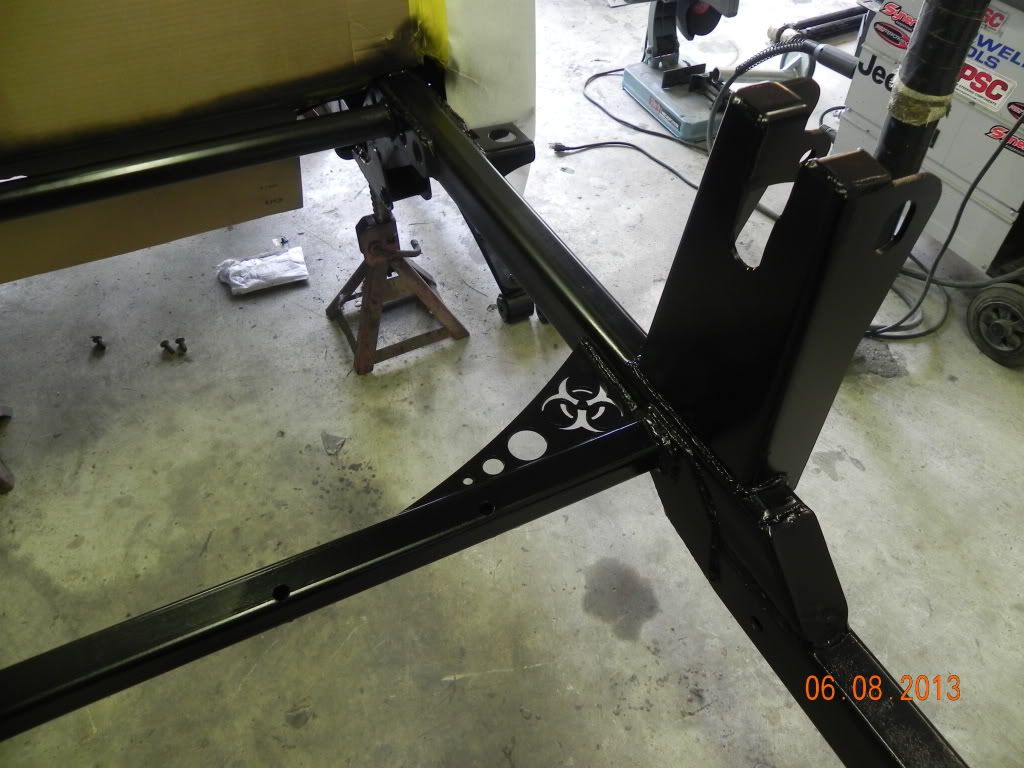 Fox shocks with Resi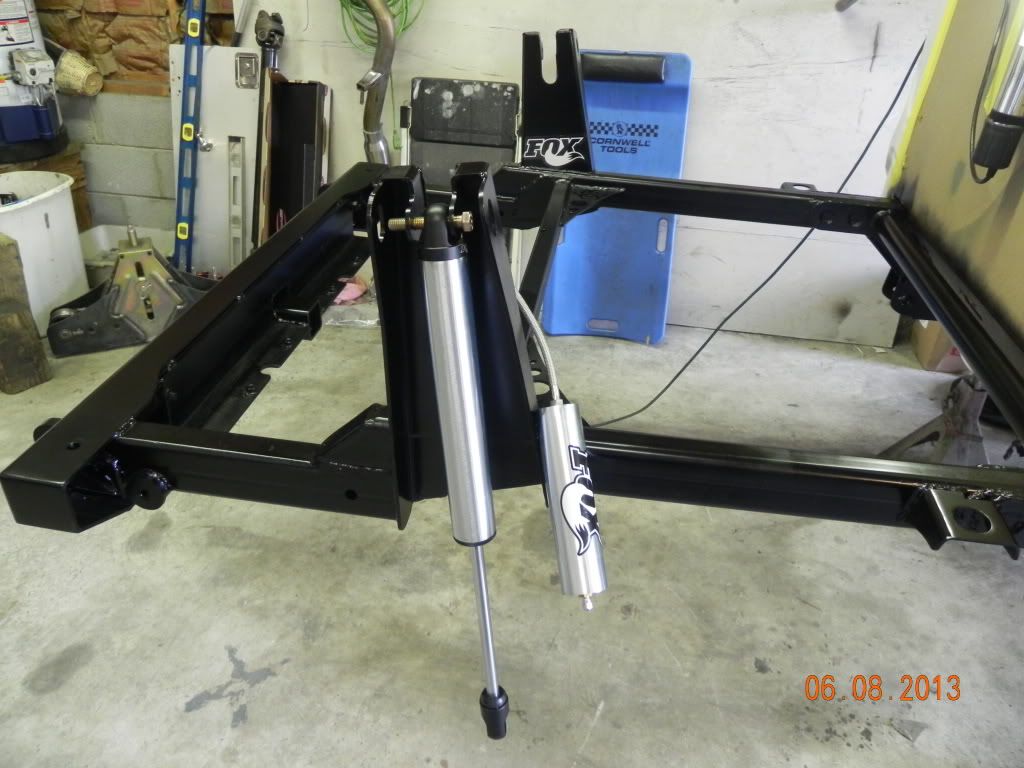 Going to have to make some custom spacers for the top of the shocks out of some 1/2 inch ID tube I have.
Leaf springs going in.
Rear axle going in: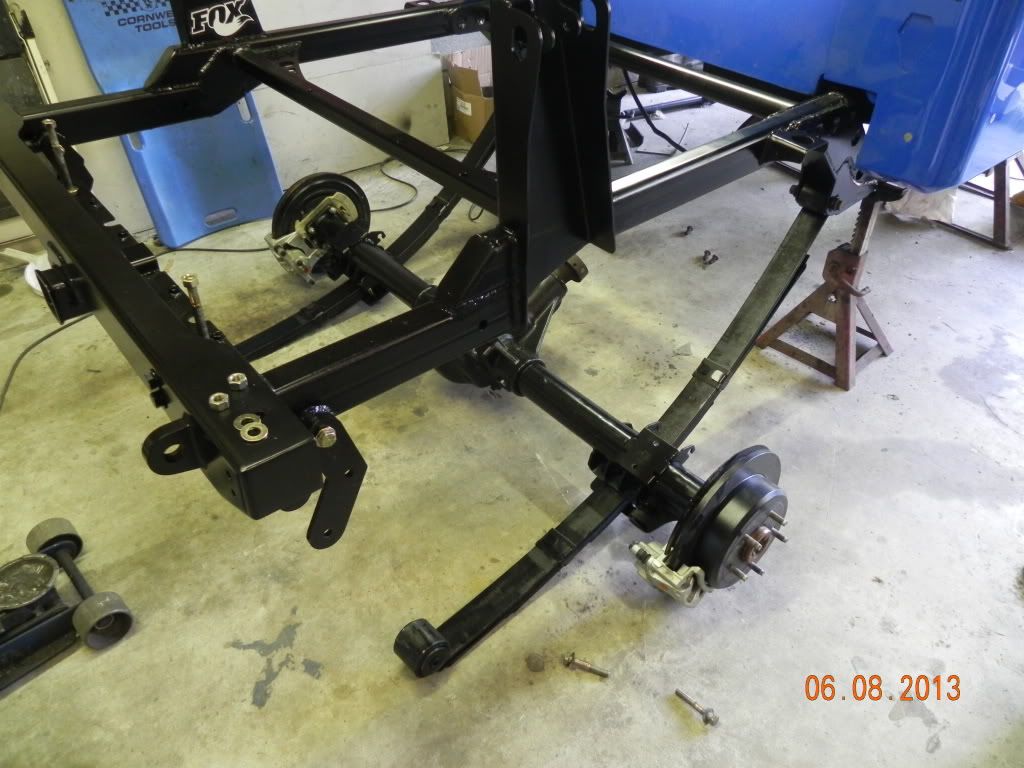 Lining up the spring perches and U bolt eliminators.
Diana snugging up the bolts:
Snugging up the other side.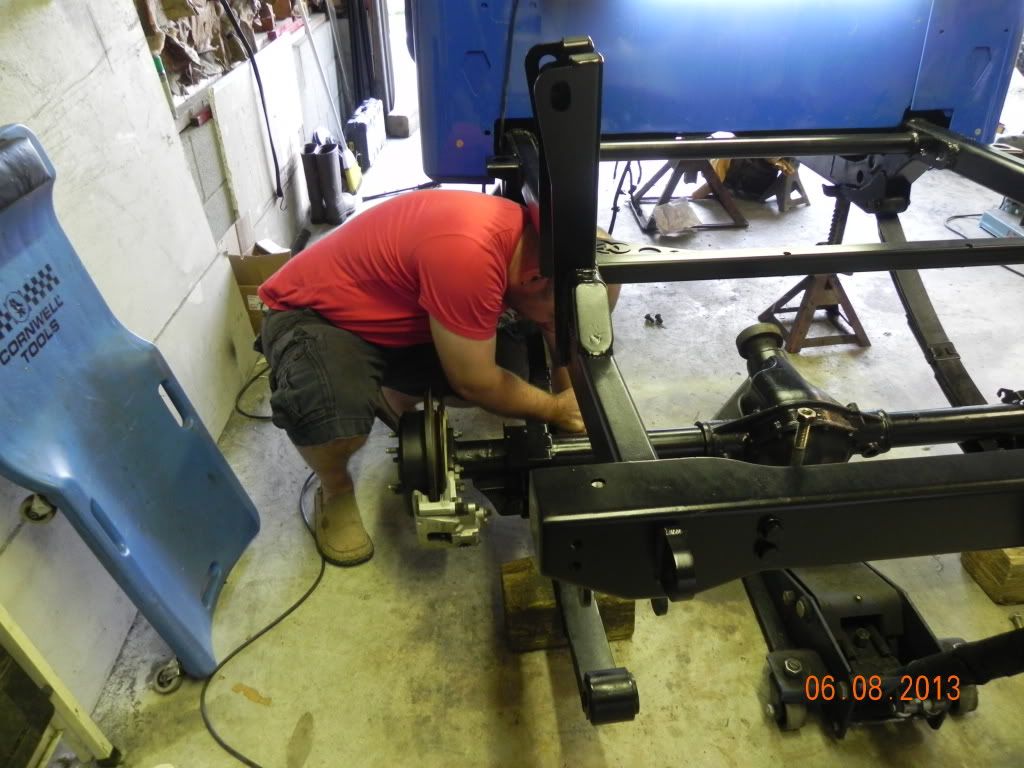 all buttoned up.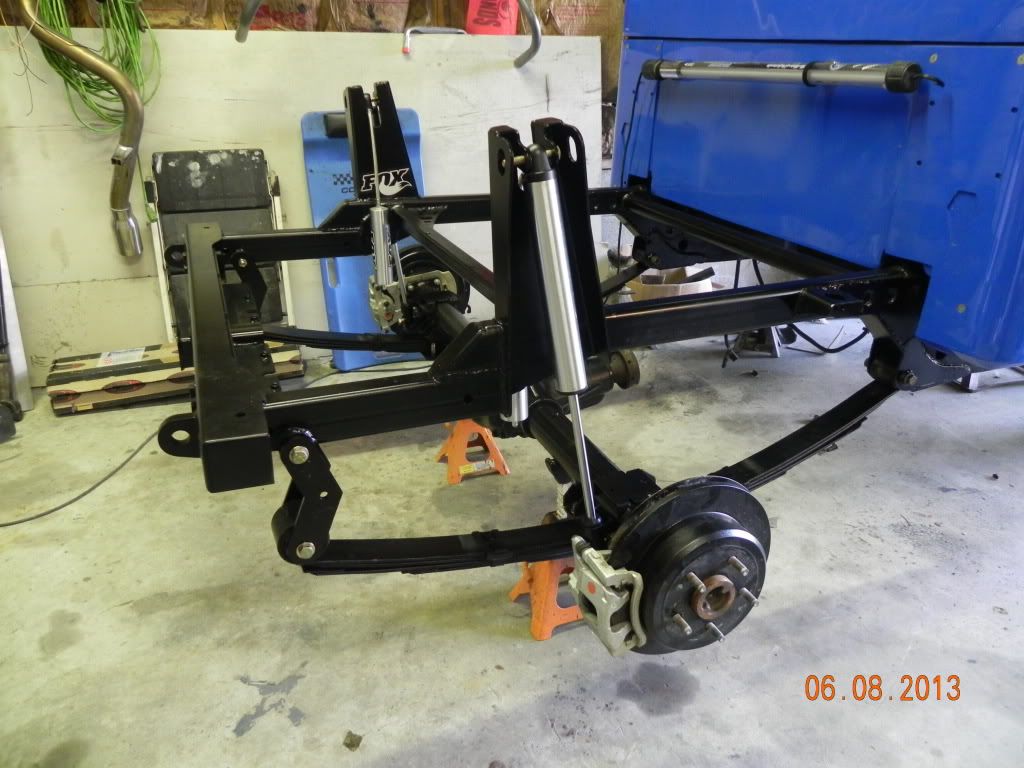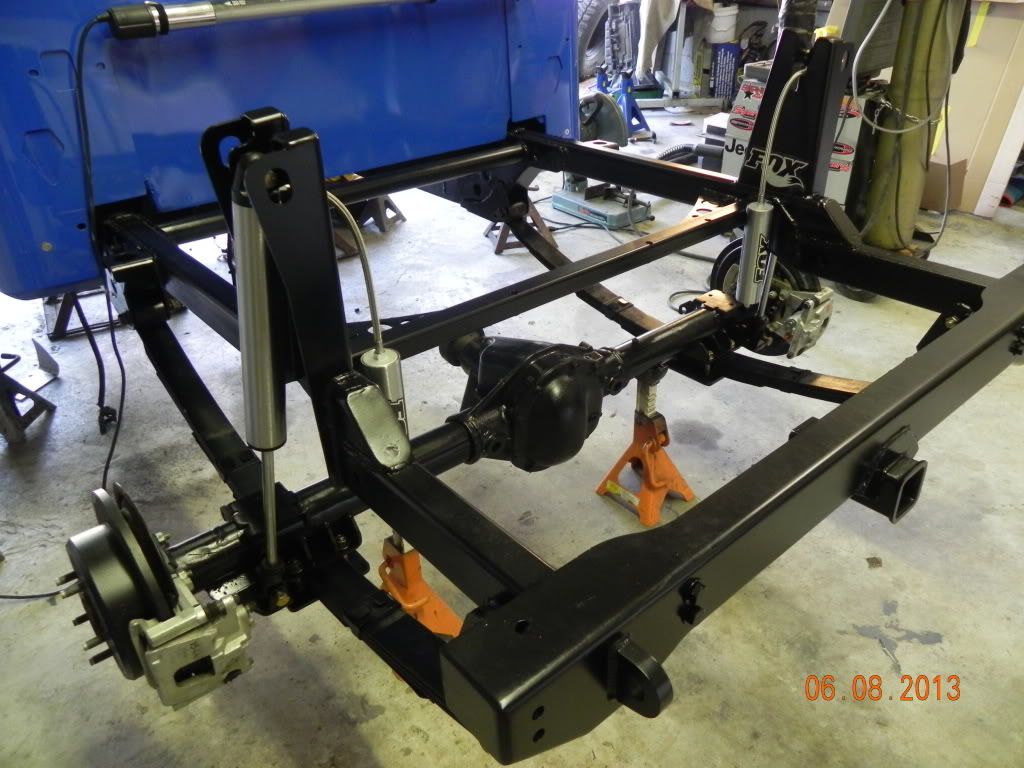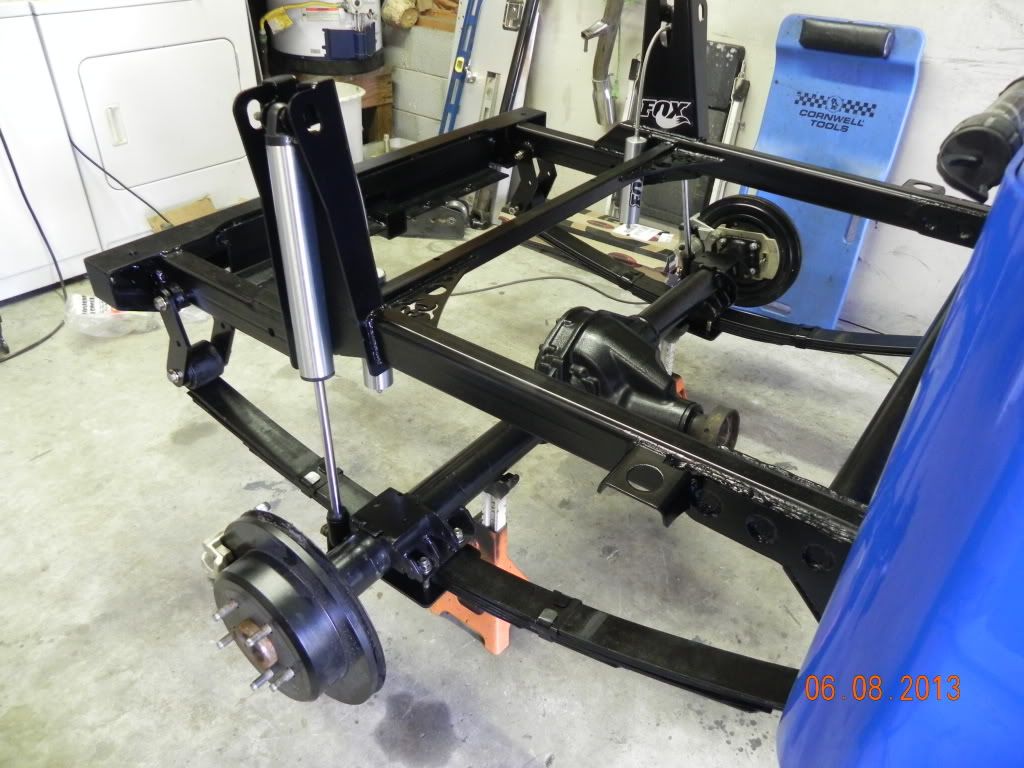 Still a ton to do, but Its coming along nicely I think.