TJ Building For Students
---
As of 08/06/12
2000 Jeep Wrangler TJ SE 2.5
Suspension/Wheels
Custom built mid arms by Hope Fabrications built out of old Fabtech lowers
JKS Uppers
4.5" Rubicon Express Couls
3/4" pucks in the front for the winch
35x12.5x15 Goodyear MTR's
Front End
Cherokee HP30
Super 30 kit
TNT 30 truss
ARB 30
Omix 4.88
Solid 30 Diff Cover
Currie Currectlync
Custom made trackbar
Rear End
Ford 8.8
Super 88 kit
TNT 8.8 truss
ARB 8.8
Omix 4.88
Solid 88 Diff Cover
Armor/Recovery

Trailready Sliders
Rubicon Rock Sliders
Smittybilt SRC front bumper
Smittybilt SRC rear bumper
Smittybilt XRC8 Winch
Hi-Lift
Engine
4.0 Throttle Body
Ebay throttle body spacer
Taurus electric fan
Home made snorkel/cold air
Electrical/Accessories/Other
York OBA
ARB Compressor
2 Daystar 100w
2 Harbor Freight Lights
KC Windshield Mounts
2 10" Polk Marine Grade subs
4 6" Polk Marine Grade speakers
Plether Bucket seats
Homemade overhead console
Line-X Tub and Fenders
Wilderness Rack
Quick Fists
Junkyard Explorer roof rails
Currie SYE
__________________________________________________ __________________________________________________ ___________________________
So i played football for Allegheny College in Meadville, PA my freshman year, then attended Portland State my sophmore year, and am now a senior at Oregon Tech studying Biomedical Informatics and Database Engineering.
This jeep has been put together on a pretty tight, patient budget, and has been put together almost entirely with craigslist. The only major parts that have been purchased brand new was my first lift kit and my most recent set of Goodyear MTRs. I know there is a lot of struggling students out there that are trying to juggle school, a job, and a jeep! Anyways hope you all enjoy!
At a young age the highlight of my day was my dad driving me around southern California in his brown 401 CJ-7. I wanted nothing more than to eventually have one when i became of age.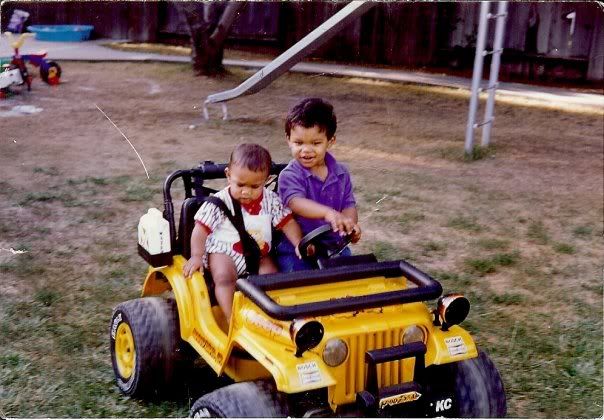 My first car however was my dads old company car I bought from Xerox. My parents had made a deal with me that if got straight A's for one full year they would help me buy my first car. Just the same as they had done for my dirtbikemIt wasn't a jeep but it was a reliable set of wheels to drive Not to mention being able to drag my bike around.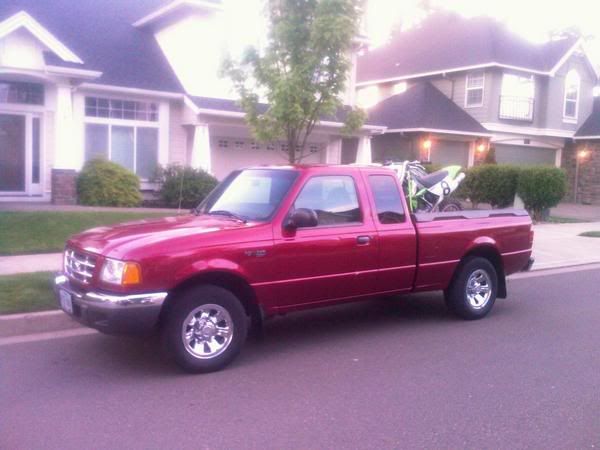 After about a year i sold the Truck and found this yellow 2.5 TJ on craigslist for just under 5 grand. It was missing a lot of the interior, didn't have any uppers,the soft top was moldy and holed up but the engine and body was clean. With only 70k, 2 owners, and no accidents i decided this was going to be the one.