Well it's been a little over a year since I got my TJ and I am finally getting to the point where I am ready to start my build. This is on a high school budget, but when there's a will there's a way. A little history of the jeep, I got it last let's say August(ish) and got it just about bone stock. 153k on the 2.5L. No suspension or drivetrain upgrades, no armor, very few cosmetics. Overall they had just slapped on some chrome bullet wholes wrapped in 31x10.5 BFG A/T.
First thing I did was give her a proper name, NANCY! Now through the duration of the past year I had been overall more concerned with cosmetic upgrades, however the more I wheel it the more I spend getting parts ready for 35s.
Just to recap some of the main things I've done so far.
The first was the new soft top. Bestop Replace-a-Top in black diamond with tinted rears. Great addition and holds up great.
Soon there after it was on to bed-lining the tub. By far the bet mod to this day. Raptor Liner was my choice of ammo and I shot the whole thing myself. Came out extremely well. Couldn't have been more pleased.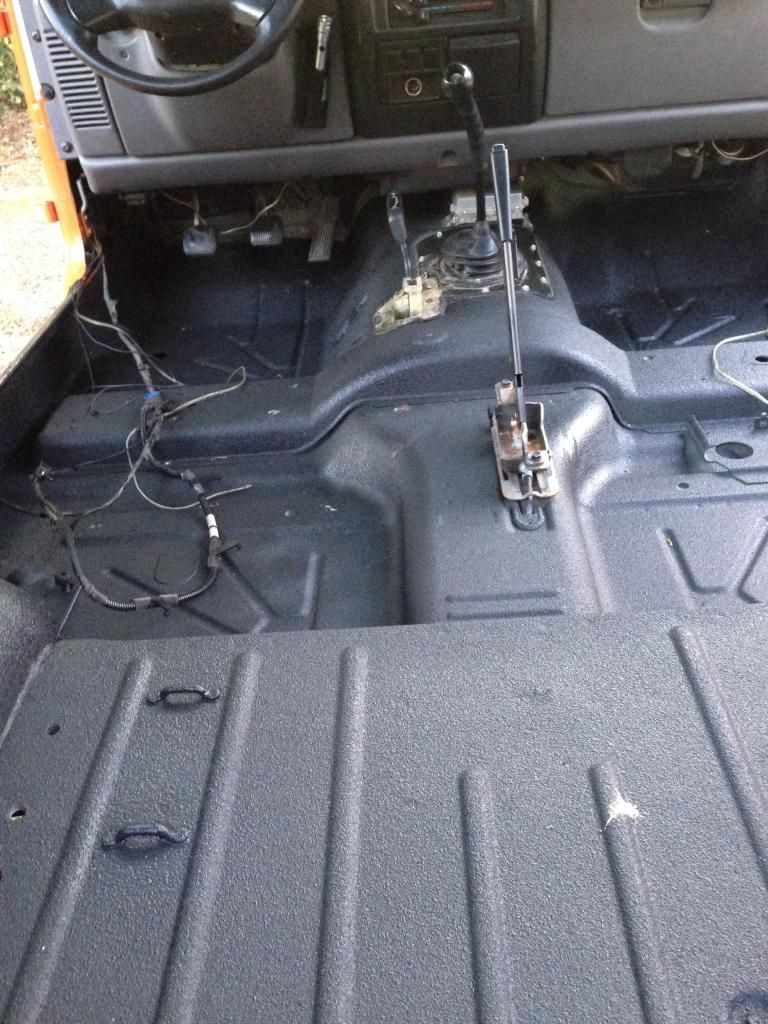 The next big project I had was a touch screen Pioneer AVH-4600BT. I worked at my local car audio shop this summer and got some good deals on some custom work. New head unit as well as Kicker speakers all around and Alpine Type R tweeters in the custom door strap hook tweeter mount ordered from someone off the forum that I now cant remember.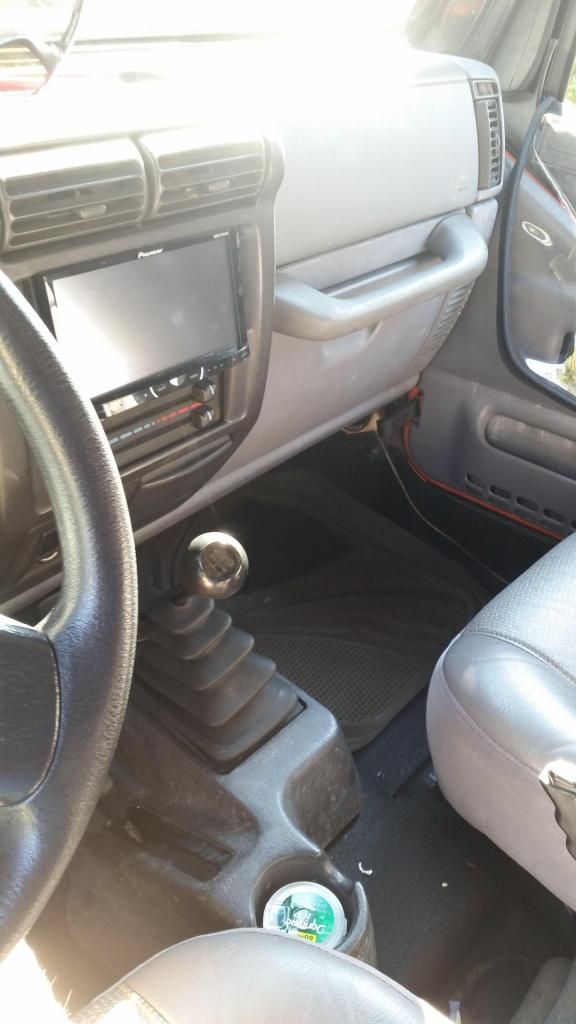 After that much I got a Smittybiltt SRC Stinger Front Bumper and did some custom Plastidip work to black out the grill and add orange accents
along with new projector headlights and HID's
The most recent thing after that was the tire and wheel swap. Wish I would have just waited a while to do this and gone straight to 35s or atleast 33s but it's still killing it out on the trails so no complaints now. 31x10.5r15 Mickey Thompson MTZ wrapped around Procomp 7031. Nice little combo and it holds it down on the trails so they'll do until I can get 35s set up.
That's about where she sits today. I haven't been great about pictures up to this point but now that I have the thread started I'll be sure to get everything. Don't let the lack of pics in the first couple posts scare you away because I promise this will be a great build! I'll put some more pictures up of today's wheeling extravaganza and a couple others. Also gonna put a new post up tomorrow of the deal I got on craigslist for the d44 rear.