Headlight Upgrade Stage 1
Yesterday marked stage 1 of my two stage headlight upgrade. This stage included H4 conversion housings and a BiXenon HID kit all from DDM Tuning. The reasoning behind the cheap H4 housing will be apparent in stage 2.
Right off the bat things didn't go smoothly. The bulb bases didn't want to seat in the housings flush. Nothing a light sanding with the dremel couldn't fix: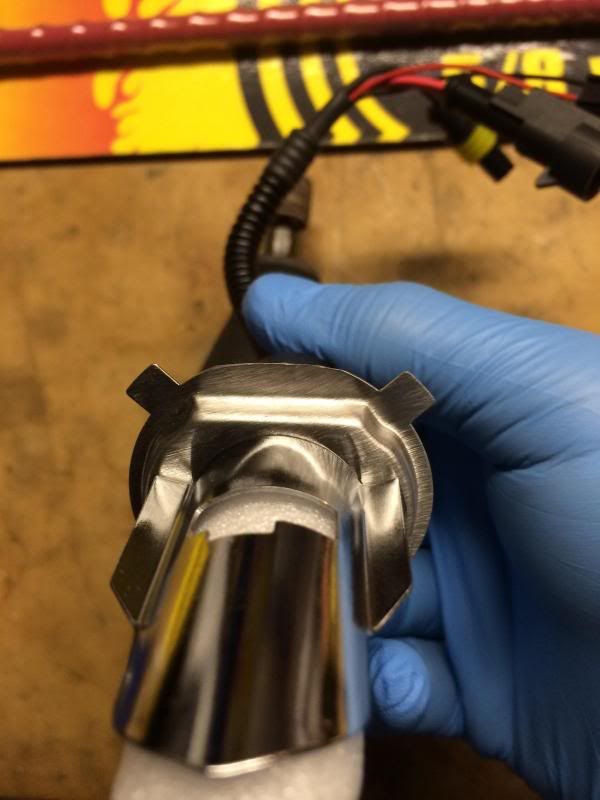 Like a glove: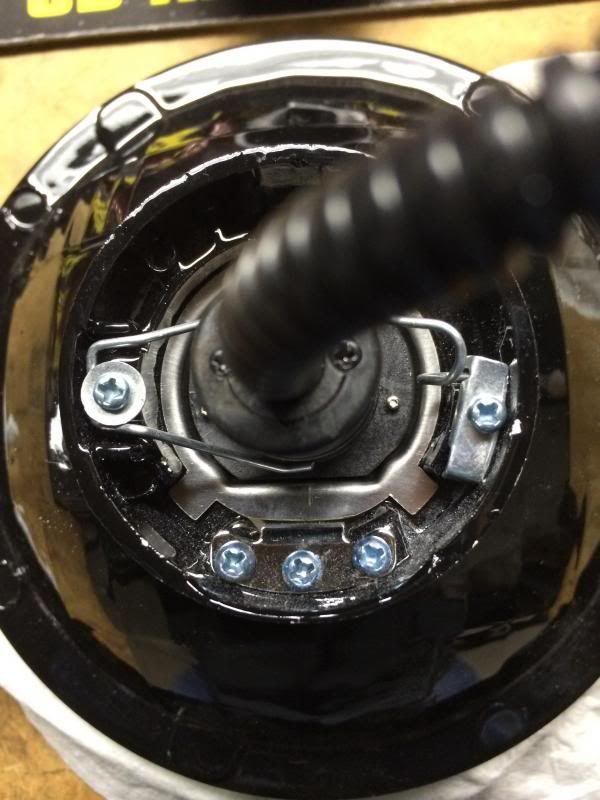 One nice touch were the supplied boots. These will do the job of keeping crud and moisture out quite well:
Next up was sorting through the wiring. Looks like it is all there: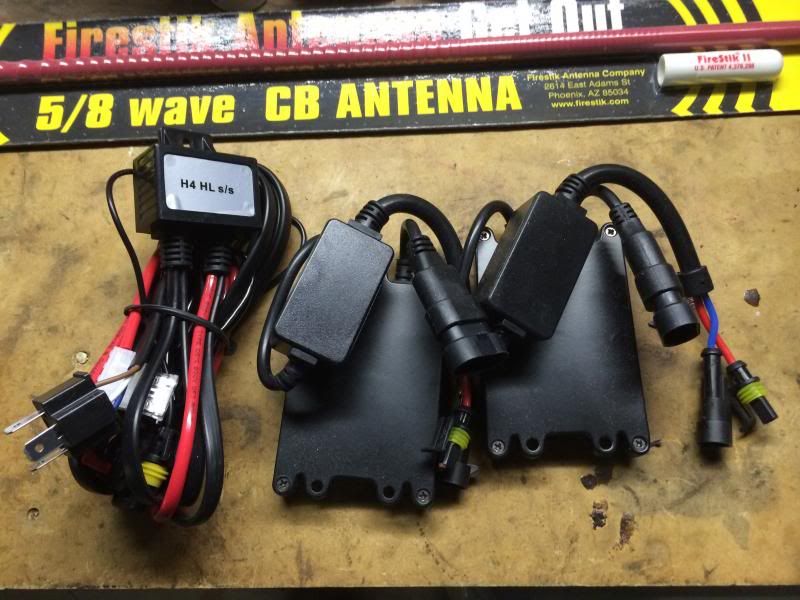 Out with the old:
And not so quickly on in with the new. As you can see in the next pic the locating tabs were no clocked properly on the new housings (they are marked with masking tape):
This left me with two options. Either bake the lights and reclock the (which is what I should have done) or use the aforementioned dremel and make new locating holes on the headlight buckets (which I did because I like to do such things). I transferred the approximate location of the mounting tabs using the previously mentioned masking tape as a guide and a sharpie: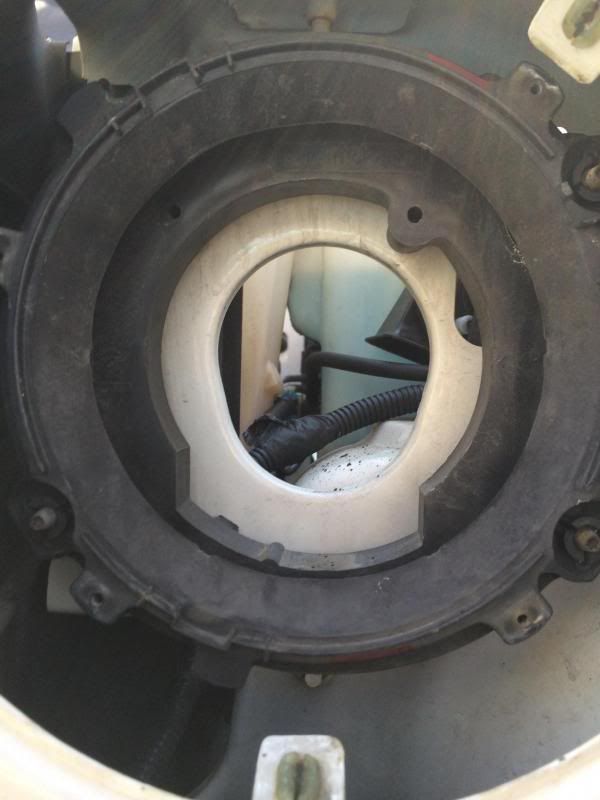 I did this in increment as to not remove to much material and make for a loose fitting headlight: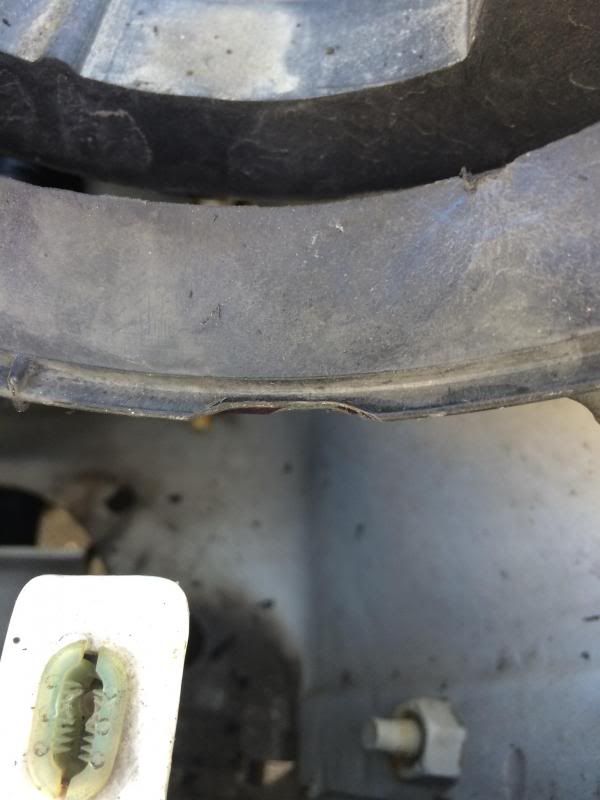 Eventually I removed enough material to allow the headlights to locate and sit flush in the buckets. I waited for it to get dark before aiming everything. I did this at 25ft using my other car with properly aimed HIDs as a reference. Normally would use the horizontal centerline measurement at the headlight to do this, but the glare made me uncomfortable. Our other car is a Prius C and thus the headlights were at a much more bearable level for oncoming traffic.
I nearly forgot to mention, the little lady even got involved in this project. I was blessed with neither three nor small hands. Therefore, her assistance in holding the lights in place and fishing wires through small spaces was greatly appreciated.
The high beam on the driver side currently is inoperable. This was determined to be a harness issue and DDM Tuning is sending out a replacement as we speak. I have to say this is the first time I have ever received a defective unit from them. I will update this when the replacement harness arrives.
I will say this. If I were to do this again, I would spend the extra couple of dollars on Hella ECode housings. This would eliminate two issues: mounting alignment and excessive glare. However, stage 2 of the build with remedy the glare issue all together. For now, my wife can see better at night without blinding the bejebus out of everyone. Therefore, I am content for now. I will post pics later of the overall light output and the craptastic pattern .