The next thing I needed to do was get a CB setup for an upcomming trail run with the TX4WD katy chapter to Bravos Valley Offroad Ranch.
I had picked up a Cobra 75 from craigslist ages ago for $60.
I recently orded a Firestik 3' Firefly antenna, firestik mount, spring and coax but they ran out of stock and cancelled the order and refunded my money.
So for the time crunch I drove to the nearest truck stop I could find and picked up a 3' firestik II antenna and mounted that on a firestik mount and cheap spring, and some cheap coax, and cheap swr, ontop of my tire carrier, which conveniently already had the 1/2" hole for it.
Actually the 3' might be alittle much for a DD. With the added height of the spring and mount, about 2' 5" is above the roofline, theres no way Im getting into any garages. So I might get a 2 foot one instead.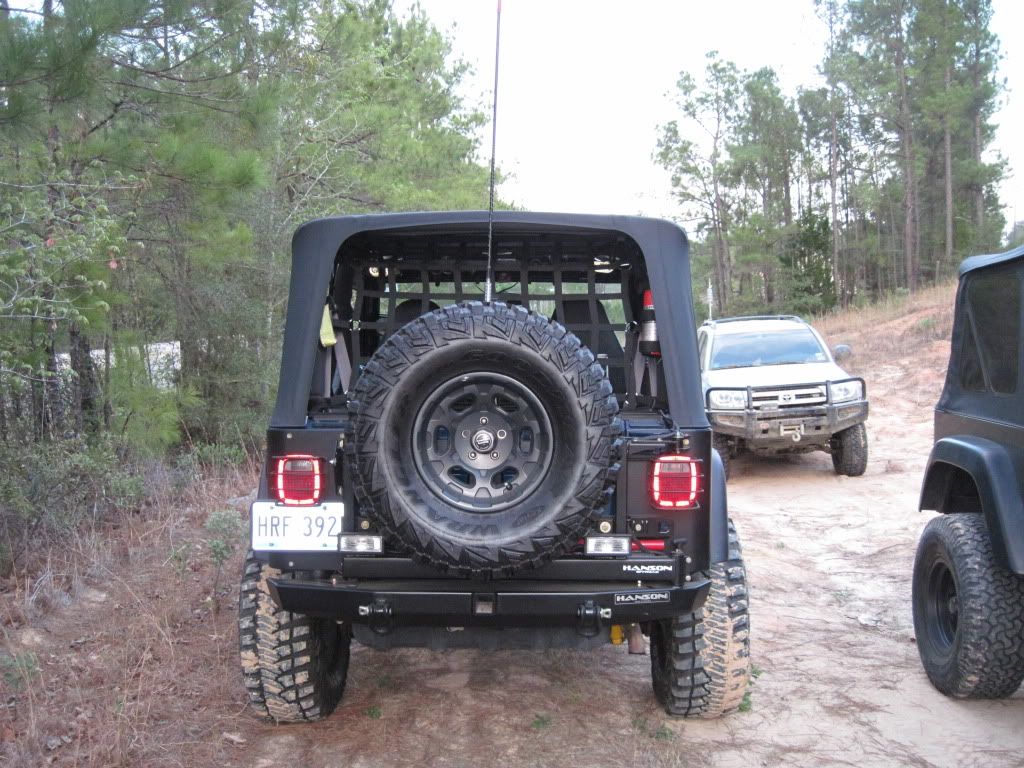 Well a few days later, 1 day before the trail ride, the 3' Firestik Firefly I first ordered mistakenly showed up at my door, basically a free antenna. So I decided to take it out and compare the two since Id heard of the differences but couldn't really find a good comparison of flex.
One of the first big differences is the noticeable weight and diameter difference. So the caps and screws are not interchangeable.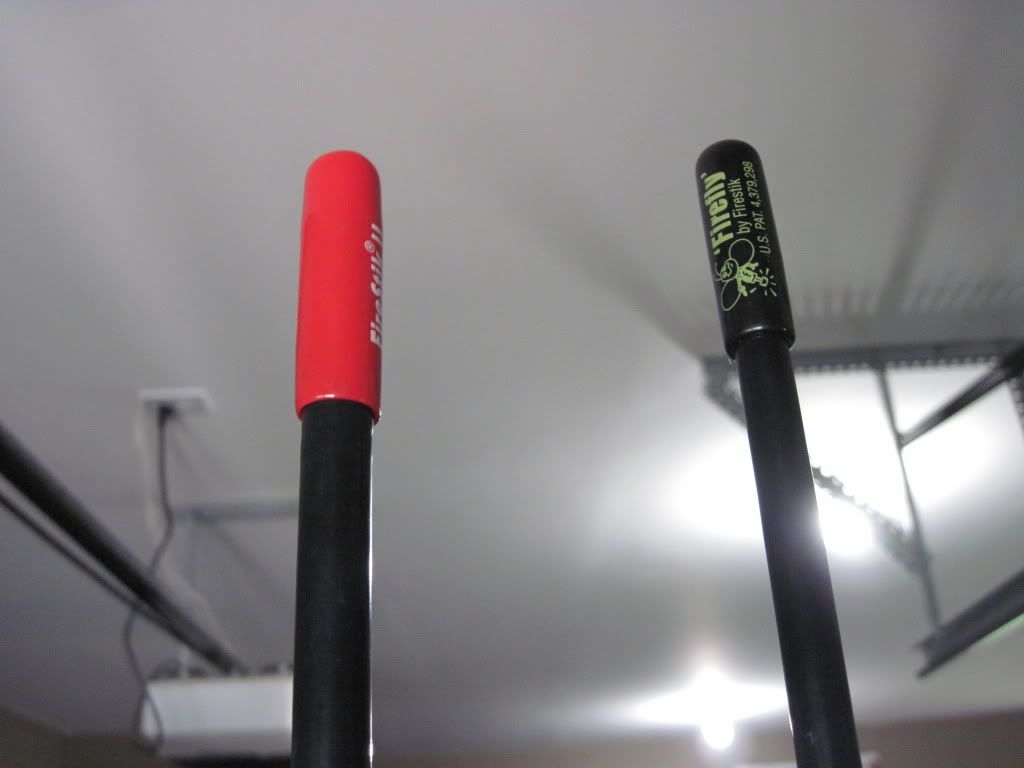 To test their flex I mounted them to a spot parallel and close to each other, no mount or spring, and pulled on them until they felt a decent amoutn of tension. I didnt want to damage either antenna.
Firestik II
Firestik Firefly
While not scientific by any means, I think this gives a pretty good Idea of how much of a difference it is.
note: they can flex that much in both directions, so consider whipping back and hitting the tub.
The firestik II has a longer metal nut inside it making it more rigid at the base.