Actually another christmas present from my mom was some ROKMEN corner guards. A uhaul actually pulled up in front of our house as my mom and I were leaving, and it looked kinda shady so we went around the corner and came back to see what was up. Well they were delivering the corner guards. My mom was mad that they shipped boxless and I saw my present early.
First step was to strip the rear ends
Man I wish I had a ratcheting combo wrench for the flares, I couldnt get a socket in, and the stupid plastic backing things should have been really a nut.
then I lined them up and held them on with some borrowed clips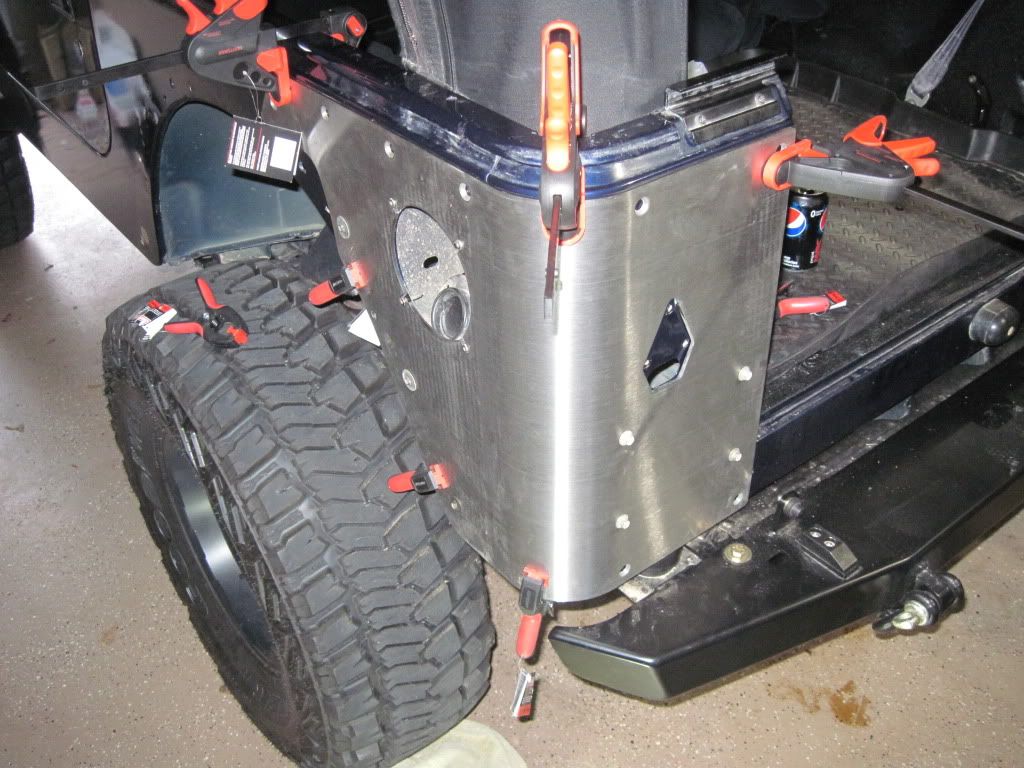 and rechecked with the flares inserted and made adjustments as needed
things lined up perfect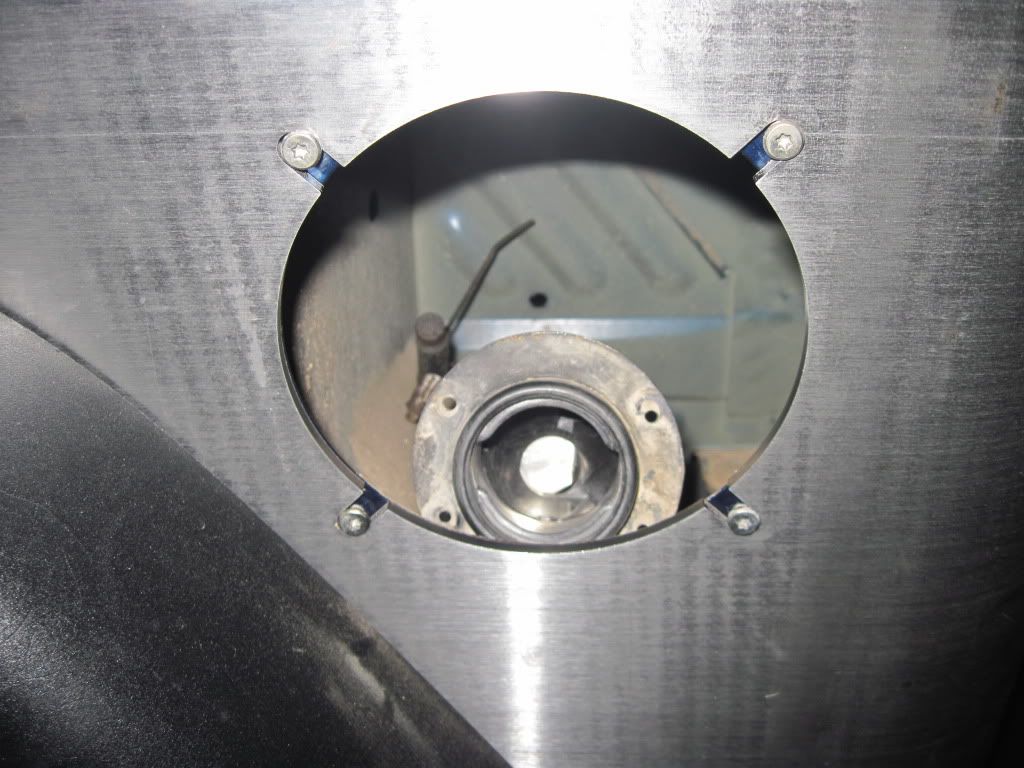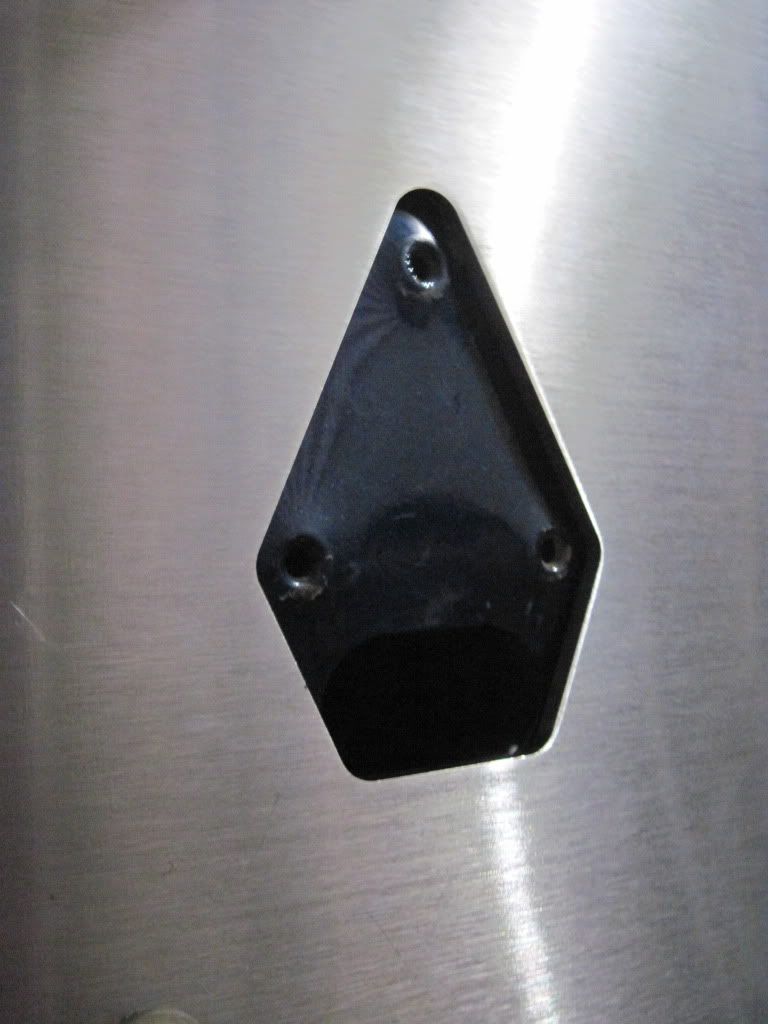 the other side was stripped of its hindges. First useful thing about a hilift jack, its handle makes an awesome cheater bar. To my surprise I had no stripped bolts, no broken sockets, no fuss.
then it was time to start drilling into the tub.
Is it me or does this pic look like an eyeball?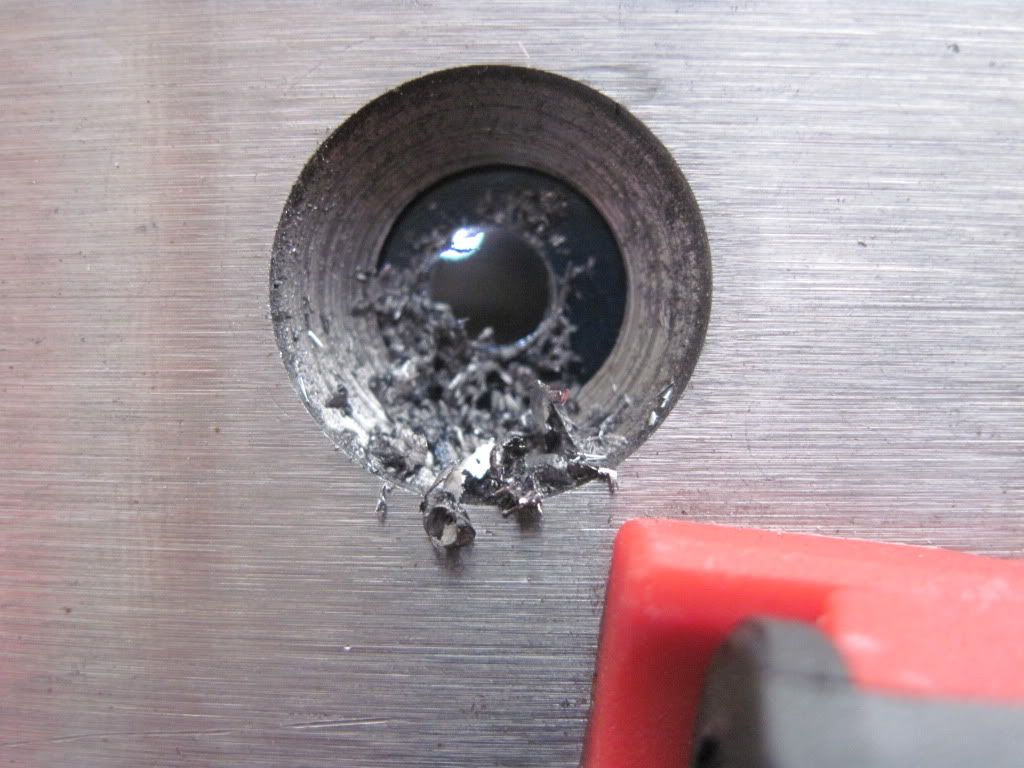 and bolt them on using the flush stainless hardware
and reattach the flares
then I went to work on the passenger side
then I had to address the tire carrier's upper hindge. I tried to flip the bushings and the bracket, and while It would have worked using the rokmen hardware and only had to drill 1 more hole next to it, it would have put the bracket to high for the bushing so it would be at downward angle which would allow more sagging once it was swung open.
So I kept it how I had it and just drilled the two holes I had before through the rokmen corners. And I havent had any problems since.
After both sides were done, I cleaned with denerated alcohol
I did 2 coats of self etch primer, sanded with 1,000 grit between each, then 2 coats of Rustoleum satin black and sanded with 1,000 to 2,000 grit between each coat.