Awesome forum guys and gals. I've been lurking around gathering countless amounts of knowledge and ideas. Now for my build.
When I originally looked at this YJ I said, "NO WAY I'M GOING TO TAKE THIS ON" but I started it up and this thing ran like a top. A little hard to start but no real big mechanical problems. I got a steal on it so I had to purchase it. My first Jeep but not endeavor in bringing things back to life.
Long story short, needed a slave cylinder, so I replaced the clutch as well.
Found a frame for sale that I COULD NOT pass up so I bought it and it has snow balled since.
To do list:
RC 4" Lift
Motor rebuild
Trans rebuild
New tub
pretty much replace or upgrade whatever I come across.
Much, much more.
THE PREVIOUS OWNER: I wouldn't trust this guy to put a swingset together. He orginally tried to put coil springs in place of leafs. Cut the leaf mounts off.......then decided, "Nope, I want leafs." So he re-welded them back on to the frame. Did a SOA whichs was built with what was in arms reach of his lawn chair and could be grabbed with one hand because the other was occupied with JB Weld. Nothing wrong with SOA, just do it right. Absolutely rediculous!
Pics to come!
MY ULTIMATE GOAL:
Have a well built, solid Jeep that I can drive on the HWY to work on nice days, and still have a very dependable rig on the trail. But like always things change. So I guess you can call this STAGE ONE.
I've been working on this for a few months now so there will be a whirlwind of pics and post's then probably idle down for awhile. But I will update as I get time.
The actual pic on the add.
[B]REASONS FOR REBUILD AND THE PREVIOUS' OWNER "CUSTOM WORK"[B]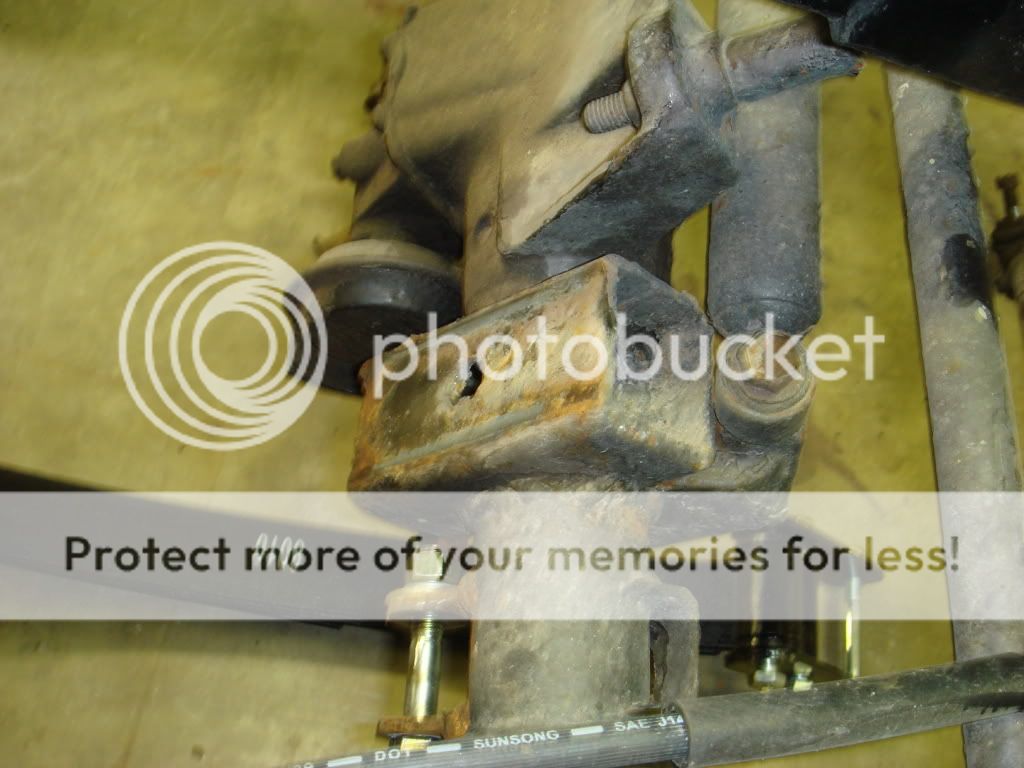 The teardown begins...
Tub off frame. This bad boy came off the coast, rust indeed.