Registered User
Join Date: Jun 2009
Location: Republic of Texas
Posts: 70
Texas YJ Build/Minor Restoration PICS!
---
Awesome forum guys and gals. I've been lurking around gathering countless amounts of knowledge and ideas. Now for my build.
When I originally looked at this YJ I said, "NO WAY I'M GOING TO TAKE THIS ON" but I started it up and this thing ran like a top. A little hard to start but no real big mechanical problems. I got a steal on it so I had to purchase it. My first Jeep but not endeavor in bringing things back to life.
Long story short, needed a slave cylinder, so I replaced the clutch as well.
Found a frame for sale that I COULD NOT pass up so I bought it and it has snow balled since.
To do list:
RC 4" Lift
Motor rebuild
Trans rebuild
New tub
pretty much replace or upgrade whatever I come across.
Much, much more.
THE PREVIOUS OWNER: I wouldn't trust this guy to put a swingset together. He orginally tried to put coil springs in place of leafs. Cut the leaf mounts off.......then decided, "Nope, I want leafs." So he re-welded them back on to the frame. Did a SOA whichs was built with what was in arms reach of his lawn chair and could be grabbed with one hand because the other was occupied with JB Weld. Nothing wrong with SOA, just do it right. Absolutely rediculous!
Pics to come!
MY ULTIMATE GOAL:
Have a well built, solid Jeep that I can drive on the HWY to work on nice days, and still have a very dependable rig on the trail. But like always things change. So I guess you can call this STAGE ONE.
I've been working on this for a few months now so there will be a whirlwind of pics and post's then probably idle down for awhile. But I will update as I get time.
The actual pic on the add.
[B]REASONS FOR REBUILD AND THE PREVIOUS' OWNER "CUSTOM WORK"[B]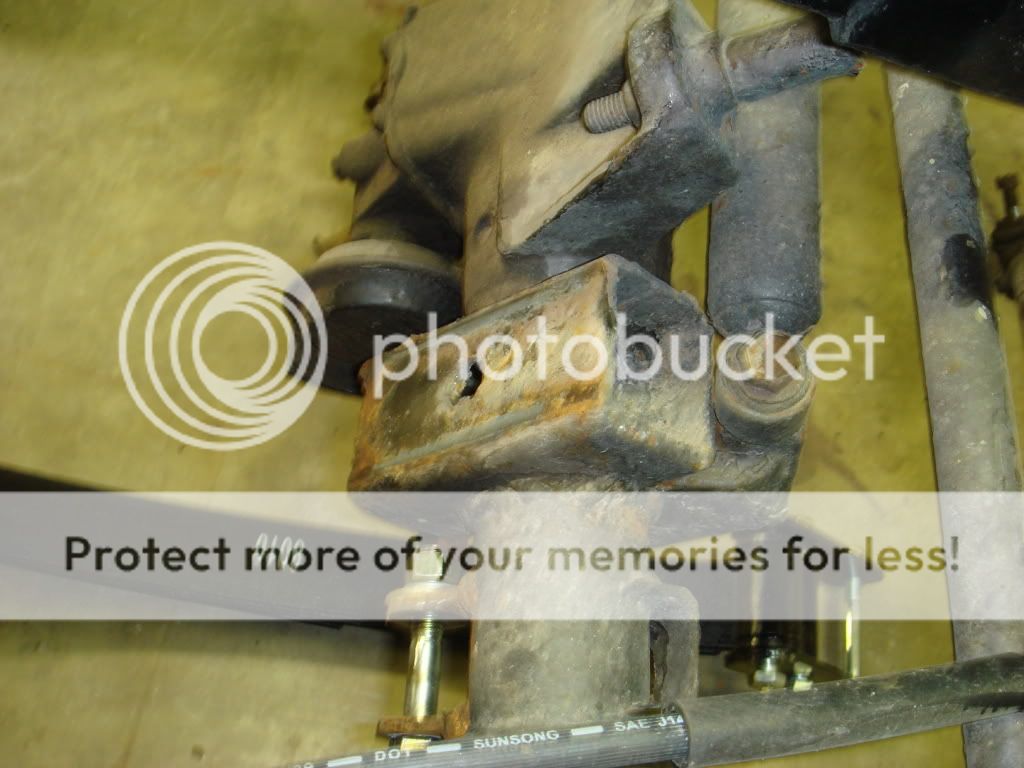 The teardown begins...
Tub off frame. This bad boy came off the coast, rust indeed.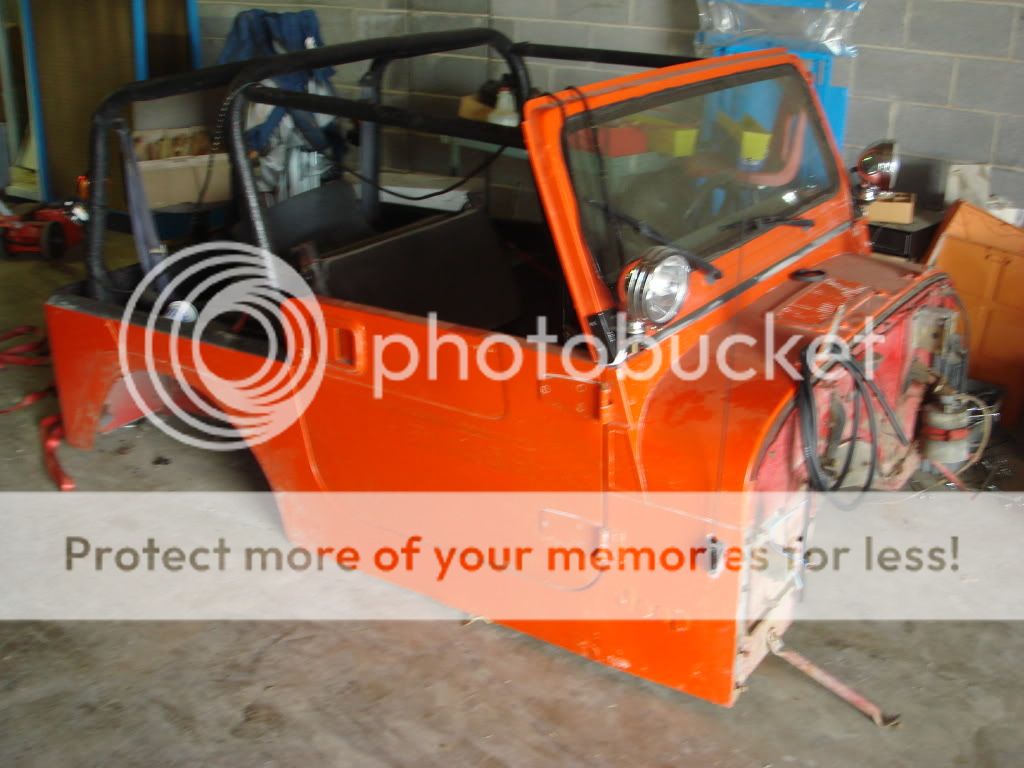 NEW FRIZAME!!!
Lift kit being installed on the new frame, coming together pretty well.
Me wreaking havoc on these SOA "mounts" or square fence post?
Well good news I found a solid tub. POR 15 the underside.
Of course no pics of the finished product.
Preping for Raptor liner. PREP PREP PREP!!
Burning the midnight oil, Im sure this excitement will wear off. I really, really like the results of the Raptor. I prepped for 2 days, the sprayed.
Time to get wild.
Everyone likes pics, heres my DD.
That's all I have for right now. Im currently moving all the wiring, pedals etc. from the old tub to the new.
Feel free to give me thoughts and suggestions!
Registered User
Join Date: Jun 2008
Location: Scranton, PA
Posts: 2,473
dude that looks awesome great job, so what was wrong with the old tub, pretty rotted? the pics looked ok from the ad, what a terrible paint job was just to sell it lol, boy was i wrong lol. What a half *** job on his part on the skimpy welds. I'm crawled to this project, that upol looks really nice, what are the plans for the yj as of color and axles and motor wise???
---
-00 Mildly Modified Wrangler SporT-Sold

2011 GMC ALL/Terrain Sierra z71-Current

SILVER JEEP CLUB MEMBER #55
The old tub was rotted out at the body mounts, underneath the window, roll bar bases behind the passenger were completely rotted through, floor pans were replaced but were done pretty sloppy. 3/4's of the tub was Herculined which wasn't appealing at all lol. Im going to stick with the 6 cyl. I know I could probably pull a 5.0 or LS1 for the same price of rebuilding but I like the straight 6's a lot. Im going to paint it white, simply because it hides a lot of flaws. I'll be putting in an 8.8 for the rear and not real sure on the front. Ya, I really was impressed with the U-POL. Thanks!
Slow updates! I got a new cage this weekend. Family style that has been added to. My original cage is no bueno. I'll post some pics. Im working on all the wiring inside the tub and replacing the heater core and blower motor while the dash is out. My goal is to have the tub ready to bolt in once I get the motor back from the machine shop. Good work so far? Any suggestions or input? Im going to have to paint it, Im stumped on what color. Im thinking white a the new JK silver, not sure what Jeep calls it? Chime in!

Question: There are a handfull of plastic clips that hold the fuel supply and return line along with the brake line that run down the drivers side of the frame. I need some! I don't want to zip tie them, I'd like to find those. Any suggestions????

Thanks!
Currently Active Users Viewing This Thread: 1

(0 members and 1 guests)