Done and looking good, I'm gonna going to start looking into a dual battery system, not for the LEDs, but because these HIDs are pulling quite a bit of power. Anyone have any links to any dual battery write ups?
Here's some photos of the set up: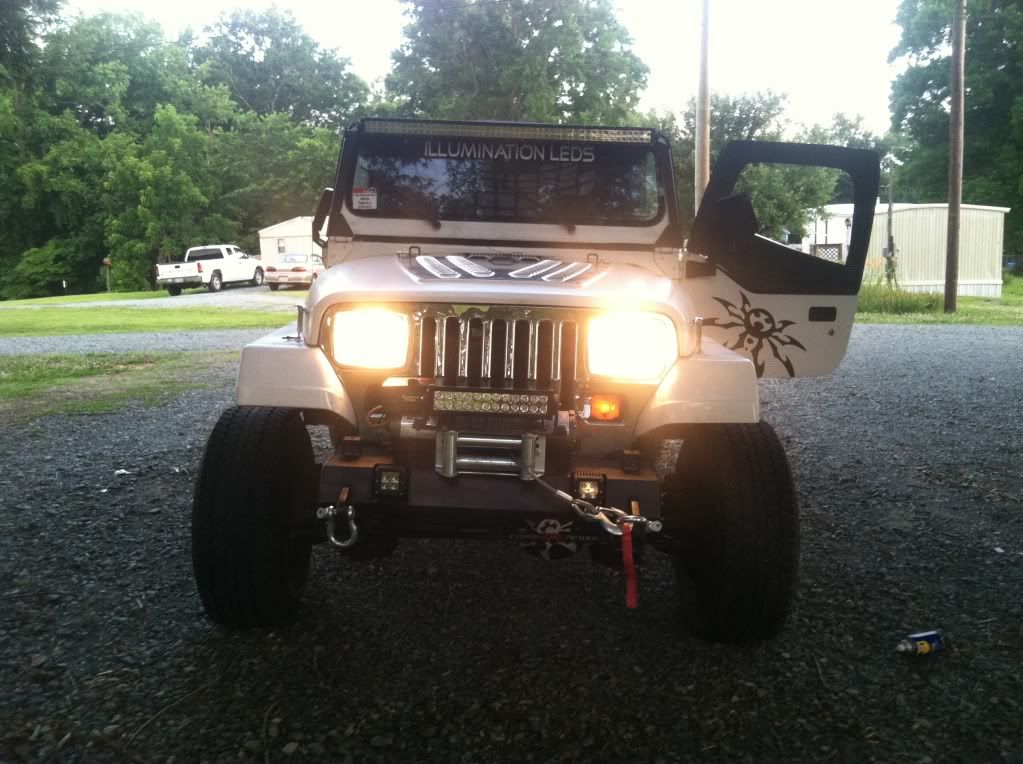 My phone doesn't adjust the color too well but they're not so blue/green they are 6000k which is the same color white as the LEDs.