Today was a semi-successful day. Wheeled it out at TW Alexander. Had an awesome time! Had two Tjs and a stock Jk rubi with me. They certainly helped me out
The rubi almost did better than us all out there without the lift.
Got myself stuck a couple times but the guys had winches that got their share of use today.
Noticed this when I got home. Tow strap ripped my grill caught it.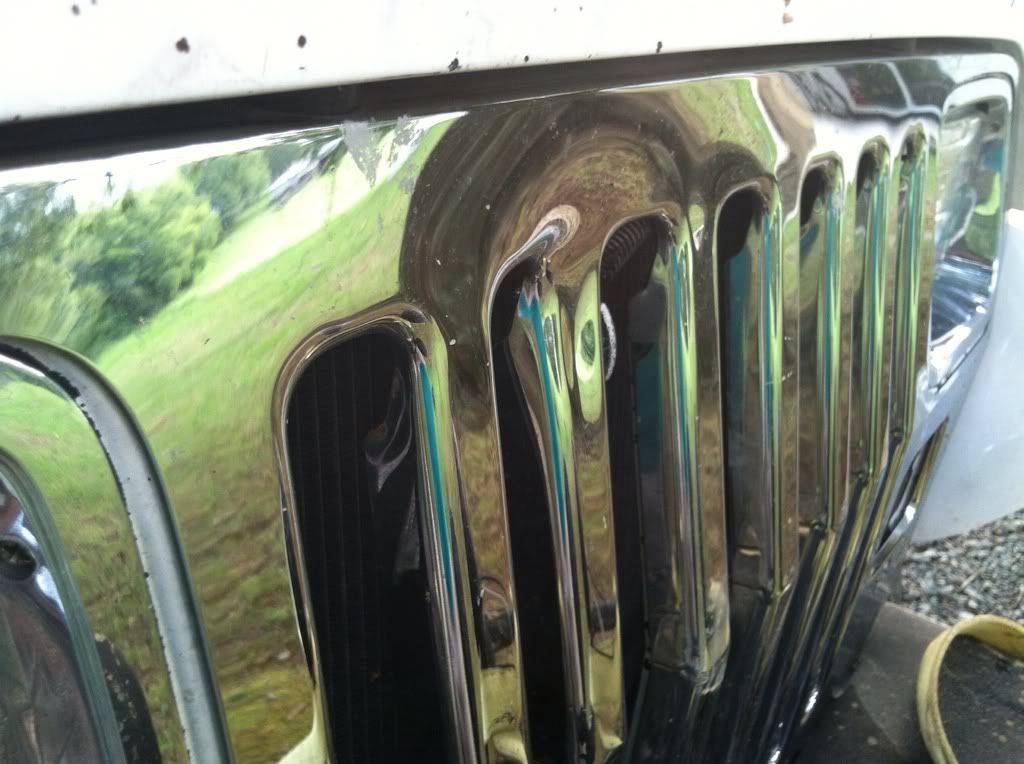 Hit a nice hole at some point and bent the passenger side front leaf spring. It put everything in a bind.
Guess I'm calling four wheel parts on Monday. That'll be fun.
We hilifted it and used a winch to pull the inverted shackle down a little.
It got me home okay.