Alright so before I get into the actual install, yes, I did take pictures
I wanted to actually talk about what the lift consisted of. This is not some straight ordered lift kit. This is a carefully pieced together lift based on two things.. Cutting out the crap that you don't need, and doing it on a Highschool budget. We aren't going for some cadillac ride here, but still want a lift that will preform well both on and off the trails. I did alot of research in this one and came up with 3 major components..
1) lift springs
2) lift shocks
3) transfer case drop
For my springs, I went with a set of Superlift 3.5in lift leaf springs. I got the entire set, Front and Rear, plus new poly bushings through 4 wheel parts.
$252.25 Delivered to my front door.
The shocks were a completely different thing. I was reading a thread on here that mentioned using truck shocks as your shocks after a lift. Any auto parts store should have them ready, in stock or can get them quick. The shocks I went with are as follows:
Front: 1997 Ford F-150
REAR
shocks
Rear: 1974 Ford F-250
REAR
shocks
The shocks are a full bodied shock meaning there are no shock boots to go on them. All together the total cost for them was $89.87 at Autozone.
I also got a 6 spacer T-case drop from a fellow JF member. I would prefer a straight bar type but this will do. Cost $21.00 shipped.
Those are the three pieces to my lift puzzle. Now, the install.
We started at 6:50 at in the afternoon. Me, my dad, my brother, and Buck, a family friend. We started with the rear and I was glad to get rid of those fang shackles.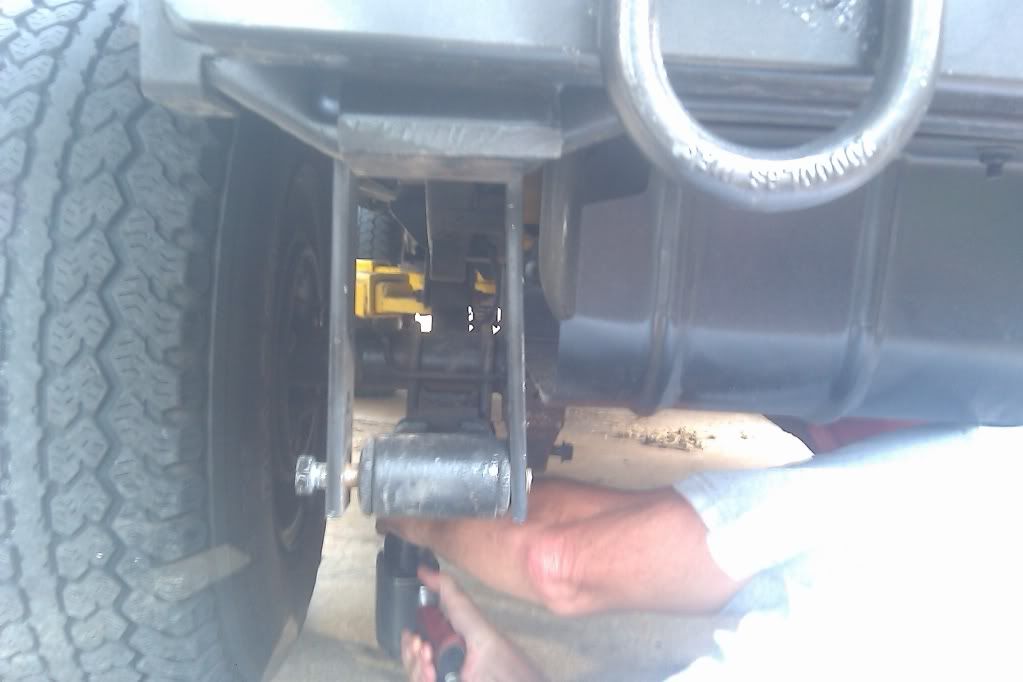 impact wrench was our best friend!
I expected this. Frozen bolt, only one way to fix it.
Okay, maybe two ways...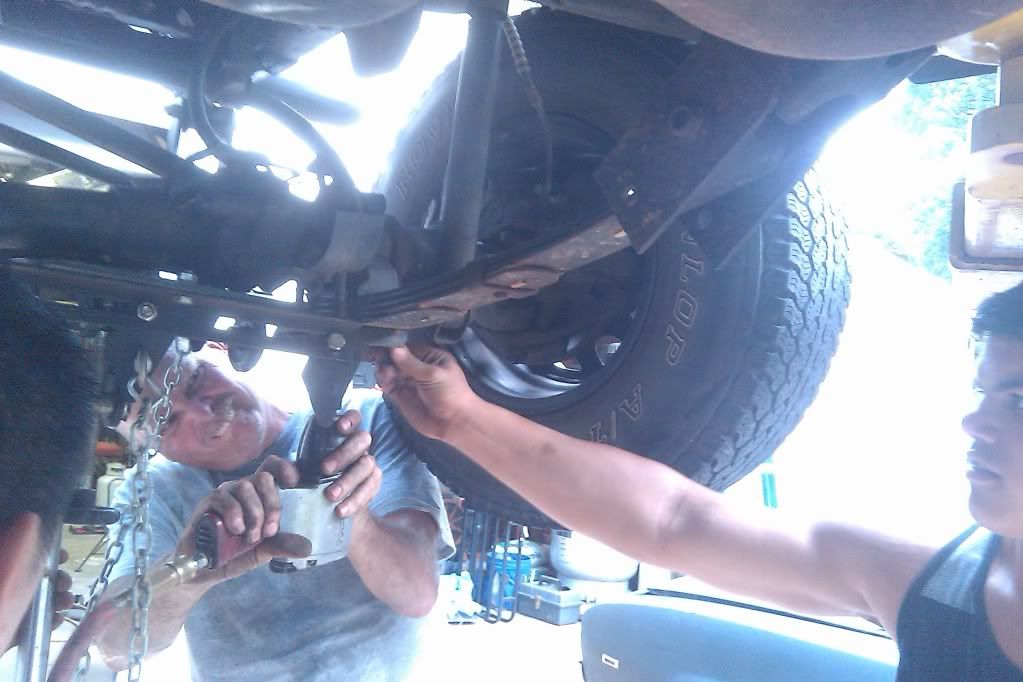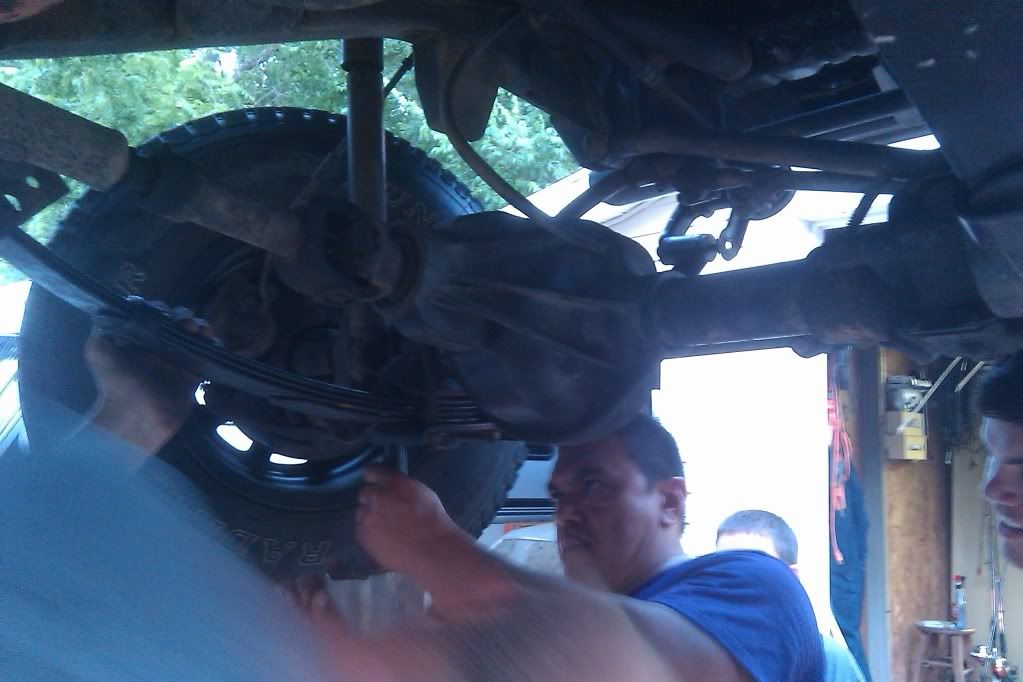 Rear didn't take too long, but because of the angle wedges on the springs I had to make a run to autozone and pick up some new U-Bolts. Simple. By the time I got back they had most of the front removed.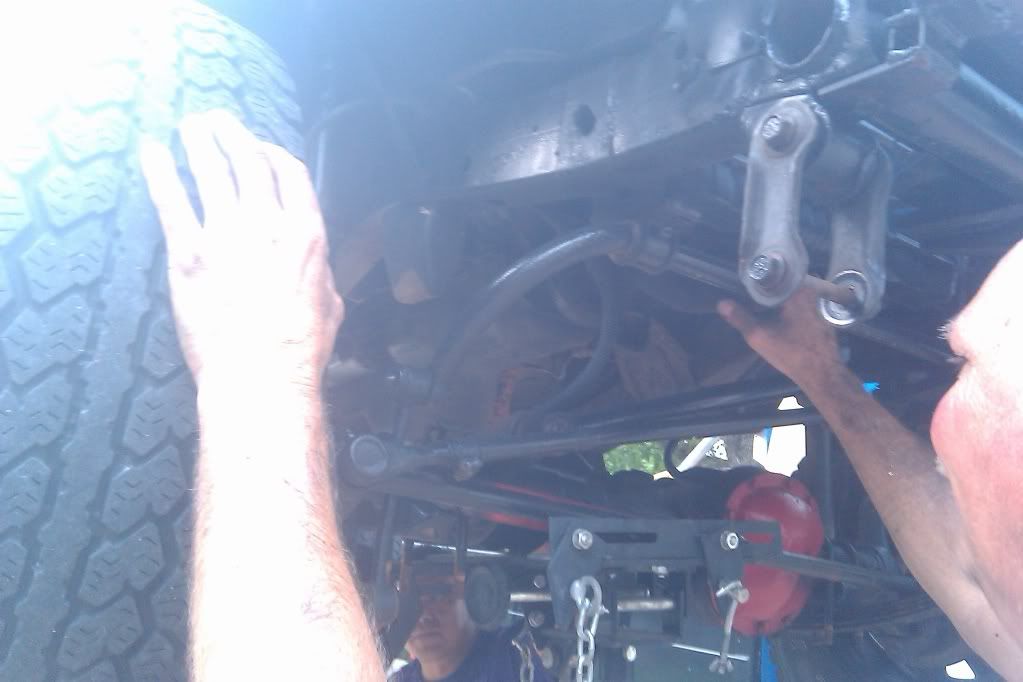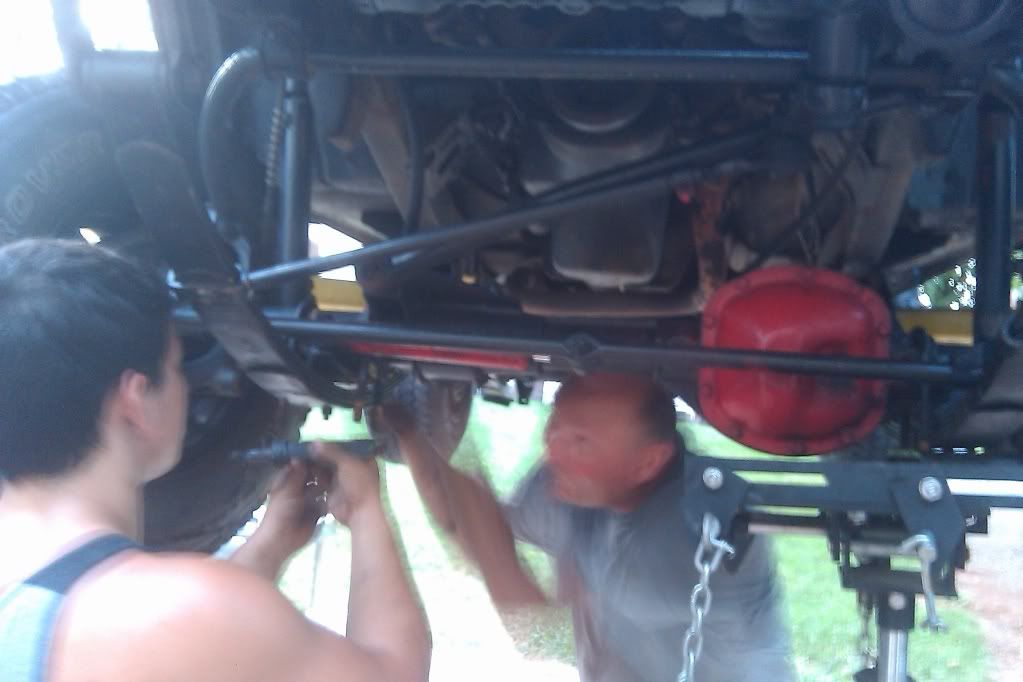 We had to ditch the sway bar, at least for now.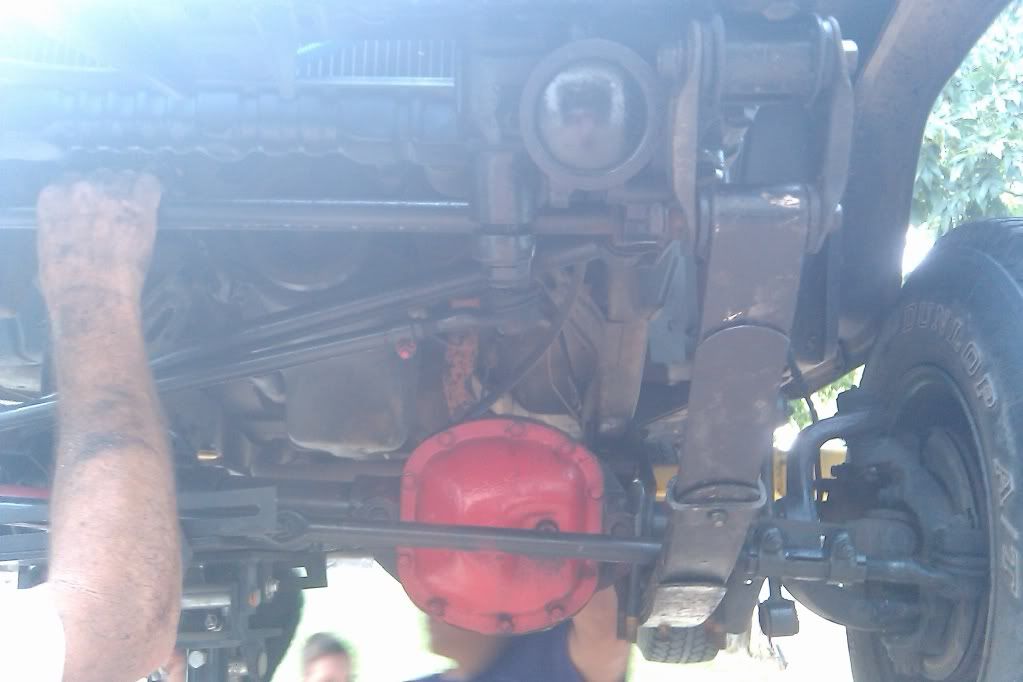 We did the same with the trac bar at least until tomorrow, buck is making an extension.
Now for the t-case drop. Seemed simple but Ofcourse. There is always one bad apple...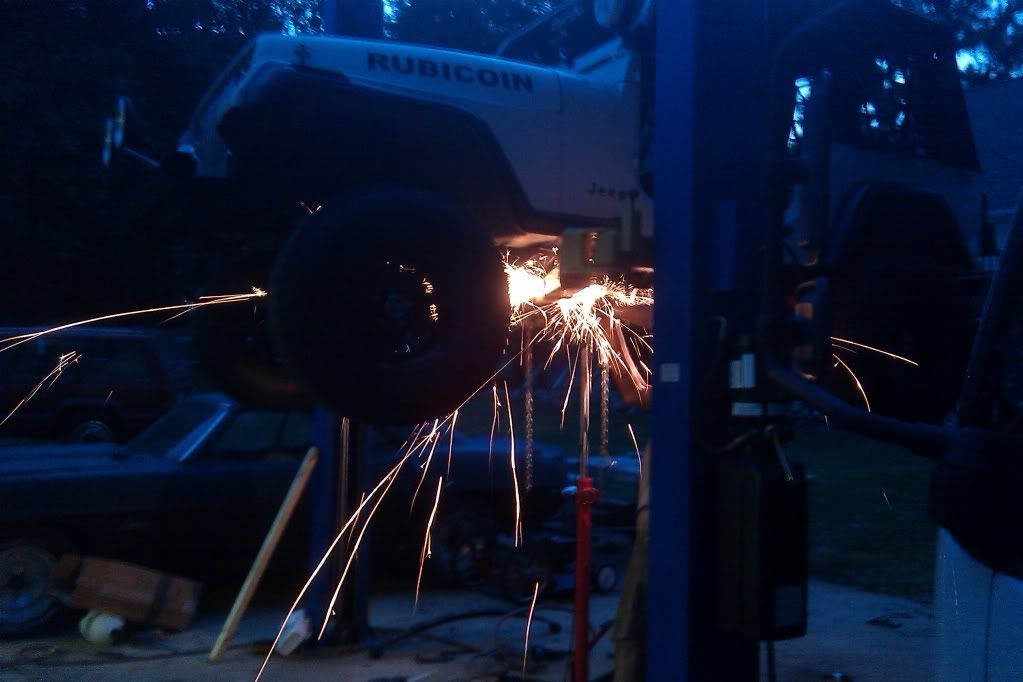 More sparks
It was too dark after that to take more photos but we finished with the shocks and sat her back down on the ground.
The shackles reverted back to their normal stance. From this...
I drove her home and had no vibes however it Is extremely hard to shift gears, I assume this Is a shift boot issue due to the t-case drop. Anyone else have that issue/know how to fix It?
She rode fine. A little stiff, but I'll fix that with a little flex. I do need to extend brake lines in the front but she's pretty much set!
We finished at exactly 9:41 meaning the entire install took right at 3 hours. A lot faster than expected, but we got it done!
Tomorrow come the before and after pics!
Now on to the next part!