Well I finally got some pictures from Rausch Creek, we have over 1000. Unfortunately I am now in the process of pulling the t-cases as I couldn't get the front output to go into gear, it would partially engage but wouldn't stay engaged as if it couldn't get past the detent ball on the rod. I ended up running the weekend in rear wheel drive, so I had to skip some of the more extreme trails, but I rode with my buddies or walked along as a spotter. Did have a chance to see how the 4:1 worked and how the rear suspension behaved. It's amazing what you can still go through with a locked rear axle.
A little poser shot to check for any issues before the start of the day, the front is fully articulated but I still have 2-3 inches of travel left in the rear, most likely due to the rear antirock and no front sway bar.
The first obstacle were I realized I wasn't getting the front to engage.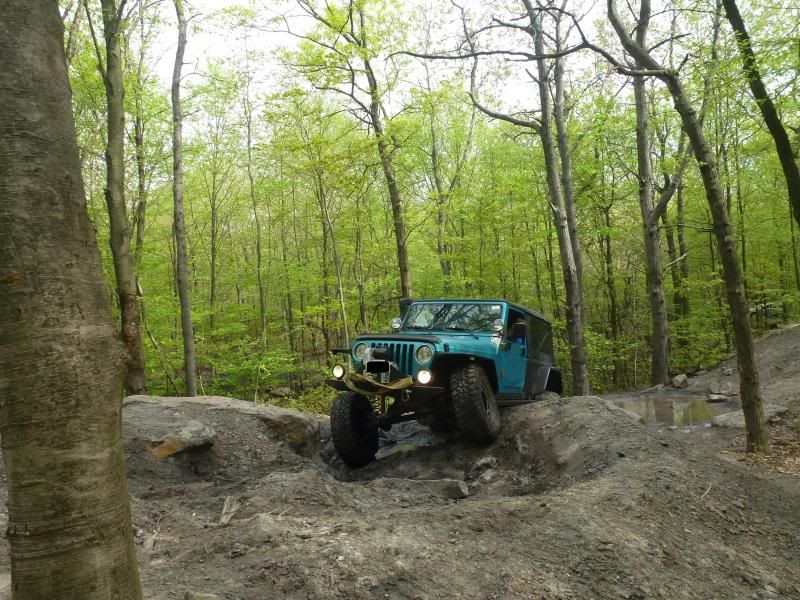 Continuing on