Quote:
Originally Posted by
Hendrix
Buff it out, and send me some guardian panels and I will paint them. Then the whole Jeep that is really visible will be repainted.
haha thats always an option...o yeah dont forget the cowl
Got a few little things done tonight:
Installed the hood pins and front signal lights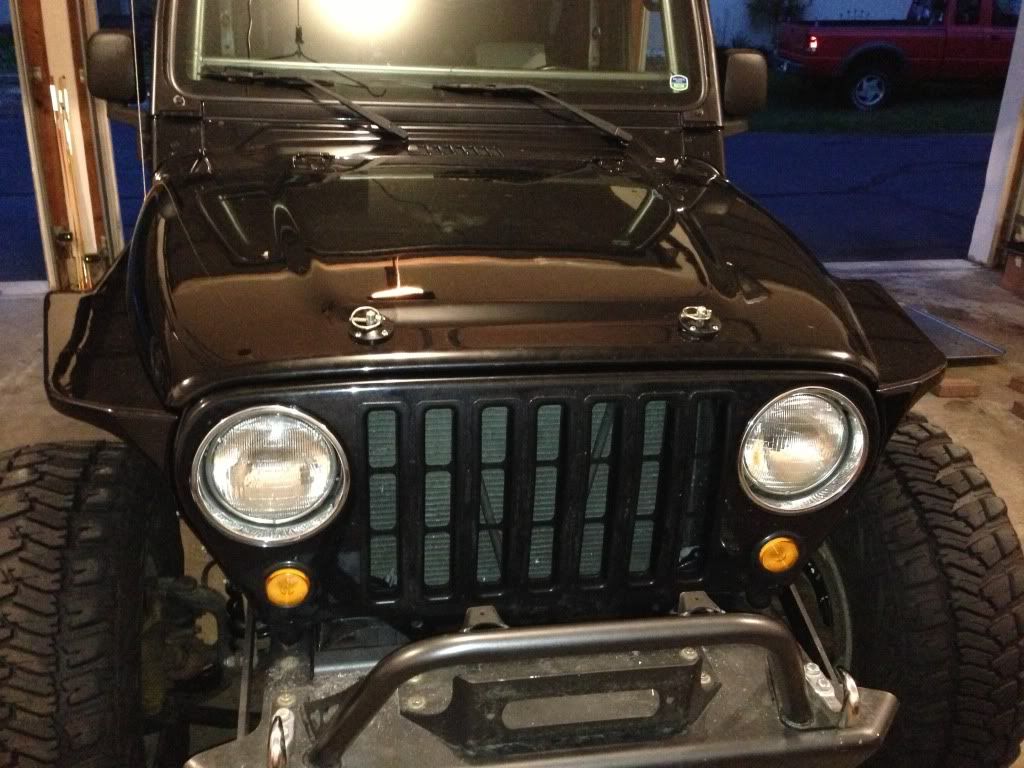 Put in the plastic gas bezel. Rusty its a bad pic since it was dark but the corner armor moves the opening back and provides this plastic piece.
Rewired my CB to the battery and installed the PSC fender vents
Also was able to mess with the mounting point of my CB antenna, remount my windshield frame armor, and retighten all the jam nuts on my CAs.