Genright EXT tank install Part 2 of 2
Once you jack the tank up secure in the rear 4 bolts
Be careful not to pinch any lines while jacking the tank up. Once in place the skid has 2 ears on the sides that you have to mark a spot on the frame with a marker. Drop the tank again and drill this spot out on the frame all the way through.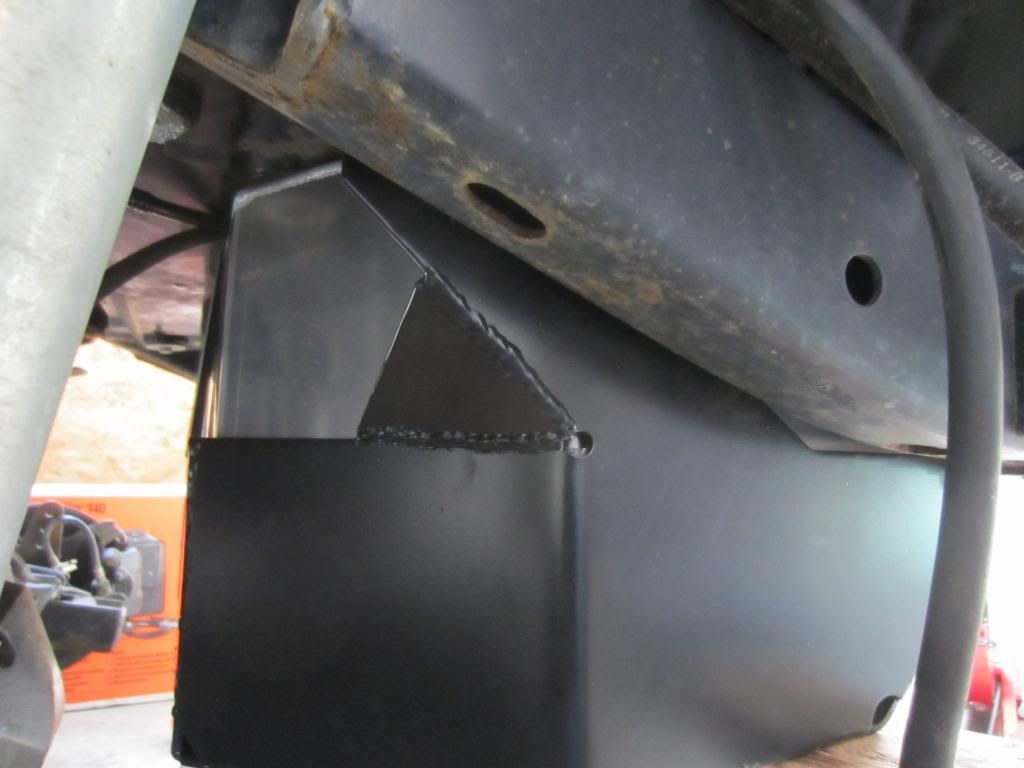 inside view
Instructions say to drill a 3/8 hole through the entire frame and then only drill the inner hole to 5/8. The only reason one side has to be drilled larger is to fit the crush sleeve that prevents the frame from well crushing inward while tightening the bolts. I decided there was no reason why I couldn't drill the outside part of the frame to 5/8 since it would be easier then climbing under the jeep and drilling again.
Helpful tips for this step: have good drill bits ( I broke at least 4), have a 5/8 drill bit which I didnt so it took me forever to use a 1/2" bit and make it large enough and start with small pilot holes and slowly increase in size.
Reconnect fuel and electrical line to fuel pump assembly
Having someone to help avoids this
FINISHED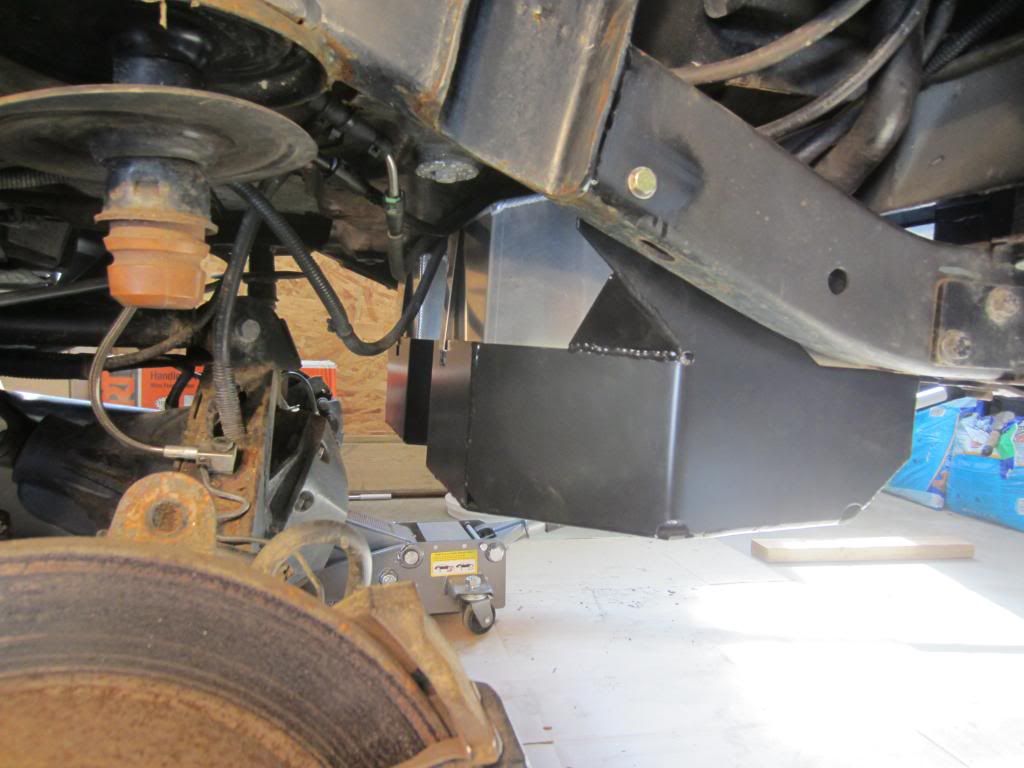 Jacked up the rear axle to see how much room I had and it must be the large Riddler cover but I dont have a full 5 inches to go backward which is a bummer.
Mounted the driverside stretch corner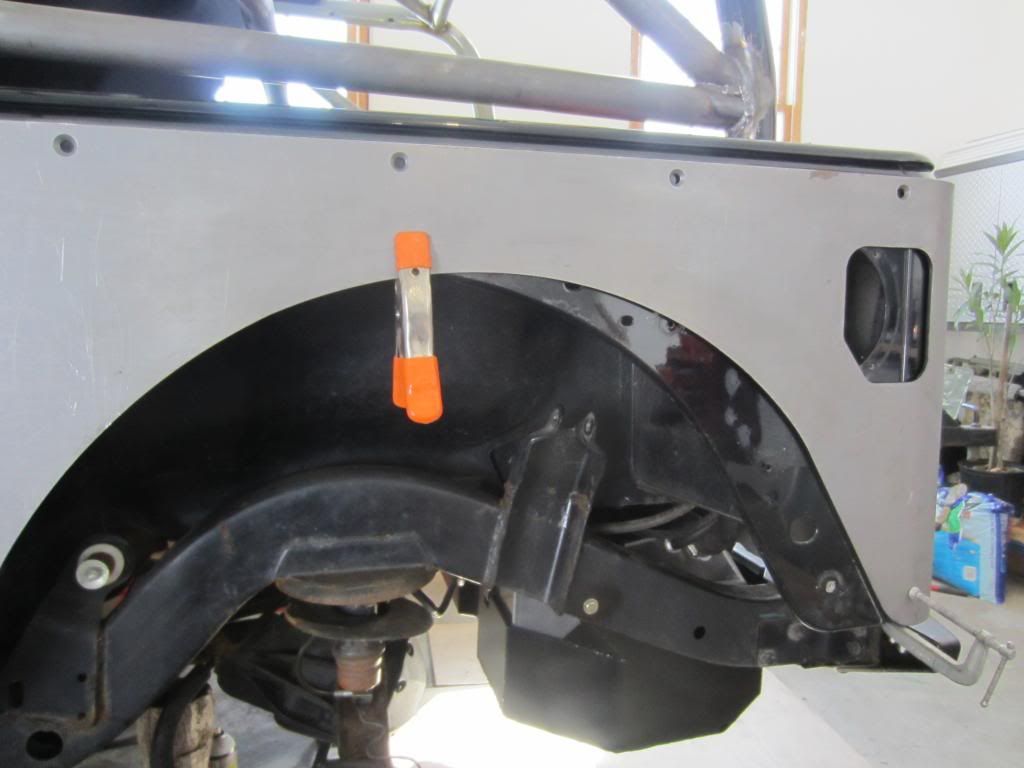 Thats about it for today