It was a Murphy's law sort of weekend. I thought I would start with something easy and replace the oil pan with my new H3 kit. Kit was complete, came with the baffle, all hardware, pickup, gasket, dipstick and dipstick tube. I started to snug up some of the oil pan bolts when I noticed there was a bolt hole in the pan that didn't go into the block. Took the pan off and it looks like someone filled in the hole with weld or whatever after a bolt broke. So I drilled and tapped it back out.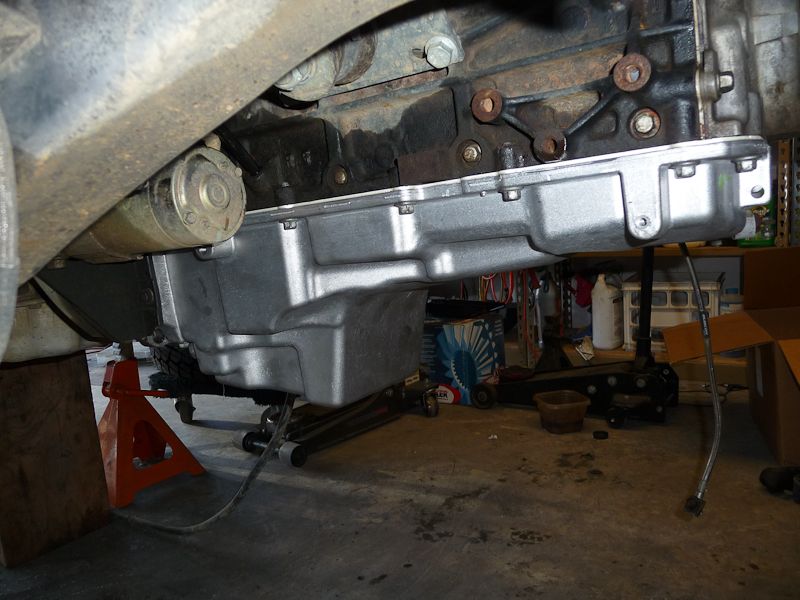 With that done, I figured I would work on the front axle since my anti-rock wasn't here yet to finish the rear. Drilled a bunch of holes in my axle and installed my sleeves. No problems there, everything went nice and smooth.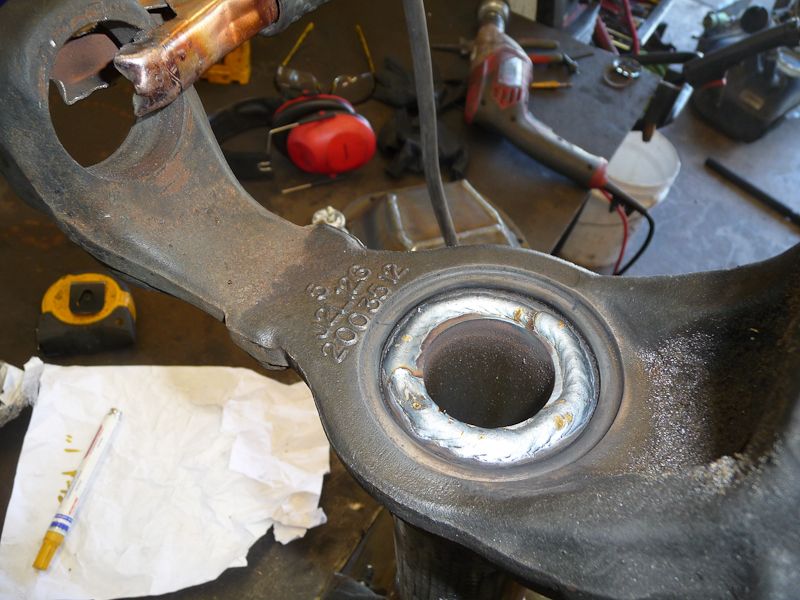 Then I welded on my inner C supports.
After that was done, I pressed in my Synergy ball joints. No issues there. Then I tried to bolt my knuckles on... And it would barely turn. WTF? So I pulled the knuckle off and scratched my head. The other side went on just fine and turned smoothly. So I started measuring things to see if my inner C was bent. Yup.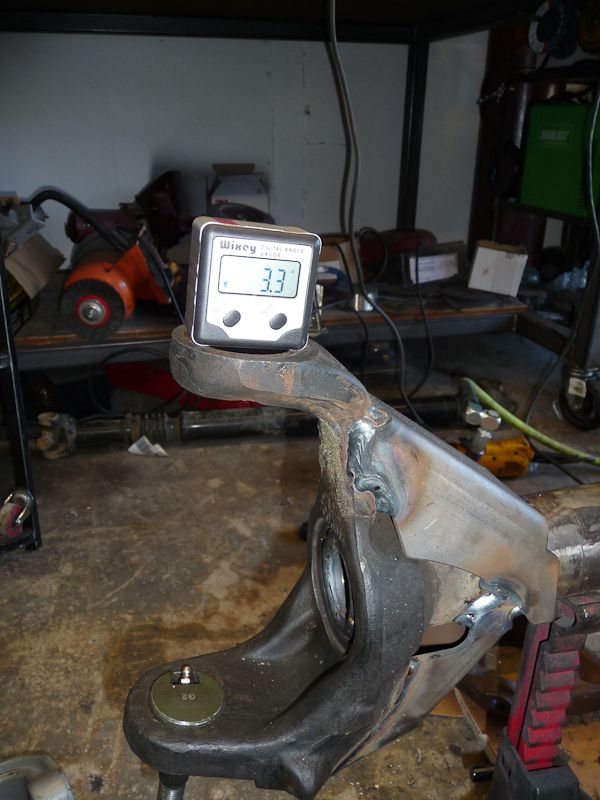 Bent 3.3 degrees. Might as well have been a mile. I grinded the C supports off and scratched my head some more. I thought, since it is already bent, what is the harm in cutting half way through the upper C, beating in place with a hammer, and welding it back up?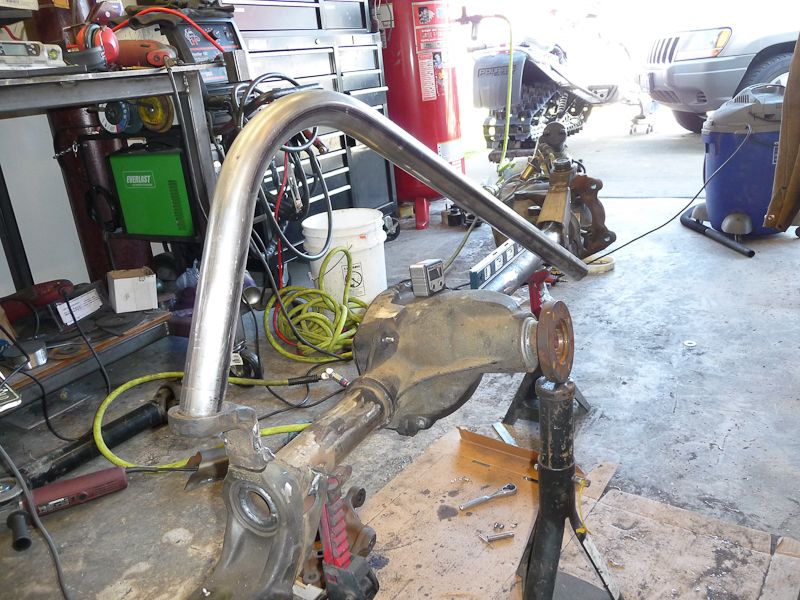 I had some 1.75" tube that was bent so after I cut my relief cut, I put it in the upper ball joint hole and bent it back till....
Yup. Money. Welded the supports back on, cranked the welder up to 11, welded the hell out of the relief cut, and through the knuckle back on. Smooth as silk, and the camber is within .3 degrees on the left and right. Good enough for a Jeep, I think.
That side of the axle had a broken shaft, and I think what happened is the shaft let go, took out the ball joint (it was way bad) and bent the upper C.