Worked on the back half of the cage. I have to say tube work isn't my favorite yet. Very tedious trying to get everything matching and level and fighting a crappy HF notcher doesn't help either. I also finished up the side panels of my tub.
One side done.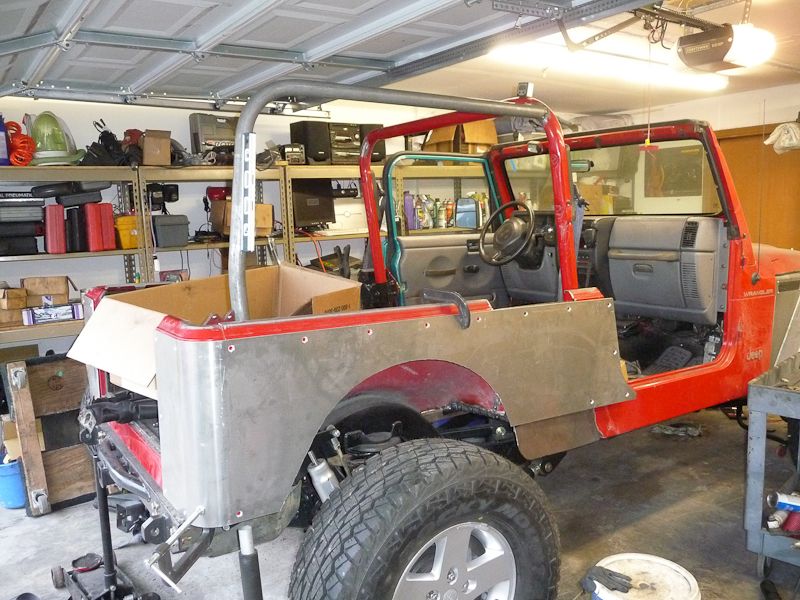 And the other
The 4" Savvy springs came in today. I swapped the front ones out, and I'll knock that back out tomorrow.
Here's a comparison of the front 3" VS the new 4" spring. Also, it looks like Curries has a few different combinations of springs they can set you up with depending on how heavy you are. The front 4" box said it's for JK's as well.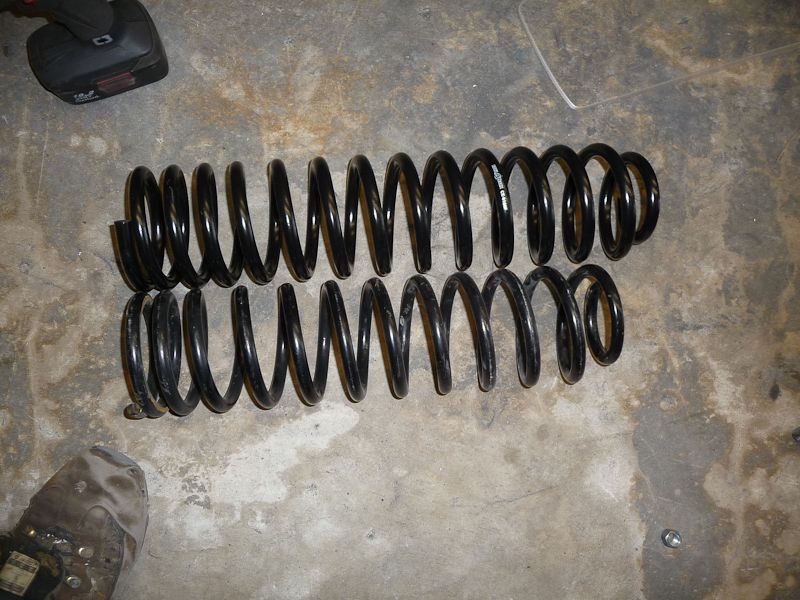 I also tossed my poly bump stops in favor of some new stock replacements from Crown. I have 5.75" of travel at full compression now. Should end up around 5 with full weight after the springs are broken in.
Here's a shot with 4" springs in the front and 3" in the rear. Pretty level, but it's still missing a lot of weight. I initially ordered the rear LJ springs, but I told Gerald what I was doing and he said go with the TJ springs since the LJ springs would be too high.