Quote:
Originally Posted by
Sundowner
That sounds exactly like my experience with them; they made up for it quickly.
I'm hoping so. I do like the way they look, and we all know how important that is.
First thing this morning I had the intention of putting my driver's side fender back on. Then I caught a glimpse of my power steering cooler I bought a while back. I had intended to install it when I did the 5.3 swap, but the urge to drive the thing made me toss it into the "do later" bin. Well, there it was, begging me to put it on... It will only take a few minutes...
Hour and a half later I came up with this.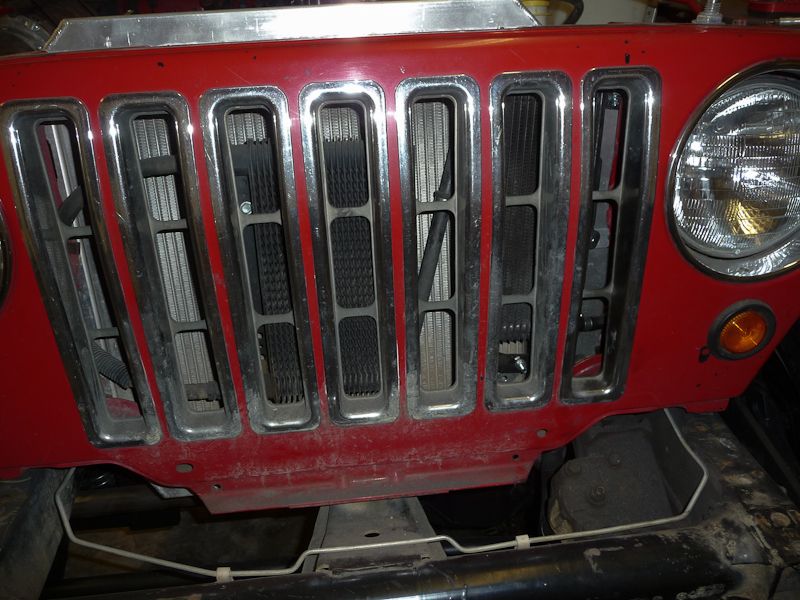 It fit well, and the clearance around the hoses is good. The cooler is actually a trans cooler off a ZJ Grand Cherokee that I snagged at a junkyard for $10 awhile back. It is a good size, stacked plate cooler that has the right sized connections and has 3 tapped mounting tabs. Perfect.
I started the body work today as well. Rough cut the corner guards and clamped them into place to make sure the back of the tub was square.
Then I put some 16 gauge in the bender and made myself a floor. I now have one, continuous floor in my Jeep!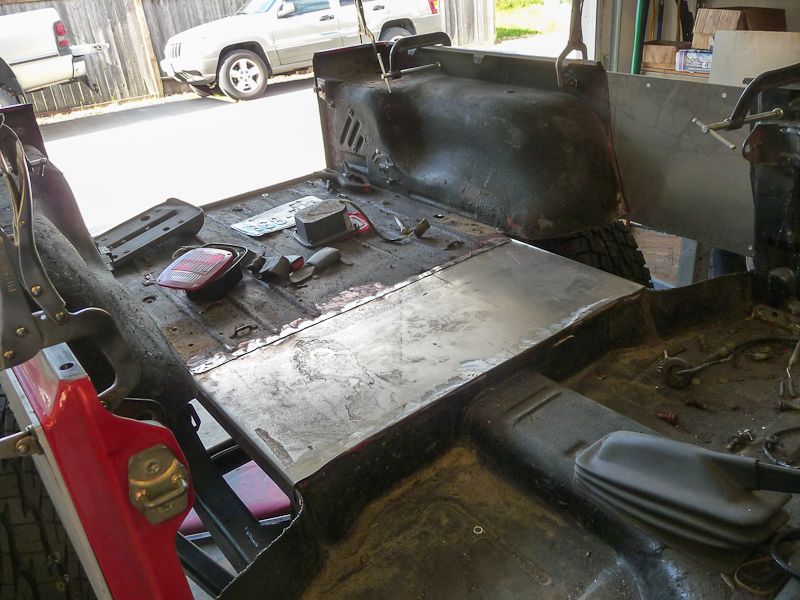 I also put the engine compartment back together. It's oil, oil filter, and coolant away from running open headers. I also finally installed the horns. Very annoying to drive around without those.
I also made some measurements today. Looks like I'm sitting on a wheelbase of 108" and a belly height of 19". Should work nicely.