Here is a picture of the driver side header painted. Fits perfectly around the spark plugs and steering joint.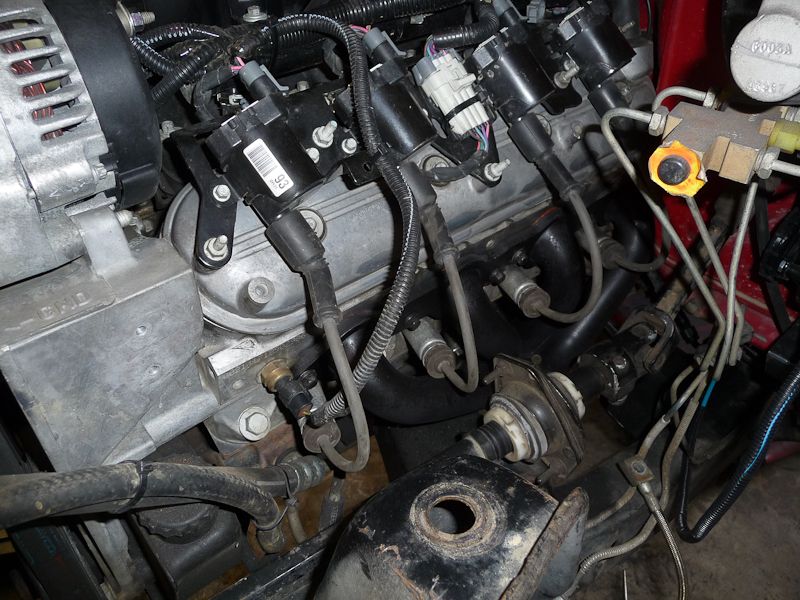 Spent a lot of time on the front end. Every little change required around 15 other changes. As of tonight, all I have to do is make some sway bar brackets and finish weld the drag link and track bar. Then the front is DONE.
Here it is at full droop.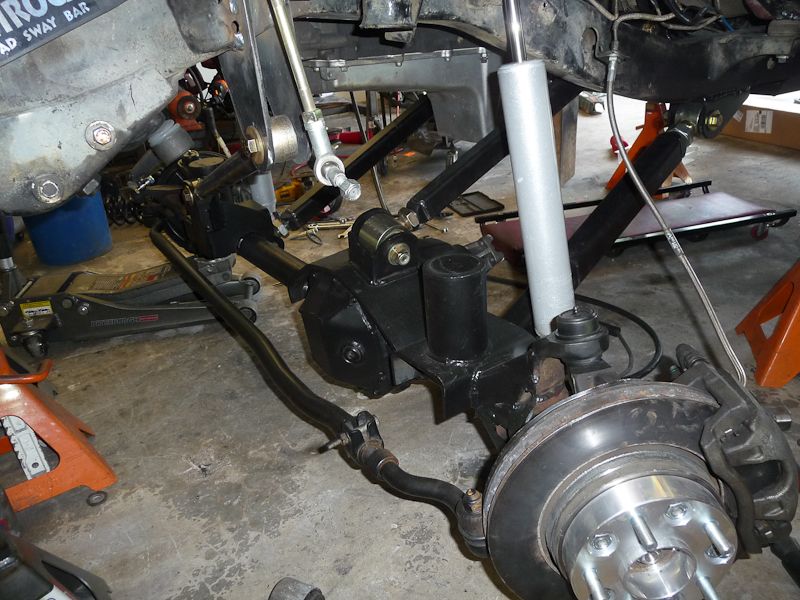 And full stuff.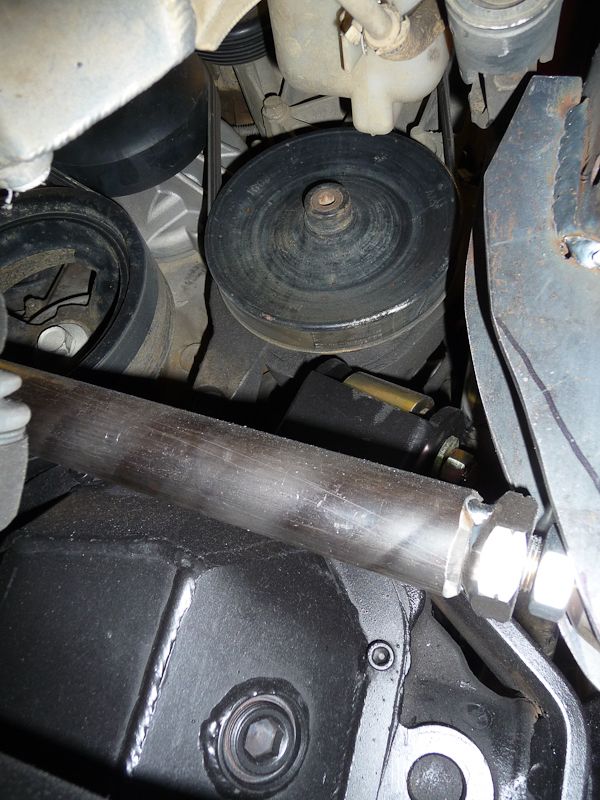 Everything is pretty tight at full stuff. I have a finger's width between the upper link mount at my power steering pump and about that close in two other places. If I moved my power steering pump up and my upper link over, I may be able to get another inch to inch and a half out of it. As it sits, I have around 4 inches between the bump pads. This is with 3 inch Savvy coils sitting at around 14.5" from top to bottom of the coil. Not great, because that means I'm only getting 2.5" out of the springs with no winch, bumper, or interior in it. I took a measurement of 14" before tear down - so only a 2" lift.
So, long story short, I need around 4-5" of REAL lift over stock spring with full weight. Not sure which direction to go now since I'm not too excited with how little the 3" spring got me so I'm not sure the Savvy 4" spring is the solution. Maybe the 4" spring and a 1" spacer?
Here's the front with a tire bolted up. Full stuff and turned to lock. Very little clearance between the anti-rock and tire, but enough.
I had to put a bend in my anti-rock links to clear the track bar bracket. Love the swag press brake.