The original plan was to put the axle in about the stock location, maybe .5" forward. That way I could reuse my track bar and avoid removing the factory track bar bracket.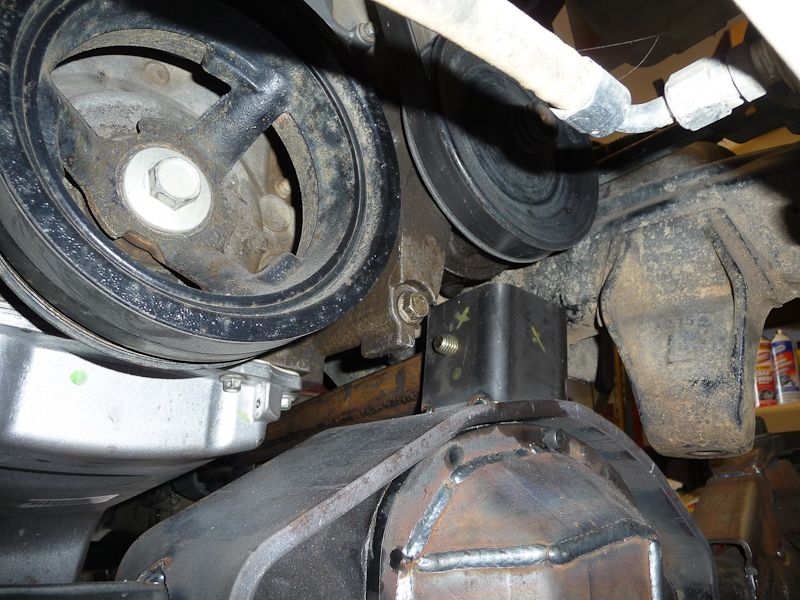 This is what it looked like. Not happy with the amount of uptravel I was getting or how close everything was to... Everything. So what if I move if forward 2 inches? Much better....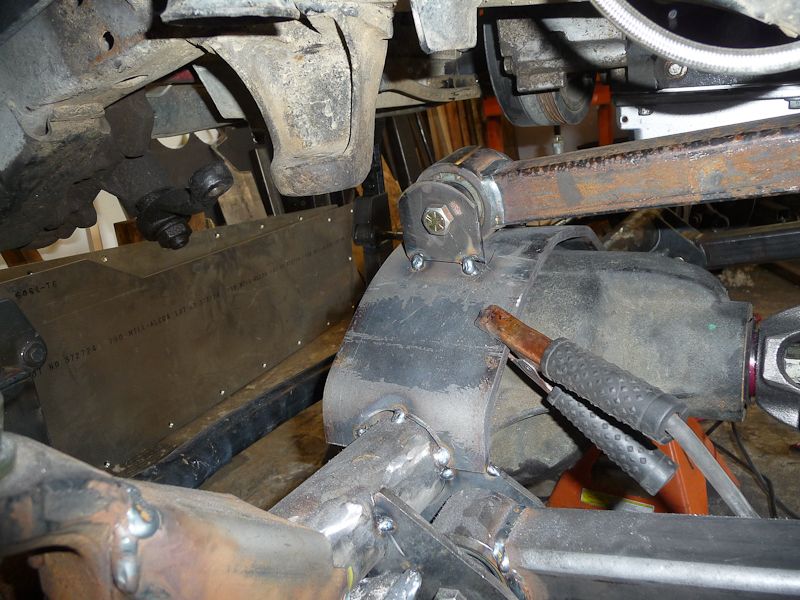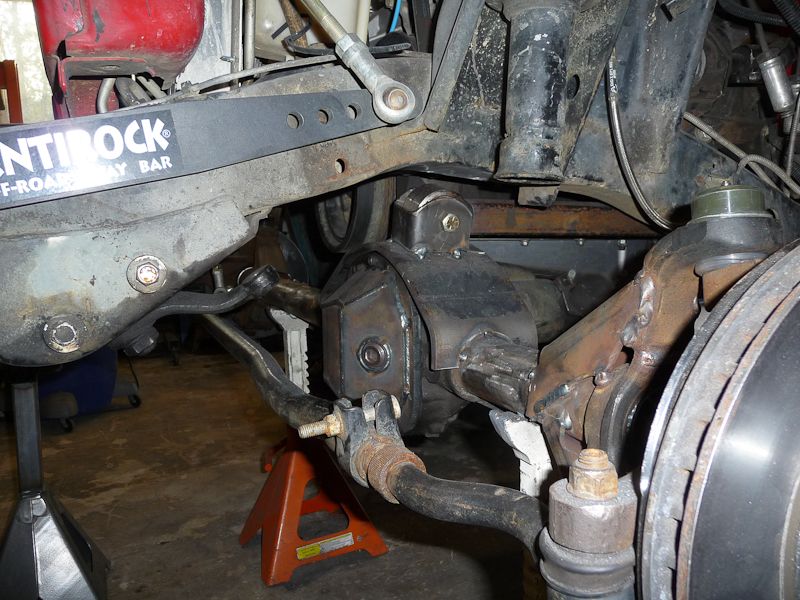 I gained at least 1.5" of up travel. I've read that removing the factory track bar bracket is a pain. That is absolutely correct. I can't believe how solid that sucker is attached to the frame. I killed two good cut off wheels, a 40 grit flap disk, and a set of consumables for my plasma. I was originally going to quit my job and start a business removing factory track bar brackets, but after this ordeal I think I'll stay where I'm at.
Of course in Jeep world, one change means you have to change 20 other things... So a call to Currie, Ballistic Fab, Poly Performance, and Amazon was made. I'll be making a track bar out of 1.5" .25" wall DOM with narrow body Johnny Joints at both ends. It will be double adjustable, so that should make adjustments very easy, and with the Ballistic hex inserts, keeping everything tight will be a snap. I also got Poly Performance's HD all metal TRE's and double adjuster inserts. 1.5" reamer from Amazon.
It's a Jeep thing, and I'm not sure I understand. $$$$$$$$$$$$$$