It's been a really long, really busy month at work. So I haven't had much time to even touch this thing. But at least all the OT has allowed me to order more parts. Over the last few days I've had a little time to work on a few small things.
LS6 intake installed.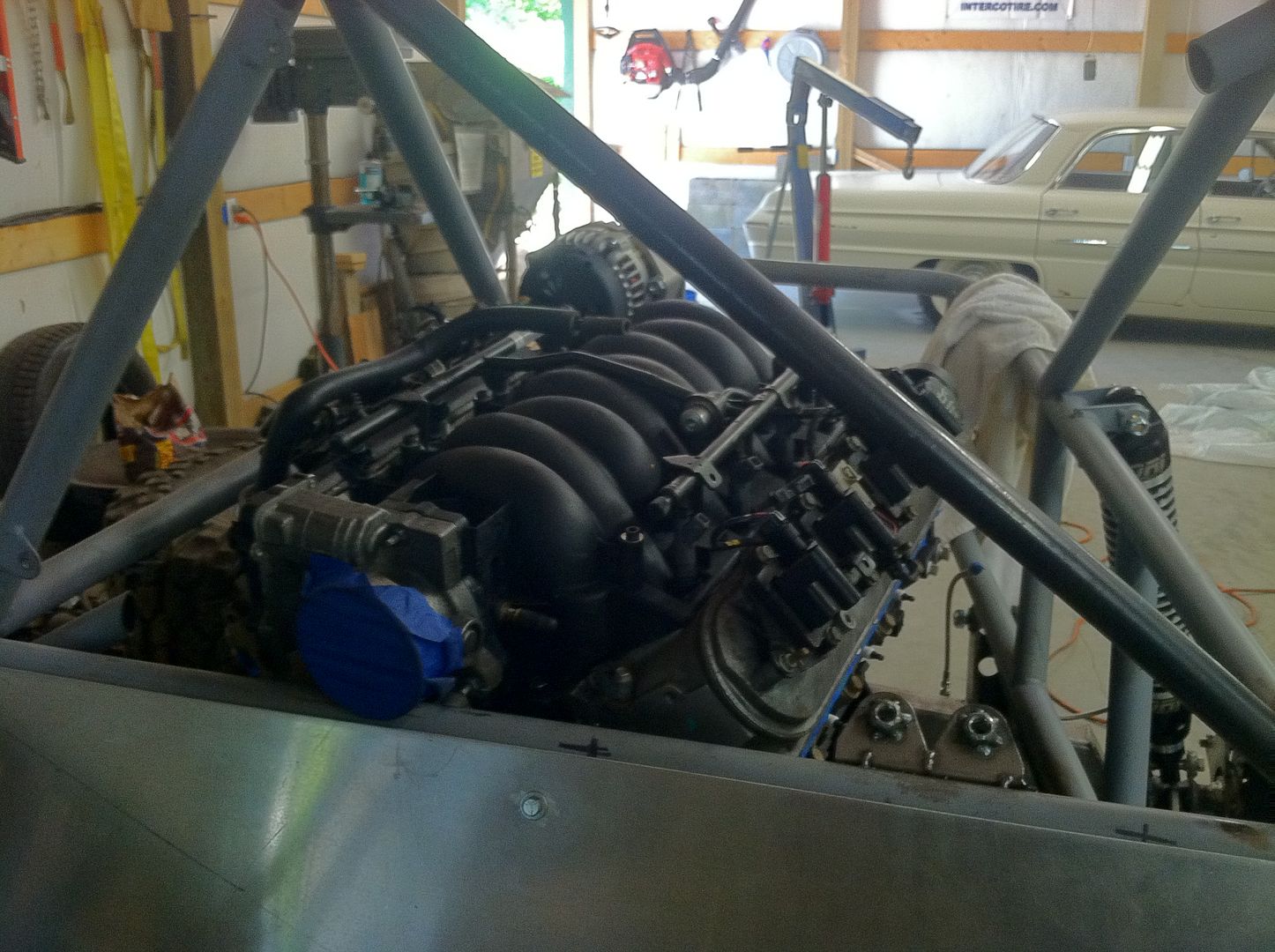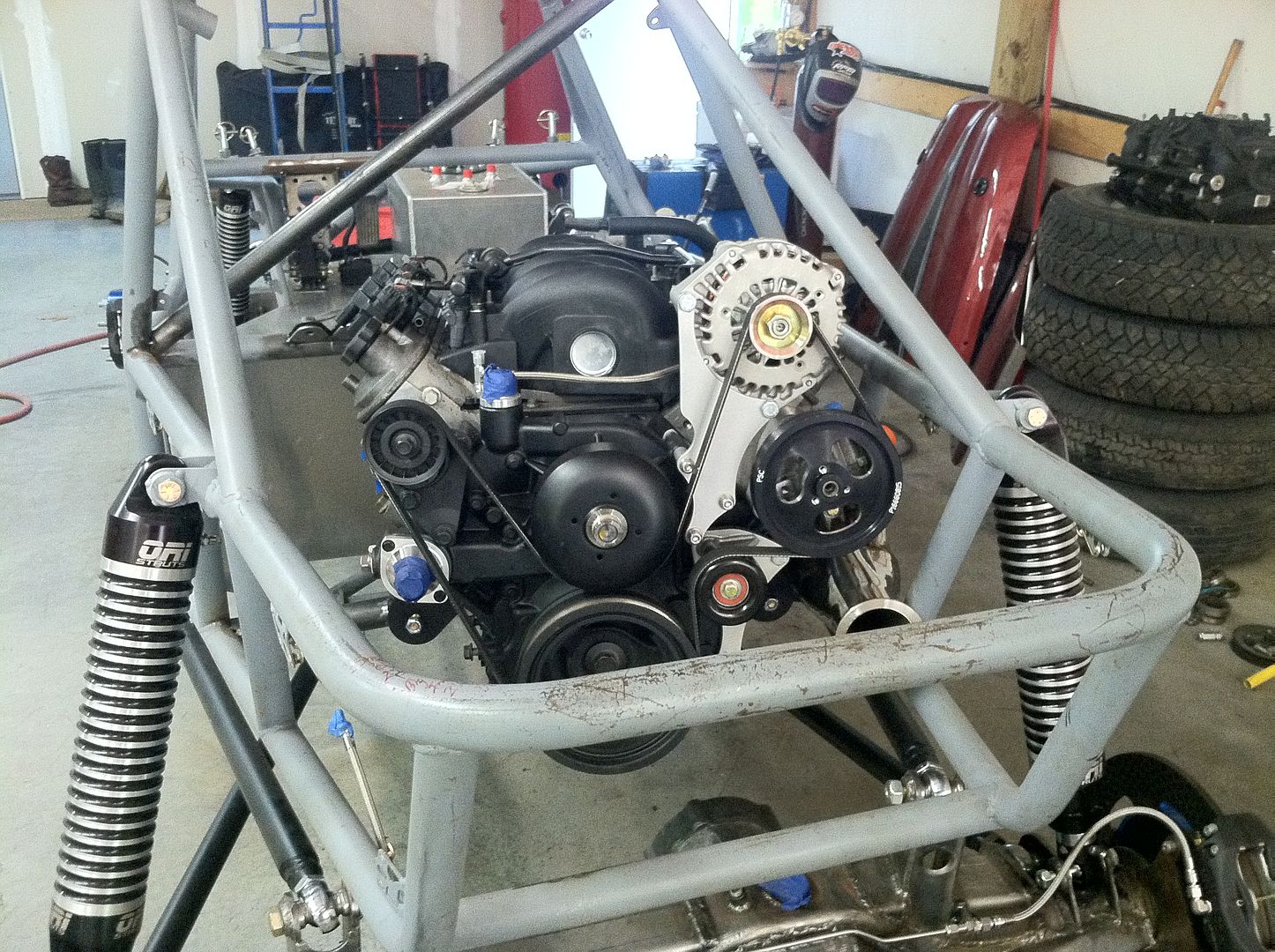 New oil pan installed.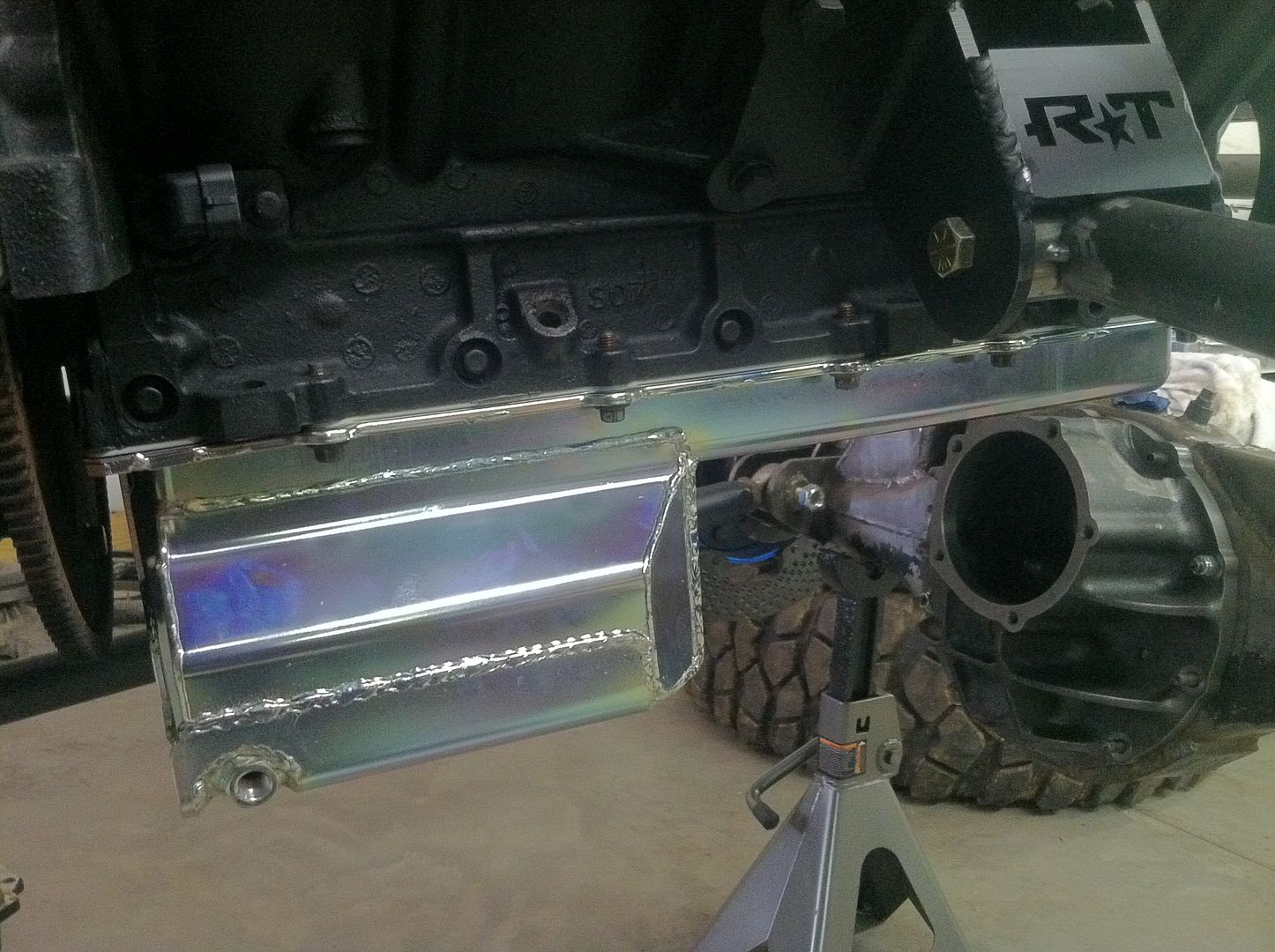 Orbital, column, and steering wheel mocked up.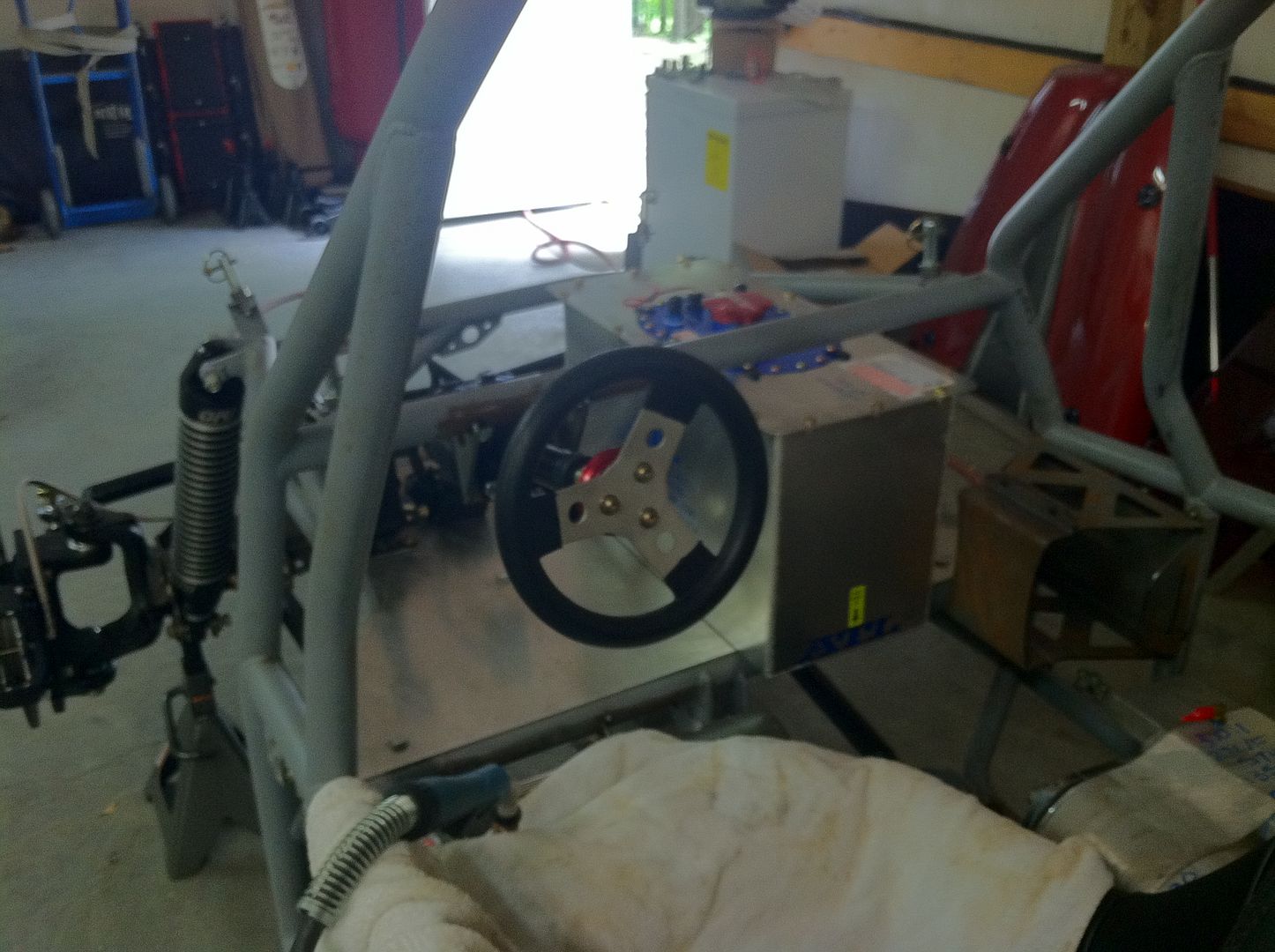 The lighting in that picture is horrible, but you can kinda see the new fuel cell sitting there too. I decided to ditch the RCI cell, and had a custom ATL cell built. It's a 8 gallon cell with an in-tank Bosch 044 pump feeding from a trap door surge tank. It was pricey, but man is it nice.
I also got the Radiator in from PRC. I highly recommend them if you need one built. I ordered it on a Friday afternoon and it was built and shipped by Wednesday. The quality is top notch as well.
Once I got the radiator here I decided I didn't like it mounted over the engine so I decided to put it back down in front of the engine. So far I just have the lower mount mocked up. I split a short piece of 1.75" tube to saddle the 1.5" and welded on a piece of 2" flat bar to support the bottom of the radiator.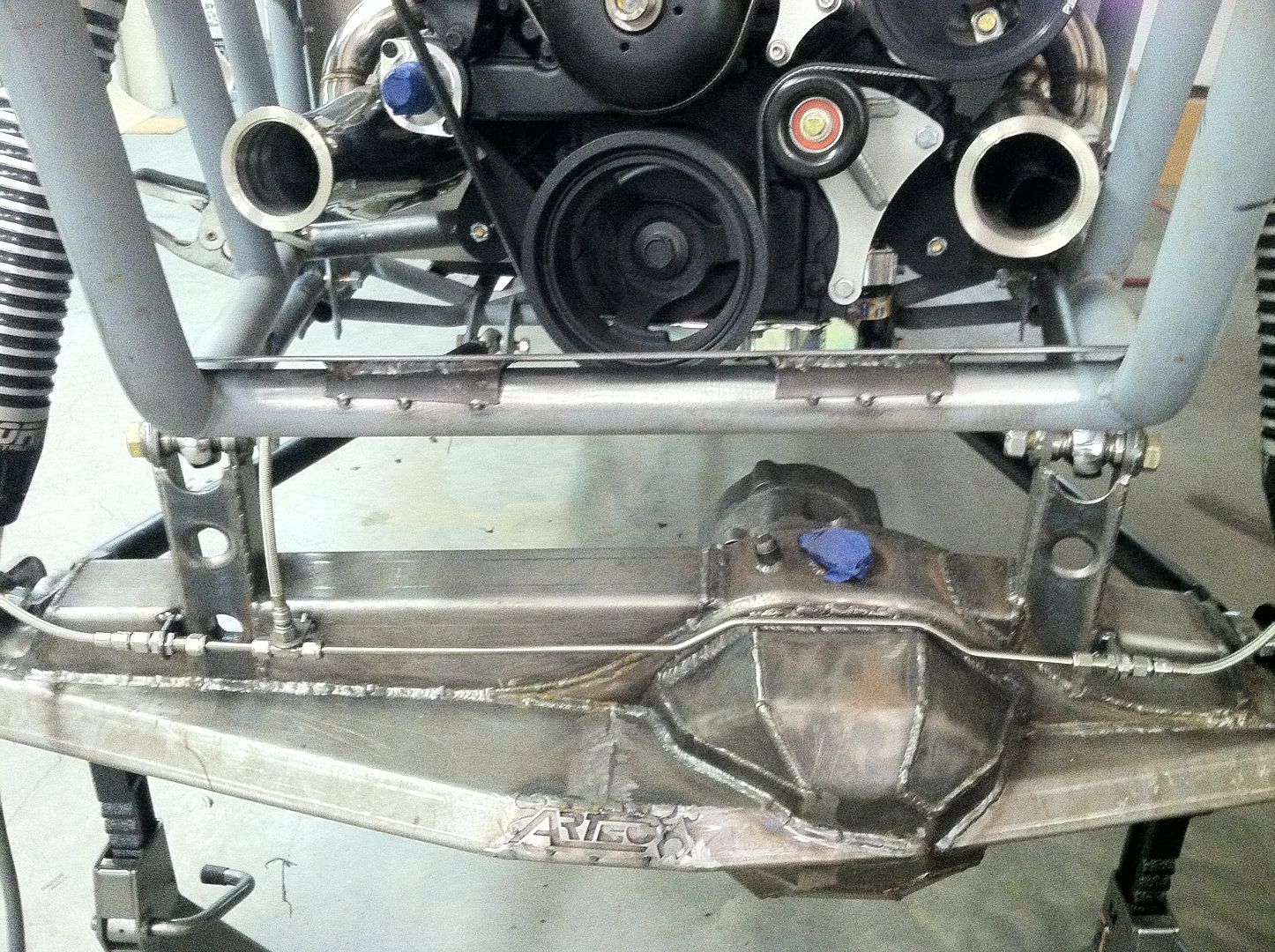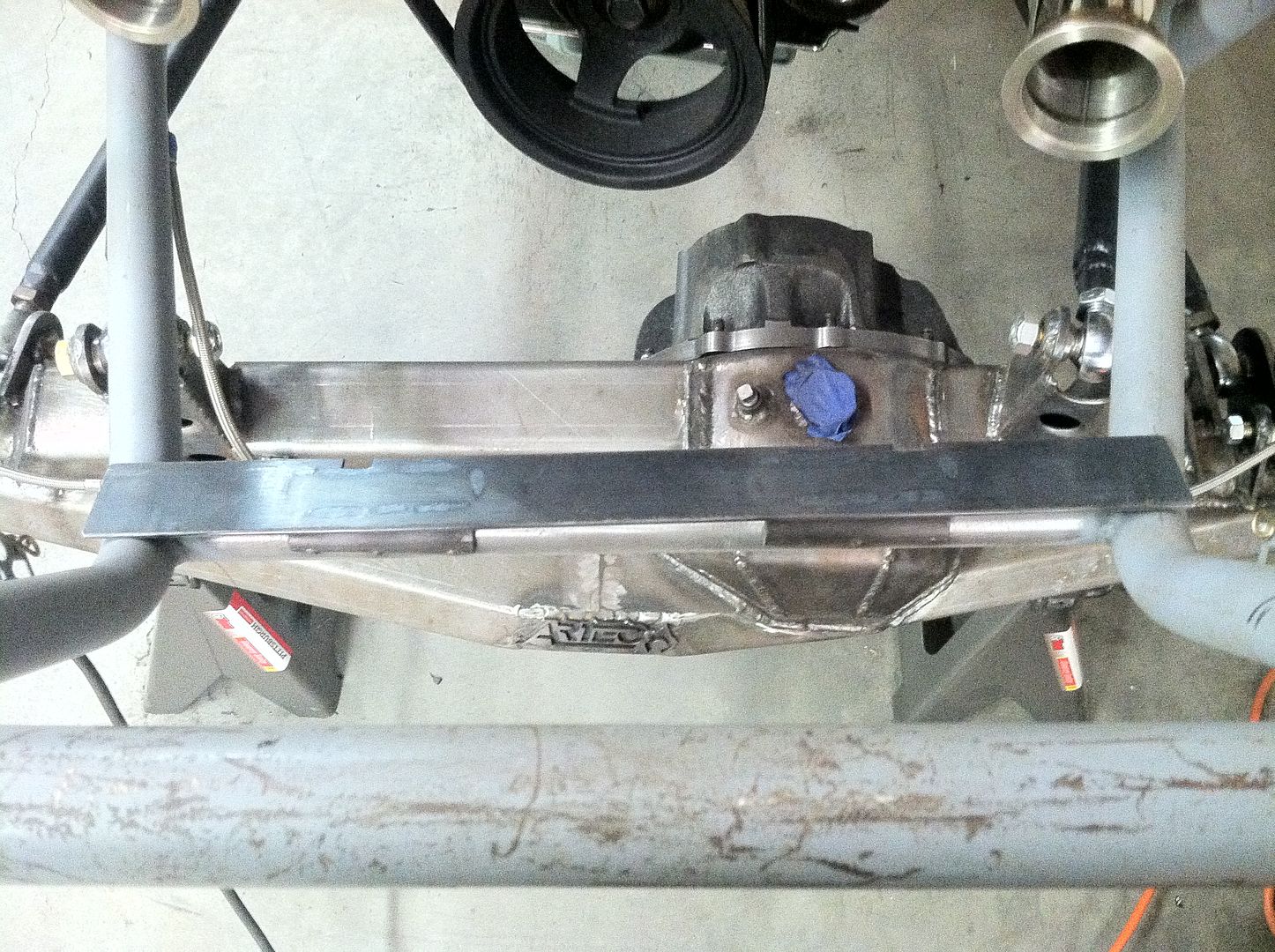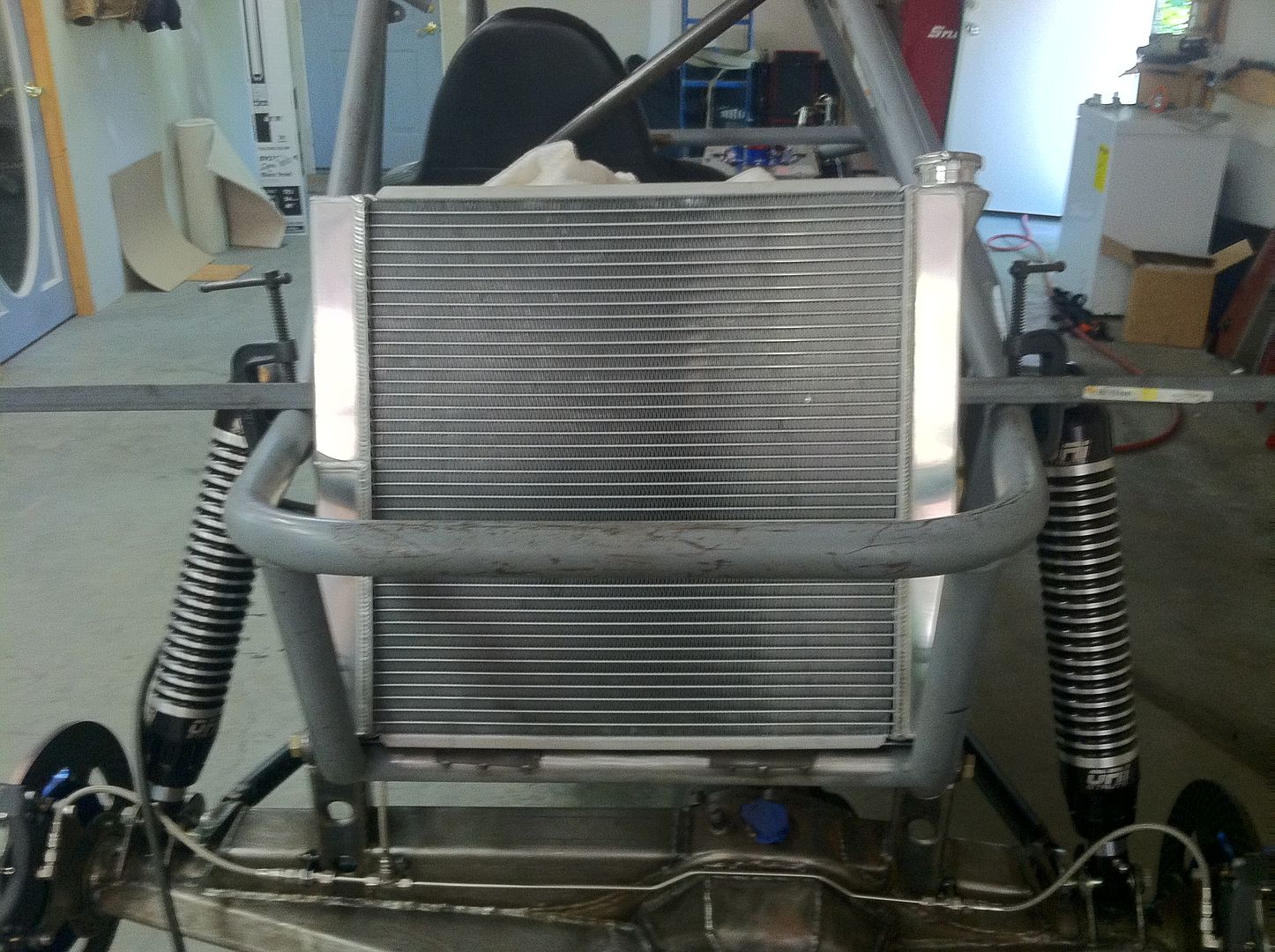 I still have to bend some tube to protect the radiator and build the top mount off of.
I also worked on the shifters for the Atlas. With the the standard shifters the levers were almost behind the seat.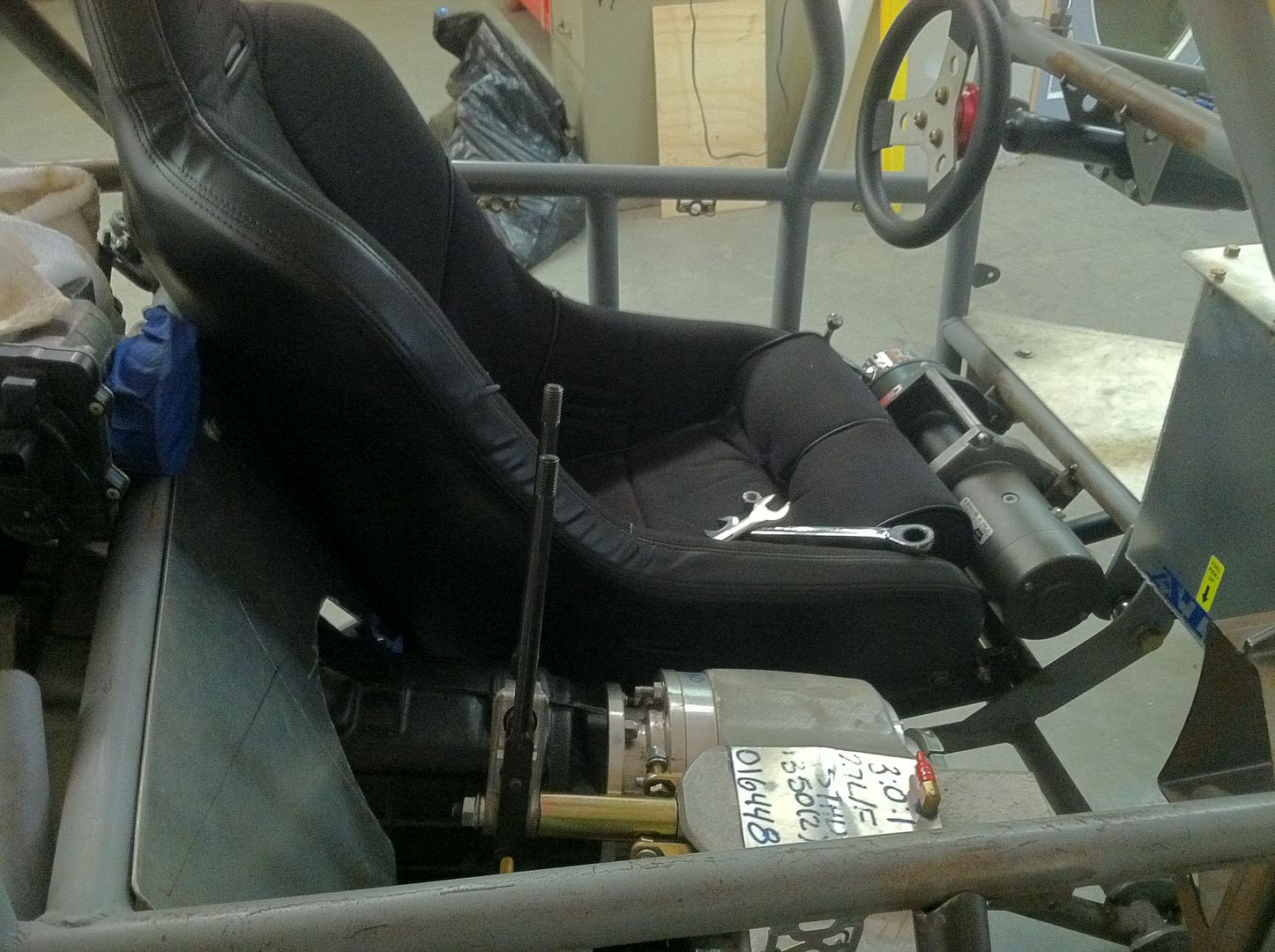 I cut the levers off short and used a couple short pieces of 1/2" sch. 80 pipe as a sleeve for the new lever.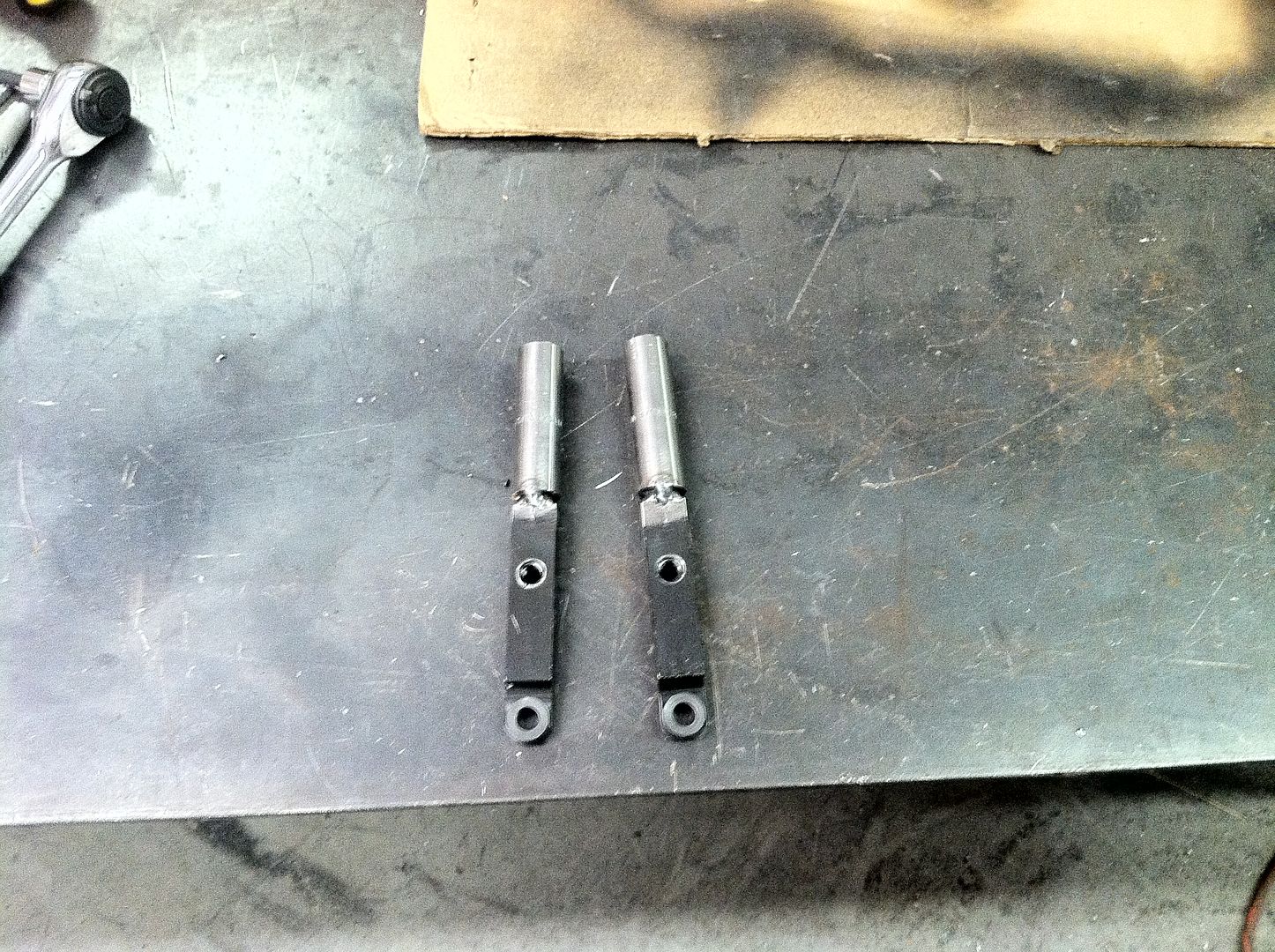 I bent and threaded a couple pieces of 1/2" for the new levers, and added the pistol grip handles just because.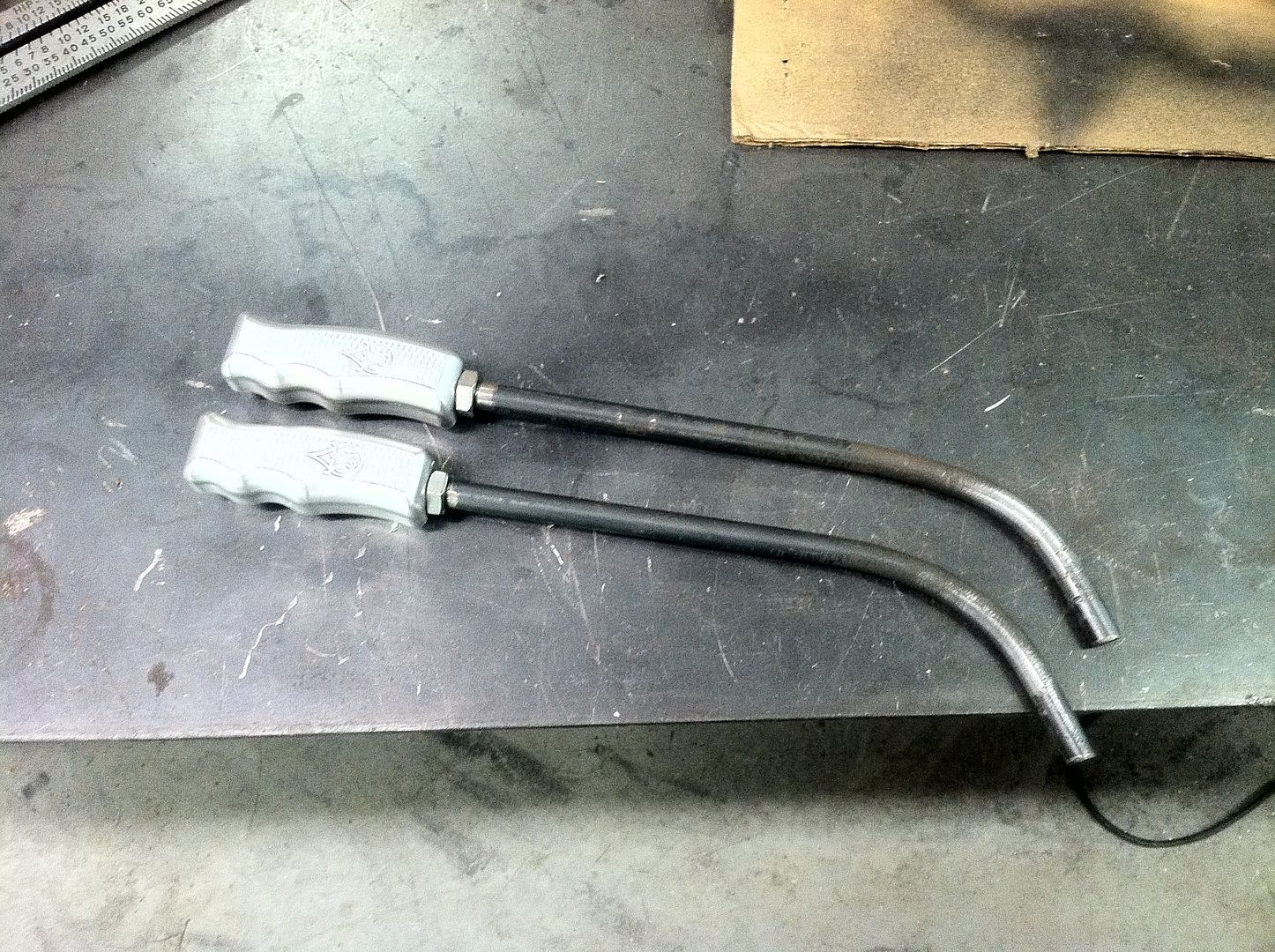 New shifters installed. They're easy to reach now, and I think the extra leverage will make the Atlas easier to shift.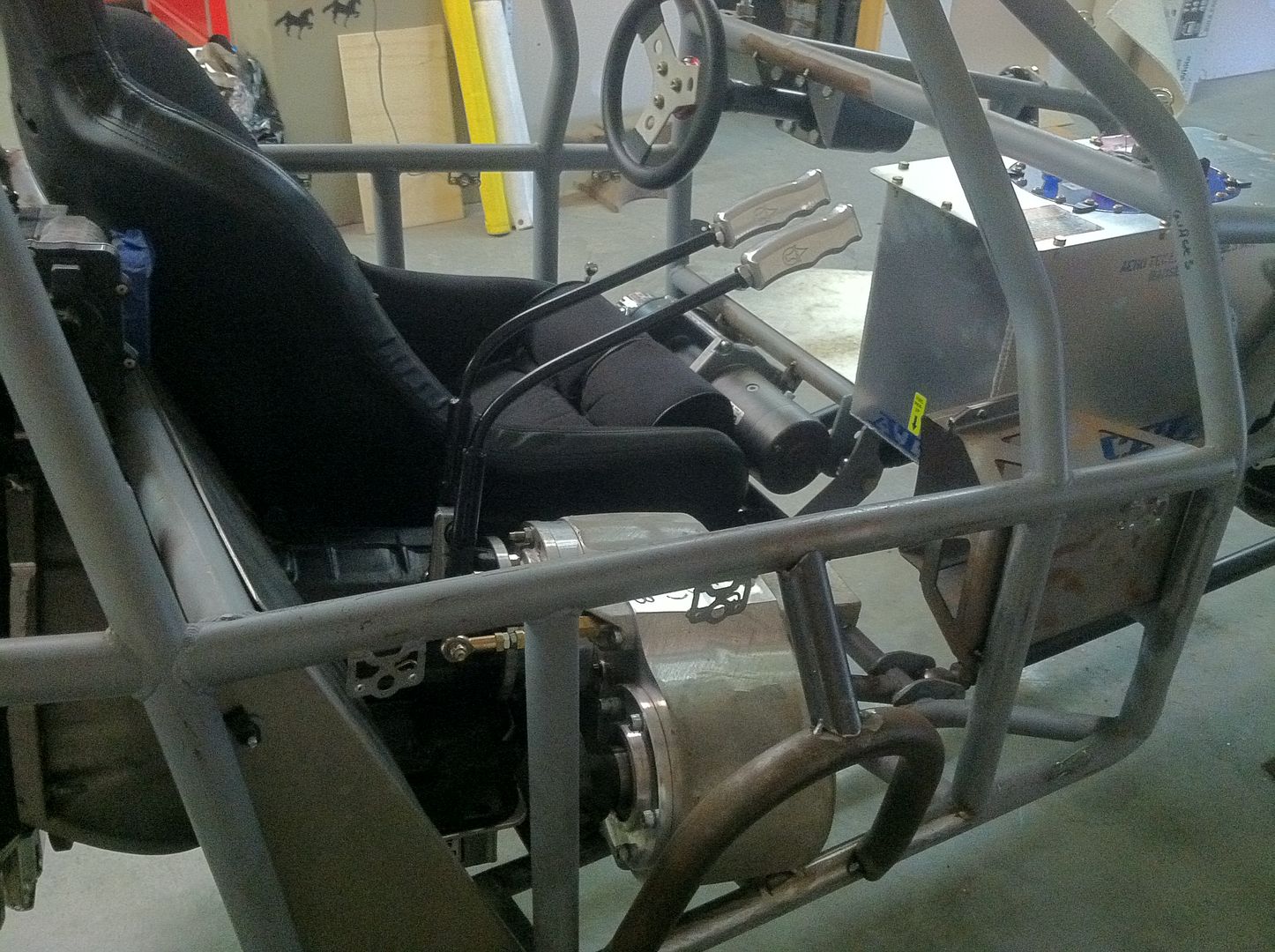 I know this is a pretty boring update, but I hope to get some more stuff knocked out this weekend and next week.